#MakeYourWeddingRad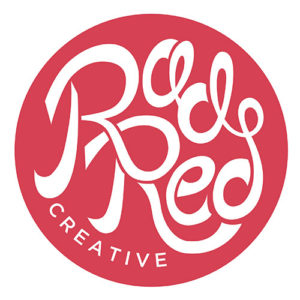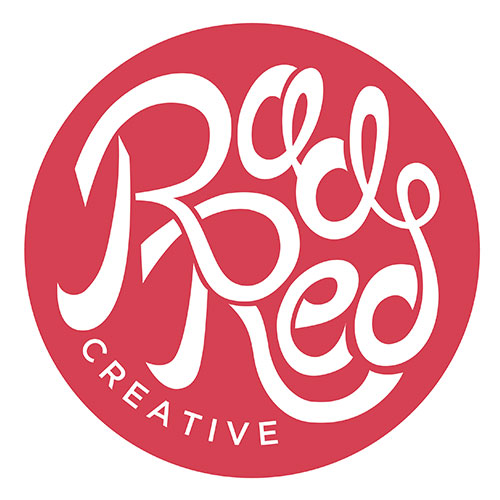 [pp_gallery id="52807″]
Our wedding photography style is:
Wedding Photography is something that we are truly passionate about and we do not take the responsibility lightly. Photography is a huge part of the planning process, and we believe finding a wedding photographer you connect with is vital. Relationships are huge to us and we want to take the time to get to know you and your fiancé! Think less transactional, and more like we are long lost friends!
We describe our photography as trendy yet timeless. You'll see a lot of light in our work and tons of emotion! We want our images to feel warm, inviting, and colorful. There isn't necessarily a niche we fit into – we draw inspiration from several types of photography to develop our style. We love natural light but are also well verse in off camera/studio lighting as well. When its all said and done, we want the entire experience to be fun and enjoyable! A wedding is showcasing your love story and thats something to be happy about!
We love photographing weddings because:
For us, capturing weddings is our passion not our job. Time and time again we find ourselves falling in love with that groom who is fighting back tears as he sees his bride for the first time or the moment a father and daughter share the dance floor as daddy twirls his little girl; these moments will never be seen again unless they are captured, and we do that passionately. Read What Couples Say about Rad Red Creative
Our personality is:
Just like our name says, we would describe our personality as "creative." We absolutely LOVE what we do and consider ourselves to be artistic, professional, flexible, fun-loving, organized and strive for perfection with each couple. We also enjoy developing a relationship with our couples and their families. Learning who they are and what they stand for help us make meaningful creative decisions for your wedding photography. Meet Leo & Brittany
What makes our business standout from other photographers is:
We at Rad Red Creative are storytellers, and we believe that capturing some of the most beautiful things in this world isn't just photographing the physical aesthetic, but also capturing the emotions, meaning and passion that takes place within a moment. Being present, both mentally and physically, for those moments is where we make ourselves different. To help capture these wonderful experiences we use professional camera gear and lighting and employ the use of cinematic tools to make sure we capture all of those moments with the highest quality. Every couple has a different love story; every wedding is beautiful and unique, and we will always approach your wedding with creativity, a present mind and a passion for your story. But also, we like to say we "Roll with the Punches." So many times with weddings situations arise from weather (especially in Florida), to being rushed, to even dealing with bad lighting situations. You have to be able to handle anything and make decisions quickly.
Our pricing:
Packages start at $2,800 with most couples spending between $3,500-$4,400 for photos and $5,500-$7,000 for the complete Rad Red experience with both photography and video. We also offer custom packages and a la carte items including wedding albums.
Our Associations/Awards:
We are so excited to announce that we have received the Couple's Choice Award for 4 years in a row: 2015-2018. Along with being featured on Marry Me Tampa Bay, we are proud to be featured on several blogs including: Junebug Weddings, Ruffled, Green Wedding Shoes, Wedding Chicks and many more. We have also been featured twice in The Celebration Society magazine!
Website | Facebook | Instagram
I want to learn more about Photography & Videography by Rad Red Creative.
Featured Rad Red Creative Weddings on Marry Me Tampa Bay: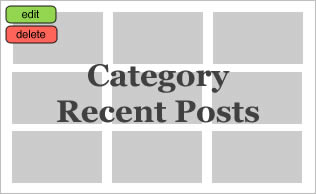 View More Rad Red Creative Weddings
Rad Red Creative Reviews From Marry Me Tampa Bay Couples:
"For us, the choice was an easy one as I knew right away we had to hire Rad Red Creative. They definitely stand out from other wedding photographers in the Tampa Bay area! I don't think we could ever say enough wonderful things about Brittany and Leo. You can tell that they really love what they do and truly care about your photos just as much as you do. We cannot thank them enough and are forever grateful. We could not have made a better decision!" -Samantha and Chris | Romantic, Fall Inspired Tampa Bay Wedding
"We didn't just want basic, traditional photos. We looked through Rad Red Creative's photos of their engagements and weddings and loved them. We met with Leo and Brittany for the first time over craft brews, and they were very welcoming. We absolutely loved both our engagement photos and wedding photos. They even made it look like we were floating in the clouds in some of our photos. They are so friendly and easy to work with. Our guests kept approaching us about how great they were and how much they liked our photographers, as well as how the pictures turned out." -Braedon and Andrew | Modern Black and White Tampa Wedding
"We wanted someone whose pictures almost looked like a fairytale and who could capture all the moments and emotions of our day. We weren't used to being in front of a camera, so we needed someone who could help us feel more comfortable, without all the awkward poses. Meeting Brittany and Leo of Rad Red Creative over coffee, we could tell they really have a passion for what they do, and they're fun people, so we knew they would be perfect! The day of our wedding, everything was so stress-free! They had us laughing most of the time, it was perfect!" -Brandi and Mike | Purple and Gold Garden Themed Wedding
"We hired Rad Red Creative for their amazing talent in taking photos, as well as their personalities. It seemed as if each individual photo told a story. Jake and I were so thankful to work with a husband and wife team who understood our wants and needs. From the moment we met Brittany and Leo, Jake and I could tell that our personalities would work great together on our wedding day." -Stephanie and Jake | Elegant Navy Blue and Gold Downtown Tampa Wedding
"Garrett and I knew we wanted a photographer who would be affordable, but who also is creative and fun to be around. When we met with Leo and Brittany [of Rad Red Creative], we fell in love with their photography style and their personalities. It felt like they were our long lost best friends. They made sure they asked all the right questions to ensure that our experience with them would be top notch." -Rachael and Garrett | Pastel, Vintage Waterfront Lakeland Rad Red Creative Wedding
Wedding Photographer Search:
---
As Seen on Marry Me Tampa Bay