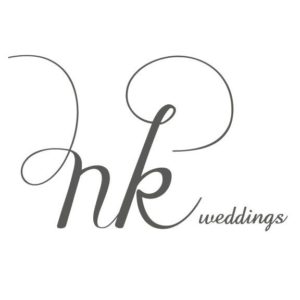 NK Productions Wedding Planning is singularly dedicated to you. We believe that every wedding should represent the bride and groom. Established in 2007, our experienced group of wedding coordinators have produced more than 600 weddings in the Sarasota, Bradenton and Boca Grande area.
[pp_gallery id="52855″]
Our wedding planning style is: 
We believe that every wedding should represent the unique character of the bride and groom, the professional team of wedding planners and event coordinators takes pride – and great pleasure – in ensuring that each ceremony and reception stands out as a distinct and extraordinary affair.
We love planning weddings because:
We spend the happiest day of our client's life with them and their families. That's extremely rewarding to be there for such a special time in their life. We think it's a huge honor and a role we take very seriously.
Our personality is:
Our team is known to be very calm and level-headed which we feel is very important on a busy wedding day!
What makes our business stand out from other planners is:
Nicole Kaney, owner of NK Productions Wedding Planning has over 20 years of experience in the events and wedding industry. Our company has been in business for 13 years and has planned hundreds of weddings and events!
Our pricing:
Our pricing starts at $1,600.
Our Associations/Awards:
We have been featured on every major wedding blog and the E! Network and TLC. Our company has won "The Knot Best Of" award and been awarded the Wedding Wire Couple's Choice Awards multiple times. We are members of Weddings of Sarasota.
Website | Facebook | Instagram | Pinterest
(941) 504-2889
---
---
Featured NK Productions Wedding Planning on Marry Me Tampa Bay: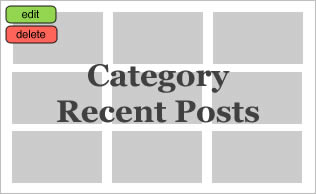 View More NK Productions Weddings 
NK Productions Weddings Reviews From Marry Me Tampa Bay Couples: 
"Since the venue was at a historic museum, there were a lot more rules to abide by, which meant we really needed someone who understood all the ins and outs. We really wanted someone who would communicate well since we were not going to be on-site for a lot of the planning and someone who knew the venue like the back of their hand. Hiring NK Productions Wedding Planning was the perfect move for us. The team went above and beyond from start to finish! We couldn't have asked for more." – Haley and Robert | Formal Elegant Sarasota Waterfront Wedding
"We are so blessed that Nicole from NK Productions is Ryan's sister! We knew from the start we couldn't trust anyone else to capture our special day. They truly went above and beyond! We are so incredibly thankful for all they did for us! They arranged all the vendors, flowers, invitations, and place cards. You name it, they did it! I was never once stressed or worried, not even the day of! I gave them full rein! Everyone kept asking how I remained so calm, and it was simply because NK Productions took care of literally everything from day one up until the day of. Everything was perfection!" – Lorelle and Ryan | Elegant Waterfront Pink and Rose Gold South Tampa Wedding
"Nicole from NK Weddings allowed me to throw out fun, creative ideas, no matter how crazy they seemed, and never once shot them down. On a personal level, I just really liked Nicole. I loved that she always found a way to incorporate anything we wanted and always seemed so organized. She really knew all of the right contacts in the area and didn't limit us in any way shape or form. NK Weddings did such a wonderful job, and truly gave me a day free of worry or stress!" – Michelle and Ben | Luxurious White Outdoor Garden Wedding
"The moment I called Nicole of NK Productions I knew that she was right for me. The first conversation I had with her, she immediately made me feel so much better, and I was way less stressed! Nicole and her team planned one of my best friend's weddings at the Ringling and not a detail was missed. I knew that I would be in the best hands; their service is incredible, and I couldn't have pulled it off without them!" – Laura and Martin | Rustic Outdoor Sarasota Wedding
"We wanted someone who was detail-oriented, solution-oriented, creative and responsive. I am very organized and a planner myself, so I didn't really need anyone to push me along more. We needed [a wedding planner] who could offer advice, ideas and ways to problem solve. I couldn't have been more pleased with how quickly NK Productions was able to jump into the process and make sure that everything ran seamlessly. They truly made our day amazing and stress-free!" – Lisa and Nick | Great Gatsby Inspired Tampa Wedding
---
As Seen on Marry Me Tampa Bay