I take pride in producing and styling custom weddings and events that are tailored to every bride, budget and fairy tale vision. I really enjoy thinking outside of the box, being creative with your ideas and coming up with different ways of treating your guests to an amazing evening. I believe that each of my clients deserves to be pampered and catered to not just on their wedding day, but during the entire planning process.
[pp_gallery id="52923″]


Website | Blog | Facebook | Instagram | Pinterest
Our wedding planning style is:
I love thinking outside of the box and never planning "the same" wedding twice! Every couple is unique and I believe that their wedding day should be a personal reflection of their love and journey together.
We love planning weddings because:
I have the best job on earth. I get to be a part of someones "best day" every weekend!
Our personality is:
I am very upbeat, fun and energetic! I believe that quality over quantity is always a good philosophy and that rings true in everything you do. I like to give my clients the best service possible with a never ending smile so that their engagement is really the best start imaginable to their life together!
What makes our business standout from other planners is:I love to spoil my clients – from beginning to end. My goal is for you to walk away at the end of our time together and say "Wow, I could not have done that without Jennifer!"
Our pricing:
My pricing packages start at $500 and are built to suit the needs of my clients. I am happy to offer everything from event styling to invitation concierge – all the way to a complete wedding package. The joys of my job come from giving each client exactly what they need to make their planning process as stress free as possible.
Our Associations/Awards:
I have been featured in Borrowed and Blue on several occasions, as well as Marry Me Tampa Bay.
Featured Jennifer Matteo Event Planning Weddings on Marry Me Tampa Bay: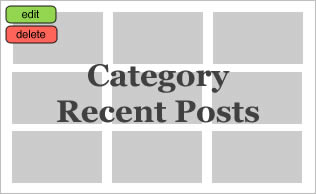 View More Jennifer Matteo Event Planning Weddings
Jennifer Matteo Event Planning Reviews From Marry Me Tampa Bay Couples:
"I interviewed three wedding planners, specifically looking for the one I got along with the best and who wasn't deterred by the fact that both my fiancé and I lived multiple time zones away. I also reviewed their work and the way they set up and maintained their websites, because I felt it was a reflection on their attention to detail, as well as a great indicator of the style and quality we would inherently gain for the money. I hired Jennifer Matteo Event Planning because right off the bat I felt like I was talking to a friend. Although, I could tell when it was time to take care of business, she would make it happen. I also knew I would need to lean on her artistic creativity with inputs from my Mom and I, and I trusted that she would make the day a success with the vision that we provided. Jennifer and her team did a phenomenal job! They handled the details during the day immaculately so we could all enjoy spending the precious time that we had with our family and friends." -Brenden and Valerie | Mediterranean Travel Inspired Outdoor Bradenton Wedding
"Hiring Jennifer of Jennifer Matteo Event Planning was by far the best wedding decision my husband and I made. She checked every single box and then some. I remember sending her pictures of ideas I had for the wedding, and she made every single one of them into reality! She knocked it out of the park! She literally thinks of every little detail. The majority of our vendors were referred to us by Jennifer; I trusted her opinion and work history with them. Every single one was amazing! Jennifer is absolutely amazing and made our wedding dreams reality!" -Kate and Devon | Modern, Tropical Sarasota Wedding
"The service provided by Jennifer Matteo Event Planning was the absolute best thing I have ever experienced. She handled everything and made us really feel like we had nothing to worry about and that was evident in our amazing day! They already had all of our vendors picked out for us. It made our wedding to stress-free. I would recommend her and have been recommending her to everyone I know!" -Karrie and Nate | Elegant, Rustic Outdoor Sarasota Barn Wedding
---
As Seen on Marry Me Tampa Bay