Tampa, Florida based wedding photographer specializing in luxurious, modern weddings and destination wedding photography. Award winning photographer, Djamel, photographs all his wedding personally with his bride and groom in mind at all time.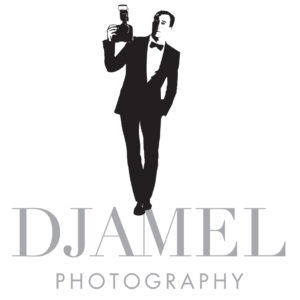 [pp_gallery id="52874″]
My wedding photography style is:
I'm most known for my unique blend of editorial/magazine style photography with an edge for beauty and spontaneity. I truly know how to make people feel beautiful and comfortable in front of the camera; this is a gift. To me wedding photography involves a fine balance between using my journalistic skills and actively directing brides and groom to get a more editorial feel to the photographs. I'm always there when my bride and groom need directions and try to create organic situations that allow a more natural look and organic emotions.
I love photographing weddings because:
It is a privilege for me as a wedding photographer to be part of my client's happiest day. My inspiration is to capture the beauty, the romance and the happiness of a wedding day.
My personality is:
I love to make my brides and groom feel and look beautiful and enhance their experience with a truly kind and fun personality. On your wedding day, I'm always positively engaging and fun, as well as very professional and hands on, especially with larger wedding events.
What makes my business stand out from other photographers is:
I started in photography by shooting editorials for magazines internationally for many years before becoming a wedding photographer. I was also a photo editor for several publications in New York, California, Florida and France, which allows me to have a more editorial and fashion forward sensibility and great storytelling abilities.
My pricing:
My pricing starts at $2,500 for a wedding on a weekday. My clients usually spend $3,500 to $10,000 on their wedding photographs, engagement sessions, maternity sessions, model portfolios and albums.
My Associations/Awards:
Elected twice as Photographer Of The Year by the prestigious Florida Magazine Association. Repeatedly won best color photograph and best black and white photograph, among numerous other awards. Over the years, I held membership to many photographer associations such as: Florida Magazine Association, Canon Professionals, The Professional Photographers of America and National Association of Catering Executives. I have been published in Grace Ormonde Magazine, The Knot, as well as several other publications.
Website | Facebook | Instagram | Pinterest
I want to learn more about Preferred Wedding Photographers
Featured Djamel Photography Weddings on Marry Me Tampa Bay: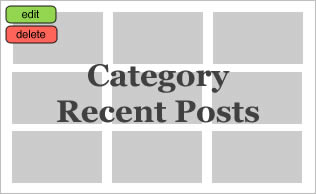 View More Djamel Photography Weddings
Djamel Photography Reviews From Marry Me Tampa Bay Couples:
"We wanted a photographer who had an artistic eye for capturing images; we didn't want the standard posing shots. We wanted photos that would capture the moments absolutely beautifully, which is what DJ did. Based on reviews and his website, we liked the quality of the photos and the rapid response rate and communication." -Vanessa and Ivan | Elegant Purple and White Clearwater Beach Wedding
"I needed someone who could lead and guide us to great pictures," Kim explained. "Djamel Photography had great reviews, and his portfolio was incredible. He was a perfect organizer and helped us to relax and pose naturally and intimate. Our photos were amazing!" -Kim and Mark | Shabby Chic Blush Pink Wedding
"I wanted someone who could capture the moment and mood in their work. I wanted the pictures to convey the emotion and know the story behind it. We met with a few different photographers, who our planner recommended based on style and budget. They all were fantastic and their work was amazing. Knowing we are not "picture people," finding someone we felt comfortable with was key for us. Djamel [of Djamel Photography] was very outgoing, funny and just had an overall wonderful personality. He was also very professional and passionate about his work. He would be as little or as much involved that you wanted. He provided advice and consultation of attire for our engagement shoot and even Angelo's attire for the wedding. He is also very knowledgeable about fashion and how to dress one's body type. During the wedding, he took charge and was able to make us feel comfortable and "forget" about him taking pictures. We were able to have fun and really enjoy the moment together as husband and wife. We truly couldn't be happier with Djamel Photography." – Shelly and Angelo | Rose, Peach and Gold Romantic Glam Waterfront Wedding
---
As Seen on Marry Me Tampa Bay