We create and perform our ceremonies is as if it was for our own son or daughter or our own brother or sister. We are always extremely sensitive to the family dynamic, and honor the special needs and situations of all our couples. Every ceremony we create is very special and unique because every couple is special and unique.
We perform the following types of wedding ceremonies:
We are with you every step of the way. We begin by learning a little about yourselves. We will then discuss how you envision your ceremony. Will it be religious, non religious, spiritual, non spiritual. Will you be choosing to have a mother's presentation, remembrance, sand ceremony, shell blessing, wine box ceremony or many of the options we will suggest as we learn more about the two of you. This will either be on the telephone, by email, text or a meeting in person. We will then create your ceremony and give you additional options so that the ceremony will truly be unique to only you.
We love being a wedding officiant because:
There is no more joyous time than when two people make the decision to spend the rest of their lives together, making the commitment to share each other's joys and sorrows, to be there for each other no matter what life may bring. We are honored that we are chosen to part of this incredible moment.
What an incredible feeling to exceed our couples expectations and what a great bonus when we do the same for their family and friends. We often hear how guests were "blown away" by the ceremony, something they have never experienced, something that touched their hearts.
But most importantly is that moment when our couple truly connect with some portion of the ceremony that was truly unexpected by them It is an incredible moment for all of us. The joy our couples feel and share with us, is the joy we carry in our hearts.
What sets us apart from other officiants is:
We take what we do very seriously, we are full time wedding officiants and ministers. Our time is totally dedicated to our couples and we encourage their input and questions throughout our time working together to have the wedding they have always envisioned. We do not take "referral fees" and we do not give them so our relationships our based on the best interest of our couples.
I offer the following services:
Michael and I specialize in wedding ceremonies, baby naming and baptisms, we also perform celebrations of life and memorial ceremonies. We have had times when we have performed wedding ceremonies and baptisms at the same time.
Along the way you will have many questions that you may need guidance with including vendors, etiquette, programs, or any other issue regarding your ceremony. We will supply you with our preferred vendor list who are vendors we have worked with often and feel do a wonderful job. If you find it all too overwhelming, we will connect you with our "day of" coordinator.
Our pricing: 
To offer our couples our best available rate we need to know a little information such as the location, venue of your ceremony, the time and date. Once we have this information, we will advise you of our availability and best rate on our packages along with additional information.
This is your special day, we have the expertise and connections to make it your best. Any questions, call or text Deborah at 727 422-5291 or Michael at 727 422-0140. We look forward to hearing from you!
Our Associations/Awards:
The Knot's Best of Weddings Pick 16 years in a row
The Knot's Wedding Hall of Fame inductee
Wedding Wire's Bride Choice 7 years in a row
Couples Choice Award 7 years in a row
Best of Clearwater Award in 2005
Email A Florida Wedding Ceremony  
Website | Facebook | Pinterest
Featured Weddings on Marry Me Tampa Bay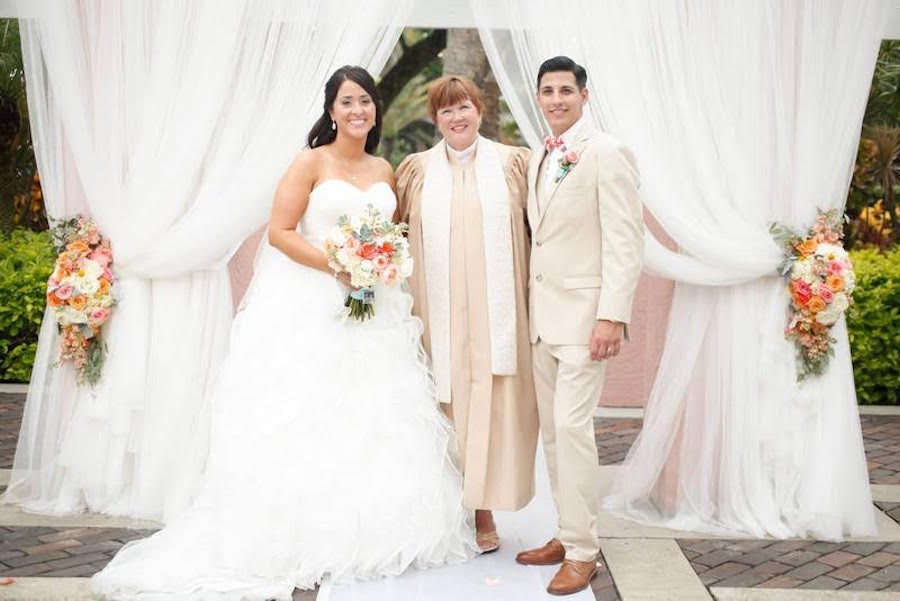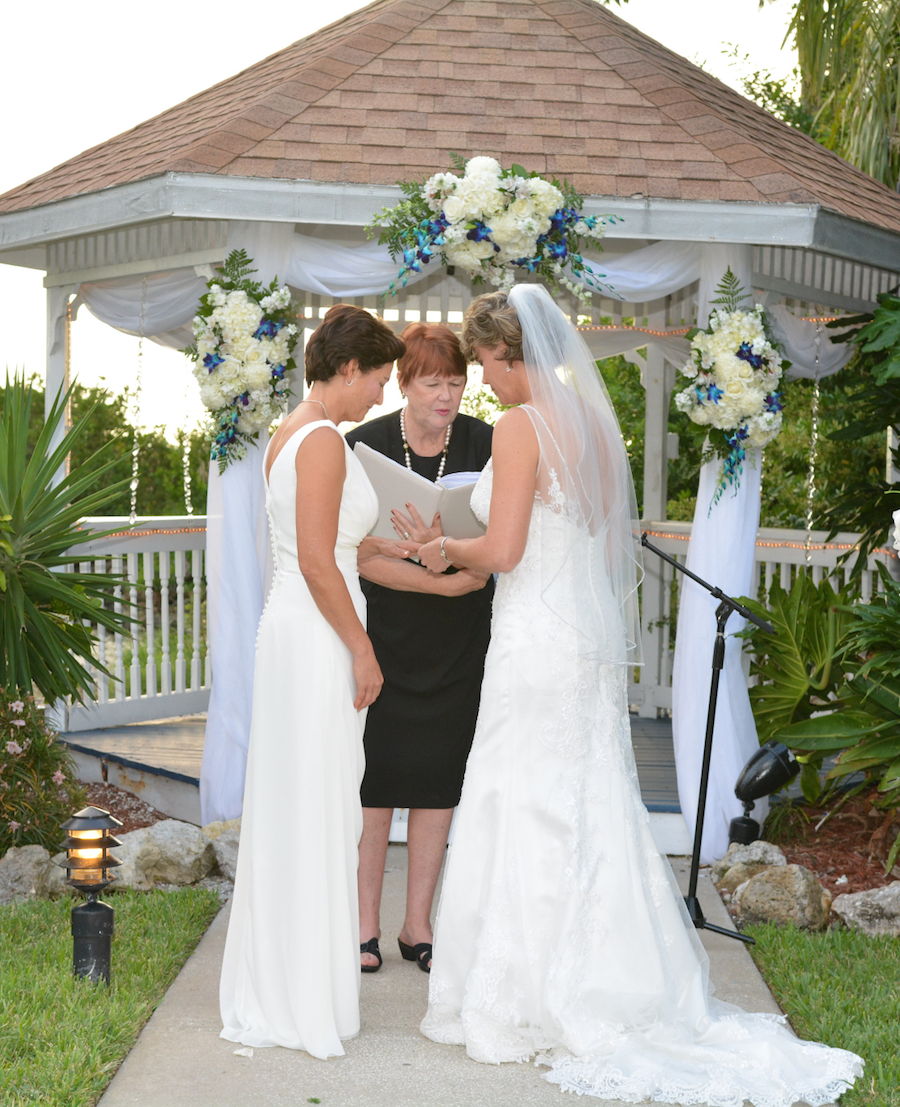 ---
As Seen on Marry Me Tampa Bay