When you first meet Tampa Bay wedding photographer/videographer power couple Rad Red Creative, you will be drawn in by their edgy style and warm personality. Owners and husband/wife team, Brittany and Leo, build an instant connection with their couples, making you feel like you've just found your long lost best friend. Just read some of their client reviews below.
Brittany and Leo have built their business around the mission of "creating stunning images and videos that capture all of your special moments and have fun while they do it." Not only are they a genuinely fun couple that you will want to be around, but they also create the most memorable video and photographic images that will leaving you tearing up each time you reminisce about your wedding day.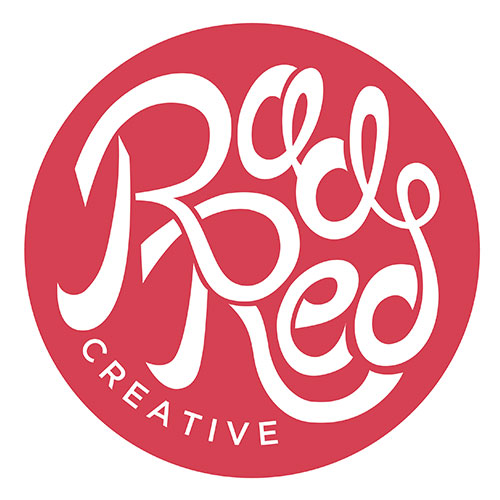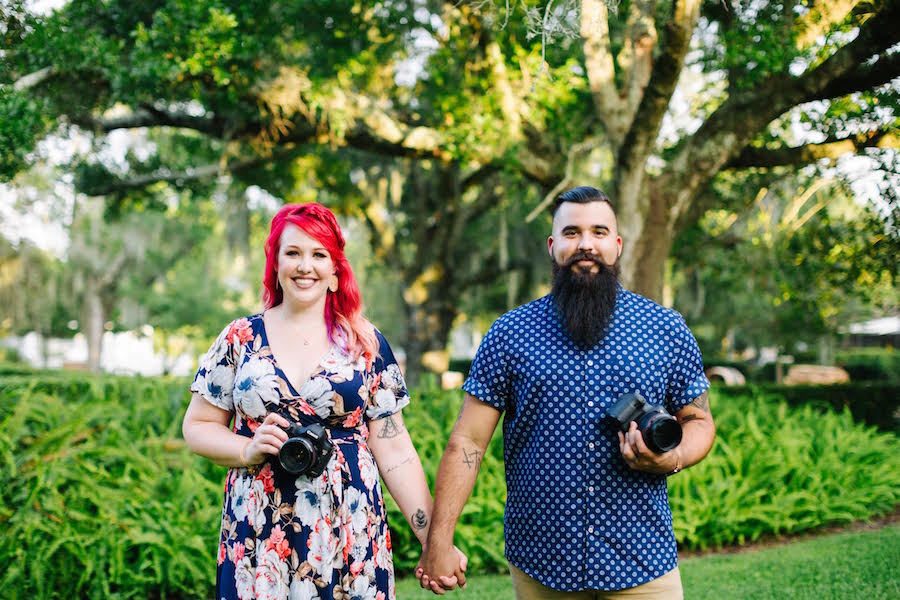 Photo: Jake & Katie Photography
Email Rad Red Creative
Website | Facebook | Instagram
Featured weddings on Marry Me Tampa Bay
What inspired you to start your business?
When Leo and I were dating, I got offered a job out in Utah working for a production company. At the time I had my degree in TV Production and wasn't using it, so I was seriously considering moving across the country for this job. Frantic Leo, who at the time was shooting weddings by himself, didn't want me to leave, so he suggested that we should start a wedding business together. I laughed, but he didn't; he was serious! After lots of thought, and realizing how serious our relationship was, I decided to go for it. I taught Leo video and he taught me photography. From the summer of 2012 stemmed Rad Red Creative, just three months later we were a legal business, and one-and-a-half years later we were full time! Now its been four years, and I don't regret the day I decided to choose Leo and Rad Red.
Where do you draw your inspiration?
We draw inspiration EVERYWHERE; not kidding. It could be anything from a beautifully shot movie or visiting a national park. We also draw a lot of inspiration by following some of our favorite photographers like Jose Villa, Amy and Jordan Demos, Annie Leibovitz, Joe McNally and Justin and Mary Marantz. Not all of them are wedding photographers, but they understand how to use light in a creative way and how to interact with their subjects, that's something we apply to ourselves anytime we pick up a camera.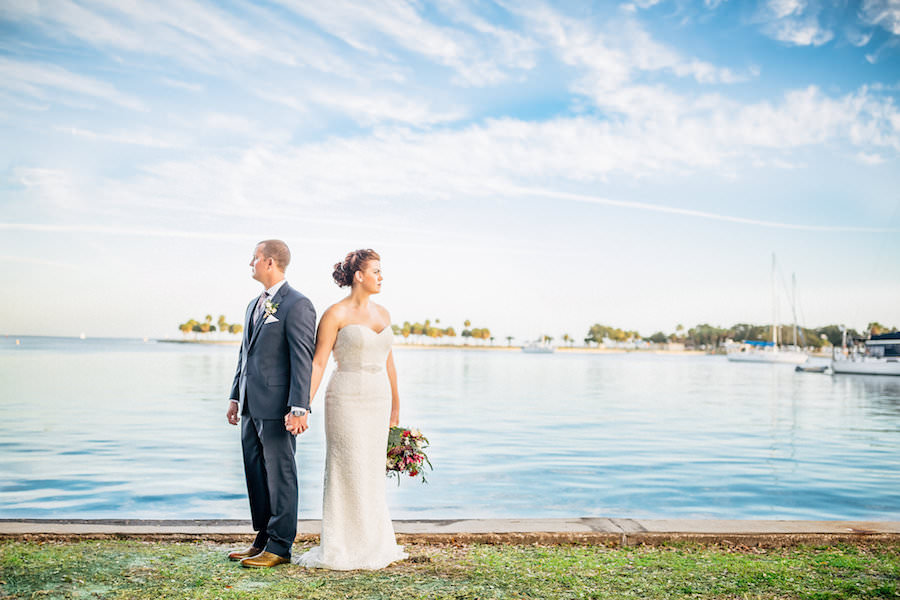 Rad Red Creative | Navy, Silver and Merlot Red Downtown St. Pete Wedding
What is one of your favorite things about being a wedding professional?
It might sound cheesy, but it's our couples! We get the opportunity to meet some of the best people and even become friends with them.
What makes your business stand out from other wedding photographers?
Our personalities and our resourcefulness. We truly enjoy and succeed most when we are having fun while taking photos. It's never a dull moment, especially with Leo! But also, we like to say we "roll with the punches." So many times with weddings situations arise from weather (especially in Florida), to being rushed and dealing with bad lighting situations. You have to be able to handle anything and make decisions quickly.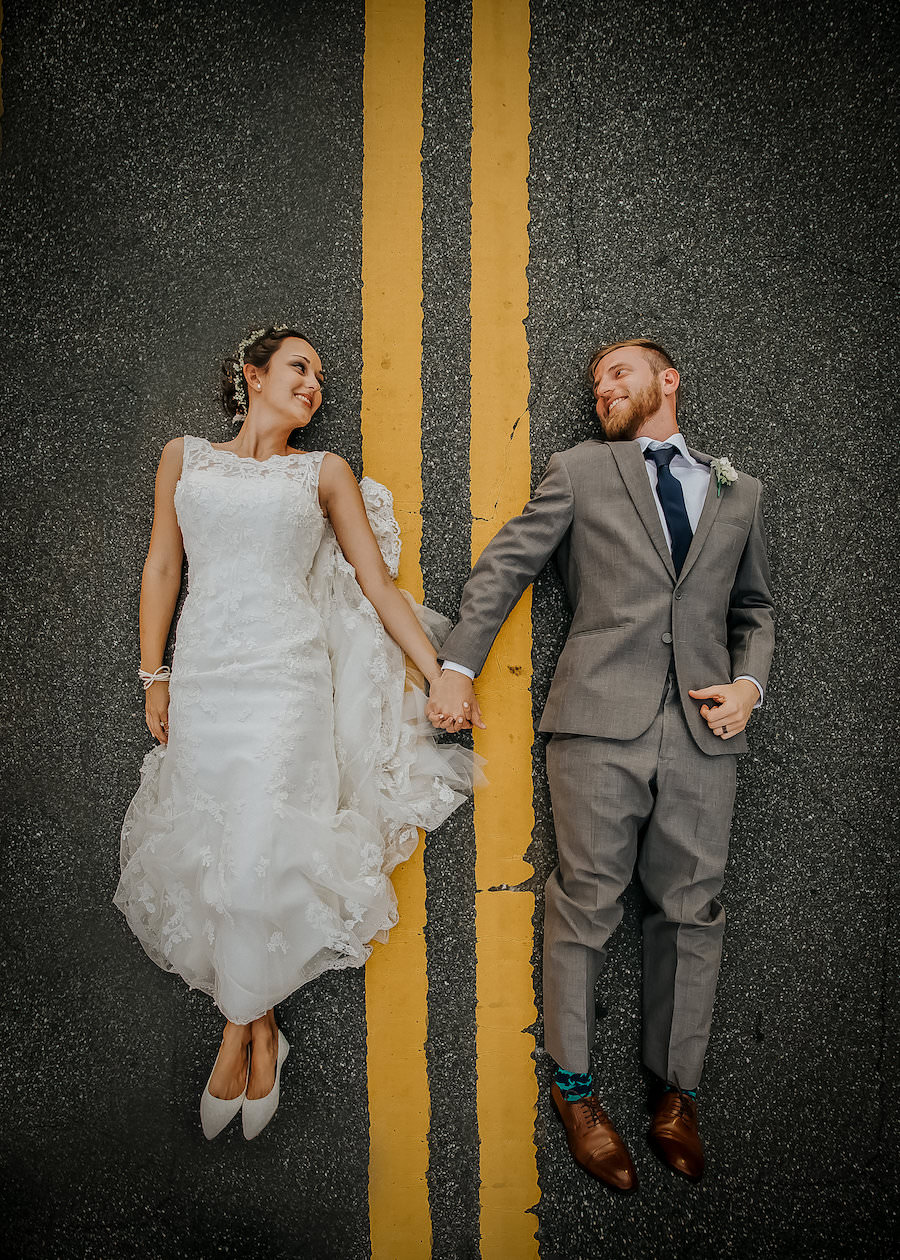 Rad Red Creative | Pastel, Vintage Waterfront Lakeland Wedding
In your opinion, what is a MUST HAVE at every wedding?
A planner! Hands down. I can't tell you how many times couples don't have at least a day of coordinator and someone else has to step up and do it. Either us, which really limits our creativity because planning or coordinating is not what you hired us for, or worse, a family member, which means that they don't get to enjoy the day.
What is the best piece of advice you can give to a bride who is searching for a wedding photographer or videographer?
There's tons of advice we offer our couples. I would say a constant bit of advice we give to a couple is to feel connected with your photographer or videographer. Most couples don't think about it, but on the wedding day they're going to see us more than they see their new husband or wife, so getting along and having a trusting relationship with the photographer/videographer is a must! It absolutely has to be a good fit. Another piece of advice we tell couples is to make sure they see a photographer's body of work from a full wedding day, not just their best 30 photos. Be sure your photographer can handle any lighting situation, any venue space and sets expectations upfront.
What is one thing most couples would be surprised to know about you?
Brittany: I collect old horror and suspense movies, specifically Alfred Hitchcock and original monster/slasher ones.
Leo: I may not look like it but I'm obsessed with hip-hop, especially old school hip-hop like Naz, Biggie, Gang Starr, etc…I love it!
What are some of your passions, non-wedding related?
Traveling and exploring. Our wanderlust bone is always itching! We actually have a goal to see all of the U.S. National Parks before we die. This year we traveled throughout Utah, Wyoming, and Colorado knocking out four of those! Visiting national parks also helps us realign our creative perspective, keeping us refreshed and constantly inspired!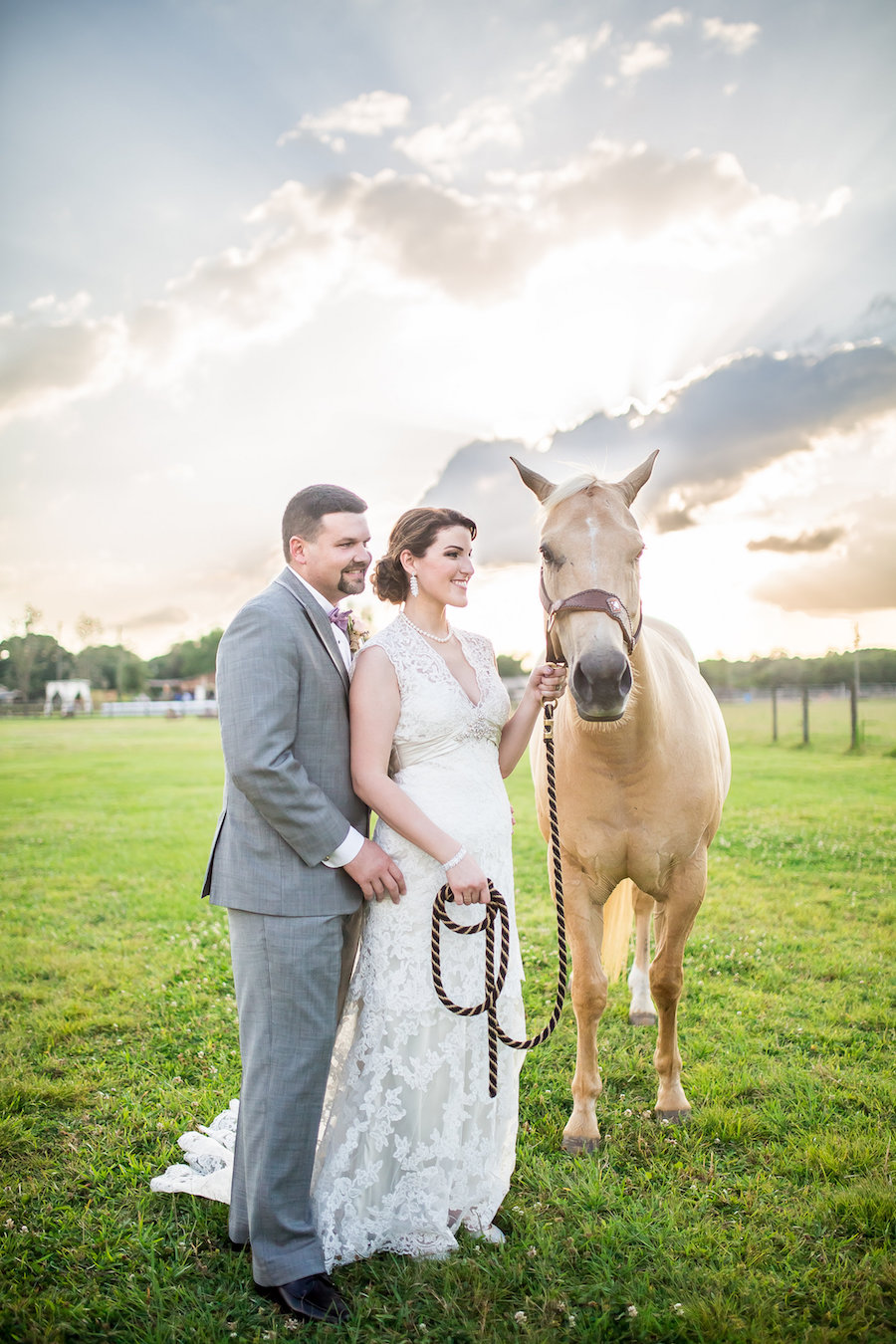 Rad Red Creative | Rustic, Chic Plant City Wedding
What is one of your most memorable moments as a wedding professional?
Having Cecily Strong from SNL as a Maid of Honor, BEST SPEECH EVER!
On a more serious note, back in July we did a wedding with a couple from Tennessee. Their dream was to have a Florida summer beach wedding, so they traveled down with all of their family and friends to make it happen. However, less than five minutes after their first kiss as husband and wife, the stereotypical Florida summer thunderstorm started. Lightning, crazy winds and a torrential downpour consumed the rest of the day, so we were unable to take any outside photographs. The couple was devastated. Leo and I felt terrible, but it was out of our control. There was no way that we could rest easy knowing that their best day would end like this. So, we decided to donate an extra hour or so of our time the next day, to come back and redo their wedding portraits! (Big Shoutout to Lasting Luxe because they also donated her hair/makeup again as well.) This made the couple's day go from disappointing back to perfect! They thanked us time and again, and we just knew that we did the right thing as a company and as people. The happiness in their eyes is something we will never forget!
What are you most excited about in the upcoming year?
There's lots to be excited about this upcoming year. A lot of new camera technology is being released, and we're both itching to implement these new cameras and devices with efforts to produce higher quality photos/videos. Another huge deal we're excited about is expanding our business by bringing in some new shooters to help us grow our video capabilities! Not to give too much away, but 2017 is going to be producing some amazing video work for our brides and grooms.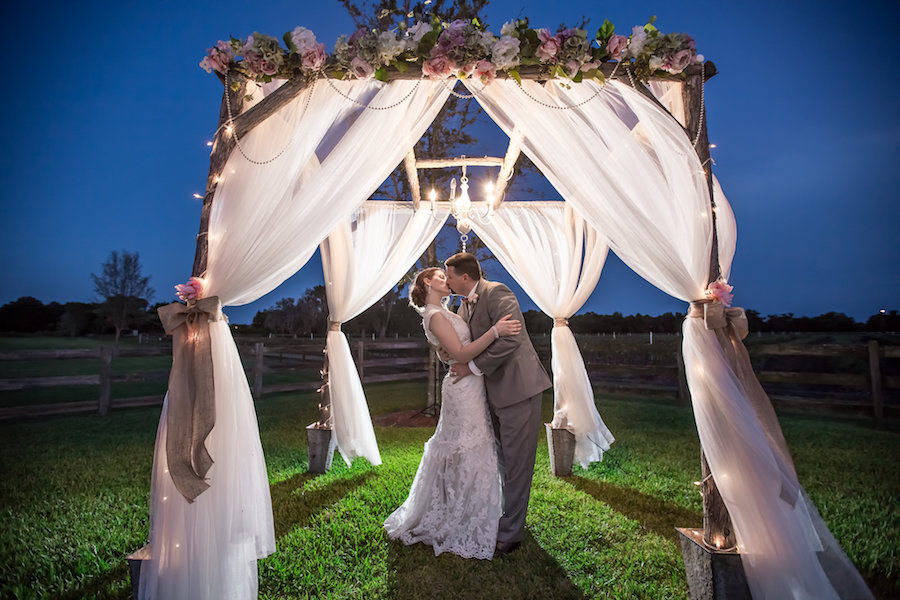 Rad Red Creative | Rustic, Chic Plant City Wedding
Reviews from Previous Marry Me Tampa Bay Couples:
"I am possibly the world's most awkward person in front of a camera, so I knew we needed someone really talented who could also make us feel comfortable. I wanted everyone who would be involved in the wedding day to be fun and positive. I was browsing online and saw a feature where Rad Red Creative had shot a New Year's wedding at NOVA 535. After seeing those pictures I got really excited and started looking at more of their work. You could tell they go to great lengths to catch the perfect shot, and they seemed like the nicest people. After meeting Brittany and Leo in person I told Mike, "I want them to be our friends in real life!" They are so warm, friendly and very good at making you laugh, which I love! Since I'm so indecisive it's very rare that I ever make up my mind like this, but I didn't want to look at any other photographers. We'd actually chosen a wedding date that Brittany and Leo were already booked for, and I changed the date just so we could book them. It was the best decision ever! Mike and I also knew we wanted some of our engagement pictures taken while we were on our paddle boards (one of our favorite hobbies), and I thought that they would be willing to make it happen! They gave us an amazing engagement session and worked their butts off all day for our wedding. They provide the perfect energy to make all your wedding nerves disappear. They are absolutely amazing people and I am in love with the photos they captured." – Previous Marry Me Tampa Bay Bride Ashley: Navy, Silver and Merlot Red Downtown St. Pete Wedding | NOVA 535
"Garrett and I knew we wanted a photographer who would be affordable, but who also is creative and fun to be around. When we met with Leo and Brittany [of Rad Red Creative], we fell in love with their photography style and their personalities. It felt like they were our long lost best friends. They made sure they asked all the right questions to ensure that our experience with them would be top notch." – Previous Marry Me Tampa Bay Bride Rachael: Pastel, Vintage Waterfront Lakeland Wedding | Junior League Sorosis Building
"I always knew that I wanted a videographer to capture our big day, but finding the right one was a harder decision than I imagined. After watching what seemed like an endless amount of repetitive wedding day videos with the cliche' background music and staged poses, I knew that I didn't want anything like that. Rad Red Creative had an edgy and innovative style that I was drawn to immediately. From the moment I watched the first video on their website, I got teary-eyed. Having Brittany and Leo at our wedding just made things seem complete. They are such a great couple, and you can see the love and passion that they have for what they do simply by talking to them (plus, you'll want to be their best friend!). I am so glad we decided on a wedding video and even happier that I had Rad Red create a video that I am going to want to watch over and over again. I loved that they used added elements like drone footage to highlight the venue location. The flow of their videos isn't the typical wedding style, but it adds a fresh take on a film that you will want to watch multiple times." – Previous Marry Me Tampa Bay Bride Amanda: Elegant Coral and Gold Clearwater Beach Wedding | Rad Red Creative
MORE: RAD RED CREATIVE WEDDINGS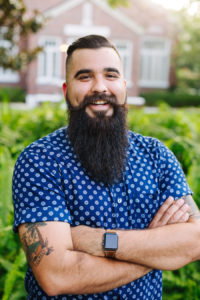 Growing up in Brandon, Florida, Leo's family told stories as a way of spending quality family time together. His appreciation for the stories behind the photos of family, friends and places grew with each story. Leo found his own passion for photography and storytelling as he grew up.  He saved up enough money to buy his first DSLR camera in 2008, a monumental moment in his career. Ever since that first camera, he hasn't been able to put it down.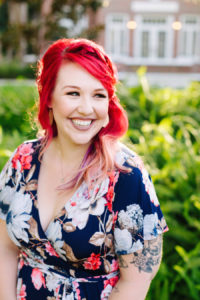 Brittany and her family are originally from North Carolina and moved to Florida when she was 11. Having aspirations of being a news anchor, she worked for the school news and yearbook capturing the stories and moments happening around her high school. On her 16th birthday, she received her first camera and an Apple computer. Brittany began making home movies with her friends and found her true passion for editing. Brittany earned a college degree in Television Production and interned shortly                                                                 thereafter with shows on National Geographic and HSN refining her skills.
Email Rad Red Creative
Website | Facebook | Instagram
Featured weddings on Marry Me Tampa Bay