Inspired by the industrial and modern details of an intimate gulf beach wedding venue, this wedding inspiration shoot offers bold decor ideas, ideal for the whimsical couple.
"We titled the shoot 'Hot Love and Emotion Endlessly.' The theme was moody tropical incorporating red, black, and white colors with accents of gold and wood," Stephanie Johnson of Astonishing Events shared.
For couples who want an industrial-chic wedding venue combined with old Florida beach vibes that Madeira Beach offers, The West Events offers mid-century architecture with a contemporary feel.
"The industrial and modern style of the West Events was the main inspiration for the colors we chose and being located across from the beach is what inspired our tropical vibe," Stephanie explained.
The style direction reflected a fresh take on a Florida motif, perfect for wed-to-bes who want a beachside wedding without the traditional soft colors and seashells. Warm wood feasting tables paired with clear ghost chairs from Gabro Event Services offered the juxtaposition of modern and soft details providing visual interest.
The bride was styled in a long-sleeve lace trumpet dress from Truly Forever Bridal, which featured detailing along the train and a plunging neckline complementing the red-head's vibrant flair.
Tampa Bay wedding videographer Priceless Studio Design captured the unique details of this whimsical wedding, including the hora loca "Crazy Dance" entertainers and a colorful feathered pet.
"One of our favorite elements of the shoot was the bride and groom along with their winged pet, Shrek!" the wedding planner beamed. "Shrek, a Euclectus Parrot, is the pet they love and share together, and it was a perfect way to include him on their special day!"
"Astonishing Events team did an incredible job of pulling together a dream team of vendors, from signage to table decor, entertainment, and more. Adding the harpist to the ceremony was a great touch as the red velvet chair (from Gabro Event Services) that created quite an impact at the sweetheart table," Laurie Davidson-Smith, owner of The West Events detailed. "Our favorite part of the shoot was the 'Hot Love & Emotions Endlessly' sign that was inspired by a Drake song, 'Hold On, We're Going Home'. As a blank slate venue, we love to see such personalized touches throughout the venue, from welcome signs, table numbers, signature bar signage, etc. We love to see what planners and couples do to make their event special. Some add vintage or modern furniture for their guests to lounge, while others bring in the Paciugo gelato cart, VW Photo Booth bus, or late night snacks; the sky is the limit!"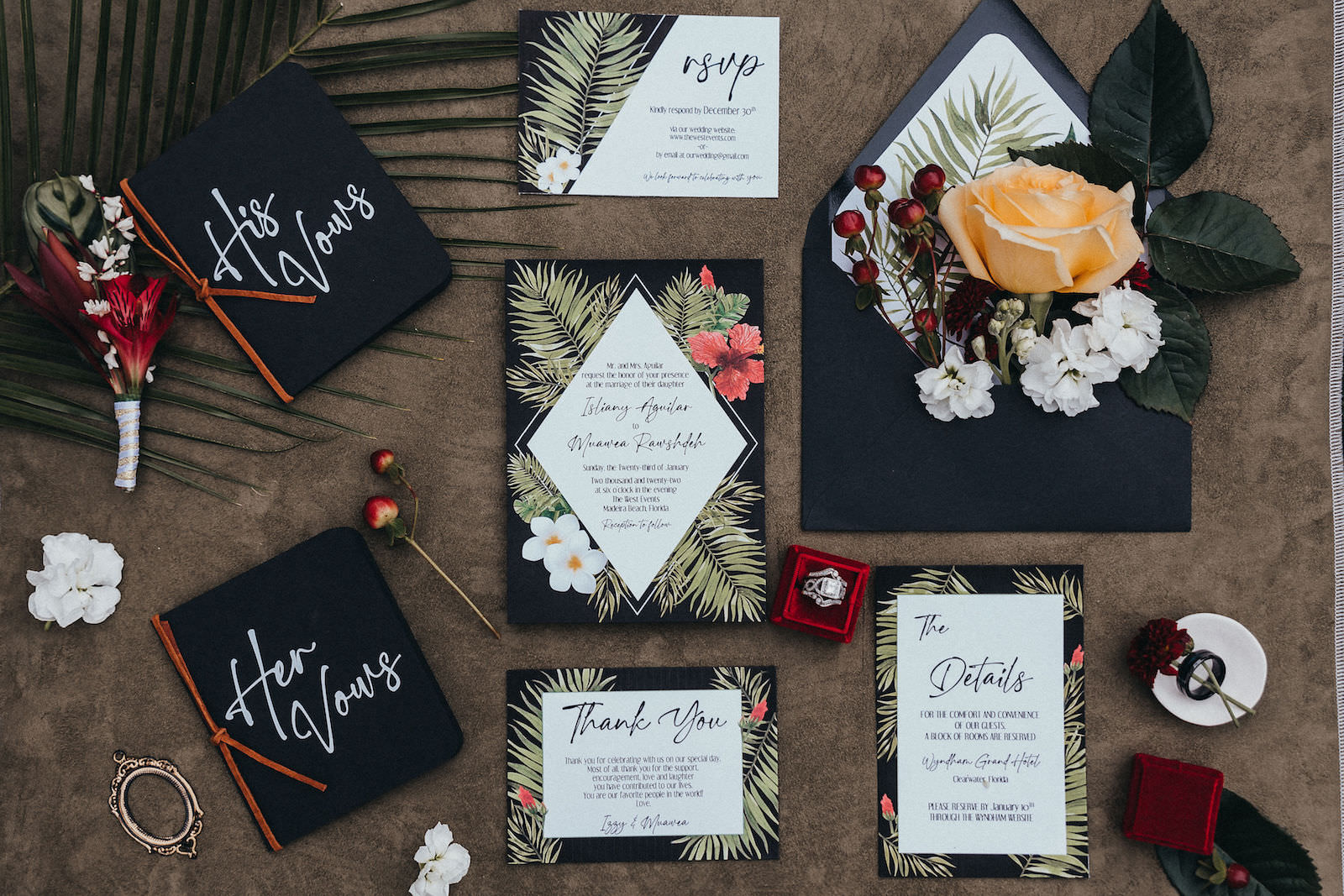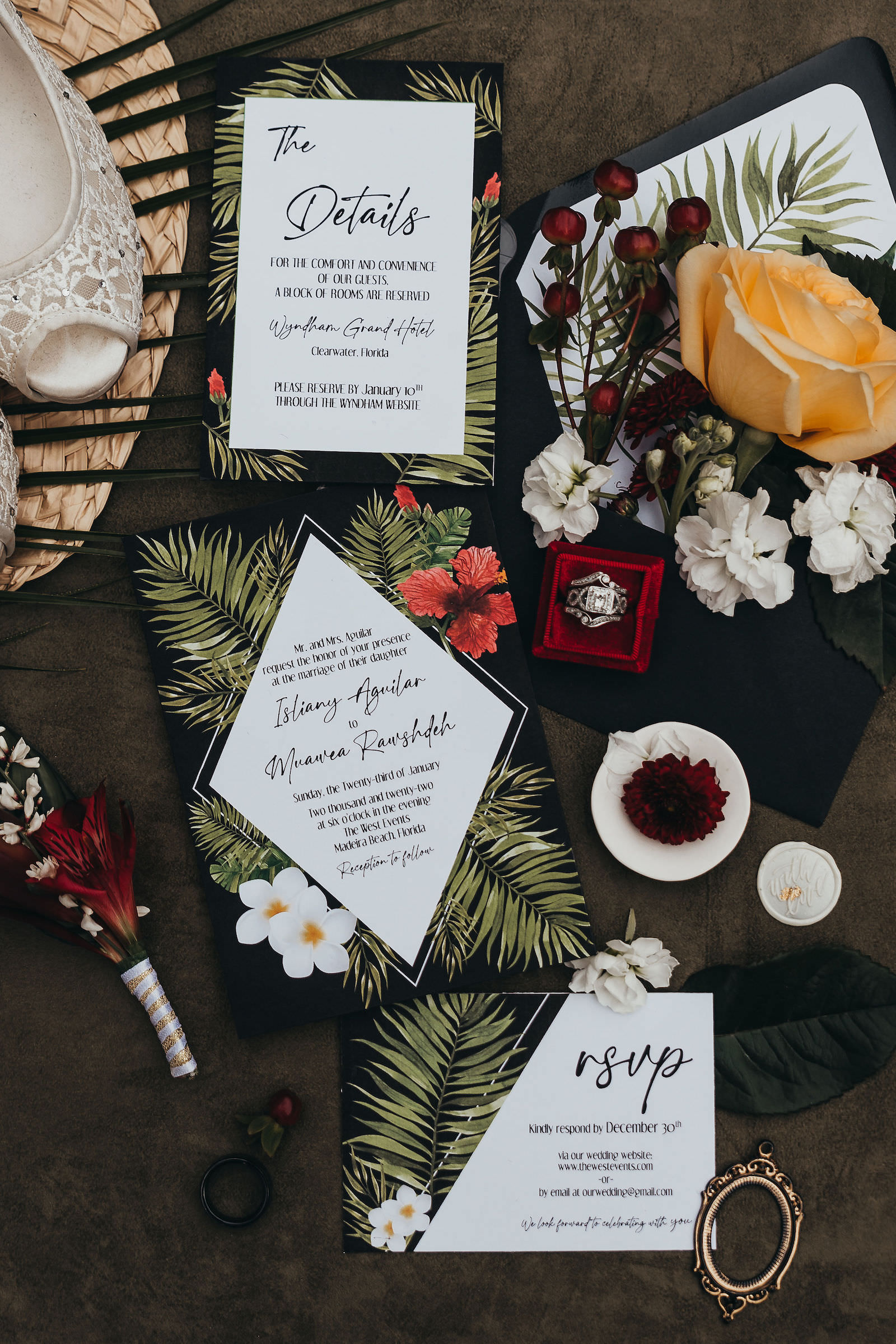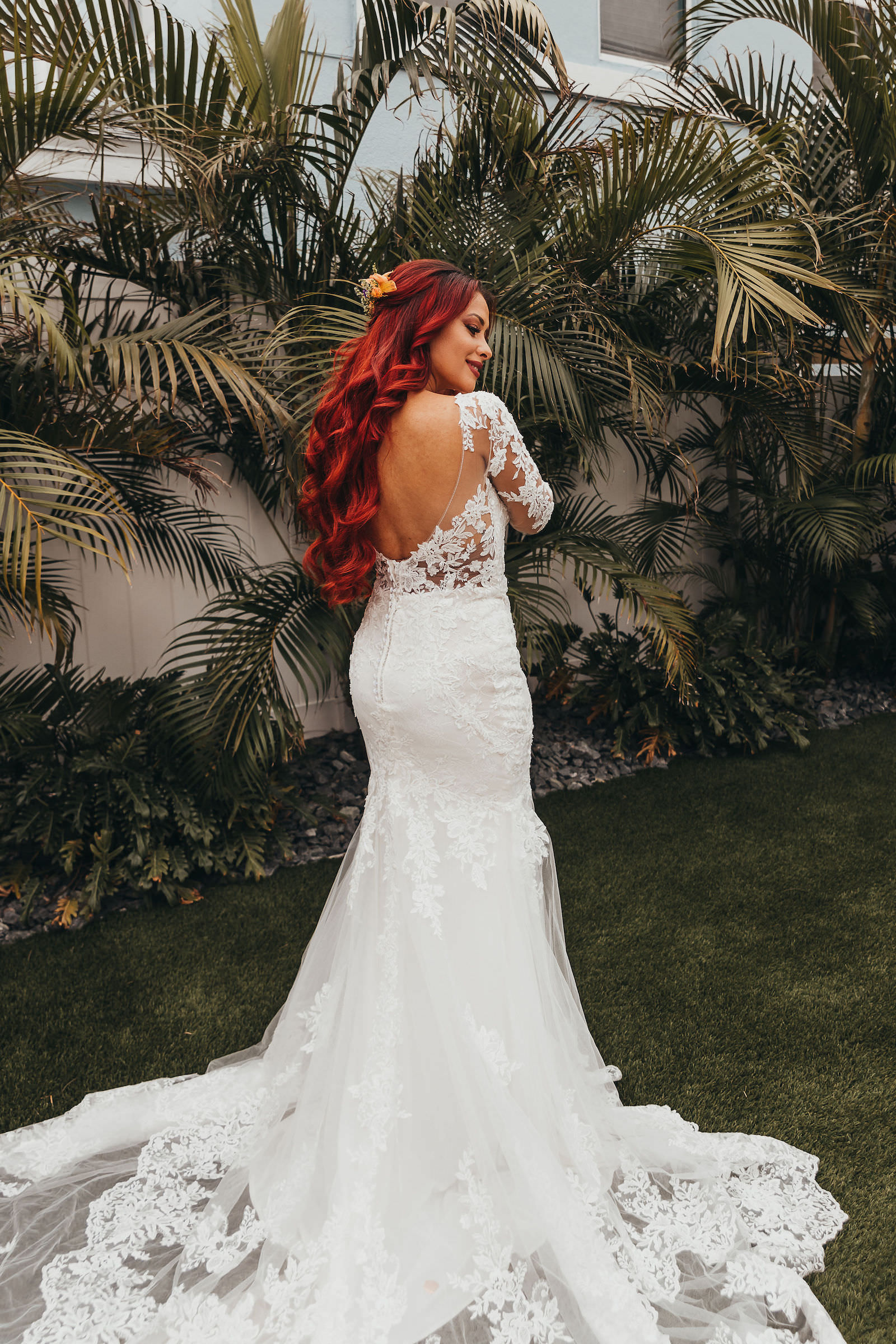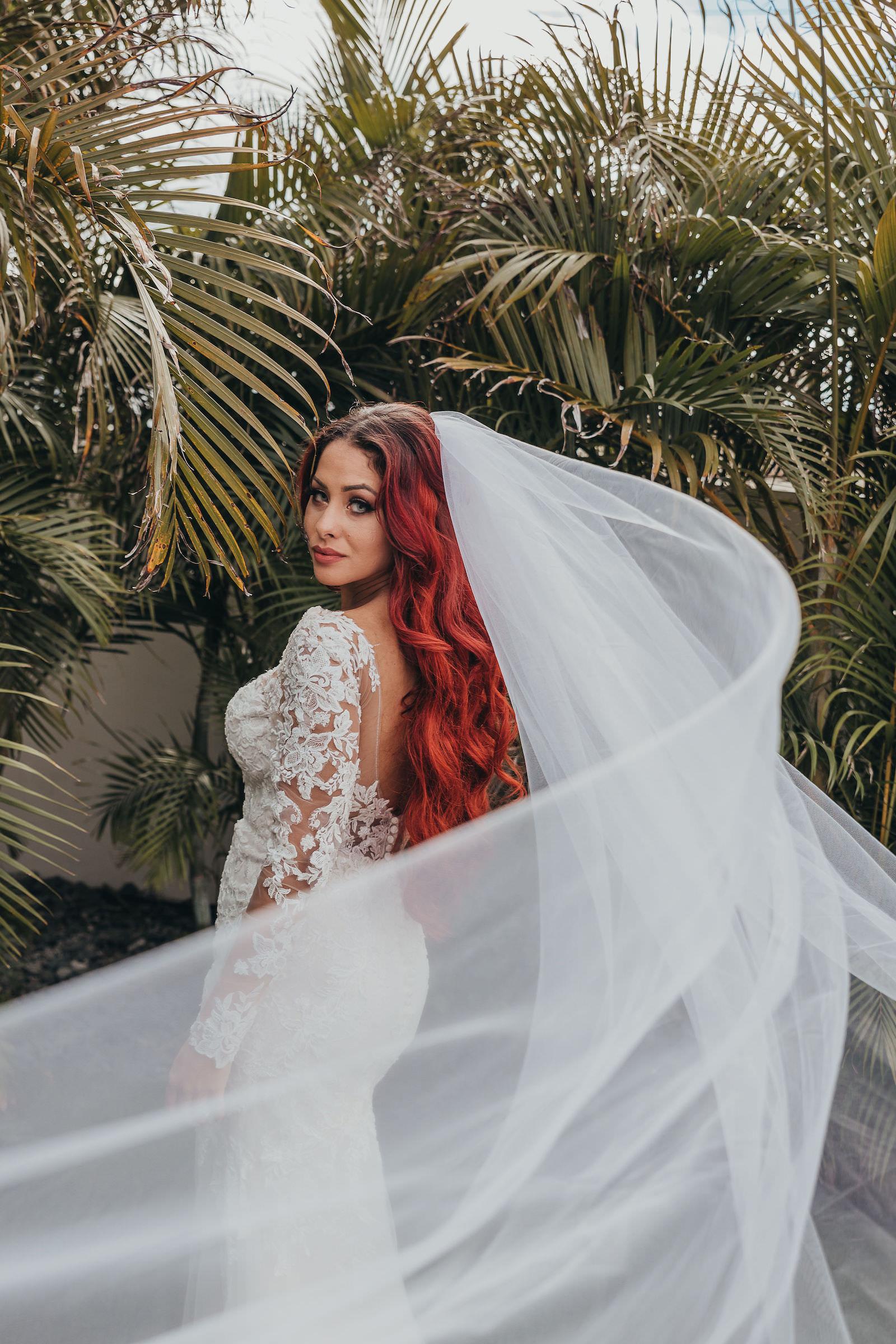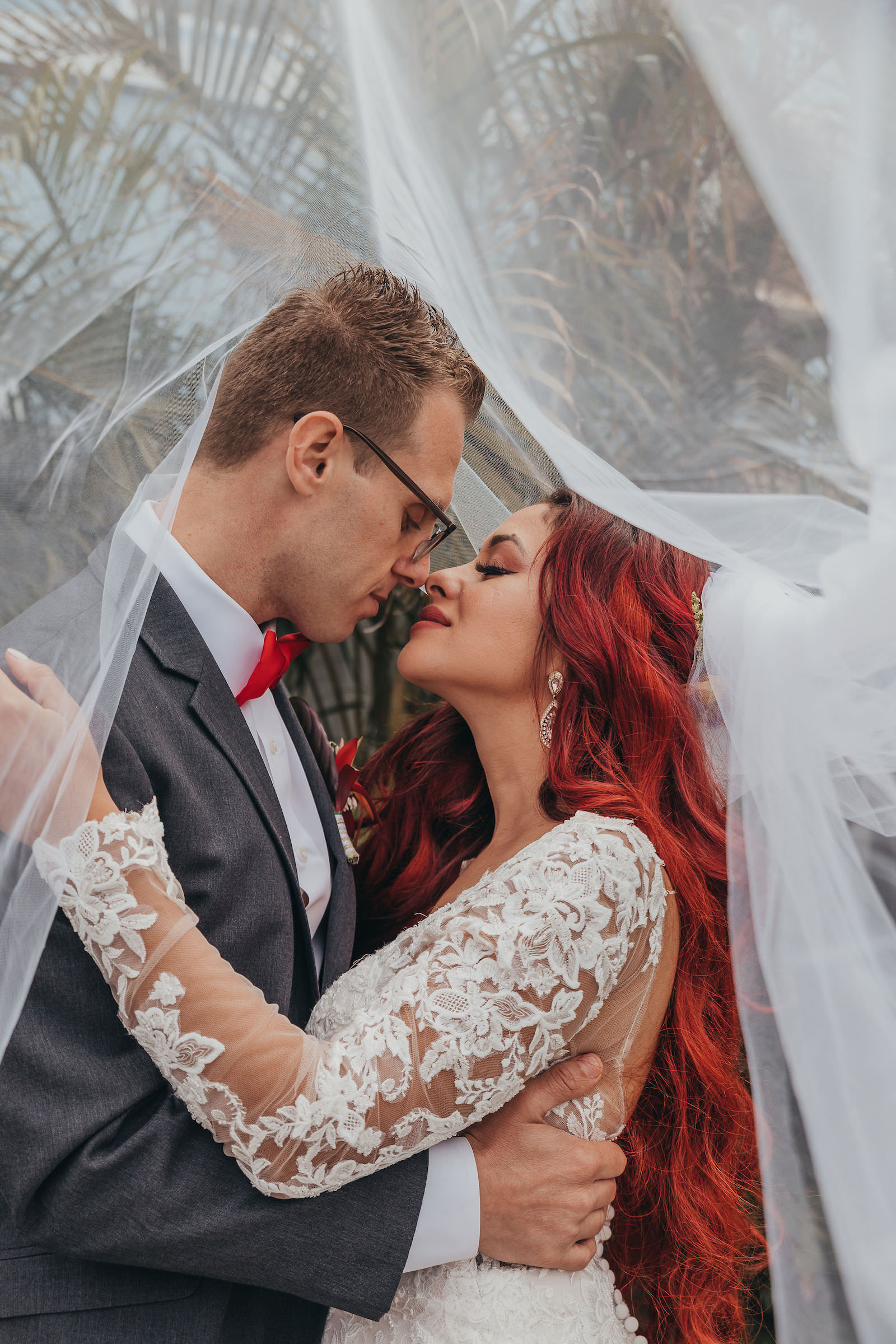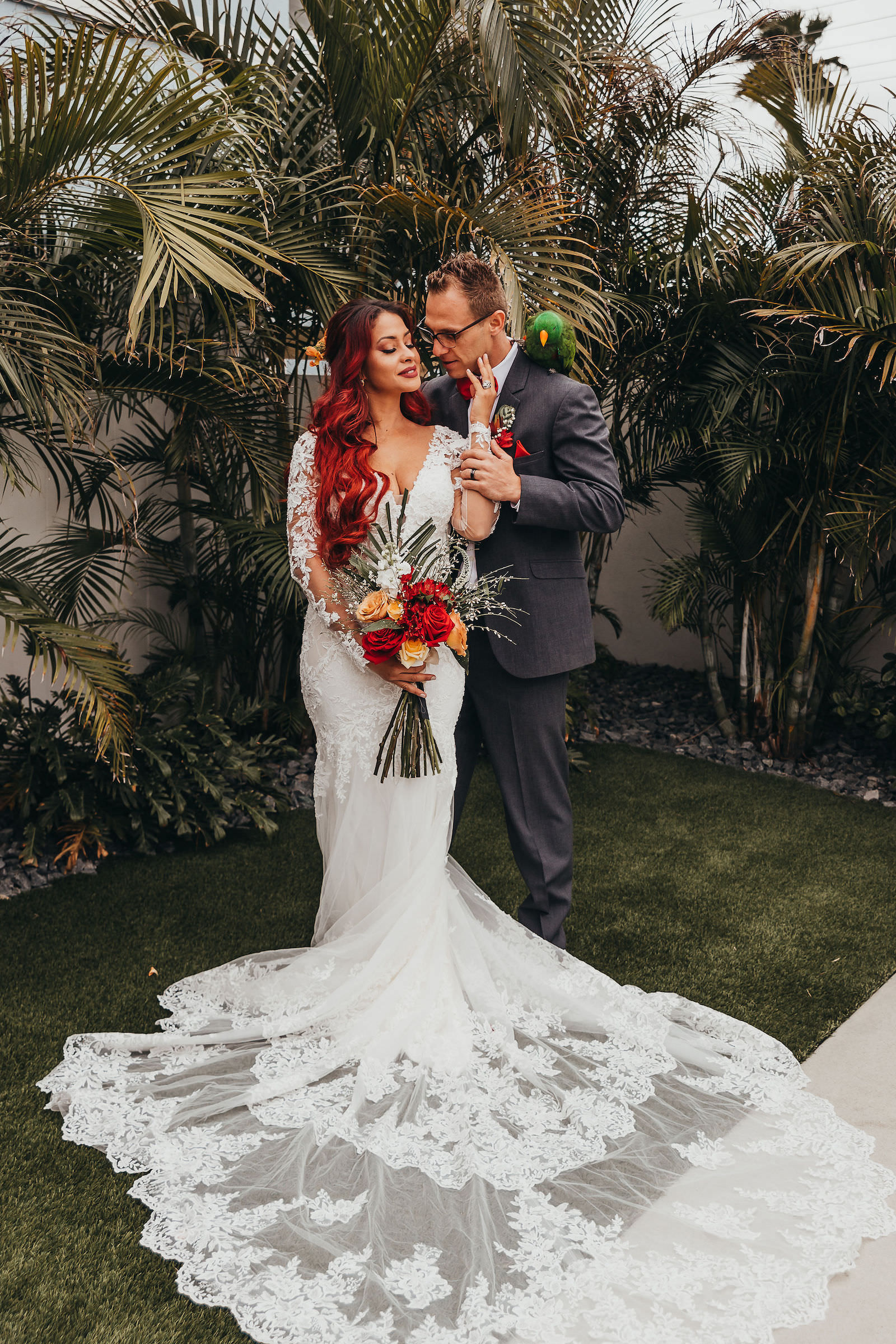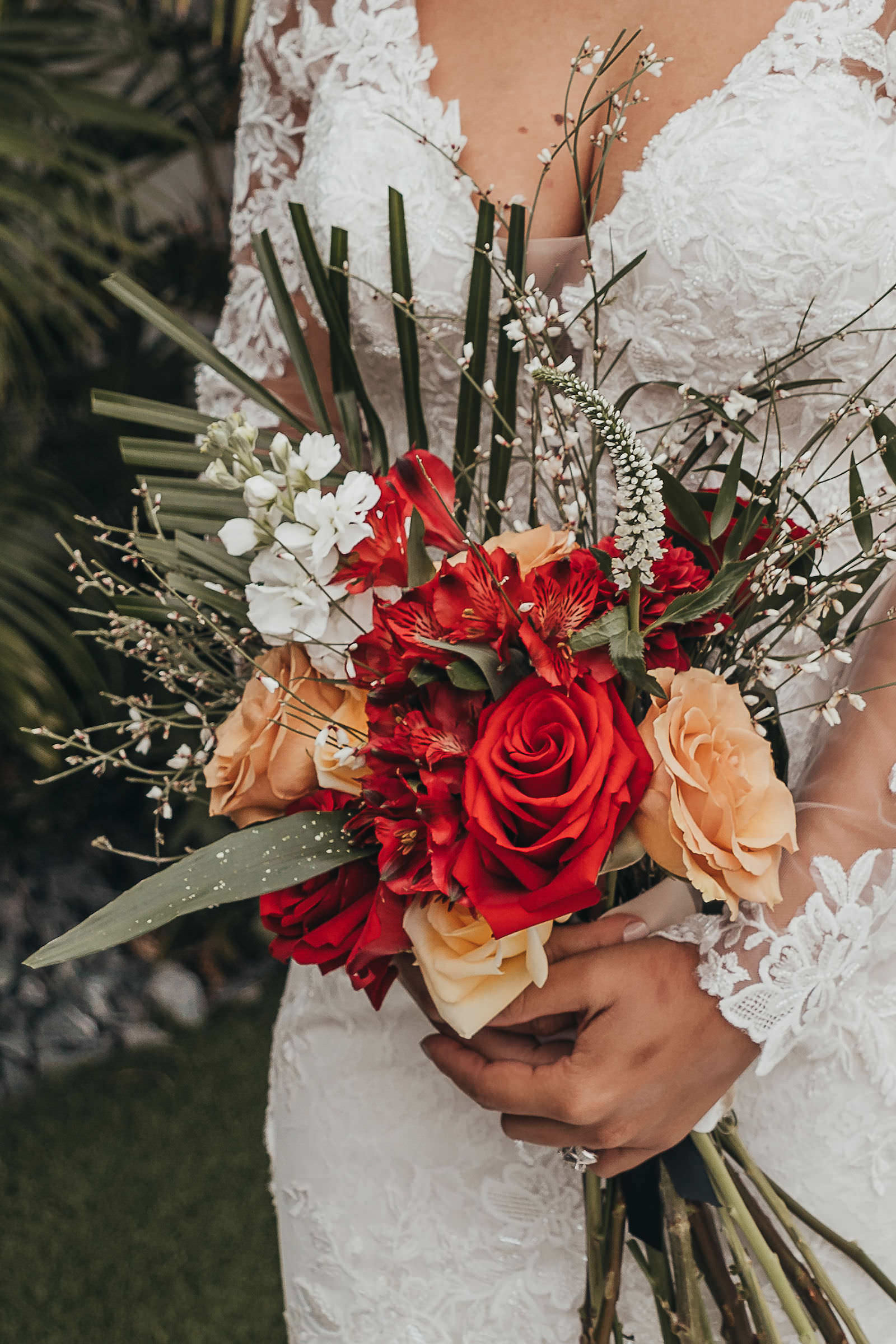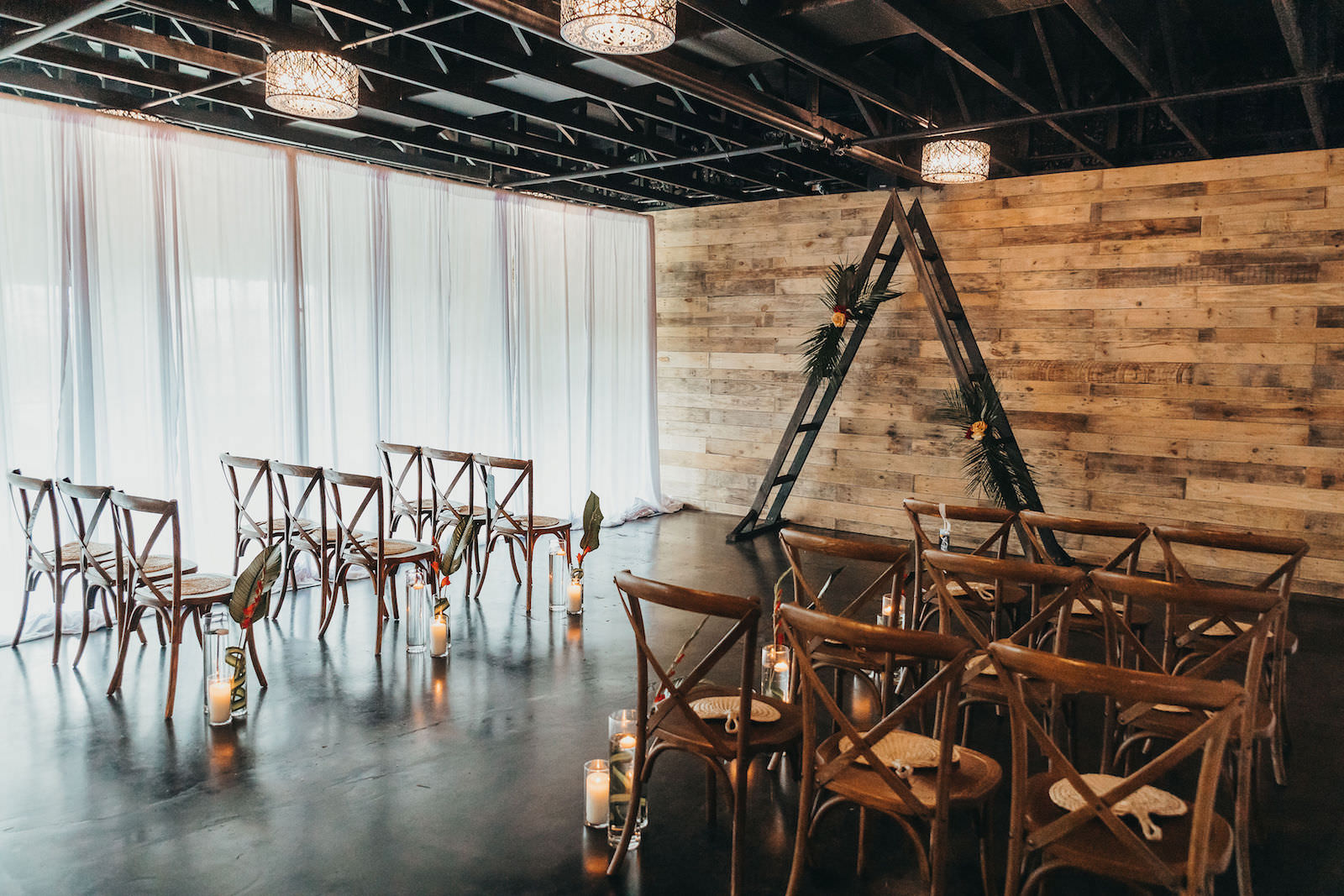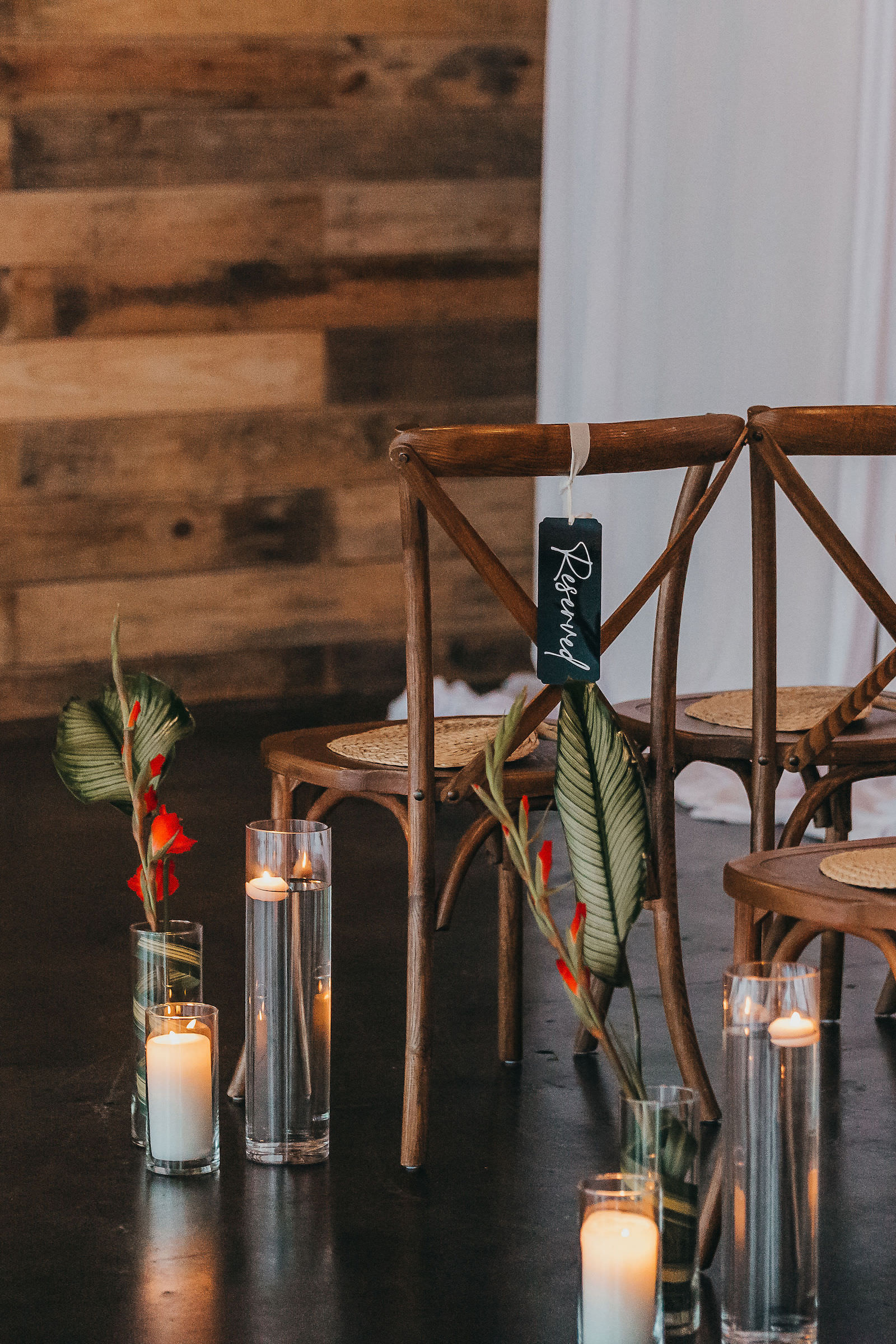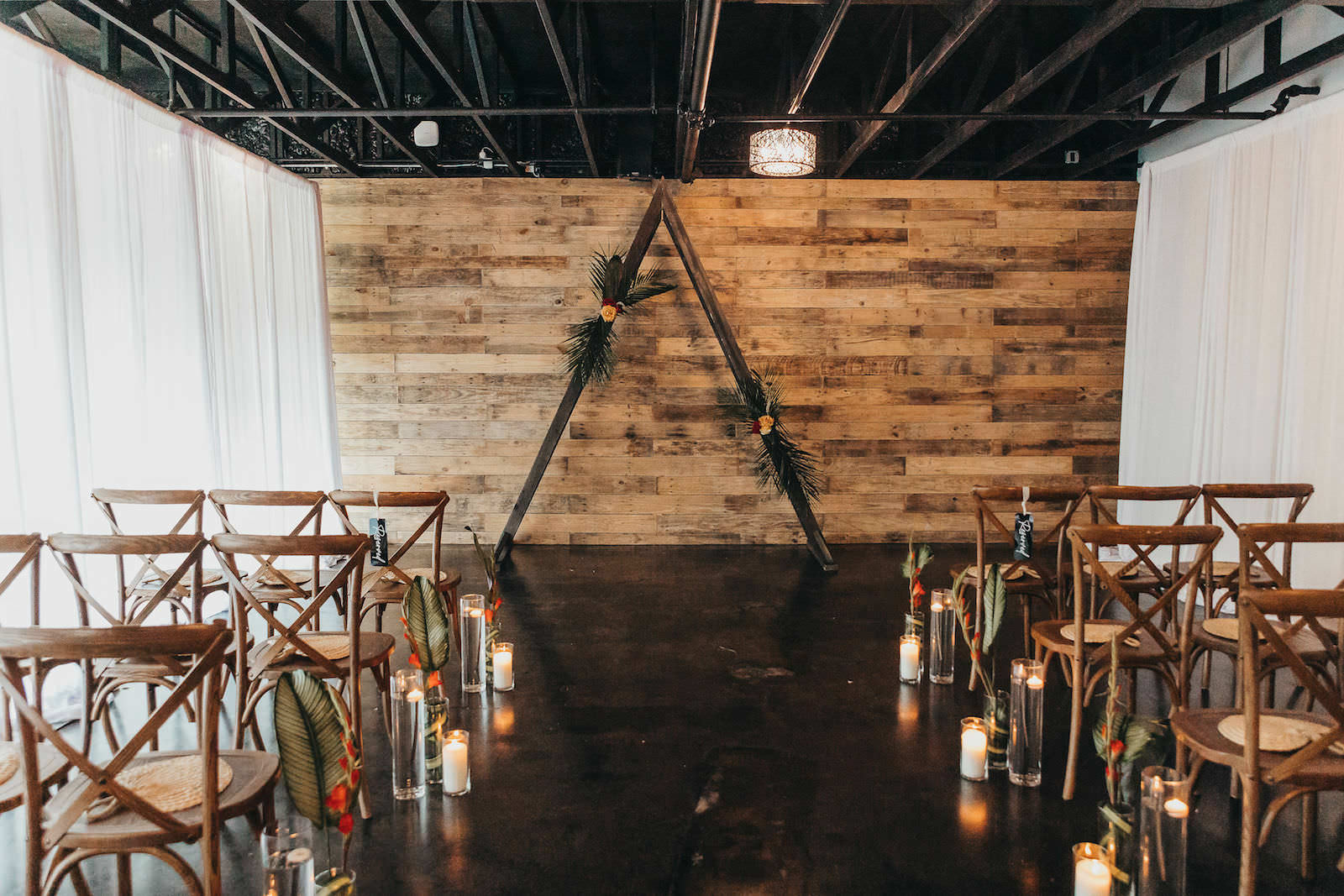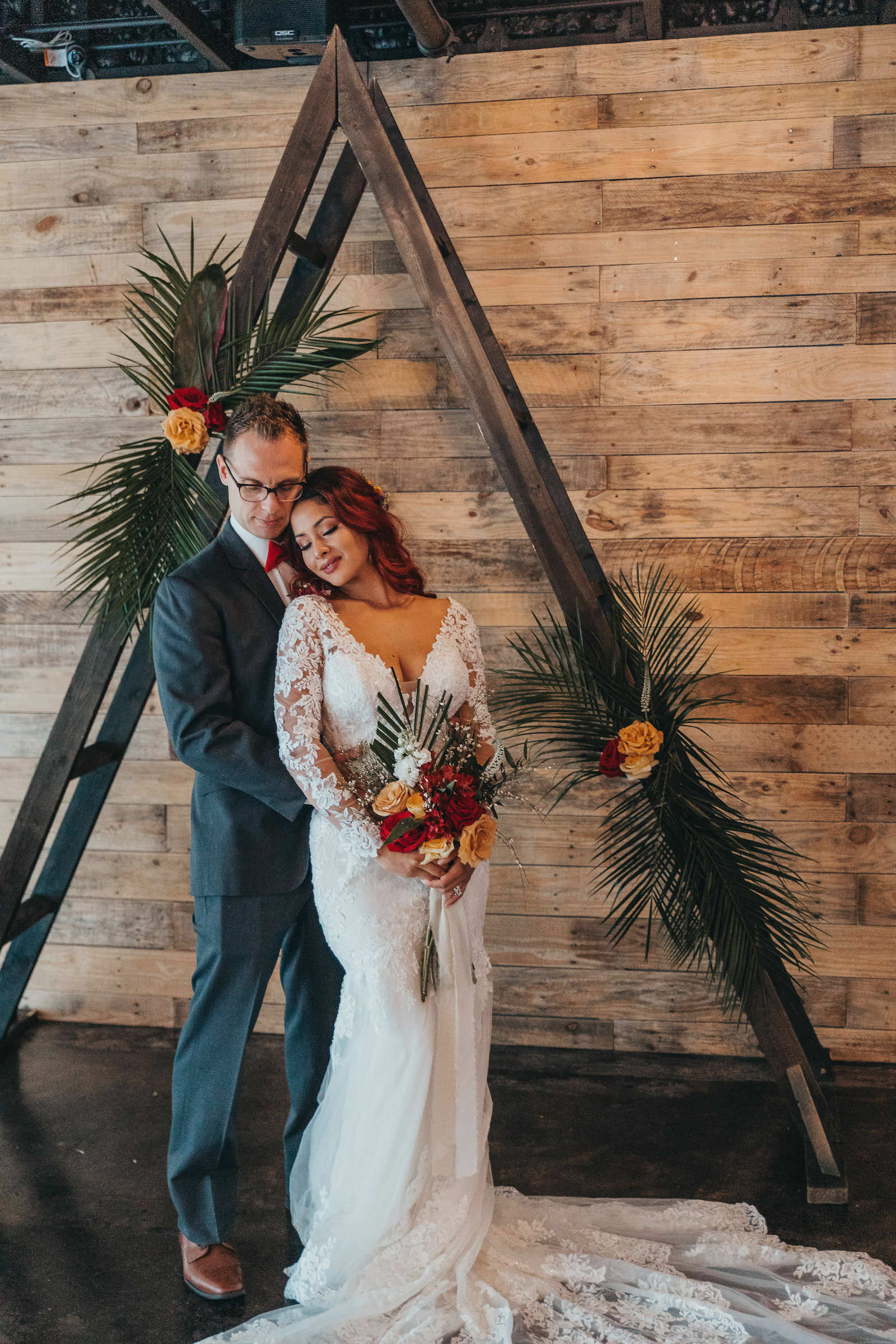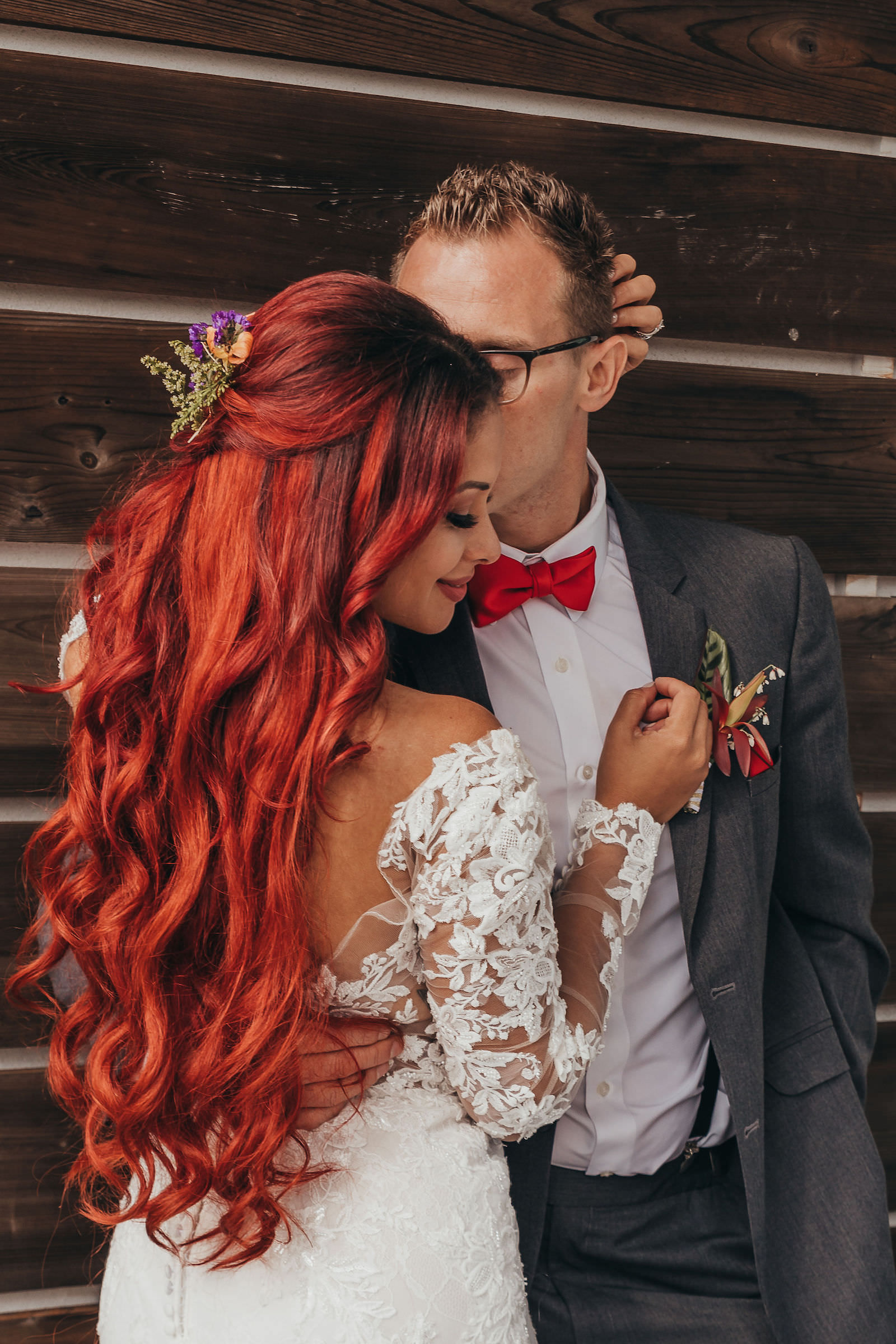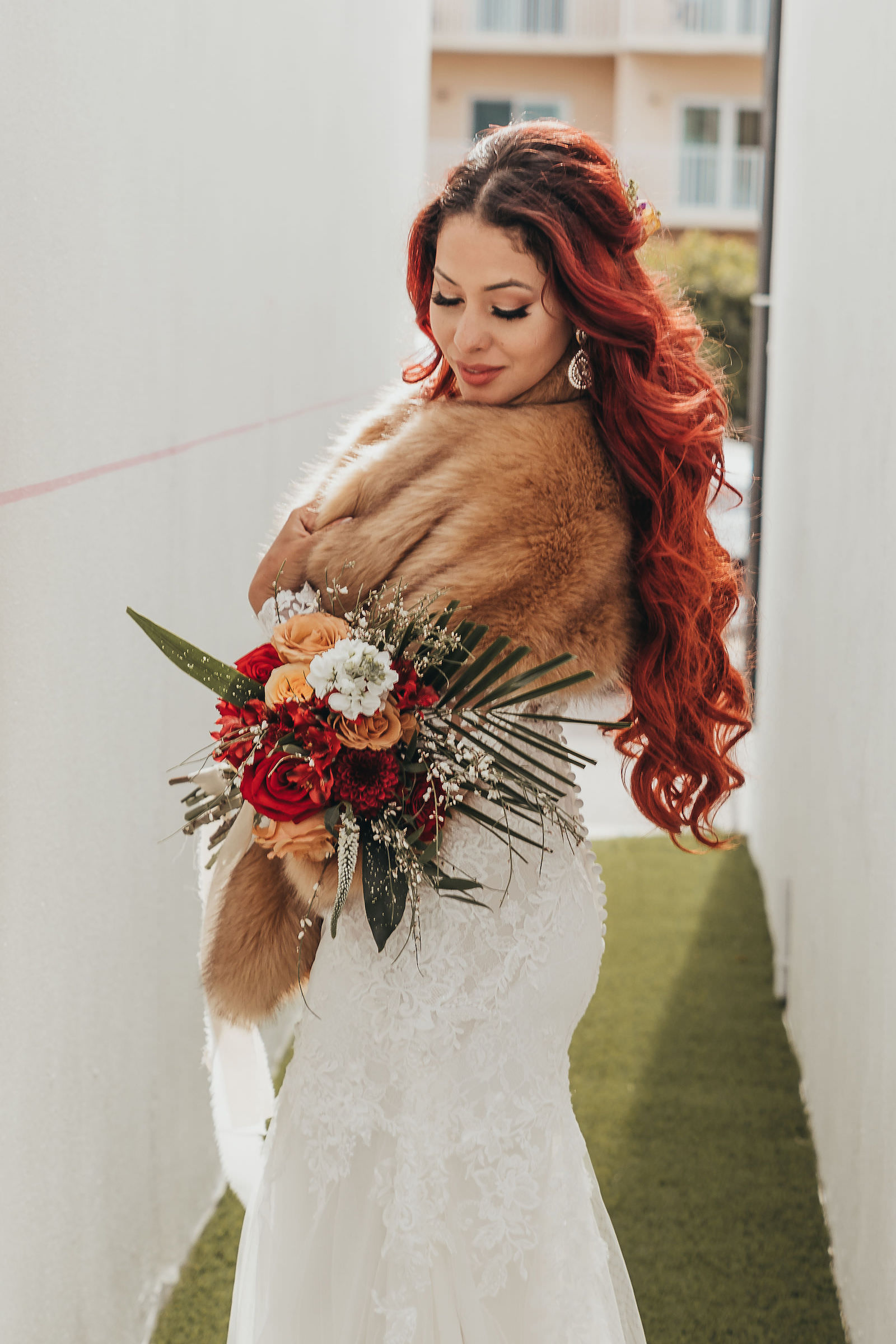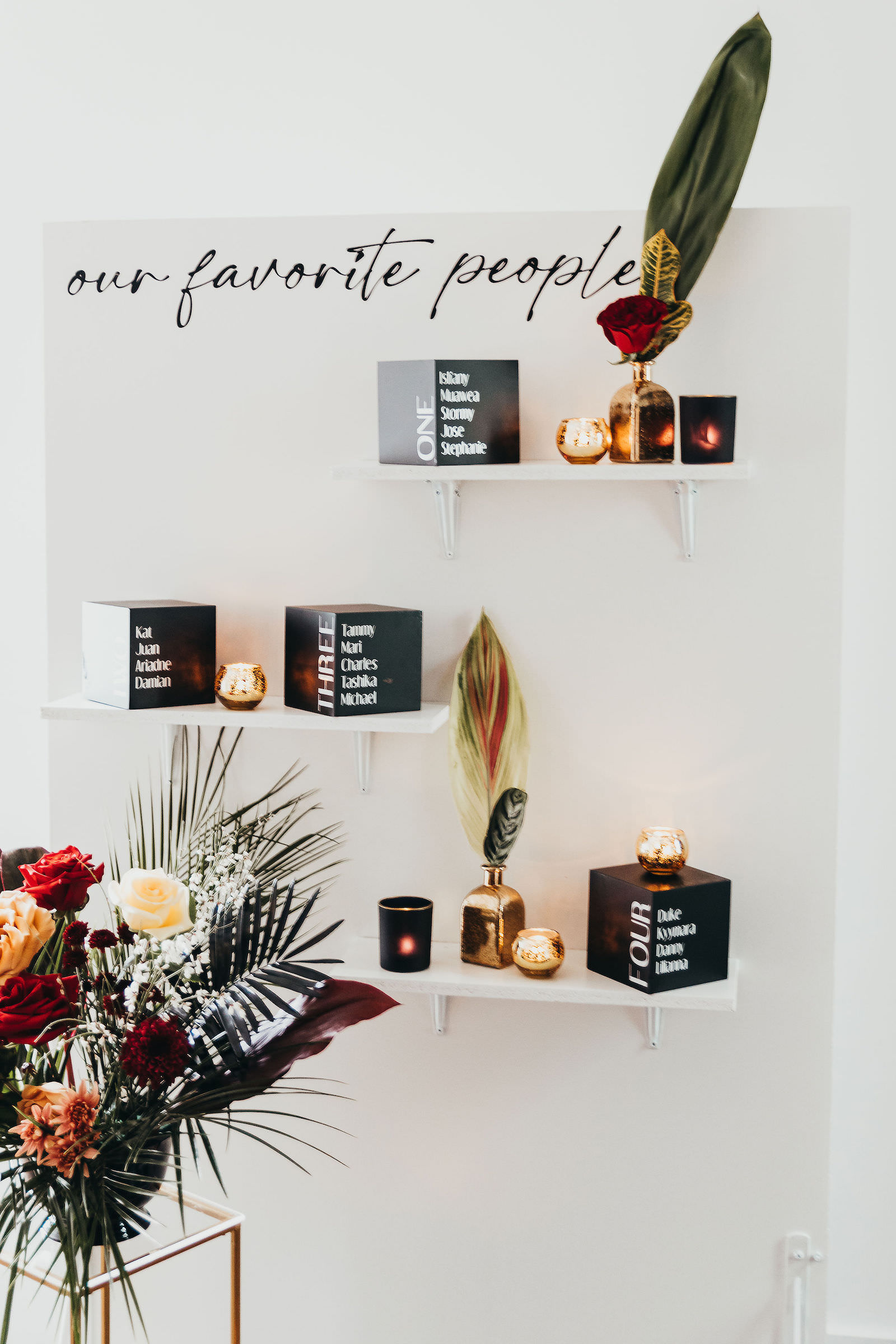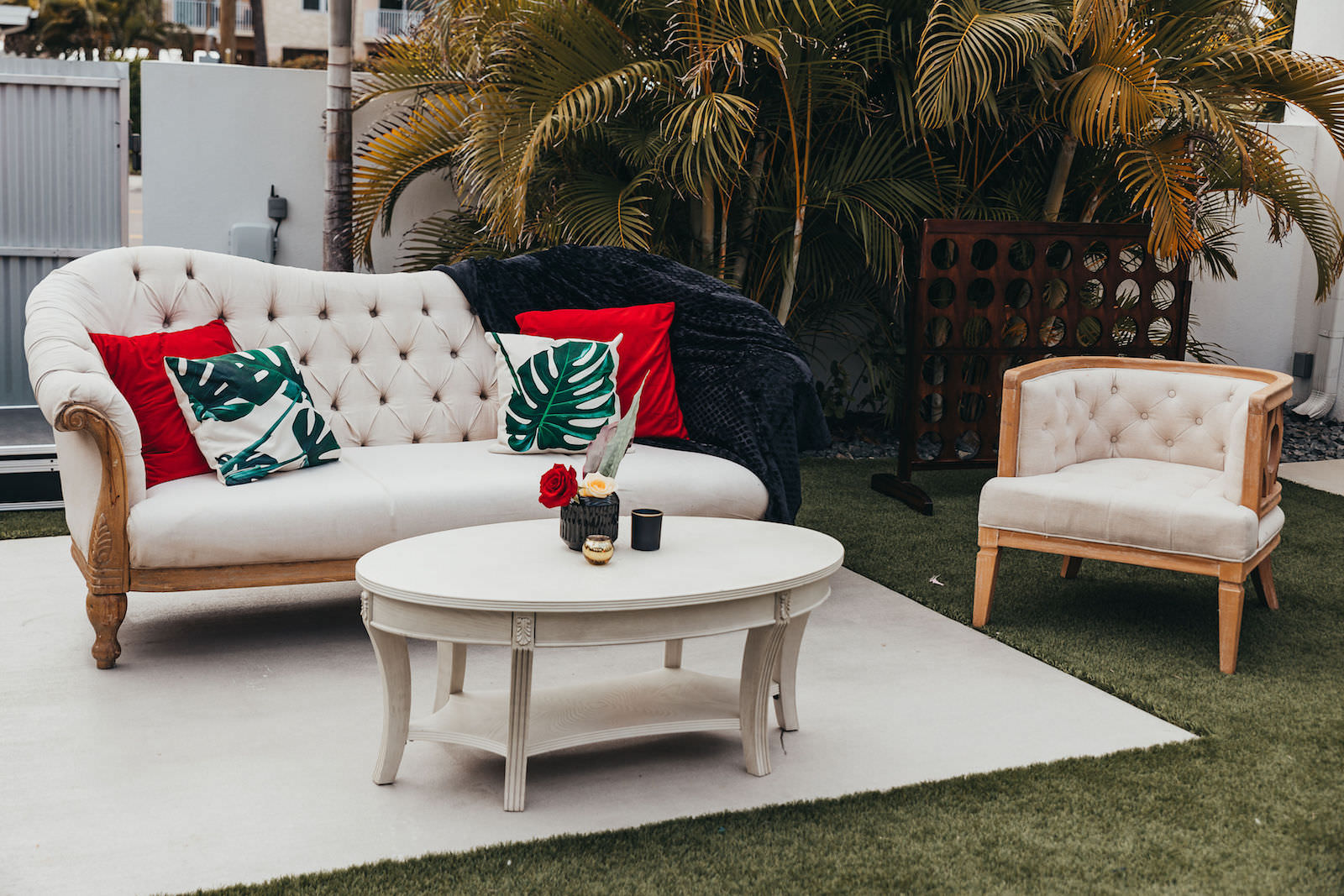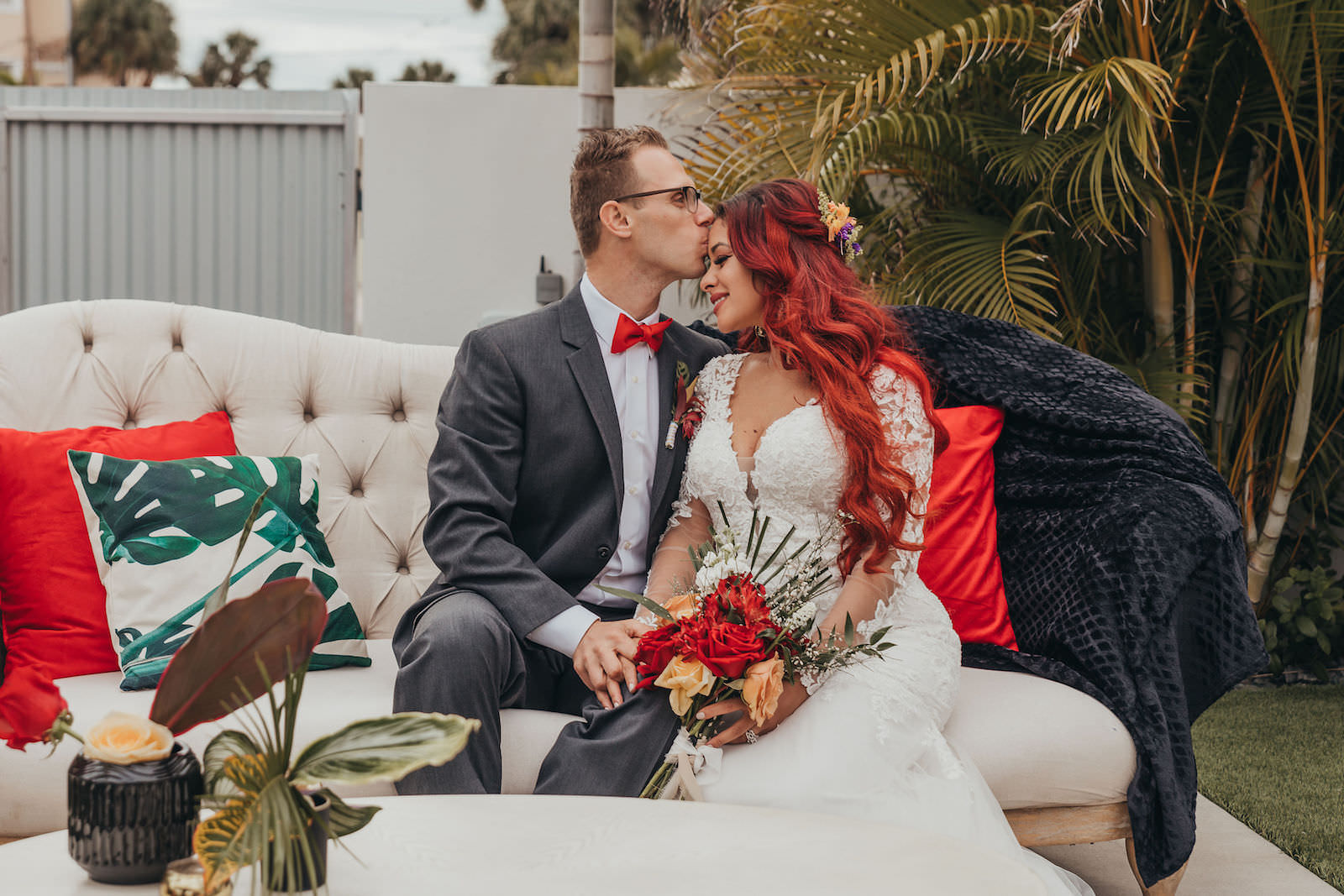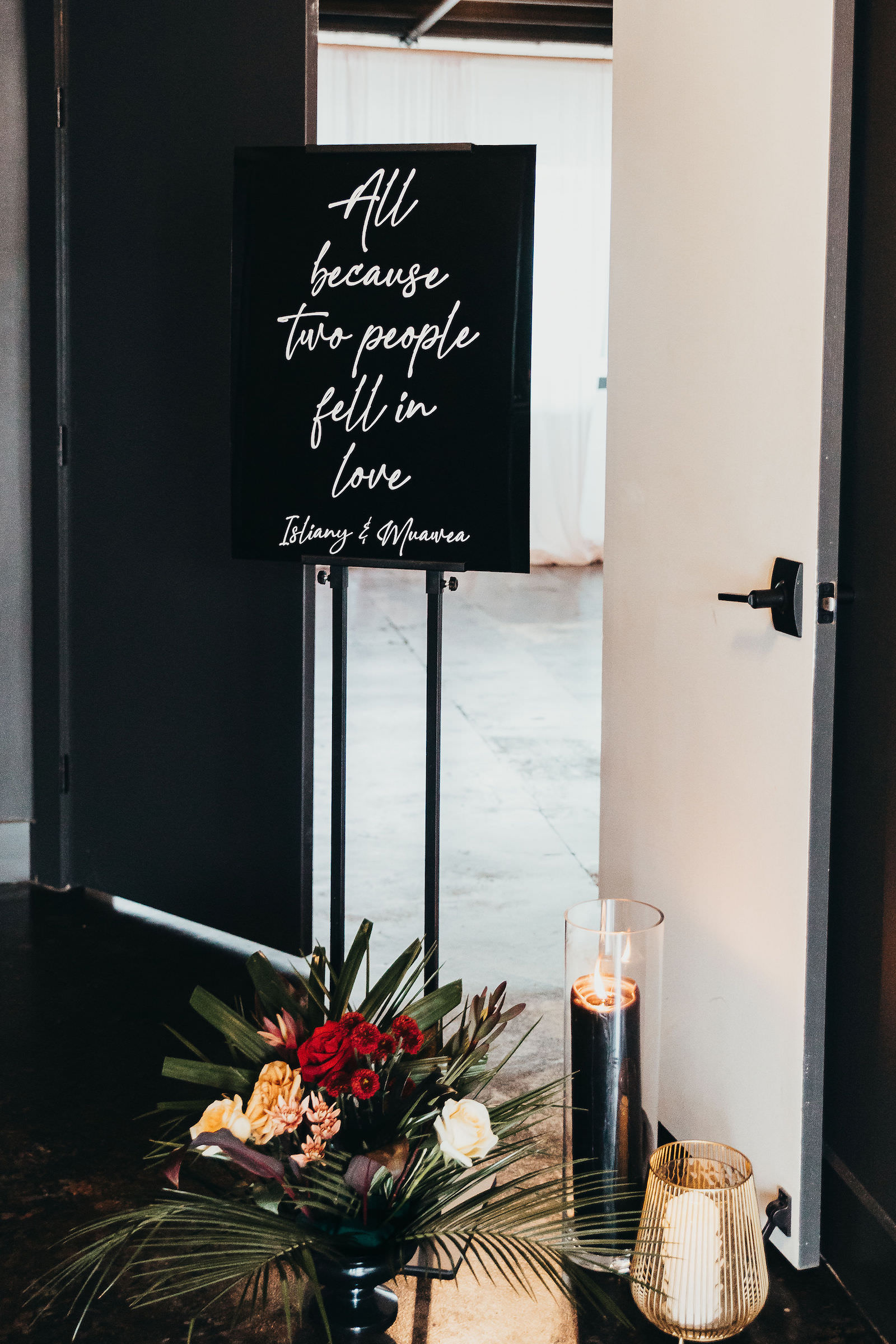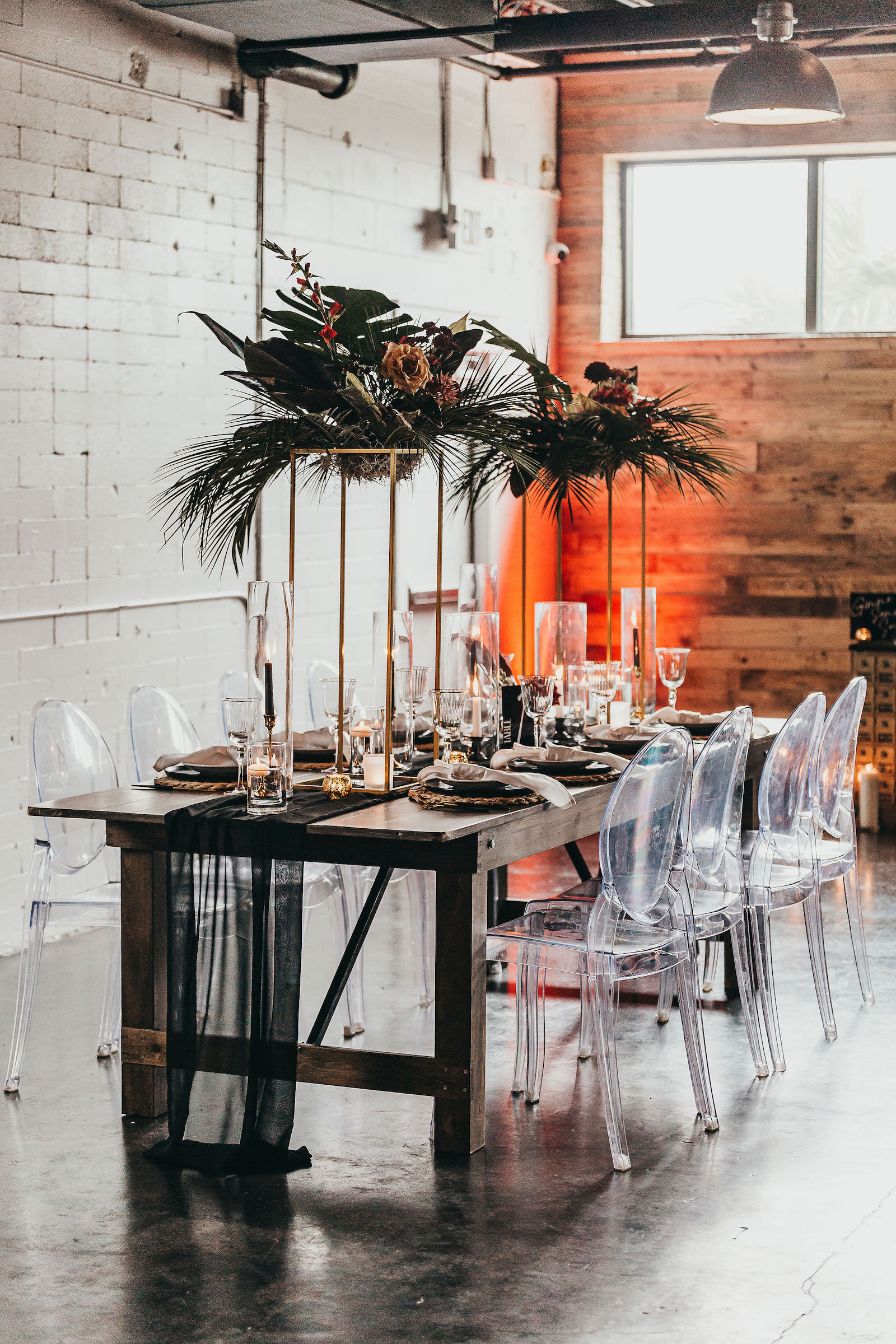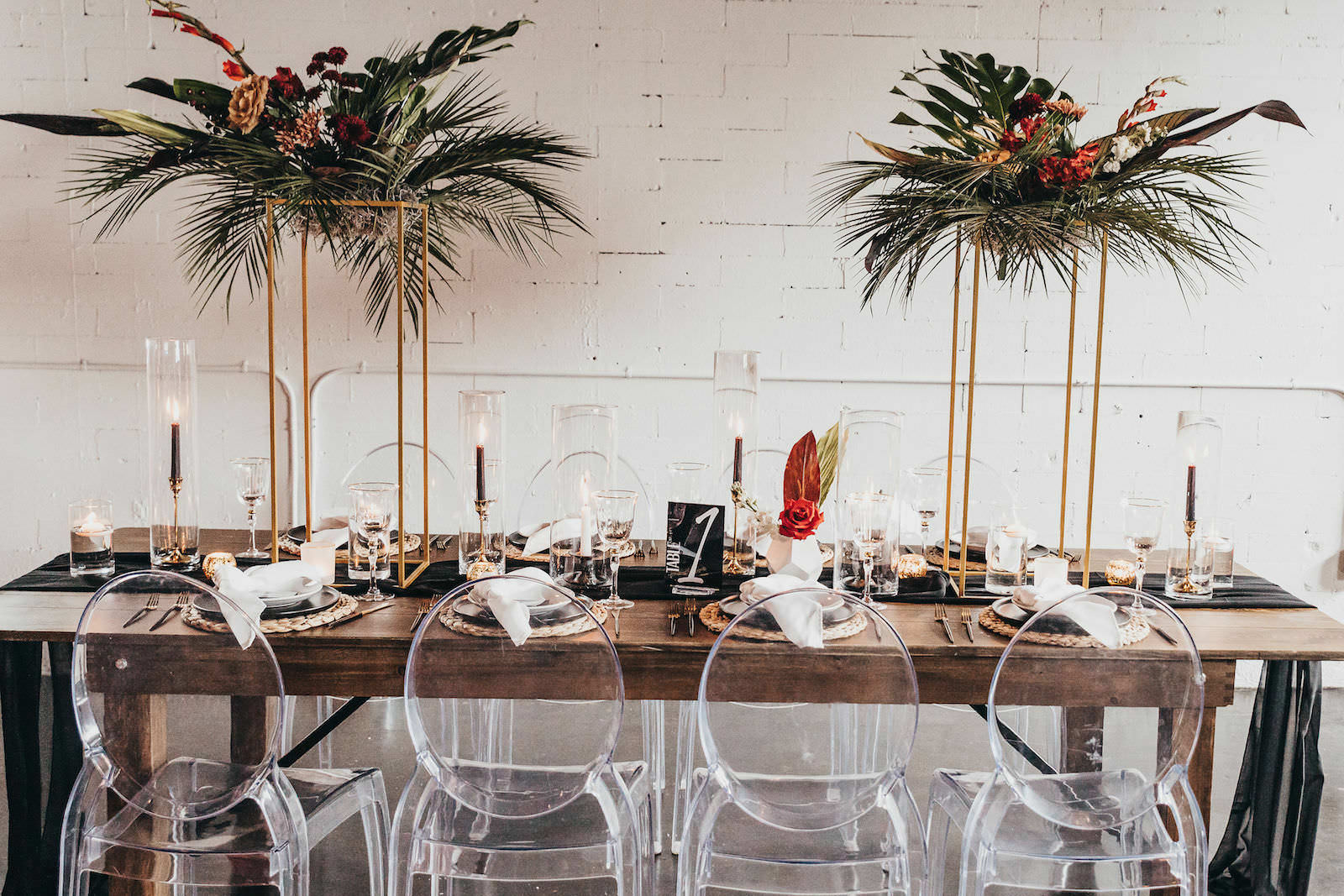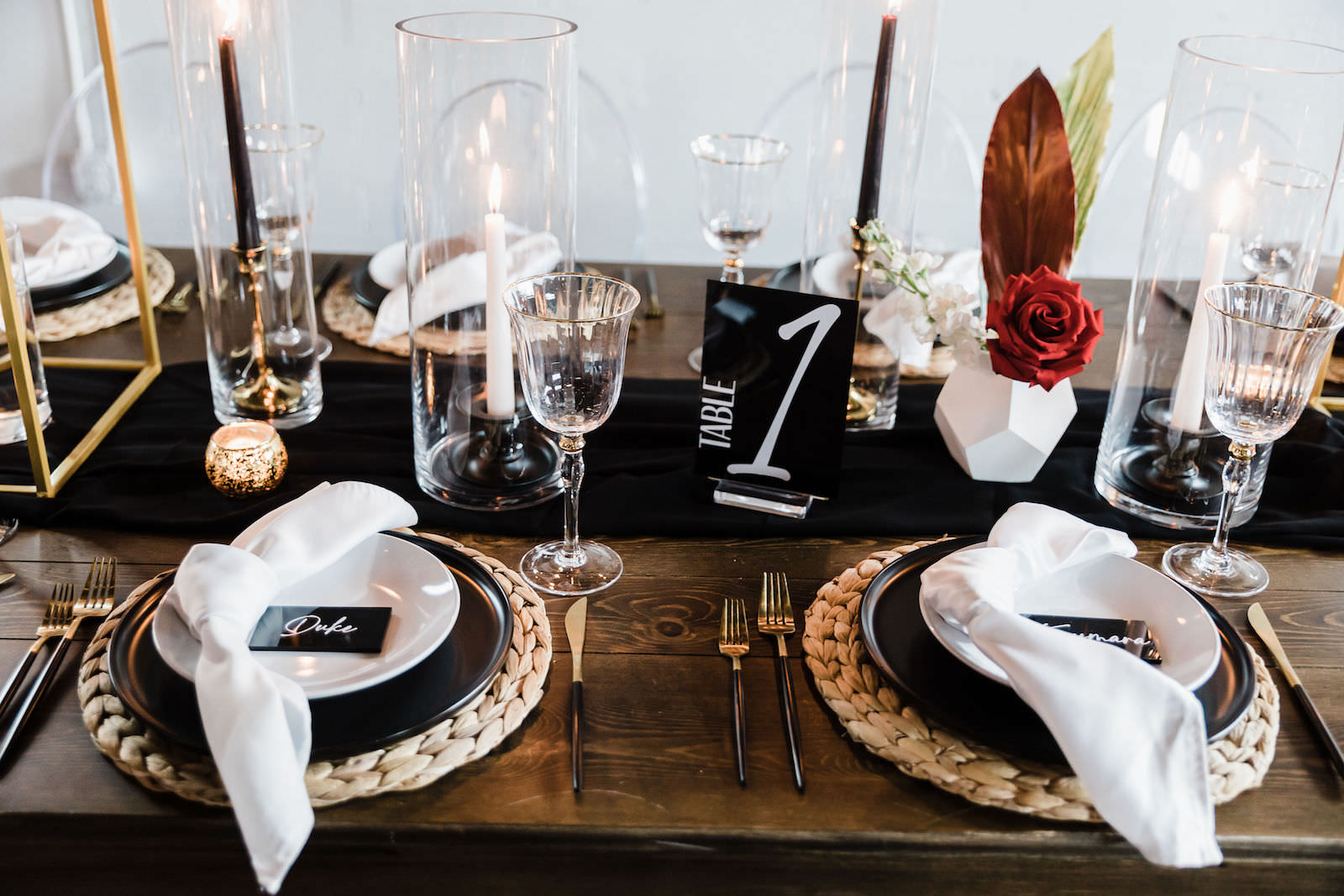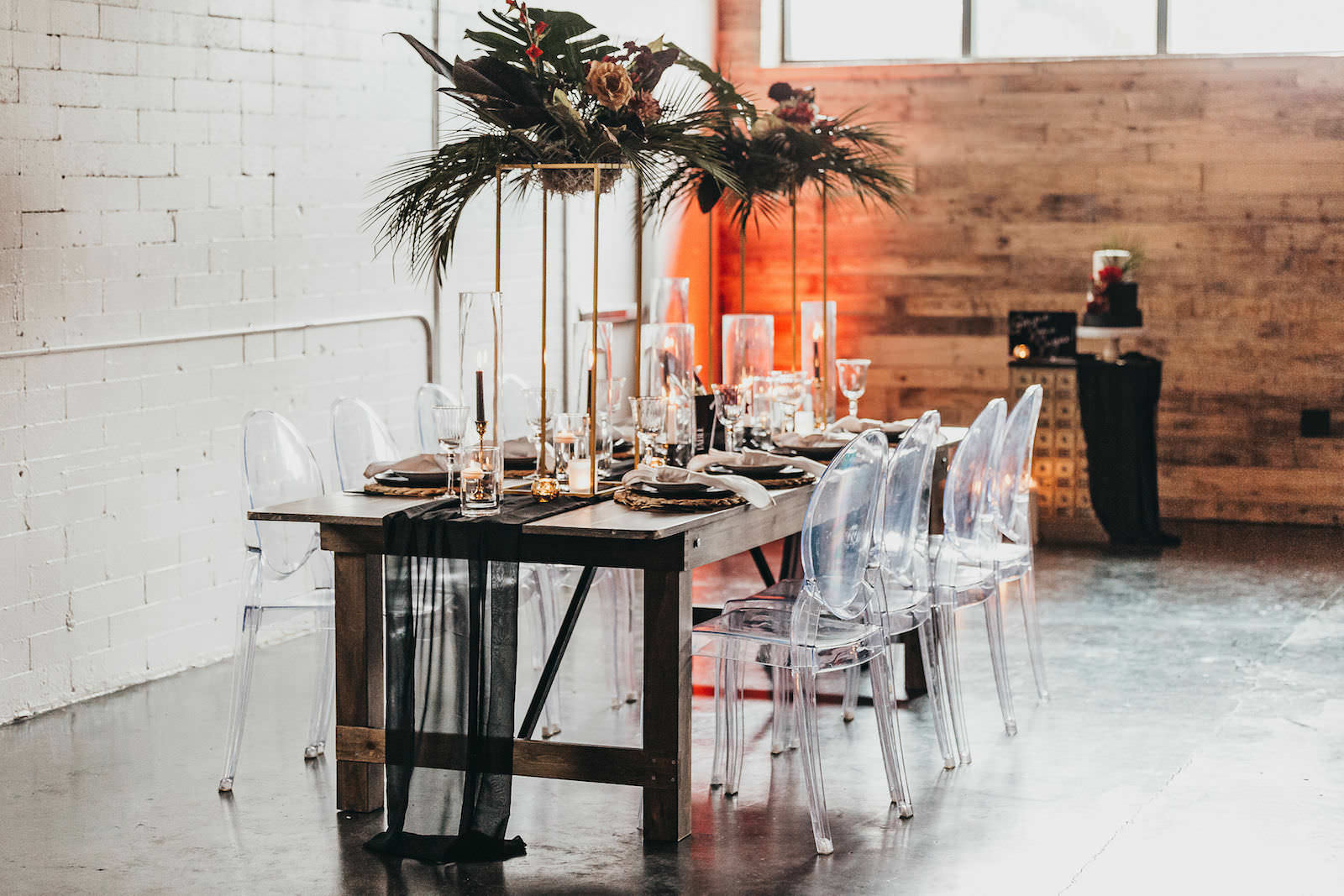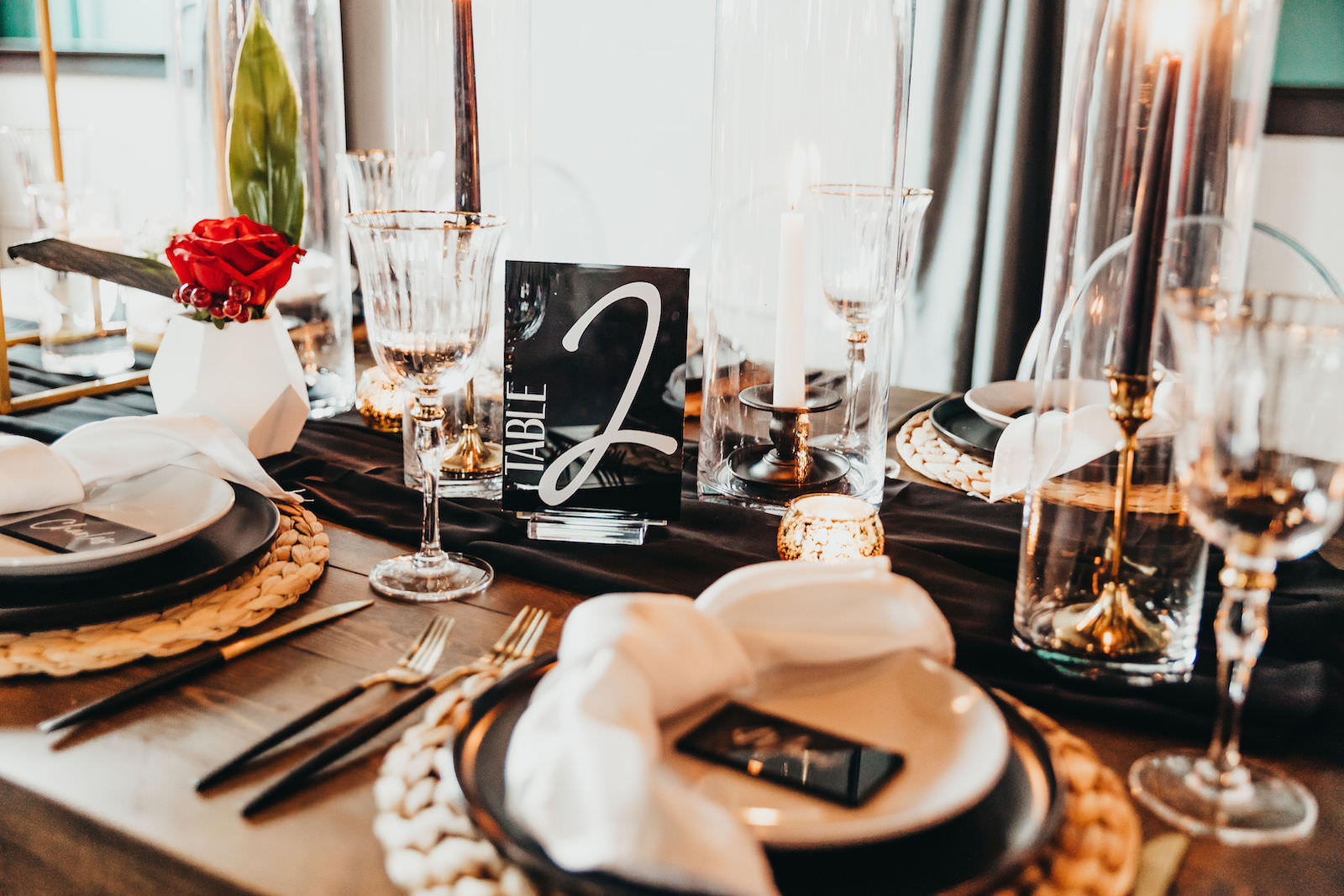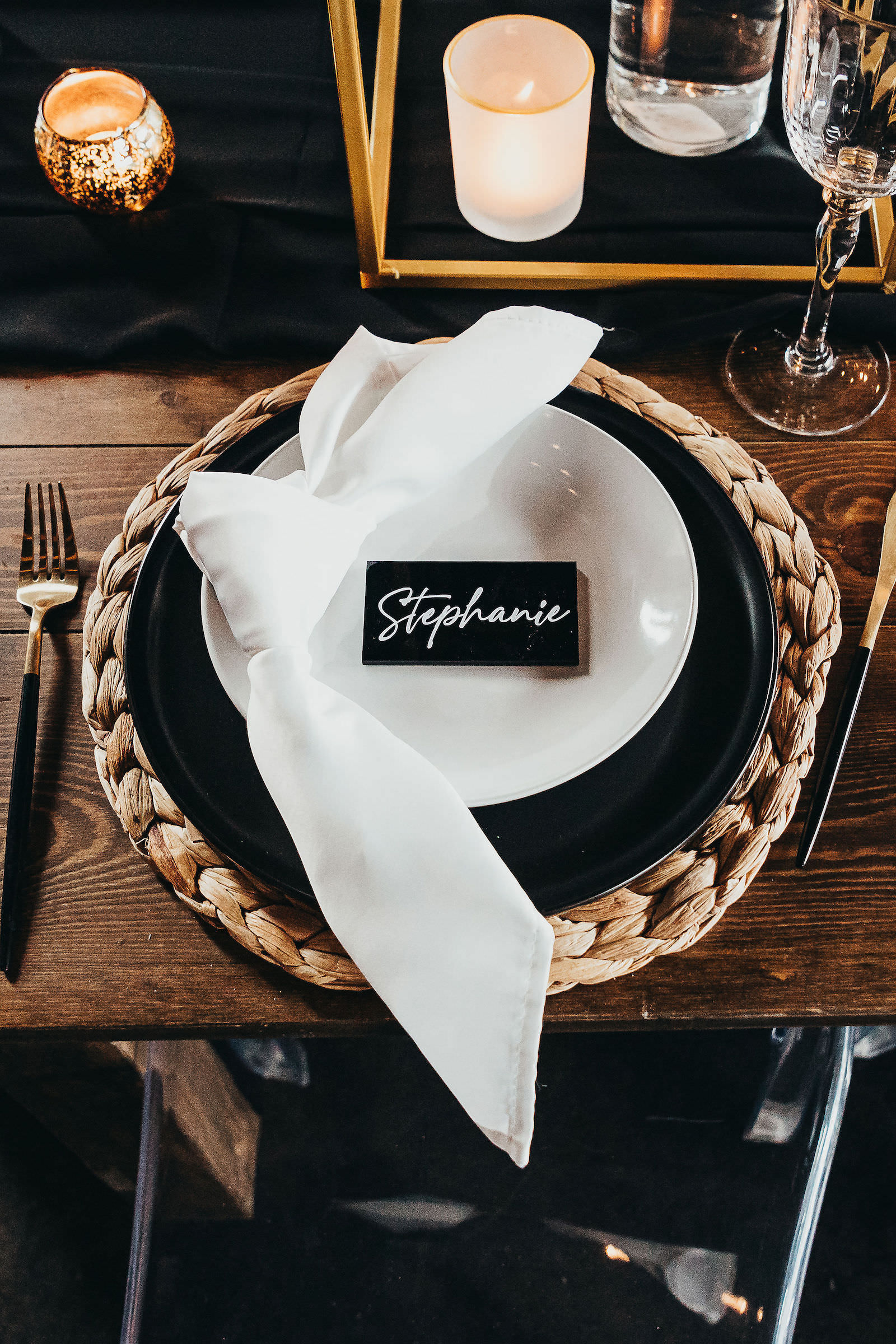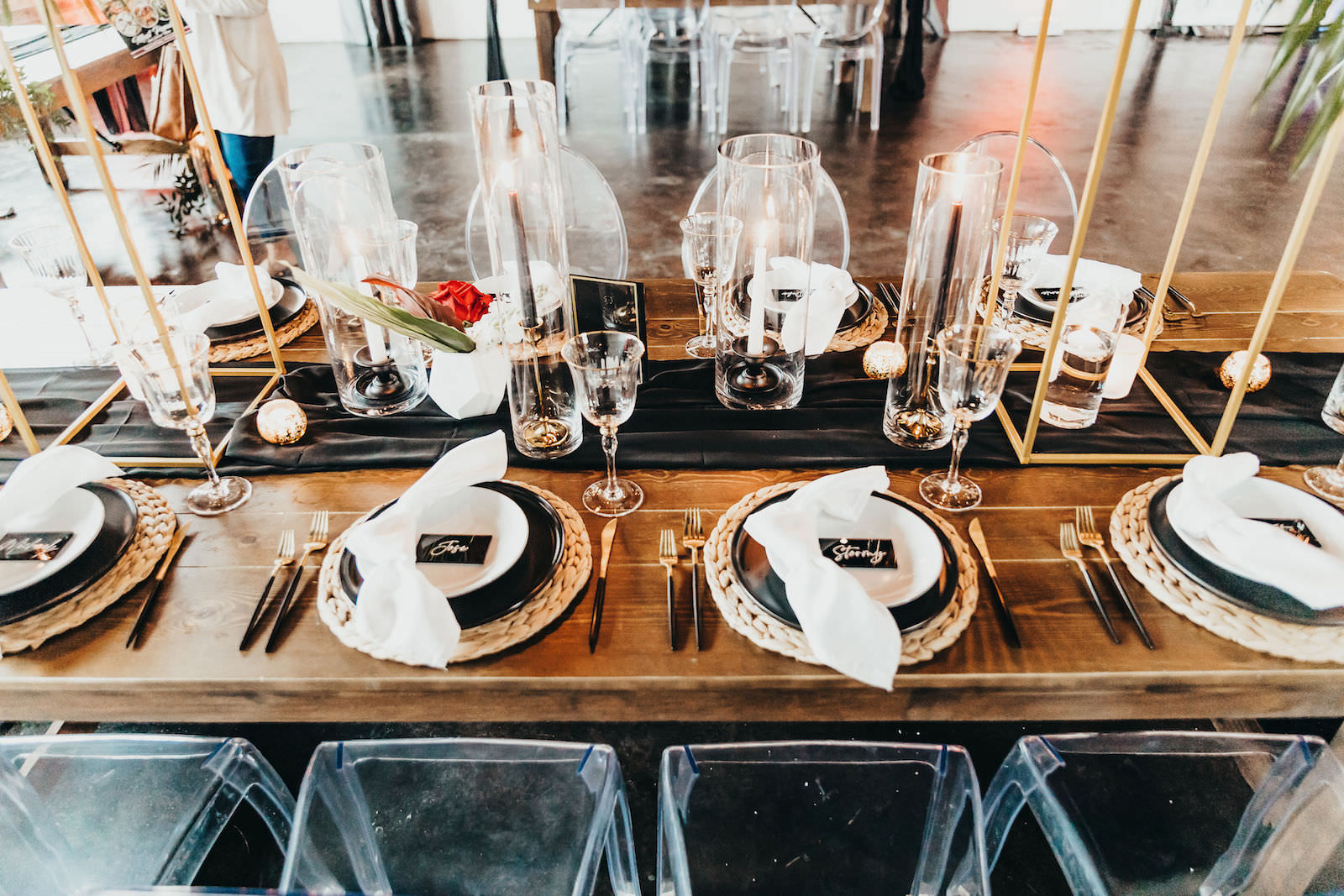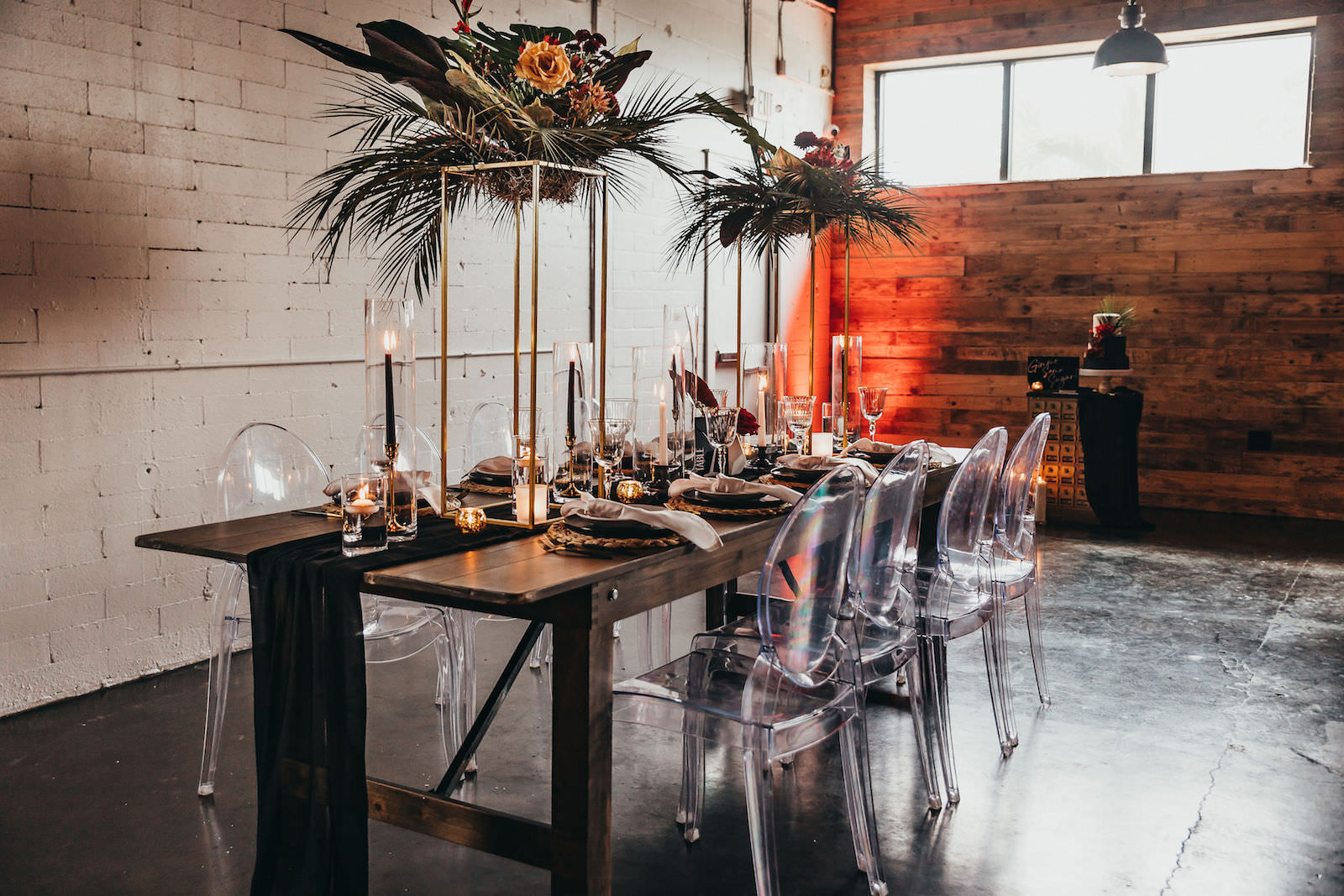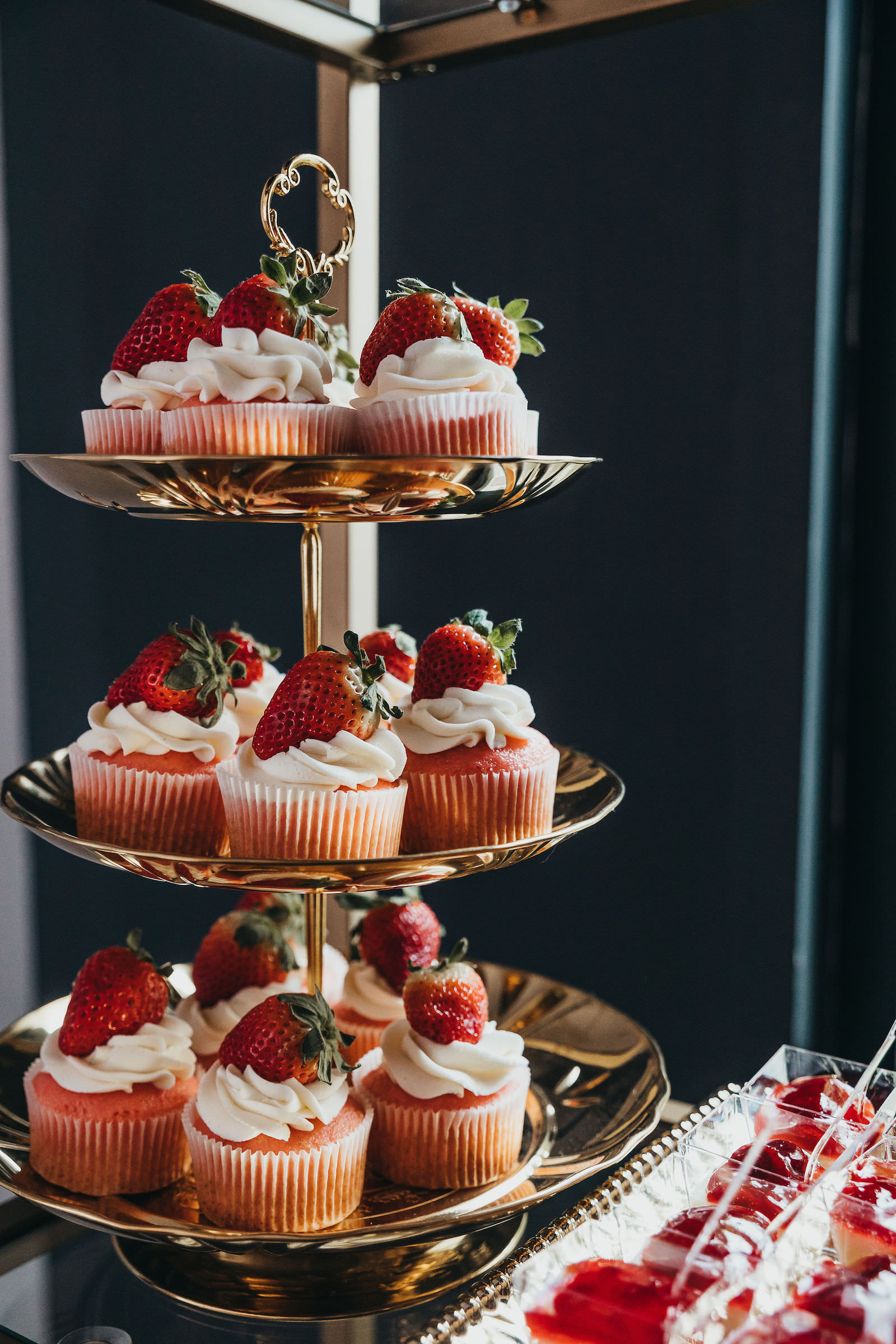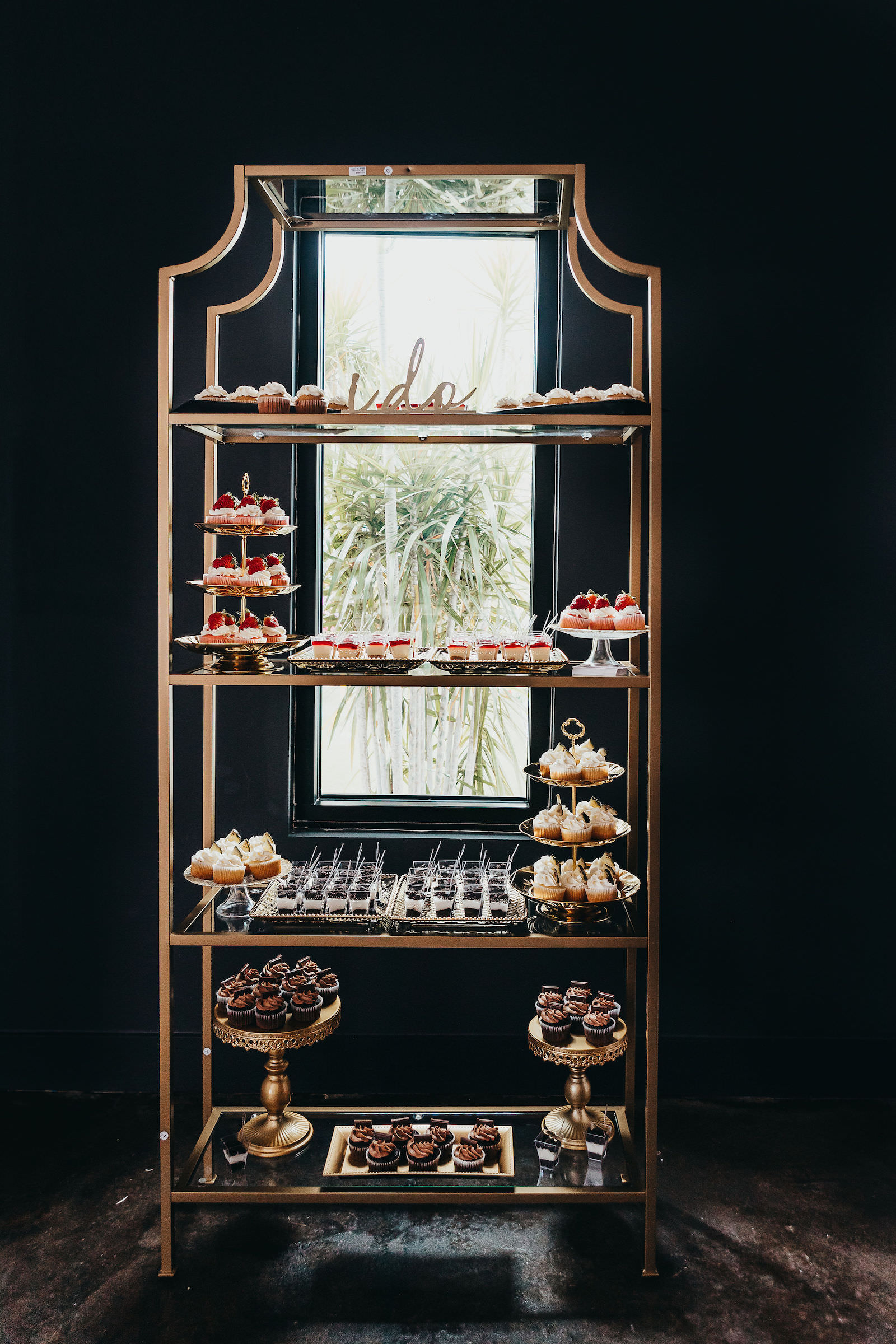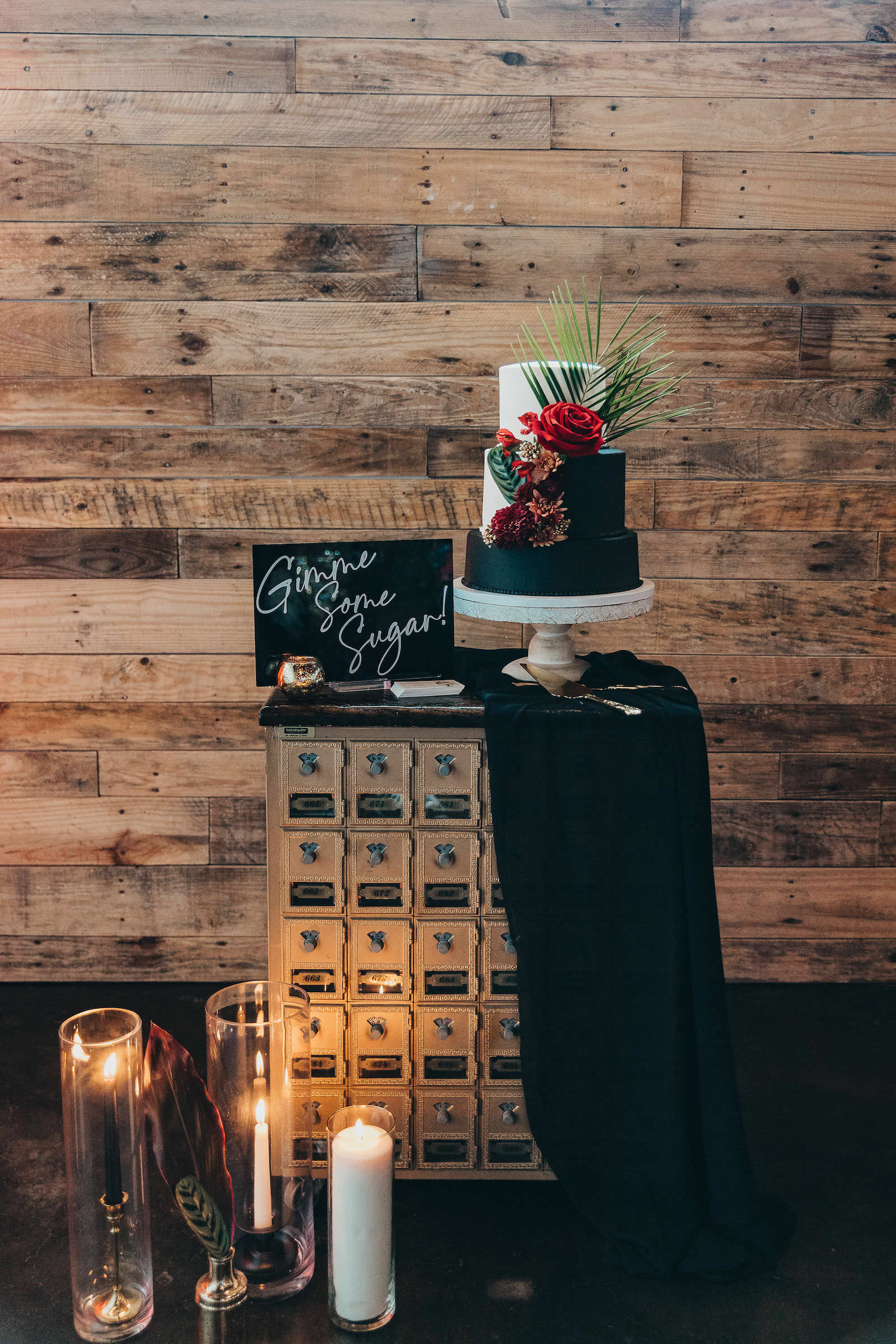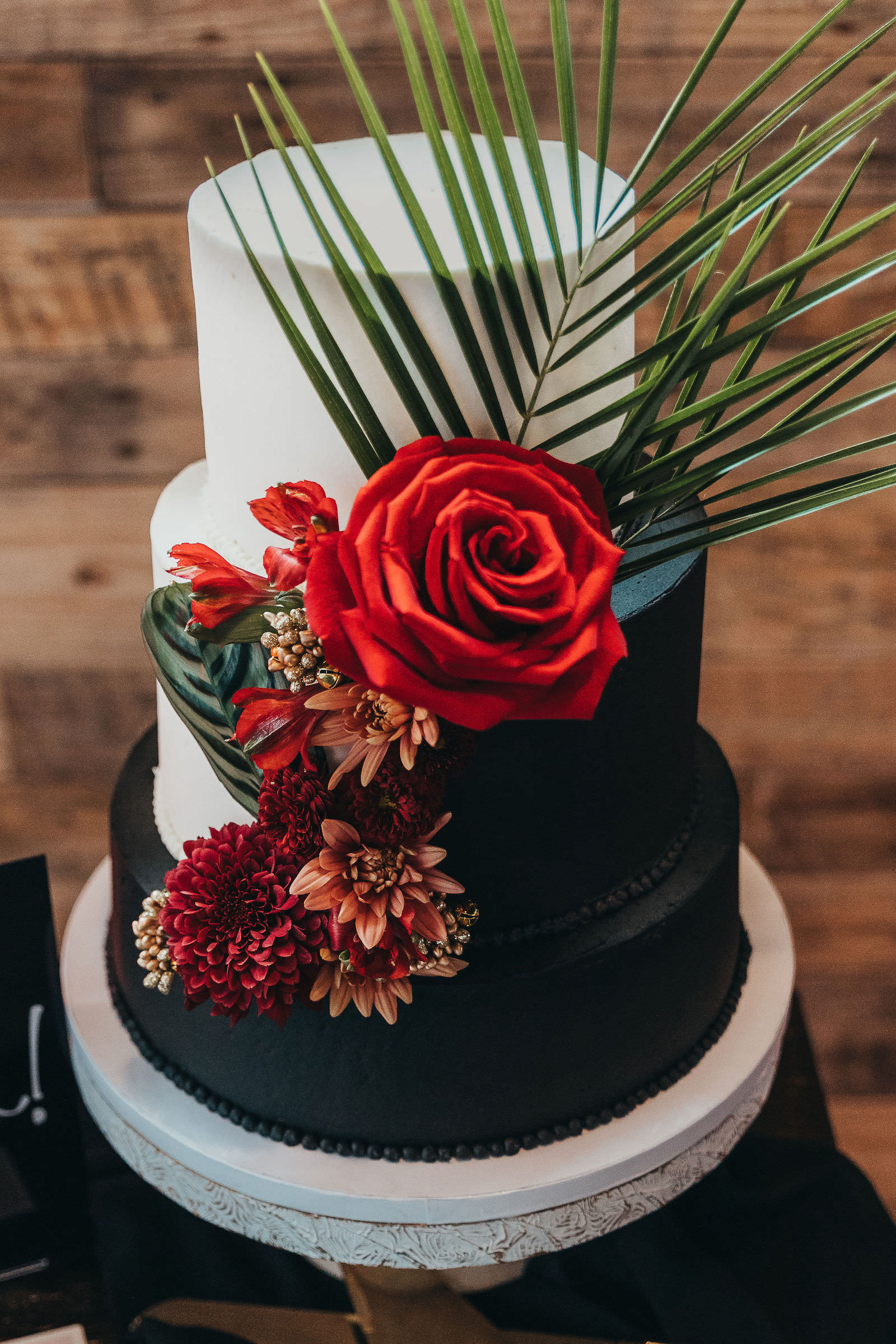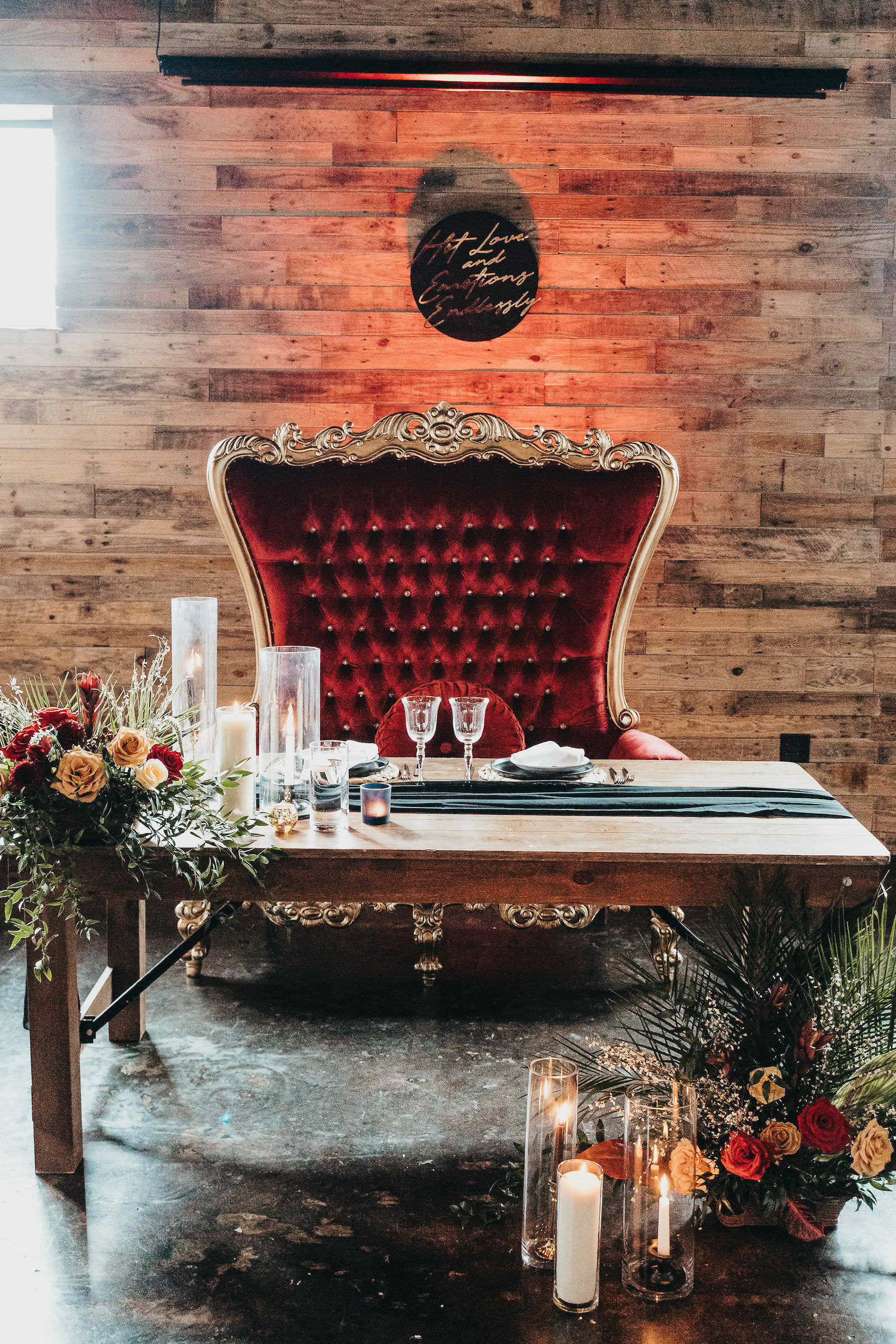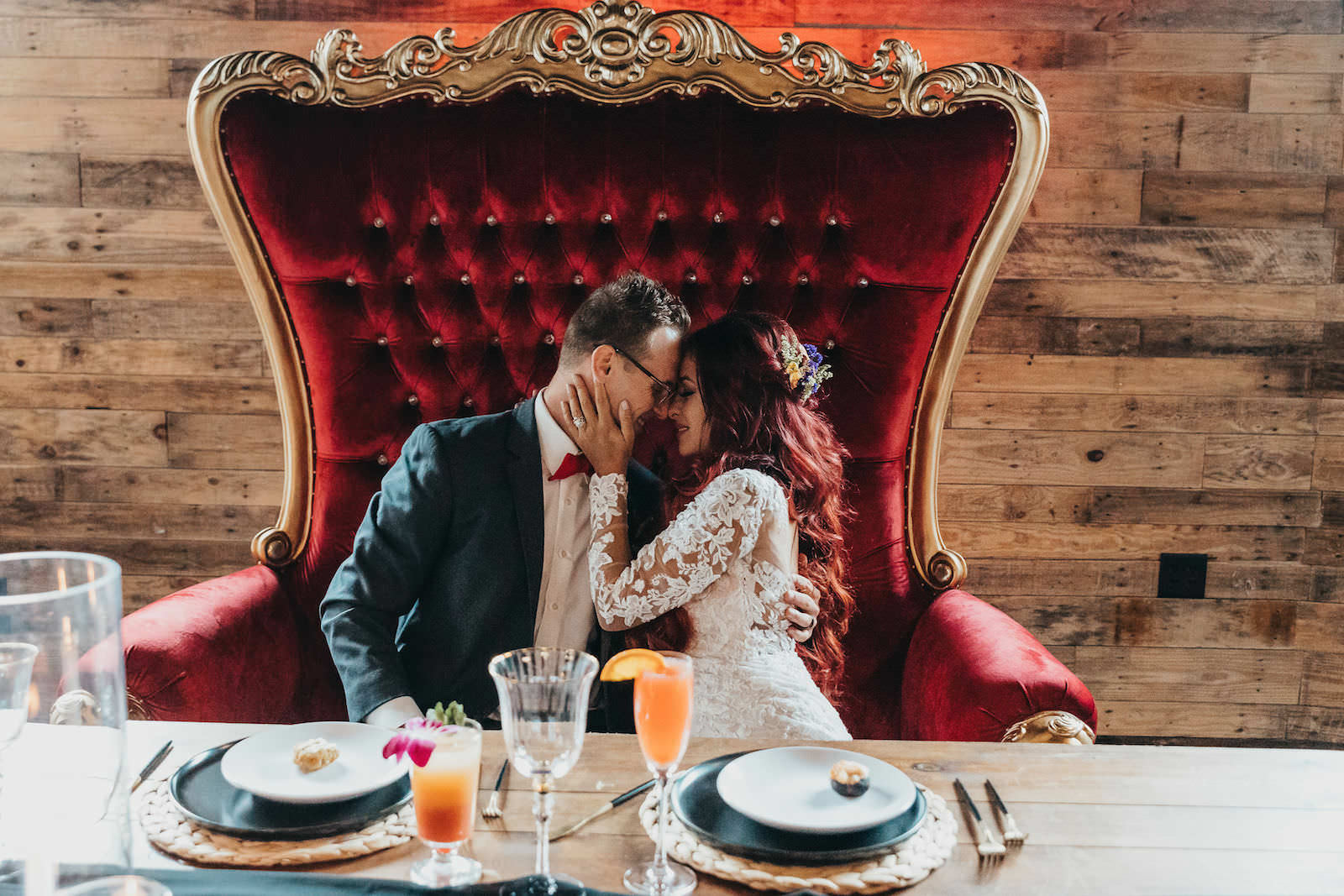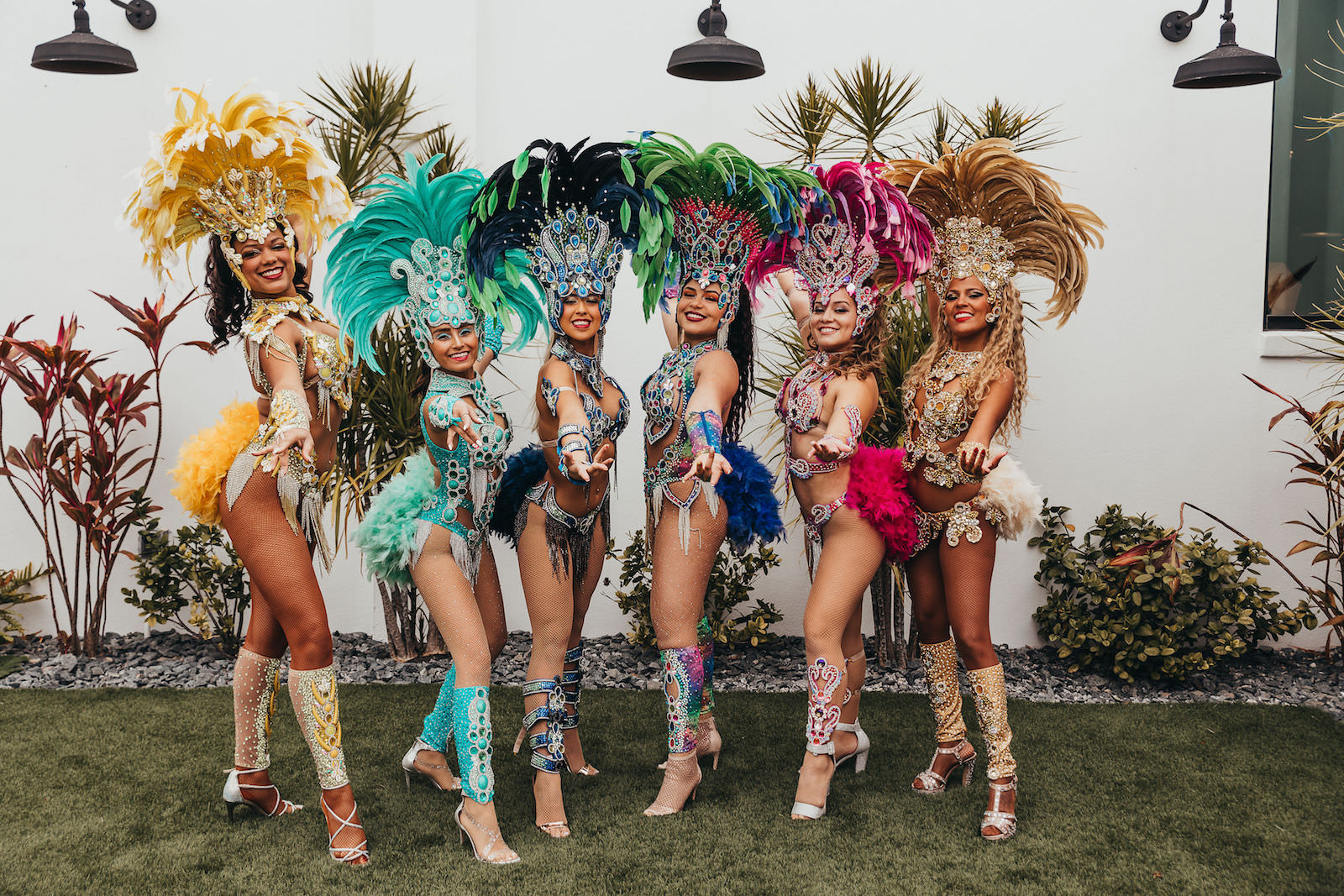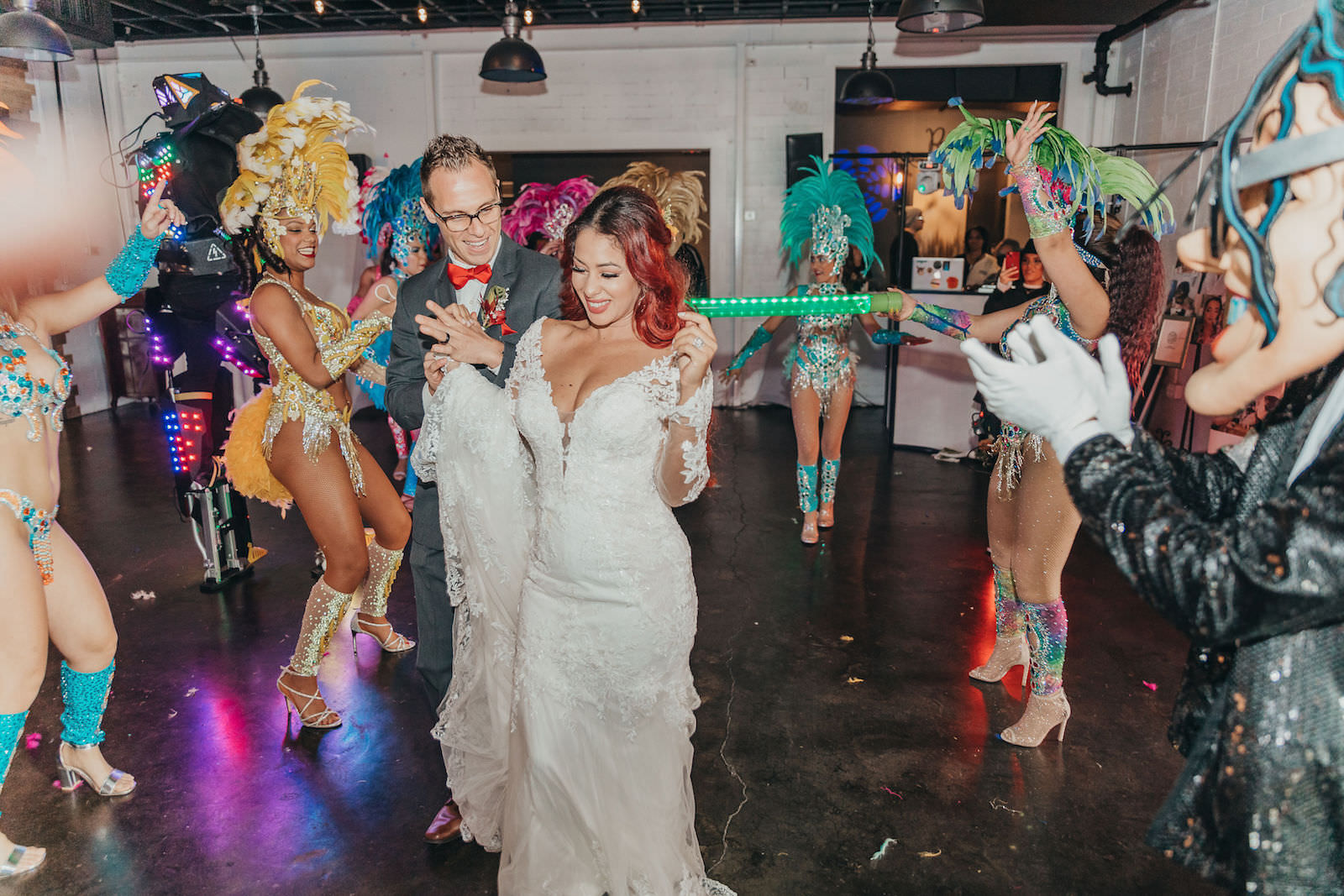 What is the estimated cost of this wedding based on 150 guests?
Venue Rental: $4,800 | Full Planning: $3,500 | Invitations and Acrylic Signs: $1,500 | Hair and Makeup: $1,290 | Flowers: $3,195 | Catering: $8,150-$9,895 | Bridal Attire: $3,026 | Groom's Attire: $230 | DJ: $1,349 | Backdrop: $125 | Photographer: $1,700- $2,800 | Videographer: $1,600-$2,100 | Photobooth: $800-$1,300 | Transportation: $900 | Hora Loca: $500- $2,500 | Desserts and Cake: $650 | Harpist: $850 | Bar Services: $4,800-$5,200 | Rentals: $3,661 | Marquee Letters: $365