This post is sponsored post by Bach Boats
Are you looking to experience the true Florida lifestyle for your bachelorette party, VIP style? Does going to a private island in the Gulf of Mexico on a two-story boat complete with a waterslide sound like the perfect fling before the ring party you have been dreaming of? Look no further than Bach Boats, a private party boat rental offering memorable bachelorette and bachelor parties in Tampa Bay.
Bach Boats serves the west coast of Florida, including Clearwater Beach, named Best Beach in America two years in a row. The #1 TripAdvisor-rated company boasts seven boats in its fleet, allowing your bride tribe to choose from three roomy deck boats or four two-story pontoon boats that feature queen-sized tanning lounges and water slides. All boats are new, clean, comfortable, and spacious, and can even include a female Captain.
Your rental is completely private and thoughtfully designed to offer a party on the sea in a safe environment while being shown the beautiful Gulf Coast by your professional Captain. Bach Boats encourages guests to bring props and fun floats to add to the experience and even allows parties to hire a photographer for that perfect Insta-worthy photo. Pick a theme like "Let's get Nauti" or "Last Sail before the Veil," and get matching beachwear to get everyone in the party mood.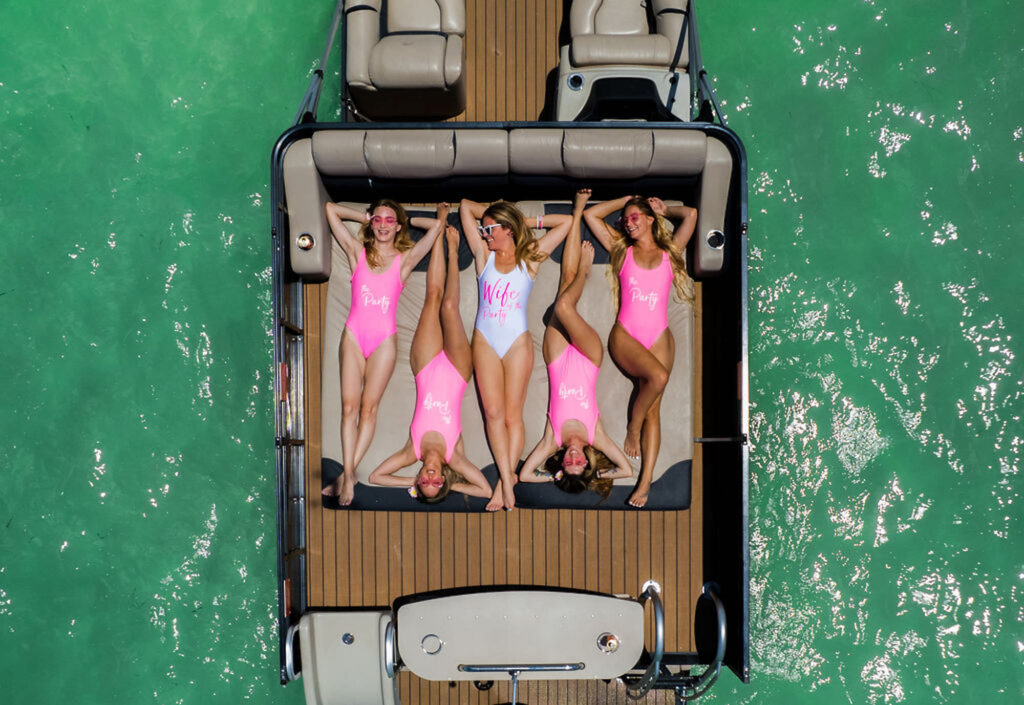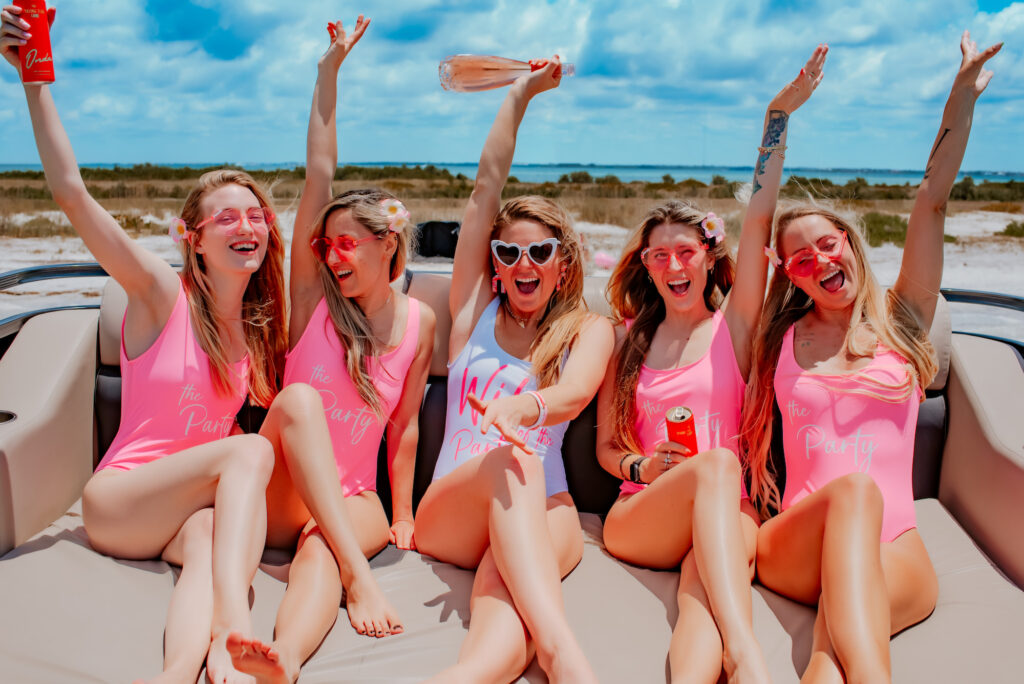 A typical Bach Boat experience includes a four to six-hour cruise to pristine Florida state park islands and sandbars. They've selected the best natural islands that are only reachable by boat and have some of the clearest waters, amazing wildlife, and the best shelling in the world. If you want to island hop to experience multiple locations, the boat and captain are at your service.
Once you've reached your destination, you can sunbathe, have a dance party, or take a ride down the waterslide to float in the warm Gulf of Mexico waters while sipping your favorite hard seltzer. Pack an island picnic or extend your trip to stop at a waterfront restaurant/bar for lunch.
The boats can accommodate up to 10 guests each, or if you have a larger party, up to 50, reserve a fleet and cruise together to go dolphin-watching, island hopping, swimming, snorkeling, shelling, or anchor up at the sand bar to use the slides.
Rentals range from $600 to $1,100 per boat, with a 4-hour minimum.
---
---