Advice is an important aspect of our publication so that you can make educated wedding planning decisions. One tip that we tell all of our couples, no matter their budget or guest count, is to hire a wedding planner.
When it comes to the type of wedding planner you should hire, you have multiple levels of service to choose from.
"There are so many differences between day-of coordination and full-service coordination, so it is important to understand what is most important to you. Do you enjoy planning and organizing, especially in regard to email correspondence and vendor research? Do you have enough time in your personal work schedule to allocate a decent amount of time to wedding planning, especially in the first two to four months after selecting your venue? Do you like designing and understanding your vision? Do you want to be involved in less of the planning and coordinating and more of just decision making with less stress? These are just a few questions to start with!" Lauren Gertz, owner and lead planner, of MDP Events shared.
"Full-service wedding planning is a relationship, whereas day-of coordination is a date. Both exist to fulfill certain roles based on the needs of the couple. Most luxury weddings or those with several moving parts will require a full-service planner as they are largely involved from the outset, planning months (or years) in advance by helping to acquire the venue, vendors, space, and decor. Day-of coordination is simply to make sure everything runs smoothly the day of. The best way to proceed is to decide which is best for you and what is in the budget." -Brandon Wheeler, owner, of Gulf Beach Weddings added.
To learn which type of planner best suits your needs, we asked our preferred Marry Me Tampa Bay wedding planners for insight on the differences between a day-of and full-service wedding planner.
Kelci Leigh Events | The Gadabout Captures
---
The Role of a Day-of Coordinator
"Maybe wedding planning and organization is your jam, and you love doing it. If that is the case, this is where just a day-coordinator will suffice. You get to do all the planning on your own from start to finish. It completely falls on you, and you are responsible for the vendors you book and the design. The coordinator will come in and just tie together all of the loose ends so you can enjoy your wedding day! We confirm your vendors, do your timeline, run your rehearsal, and are there from start to finish on the wedding day to make sure everything is running smoothly and just how you planned it!" -Delaney Driver, Owner, Wilder Mind Events
"With day-of coordination, we don't come in until the final 30 days. At this point, all contracts are signed, payments have been made, design has been decided, and all the vendors and logistics have been locked in. We are there on the day to make sure the timeline flows smoothly, all decor is set up correctly, and all vendors have a single point of contact, so you and all family members can enjoy your day! Day-of coordination allows us to handle anything that comes up on your day and all wedding day logistics, but all additional logistics are handled beforehand." -Danyle Longenecker, Lead Wedding Planner, Elegant Affairs by Design
"Wedding planners typically have a few different service levels, depending on the needs of the client and the specifics of the wedding. You should hire a day-of coordinator, but it's important to understand that day-of coordination, or event management as well call it, has a number of limitations. A day-of coordination or event management package is a service level that is focused on the weeks leading up to and on the wedding day only. The wedding planner will only execute the wedding that the couple has planned. The planner does not get involved in the planning of the wedding prior to that time, so if you are someone that is comfortable with the planning process, but would like to hand things off to a professional to tie up loose ends and be the 'go to' in the days leading up to and on the wedding day, then day-of coordination or event management is perfect for you." -Staci Mandikas, Owner, UNIQUE Weddings + Events
"Day-of coordination is meant to help with the actual day of only. That being said, some planners, especially us at MDP Events, offer month-of coordination and will answer any email questions or give vendor recommendations along the way. We assist with putting together the timeline, floorplan, seating design, vendor details, and vendor contact information for your stress-free big day! We start working together four months out and also do a venue site visit to make sure everything is all set for your celebration. Your DOC is there to manage all of your vendors so everyone understands where they are going, what they are setting up, and how the timing of the day will run. They are there to make sure you don't have to worry about anything, and you can just get ready, enjoy pictures, and take every moment in without any stress. Instead of having family and friends set up all of your personal details, hire day-of or full-service planning so everyone at your wedding can celebrate you and not have to worry about the details. However, all coordination options are different, and there are lots of options in between that you can determine are best for you." -Lauren Gertz, Owner & Lead Planner, MDP Events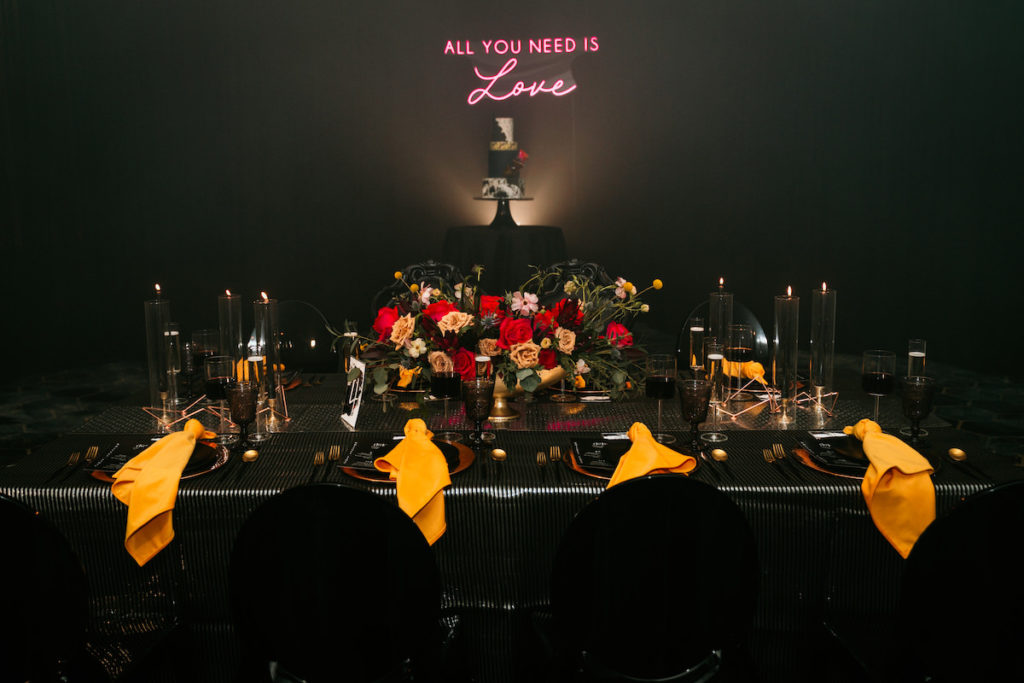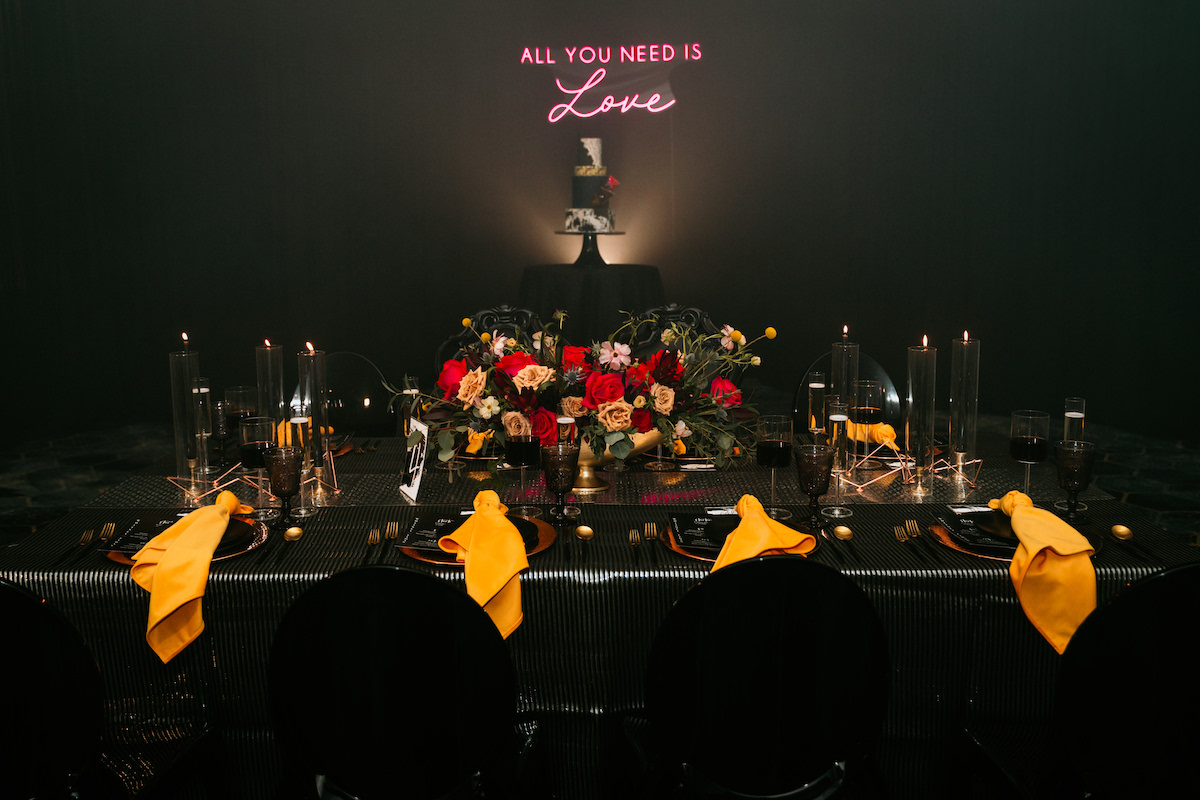 Organic Meets Modern Opposites Attract Wedding Inspiration | UNIQUE Weddings + Events | Mars & The Moon Films
---
The Role of a Full-Service Wedding Planner
"A full-service wedding planner takes care of the wedding from beginning to end. This includes creating a wedding concept and design, recommending vendors and venues, scheduling meetings with vendors, as well as booking vendors, managing the budget, assisting with hotel bookings for guests, booking and assisting with rehearsal dinner, running the rehearsal, and handling the day-of coordination, and many more things. A day-of coordinator coordinates the details and logistics of the wedding day and ensures that everything comes together exactly as planned. They are the point of contact for vendors, they will create a timeline and a layout and oversee the day-of timeline. Usually, a day-of coordinator starts to work with a couple around six weeks before the wedding." -Kelci Zicconi, Owner, Kelci Leigh Events
"If you have a busy personal or professional schedule, then full-service wedding planning is a great option for you. There are much fewer limitations within this level of service, as the planner takes on the full responsibility of all of the planning of the wedding. It can take an additional 10-20 hours a week to plan a wedding, so a couple must ask themselves, do they have the time to take on the time equivalent of a part-time job? And, being available during business hours will also need to be required as multiple emails, phone calls, and meetings will need to take place during the week, during the typical 9-5 hours. Wedding vendors are very busy on the weekends doing events, so they will do most of their 'office work' and meetings during the week, and most of them have very limited availability during the weeknights, as they have families themselves." -Staci Mandikas, Owner, UNIQUE Weddings + Events
"For full-service planning, we take a lot of the logistical stresses out of the planning process for our couples (i.e.: emailing vendors, budget management, design help, etc.) while still letting them be involved in areas they want to be involved in. We know everyone is busy! Full-service planning allows us to handle the stresses that come with wedding planning while our couples still experience the fun parts!" -Danyle Longenecker, Lead Wedding Planner, Elegant Affairs by Design
"When you are starting to plan your wedding, it can be hard to know the difference between what wedding planning services you should choose. Full-service wedding planners are going to help you from start to finish. Full-service is for you if you are unorganized, have a super busy work schedule, or just want an easy wedding planning experience. You basically get to have the fun in wedding planning since our job is to track everyone down and handle most of the communication for you. We love working with our full-service clients because we work so closely with you and your fiance' for a year to two years out. We are your soundboard for all the things, and we really speed up the decision-making process since you get our advice every step of the way. For example, we are able to help select vendors for you based on our experience and knowing their personalities well. That way we can match you with people that are totally your vibe! We also love full-service wedding planning because we are able to bounce ideas off of you and present ideas that you may have never thought about doing!" -Delaney Driver, Owner, Wilder Mind Events
"If you don't get much enjoyment out of the outreach, planning, organizing, and also don't have much time in your own personal and work schedule, full-service may be for you if it is in your budget! It is important to know that although it is full-service, and we provide complete management, you still have the final answer and vision behind your own wedding day. Full-service manages all of your vendor recommendations and outreach, all correspondence to inquire and edit proposals, your design from florals and rentals to invitations and day of details, all of your guest transportation and accommodations, your welcome bags and budget spreadsheet, and of course your wedding day from start to finish as well as everything in between!" -Lauren Gertz, Owner & Lead Planner, MDP Events
---
---
Which is Right For Me?
"If you want to be involved but are very hands-off, I would go the full-service route and trust the wedding pro you hired! Once you have designed and finalized your wedding concept, they will keep you in the loop, on track, and organized. Have faith in your planner! This is why you hired them! If you have the time, understand your vision, and are very organized in your planning process but want to be hands-free the day of your event, I would go for the day-of coordinator!" -Kelci Zicconi, Owner, Kelci Leigh Events
"It's important to evaluate what is important to you, how involved you want to be in the process, and what your budget will allow for. Regardless of the choice, it is crucial to have a planner at some point in the process!" -Danyle Longenecker, Lead Wedding Planner, Elegant Affairs by Design
"When it comes to which planning service is right for you, consider your wedding location. If you're planning a destination wedding or a location that you're unfamiliar with, having someone on-site throughout the whole process will be priceless! They can attend all meetings for you in person and either have you on FaceTime or set up a follow-up call to go over all of the details. Being in Florida, we have a lot of couples that come from out-of-state, and we've become great with working with remote clients!" -El Swanson, Coordinator, Coastal Coordinating
"Another option is a mid-level service, such as design or partial planning. It's a good option for couples who have a somewhat flexible schedule, are comfortable with the planning process, but still want the experience and expertise of a wedding planner involved. Not all wedding planners offer this, so it's important to gather initial package and pricing information from any wedding planner that you are considering, so you understand the different levels of service that they provide." -Staci Mandikas, Owner, UNIQUE Weddings + Events