Getting engaged is one of the most exciting times in your life. Though, with the celebration comes big responsibility. Your wedding day is a milestone and one of the most memorable days of your life.
The first set of decisions you make over the next few weeks will set the tone of your wedding: budget, venue, date, etc., so we asked our Marry Me Tampa Bay preferred wedding pros to share their expertise on the 9 Things to Do After You Get Engaged.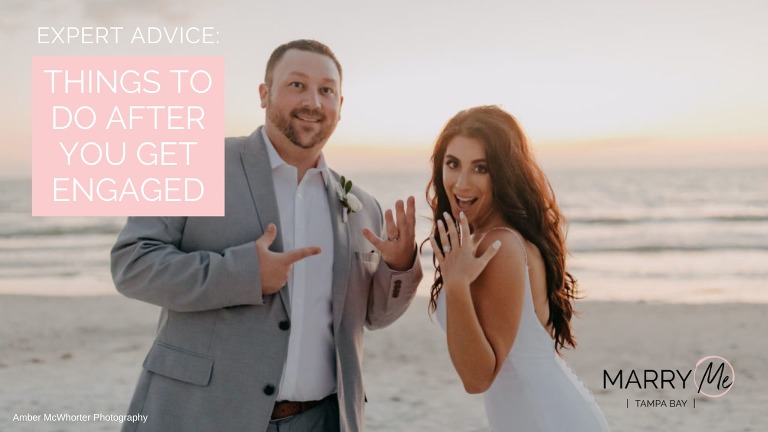 1. Enjoy the Excitement
"Enjoy the moment before you start a planning frenzy. So many couples get lost in over-planning and obsessing about the wedding that they forget to truly enjoy the engagement and the excitement. Just remember to take a little break to soak it all in and celebrate that you found the love of your life!" -Christina Barrett, owner of Luxe Light Photography
"Kick-off your engagement and start your wedding planning with its own celebration and throw an engagement party. That can mean anything from an elaborate party to just inviting friends and family to get together at a bar for cocktails. If family members haven't met before, this is a great opportunity to introduce people." -Karen Cerboni, owner of EventFull Weddings
"The first thing couples should do after they are engaged is to look for a premarital counselor. I can't stress the importance of having those harder conversations at the beginning enough! The engagement is such an exciting time, but I want each bride that we come in contact with to have a long and successful marriage! Take the time to nourish your relationship in the midst of wedding planning chaos!" -Lela Haas, owner of Truly Forever Bridal
2. Envision What You Want Your Day to be Like
"After you have had a chance to enjoy being engaged and have told your family and friends, start discussing what each of you want when it comes to your wedding day. Discuss what you each envision for your wedding and what is most important to you both. Being on the same page will help the planning process go much smoother." – Amber McWhorter, owner of Amber McWhorter Photography 
"Dating is getting to know each other, but we'd bet that you never talked about the size, style, or budget of hosting a wedding. Once the two of you are on the same page, which may take more than one conversation and a little compromise, have some conversations with your parents about their thoughts. Then come up with a rough budget, ideas about the date or season for the wedding, and how big of a wedding you might want. This is important to know when you start looking for wedding venues." -Tammy Waterman, owner of Special Moments Event Planning
"In the new age of social media and Pinterest boards weddings have taken a life of their own. Before making a single decision on venues and guest lists make sure you both agree on what you envision your day to look like. Ask yourself questions like, 'Do you want a large wedding?' 'Do you want an outdoor wedding?' 'Do you want a springtime beach wedding or a fall, garden wedding?' All of these questions are important to ask yourself in order to ensure that you both agree of what you would like your day to look like, and then you are both on the same page at the very beginning of the planning process." -Jessie Soplinksi, wedding planner with Breezin' Weddings
"Being engaged is such an exciting time but you will quickly find out that your family members and friends have strong opinions about what they think you should do at your wedding. After you celebrate your engagement sit down together and list out what your dream wedding looks like. You don't have to have every single detail planned out but you should go ahead and get some of those main details decided: budget, # of guests, style, etc. I hear so many couples say, 'Well we really wanted this but our family wants us to do this other thing.' Remember, this is your wedding day! Keep your wants in mind at all times!" -Abi Littles, owner of Weddings by Abi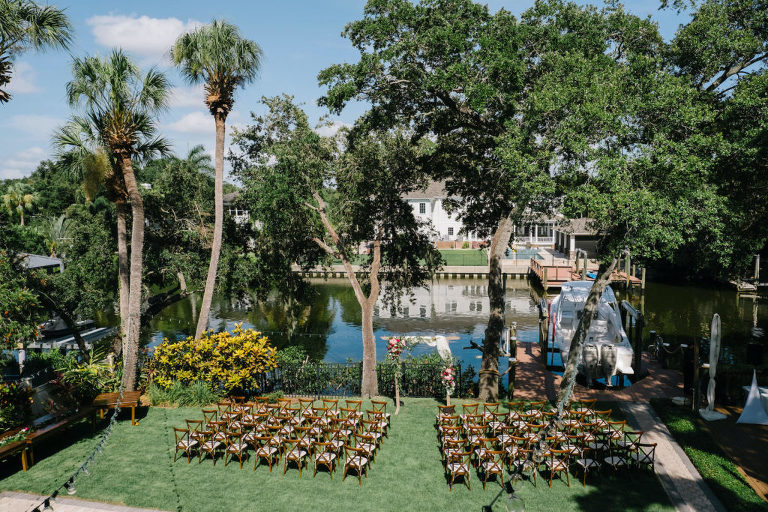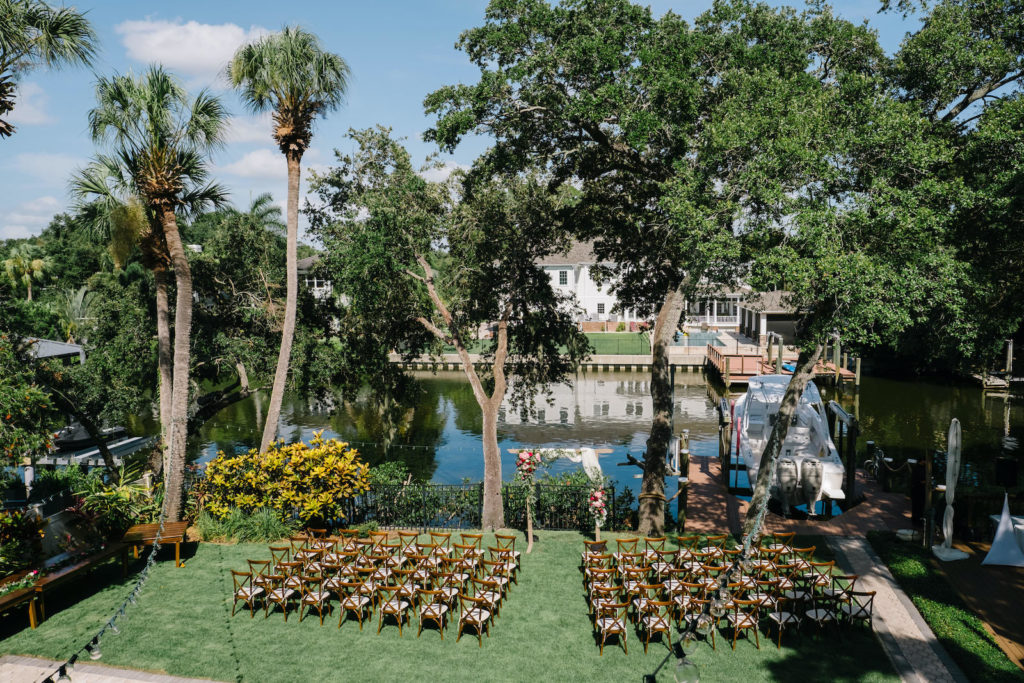 3. Determine the Decision Makers
"Think about your fiancé. Are they the type who wants to be involved in every decision or do they care primarily about a few key points and are happy to leave the other details to you? This doesn't mean they aren't excited about the wedding and getting married. You will both enjoy the process a lot more if you have an understanding of what details they are interested in and what they trust you to decide." -Karen Cerboni, owner of EventFull Weddings
4. Set a Budget
"Have the uncomfortable, raw, and real budget talk.  The last thing you want to do is start your marriage off in debt and in financial stress.  Figure out how much money you have to spend, and set some real expectations within that budget. Do not attempt to have the wedding you can't afford!  This will only decrease the enjoyment of planning your wedding and set yourself up for disappointment. Remember, a wedding is just a start to a lifelong together. Start it on the right foot." -Leigh Wilson-Arwood, Red Mesa Events  
"One of the most important things to do, once you get engaged, is to have that awkward conversation with both sets of parents to determine if they will contribute to the wedding and if so, what they are willing to contribute. It could be financial assistance, helping with a specific vendor, or with a specific project; you need to be open to their assistance. Your parents have been looking forward to this day (much longer than you), so be open to hearing their thoughts. At the end of the day, it's your wedding and it should reflect you, but it's also a celebration for two families coming together. Before you spend a single penny on your wedding, you should have a mutually accepted budget breakdown. Not just a large number, but a breakdown of all of the expenses of your wedding with budgeted dollar amounts next to them. Your budget breakdown is your "Wedding GPS." You wouldn't get in the car and just start driving but rather, you would have a destination and route to get there. This is how you should think of your budget breakdown. Your overall wedding budget is your destination and your budget breakdown is your route to get there." -Staci Mandikas, owner of UNIQUE Weddings + Events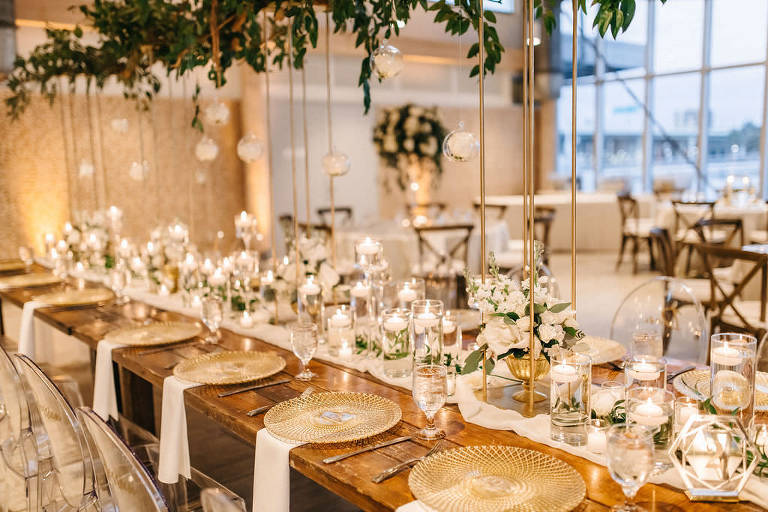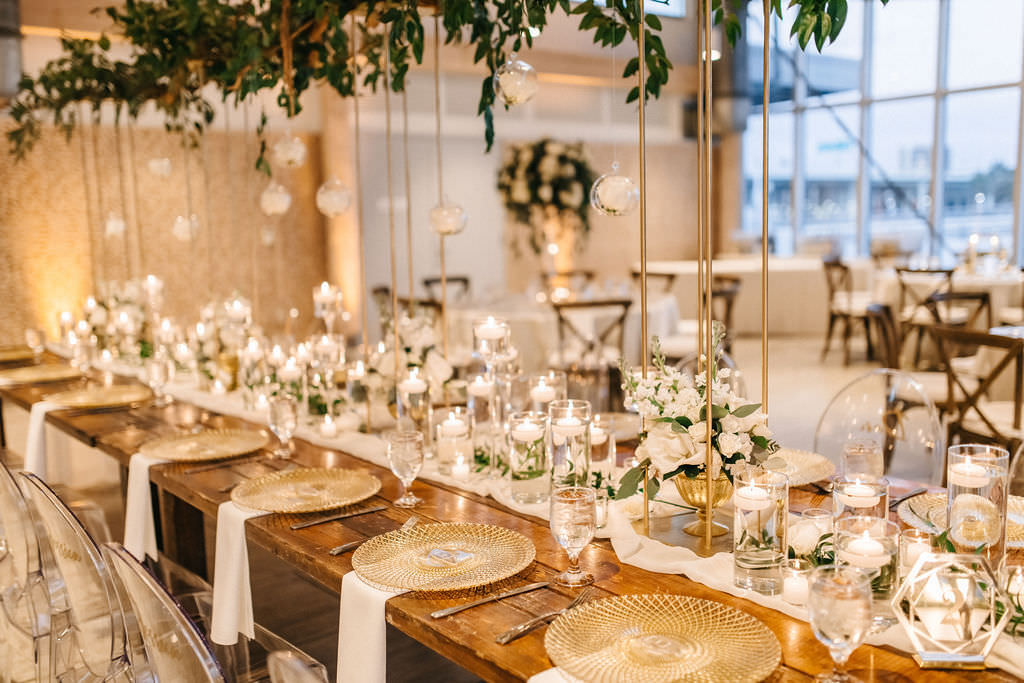 5. Choose a Date
"Consider the time of year you would like to get married. Certain dates are extremely desired, especially in Florida. It is not rare for popular venues to book over a year in advance!  If you are on a budget, there may be less expensive dates available to you if you can be flexible on your date." -Ashley Moody, The Secret Garden at Paradise Spring 
"Pick a date, and have a backup. The reason for having a date is so important is to confirm availability. You may go back and forth with a certain vendor for weeks, only to find out they are already booked for your date. There are a ton of great venues, vendors, and professionals in the industry, however, you cannot reserve your favorites without confirming availability of a date on the front end." -Brandon Wheeler, owner of Gulf Beach Weddings
6. Narrow Down Venue Styles
"Take some time to celebrate, let your friends and family know, and soak it in because it's such an exciting time. Then, start planning, but really take some time with your fiancé and cast a vision for the type of wedding, feel, style, and time of year you want to get married. Here in Tampa Bay, there are so many styles of venues from beachfront to rustic barn, to downtown. It will save you a ton of time when you start the venue search if you can have a vision for what you want your wedding to be." -Carrie Wildes, owner of Carrie Wildes Photography
"Drink Champagne! Book your venue!" -Karin Bearnarth, Director of Sales and Events Mision lago Estate
7. Hire Professionals
"For the love of sweet baby Jesus, hire a planner and hire a planner you vibe with and lean on them for vendor recommendations.  You can save a ton of money by getting solid recommendations from professionals in the field.  There's a lot of amazing vendors in our industry, but there are also a lot of not-so-amazing vendors that may flake or overcharge you.  Many venues are requiring planners now because they are so worth it.  If you think you don't need a planner, you absolutely do." -Leigh Wilson-Arwood, Red Mesa Events  
"Many couples turn to a wedding consultant to help them every step of the way in the planning process. However, with technology today many couples are capable of planning a beautiful wedding by themselves, but who will be there to ensure it's executed properly? Do not rely your thousands of dollars and months of planning in the hands of a bridesmaid who planned events for her sorority in college or your Aunt Sally who loves throwing dinner parties and is self-proclaimed 'crafty.' Give yourself the peace of mind that not only will your wedding run smoothly, and you are able to relax and enjoy your day because your day of coordinator/wedding planner will also put out the fires that will occur without you ever even knowing!" -Jessie Soplinski, wedding planner with Breezin' Weddings
"It's okay to initially feel overwhelmed. It's not your job to know everything or even anything about wedding planning. Sit with your planner and go over lots of questions you have about the process. It's our job as the planner to take off the stress, make the client feel at ease and set all the expectations and know the answers to their questions." – Laurie Lupcho, owner of Core Concepts shared.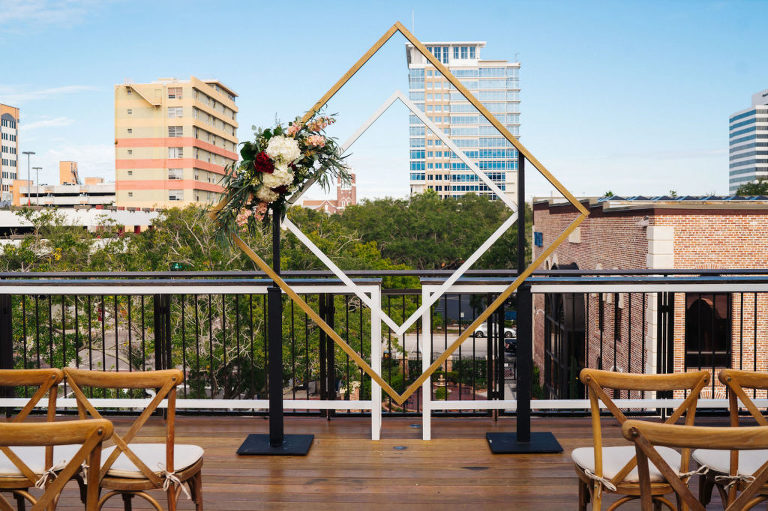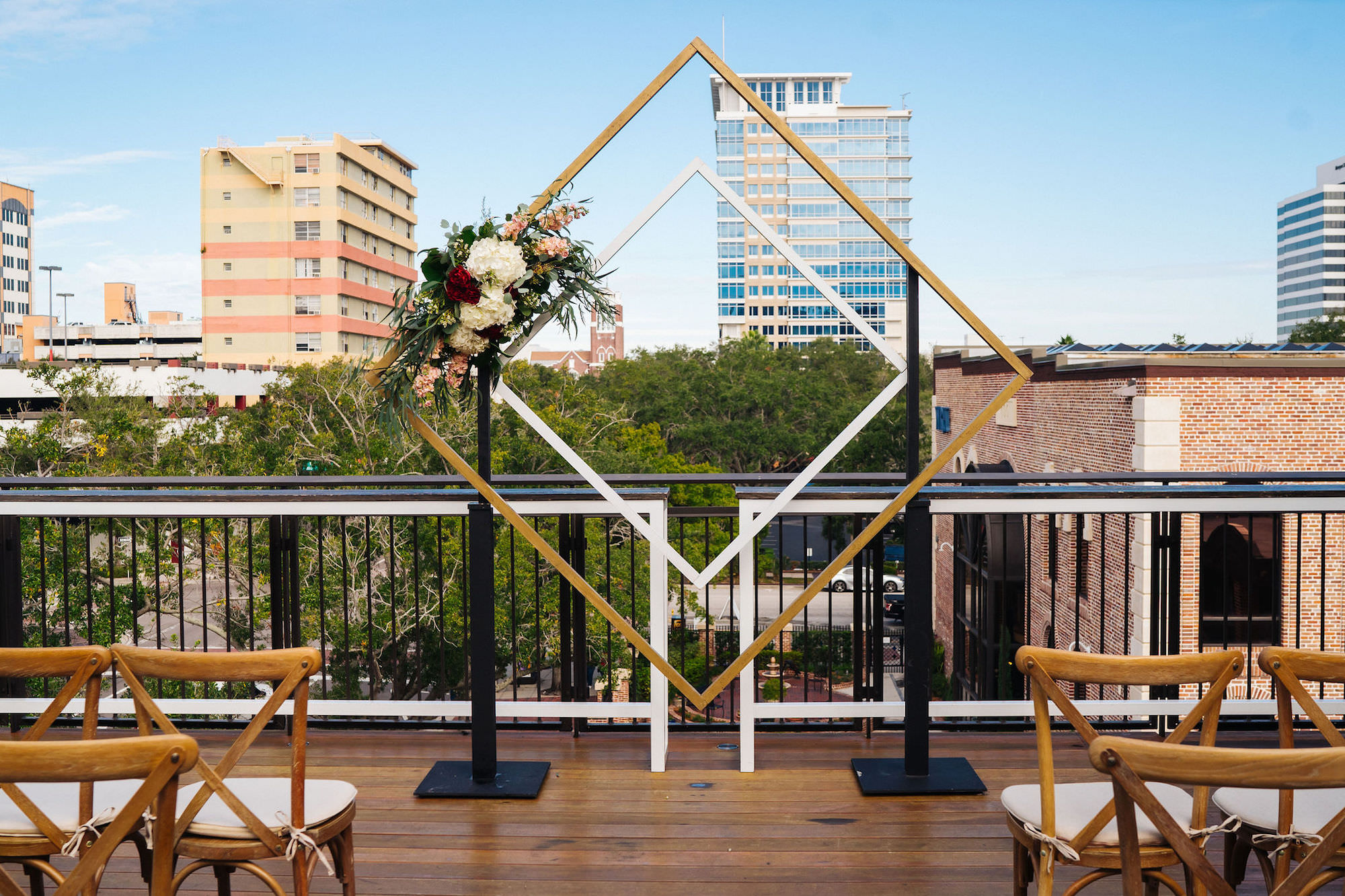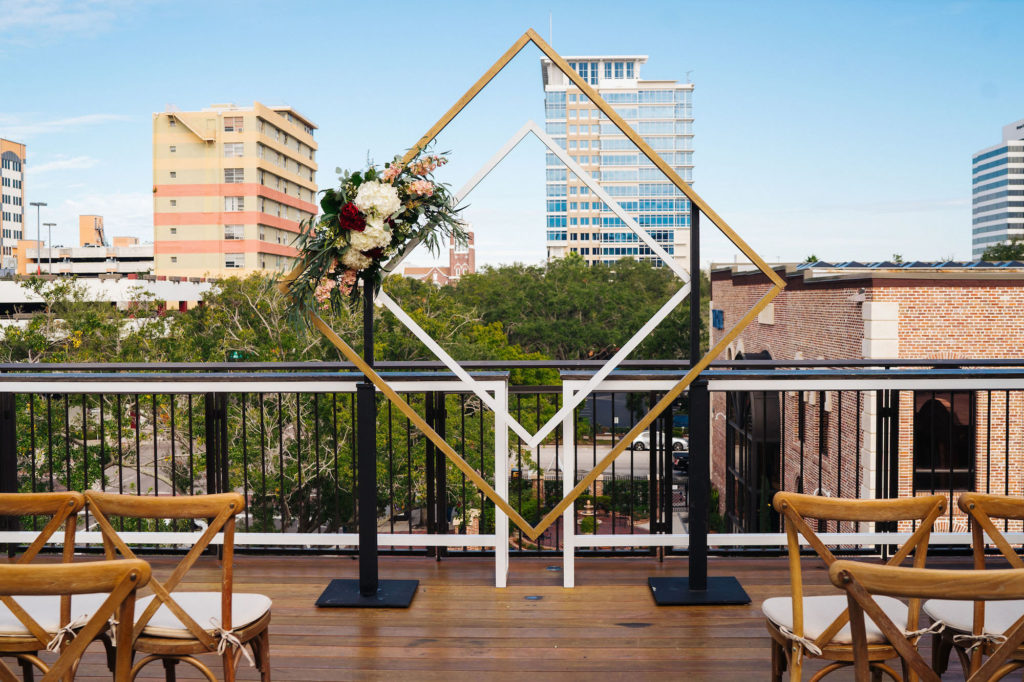 8. Think About Your Guest List
"Start working on the guest list with parents and collecting addresses so you can determine the number of anticipated guests, which helps with the venue selection process. There's nothing worse than booking a venue that is not large enough for the number of guests or is too large for the number of anticipated guests." -Tammy Waterman, owner of Special Moments Event Planning
"In these times we are in build your guest list and look at the demographics. Do you have grandparents and older guests who may be comfortable in an outdoor setting? Do you have a lot of guests from out-of-town where you may have to plan your wedding to be further away in time when there will be a COVID vaccine for the general population? Is everyone in-town? Do you want to keep it intimate? With the day and age we live in now there are many new considerations to think about but you can still have the wedding of your dreams and have all your favorite people there." -Carrie Wildes, owner of Carrie Wildes Photography
9. Buy Wedding Insurance
"If you haven't done it already, be sure to insure your engagement ring. It's easy to get swept up with the Pinterest pins, glasses of champagne and constant eye googling of your new sparkle, but to bring you back to reality…you need to make sure that your paperwork is in line." -Staci Mandikas, owner of UNIQUE Weddings + Events
"Purchase wedding insurance to protect your investment from a number of perils. October and November are popular wedding months in Florida but they still fall within hurricane season." -Karen Cerboni, owner of EventFull Weddings