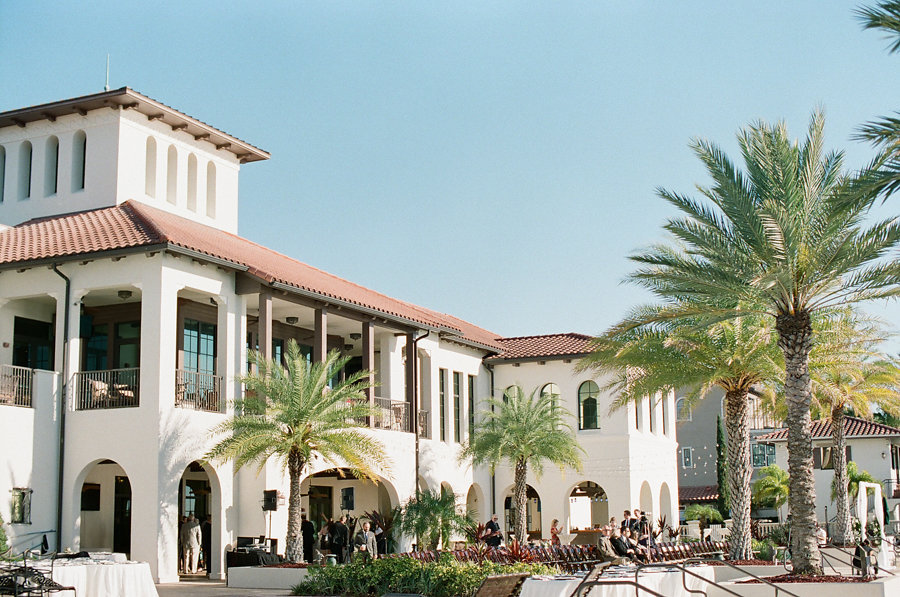 "The light color of the building with the dark accents, was reminiscent of their soft color scheme and dark wood touches."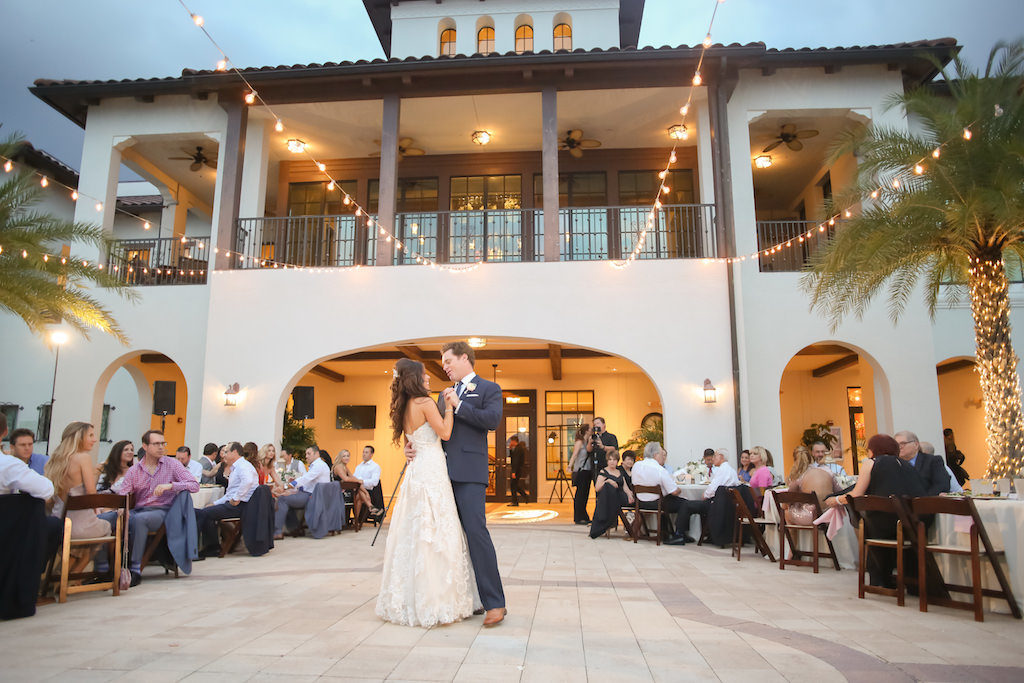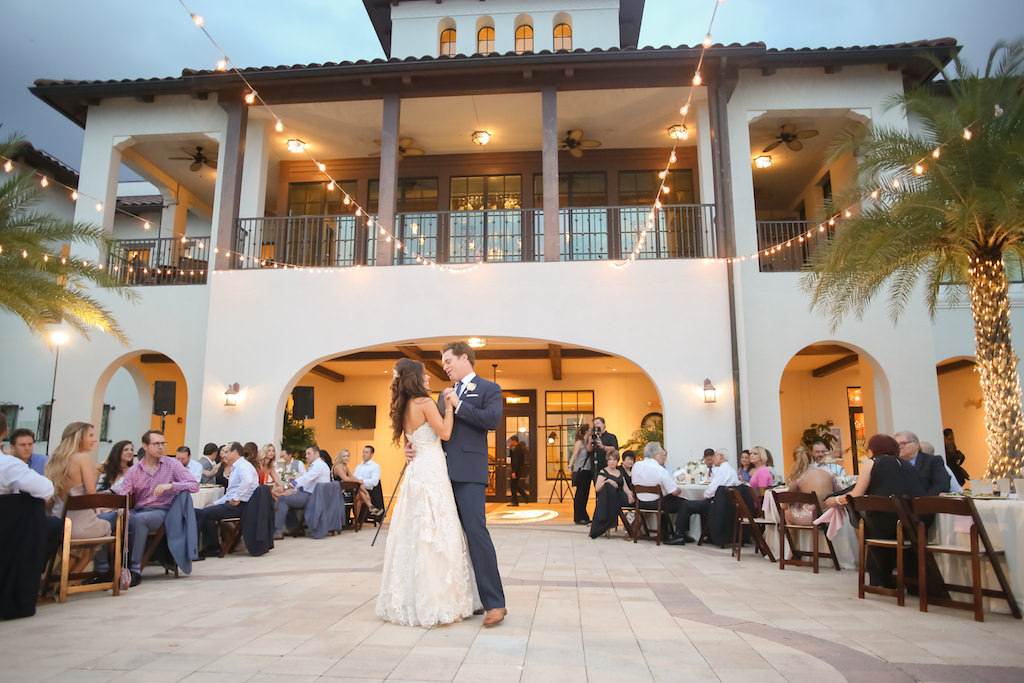 "We actually live in the Westshore Yacht Club, so to us, it was not just a venue, it is our home.  We spend most our weekends by the pool, watching sunsets over the marina, having dinner and drinks at the club and practicing yoga at the gym.  Ever since we met, I could picture myself walking down the aisle of the pool deck overlooking the yachts in the marina and seeing my husband looking back at me. We hold so many valuable memories here. We wanted to share this with our closest friends and family."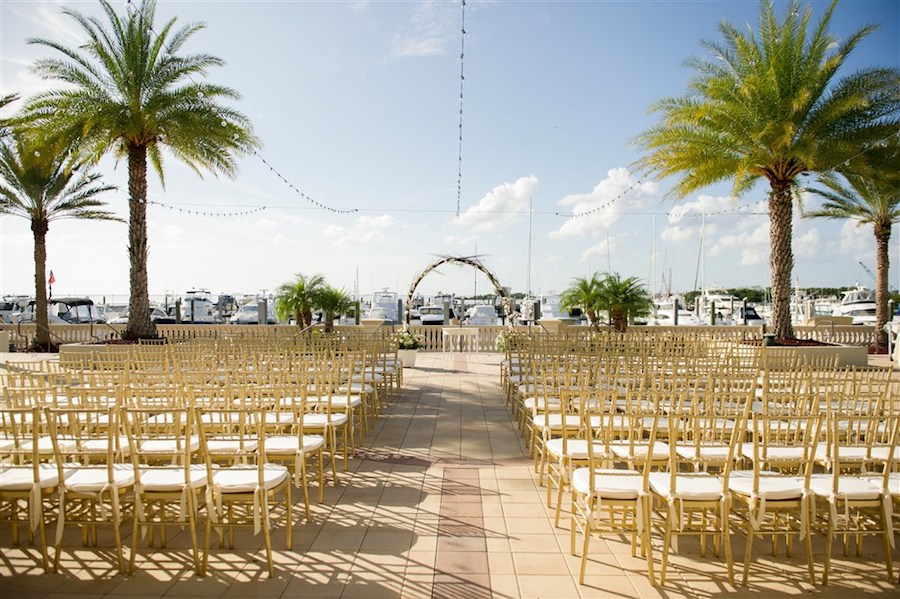 "The Westshore Yacht Club was a perfect and gorgeous setting. We intentionally timed the ceremony so our guests at the cocktail hour were treated to a fabulous sunset. An added bonus were the dolphins passing by and the luxury yachts in the background."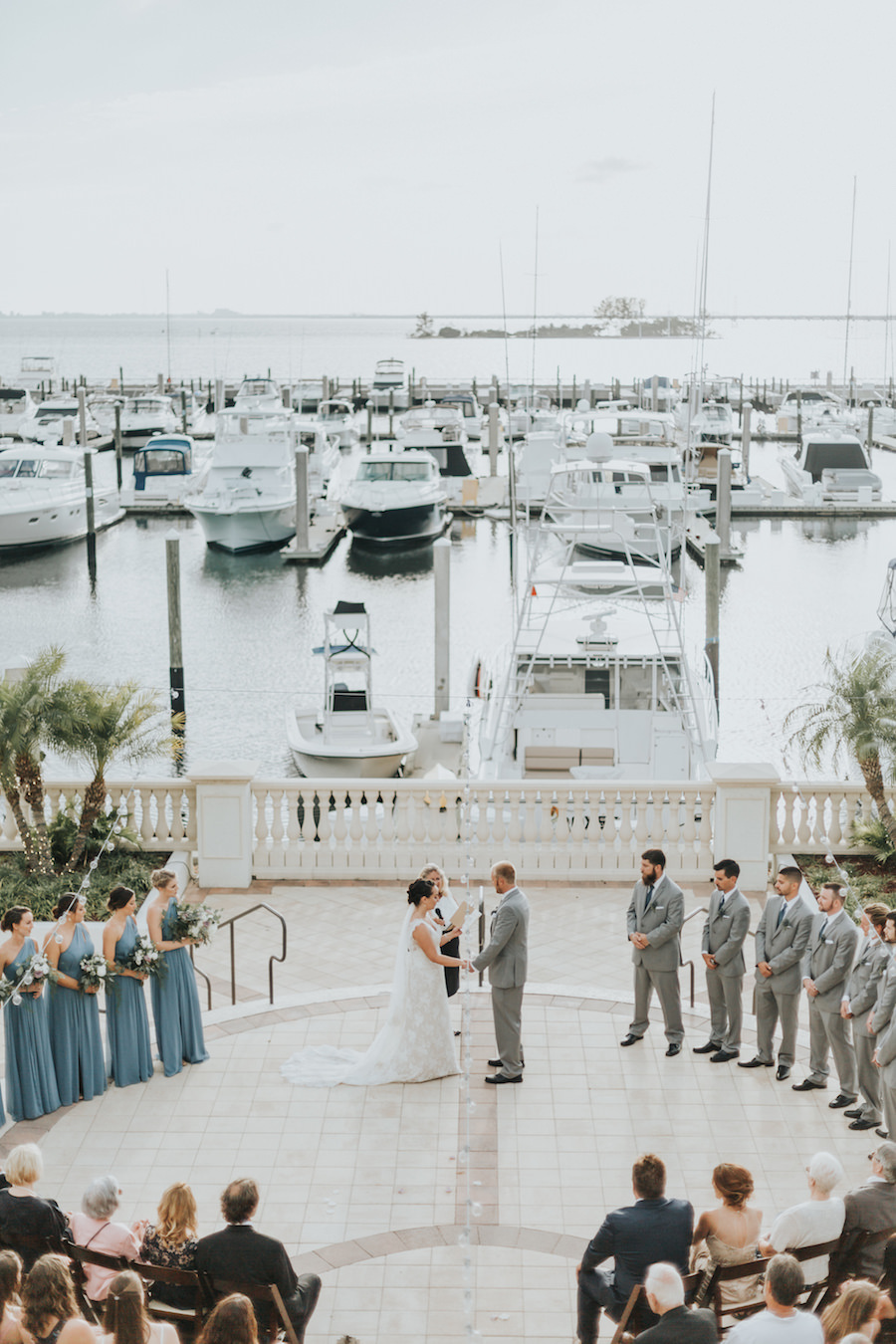 "We wanted a venue that was intimate and beautiful on it's own, without a lot of décor. Most importantly, it was key for Justin and I to stay within our determined budget. The beautiful marina and sunset views, along with easy planning process, led us to Westshore Yacht Club, and we couldn't have been happier! In addition to the beautiful venue, the package that the Westshore Yacht Club offered included an incredible day of coordinator, Amy Winkleman. She kept us on track with planning and made sure everything ran smoothly on the big day. Our package also included delicious catering both throughout the day as we were getting ready, and for our guests at the reception. Our venue gave us a less stressful planning process and a beautiful ceremony and reception, all within our budget."
Send me pricing and availability for Westshore Yacht Club.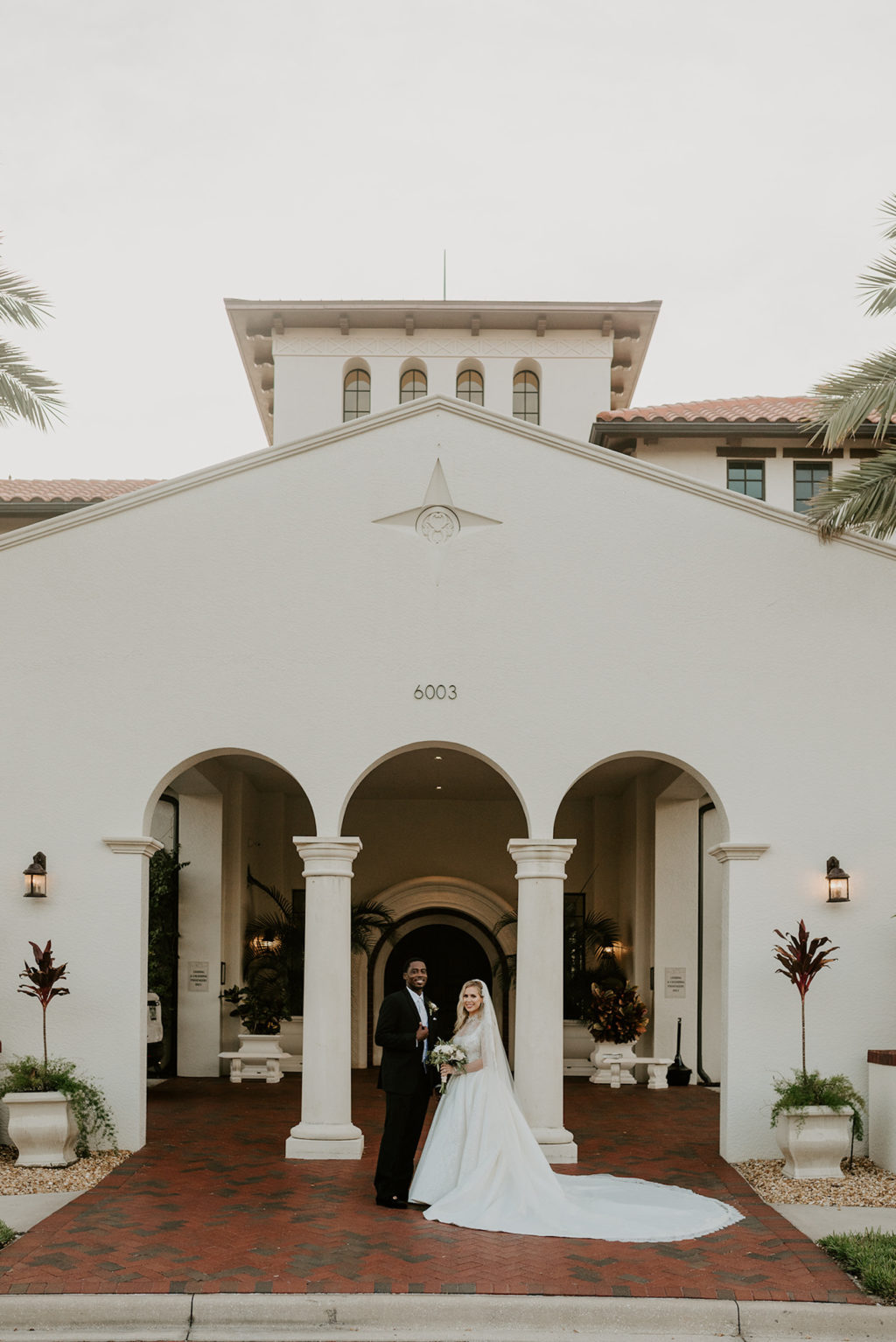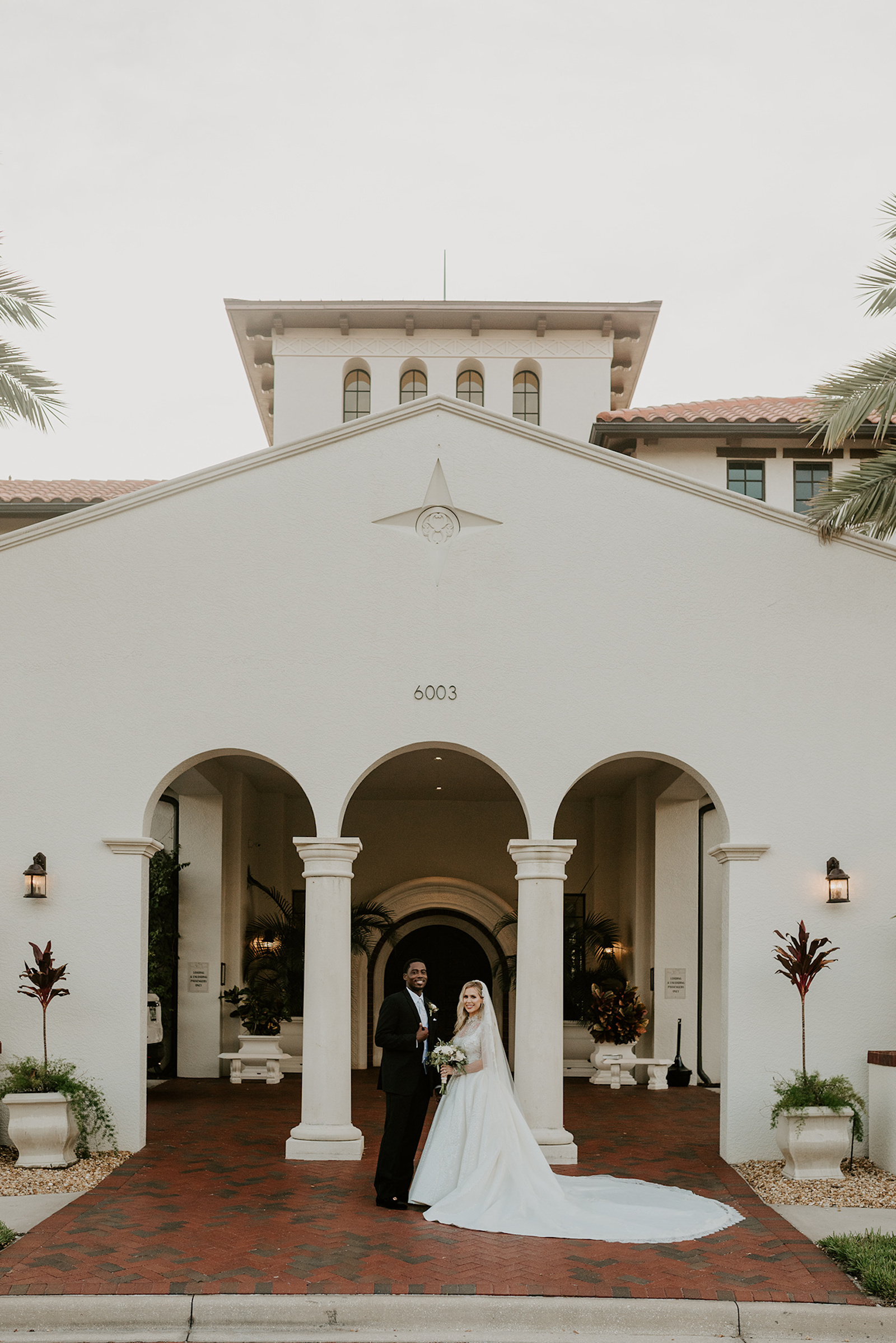 We chose the Westshore Yacht Club as our venue because I did not want a beach wedding, but rather an elegant and discreet location to tie the knot, and it was perfect.
The Westshore Yacht Club is the best-kept secret of South Tampa. We had the whole Bay Club to ourselves so it felt safe and private. Amy was absolutely amazing and very helpful throughout planning. Also, the food and service were great and a must when choosing the location.
-Morgan and Erick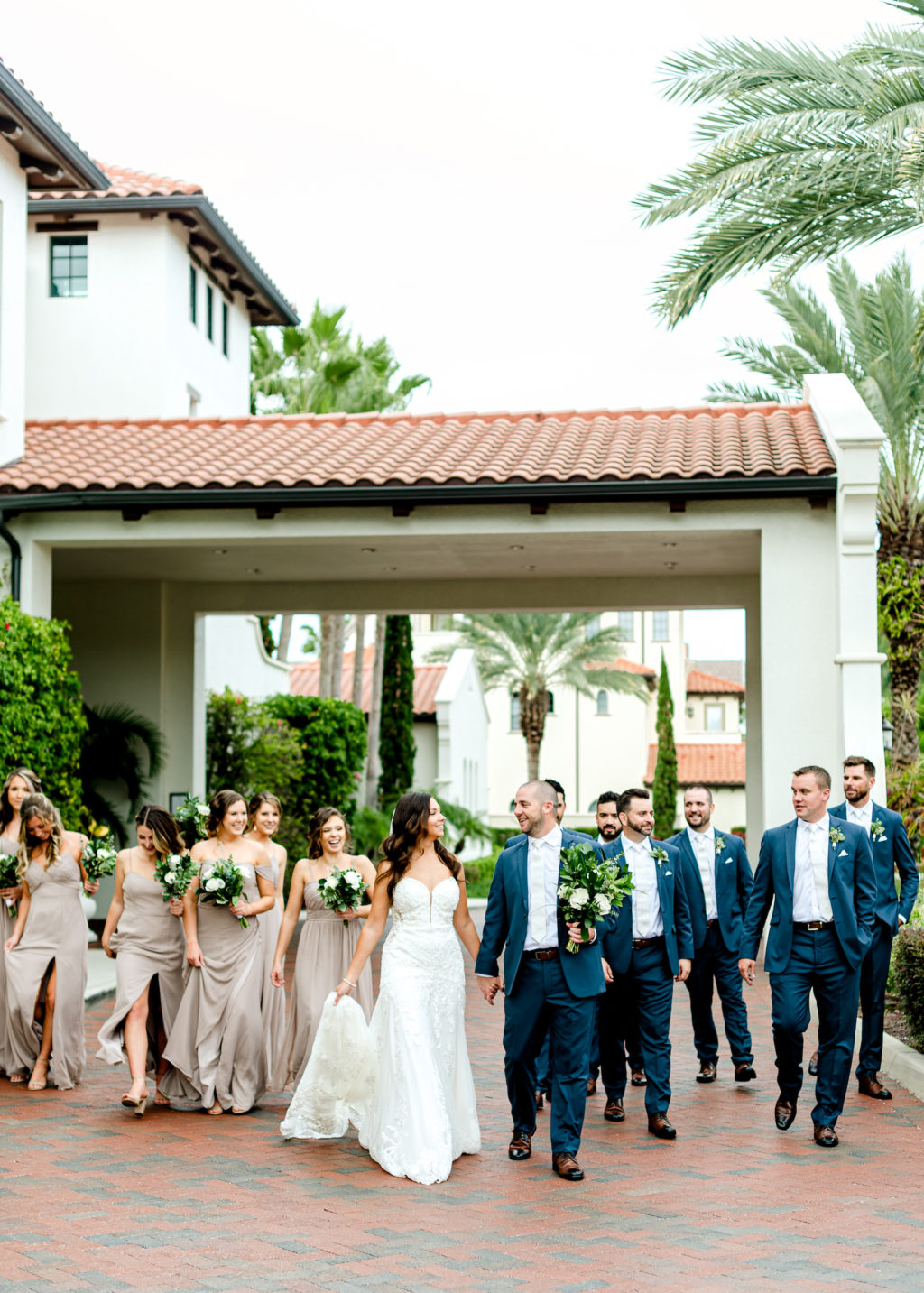 Westshore Yacht Club made for the perfect waterfront venue.  We loved the nautical vibe, the palm trees, and the market lights. We knew this would be the perfect venue for us. We couldn't be happier with the service at Westshore Yacht Club, especially Amy. The staff was very attentive to the details we wanted to incorporate and able to accommodate all of our requests. The venue speaks for itself, but the service was top-notch.  No detail was overlooked.
-Jordi and Matt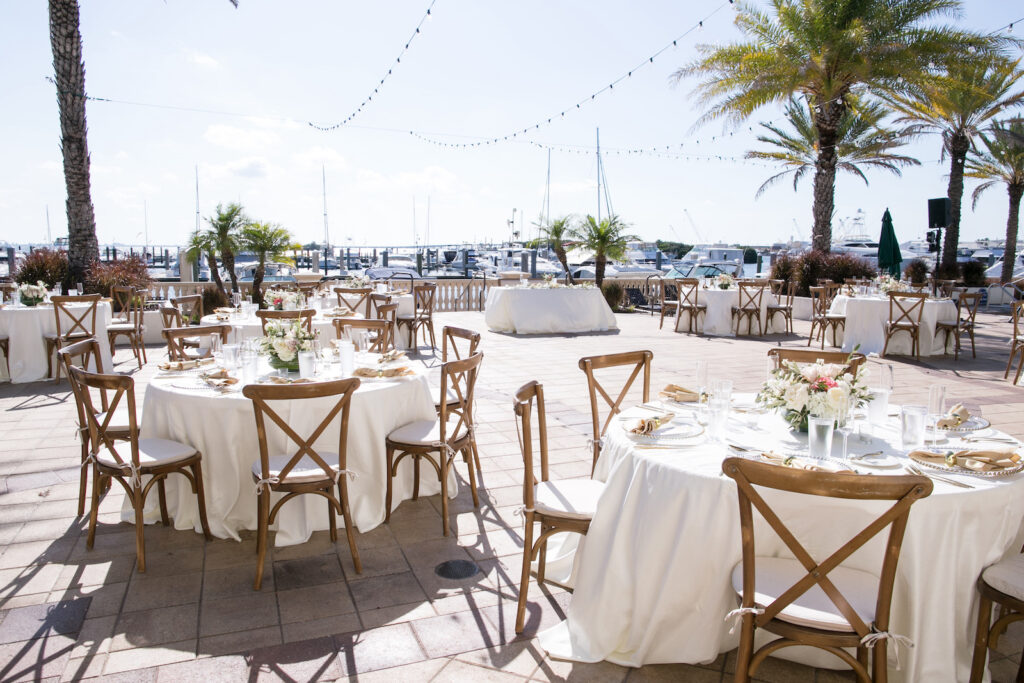 We were looking for an outdoor wedding venue with a view of the beautiful Tampa Bay! The Westshore Yacht Club was an easy choice for us considering how beautiful the venue was and how close my family is with Julie and her team. Julie, Amy, and the entire team at the Westshore Yacht club is hospitable, accommodating, and the food is spectacular. We plan to spend our one year anniversary at the Westshore Yacht Club!
-Ashley and Derek