---
---
What We Offer:
In addition to music, we also provide: Full Lighting Design (Up Lighting, Pin Spot Highlighting, Market Lights, Custom and Rentable Neon Signs, Edison Bulbs, Monogram Projection, Design Projections, Battery Operated Chandeliers), Live Musicians, Photo Booths, Dry Ice Cloud, Snow Machines, Sparkler Fountains, and Wedding Officiants
---
Our Wedding Style Is:
Elegant, professional entertainment for today's modern couple.
Our Personality Is:
Professional, sophisticated, yet fun.
---
We Love Being a Part of the Wedding Industry Because:
Well… we love weddings. Weddings are fun. Weddings are exciting. For the couple, the wedding will be one of the best days of their lives, and they will never forget it! Being able to be a part of a couple's best day, is amazing.
---
What Makes Our Business Stand Out From Other Vendors Is:
In one word… everything. My vision and approach to weddings is very different. I provide a unique, beautiful, elegant event for the couple. I believe that in weddings, every single vendor needs to work together, and this is something that we really thrive at. Spark Wedding Events is a trend-setter in Tampa Bay. From the lighting design to providing really unique services – Sparkler Fountains – we lead the market by creating the most memorable, amazing weddings.
---
Our Pricing:
Honest. We actually take the time to look at room schematics, draw up lighting plans, etc to make sure the proper amount of lighting and sound is provided. We create custom packages for our clients, as cookie-cutter packages aren't for everyone.
Spark Wedding Events Reviews from Marry Me Tampa Bay Couples:
Marry Me Tampa Bay curates the below reviews from real couples whom we've personally interviewed. As Tampa Bay's most trusted wedding planning resource, these reviews are 100% accurate and aren't created by fake accounts.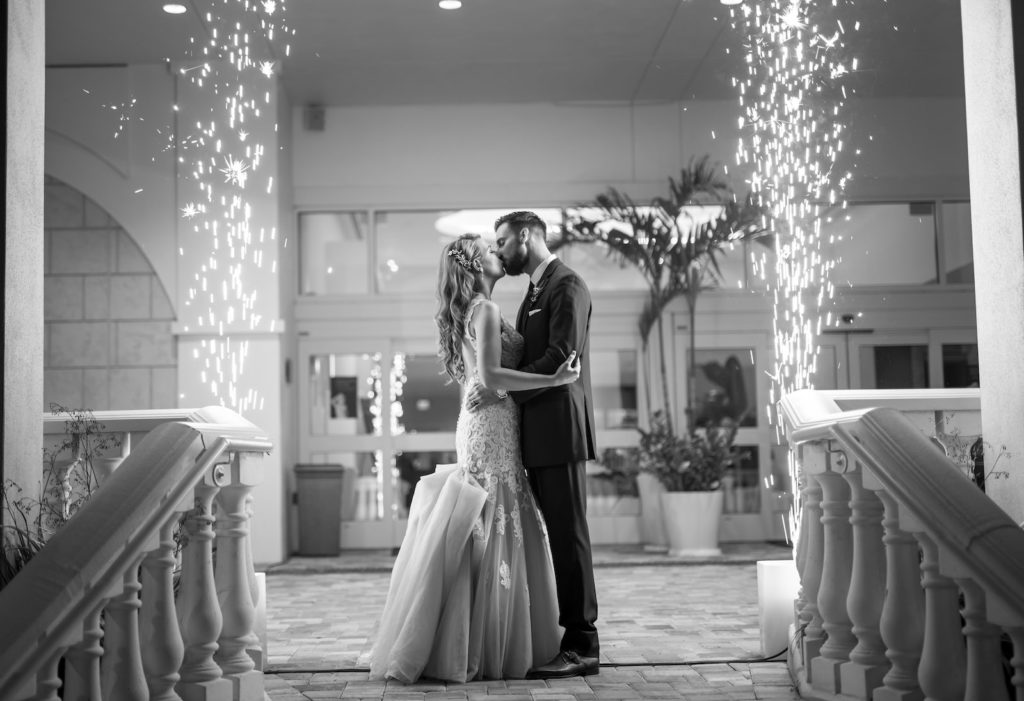 We wanted fountain sparklers as well as guests holding sparklers for our exit.
We chose Spark Wedding Events because they were highly rated.
-Shawna and Elliott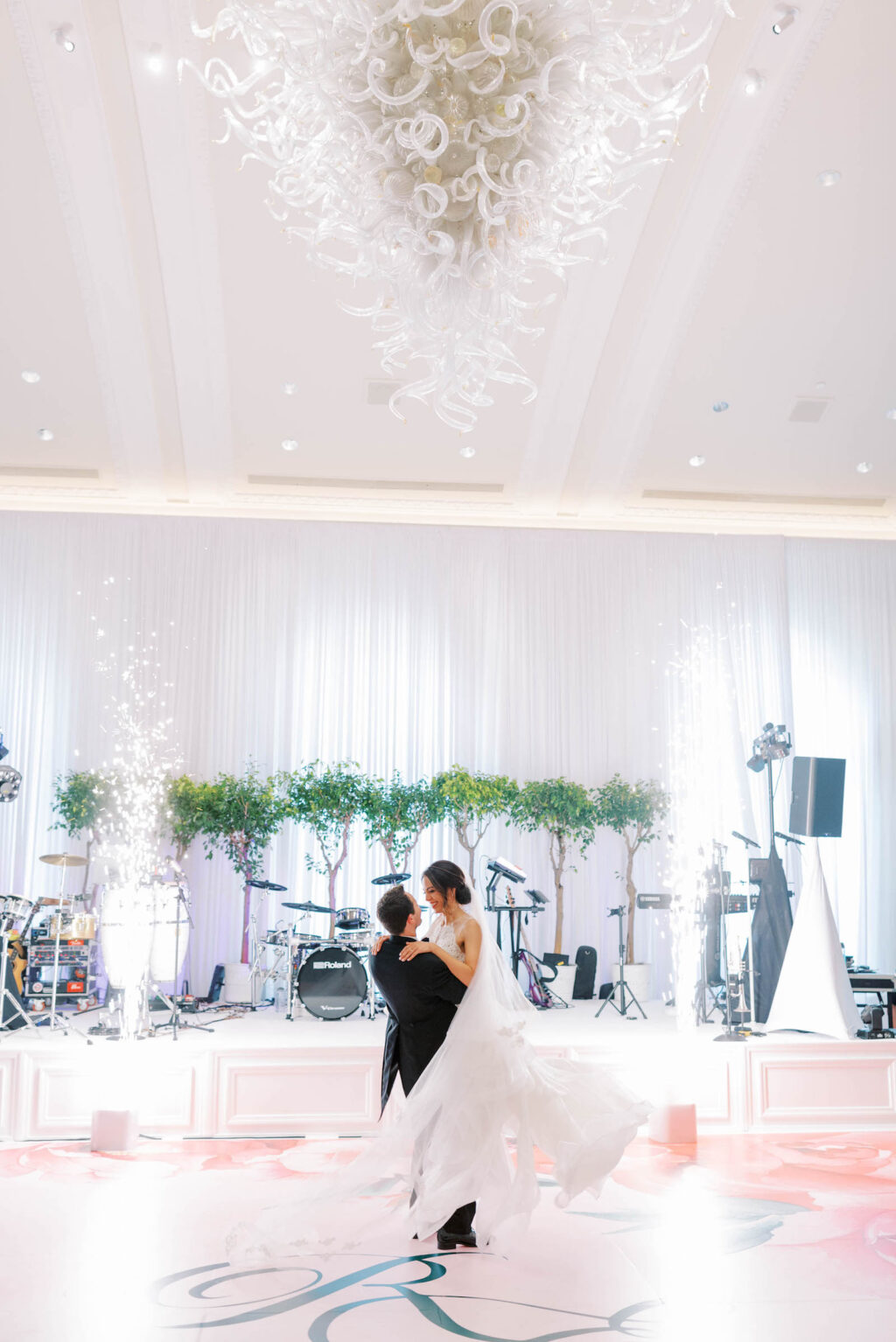 We saw the sparklers on an Instagram story. We loved how it really highlighted the moment.
I think everyone was surprised when the sparklers from Spark Wedding Events went off! Especially the first time. We had them go off during key moments of our dance. I remember hearing everyone cheer! They also produced a really nice glow for pictures!
-Rachel and Eric
---
---
As Seen on Marry Me Tampa Bay