Sadgebrush Designs is a custom design studio specializing in hand painted wedding invitations and hand lettered event signage. With a fine arts background, our team knows the importance of great foundational drawing. Everything from our welcome signs to our luxury wedding invitations are hand painted and drawn by our artists to give you a completely custom design. We currently offer custom wedding invitations, event signage, envelope calligraphy and watercolor illustrations.
---
---
What We Offer:
We specialize in hand painted custom watercolor invitations and a variety of event signage and modern calligraphy. This includes but not limited to:
Custom Wedding Invitations, Watercolor Maps, Seating Charts, Table Numbers, Place Cards, Escort Cards, Thank You Cards, Welcome Signs, Programs, Beverage Signs, Envelope Calligraphy and more.
We can write on a variety of surfaces: Acrylic, Glass, Wood, Paper, Mirrors, Chalkboard, Oysters & Sea Shells :) etc.
---
Our Wedding Style Is:
Weddings that are unique, out of the box ideas are our favorite. We love when couples come to us with exciting new concepts or a "crazy" idea and let us run with it.
Our illustration style can be described as romantic, whimsical and luxurious.
Our Personality Is:
We are laid back, calm and creative.
We are lovers of anything vintage and handmade. Being able to customize designs for each client makes us do a happy dance :)
---
What Inspired Us to Start Our Business is:
Before starting Sadgebrush Designs, I spent ten years as a public school art educator. Being in this setting allowed a lot of time for customizing lesson plans and meeting the individual needs of my students. These skills and love carried into Sadgebrush Designs. I take pride in creating artwork that is unique to each individual client. Your wedding should reflect who you but can also showcase your greatest passions in life.
---
We Love Being a Part of the Wedding Industry Because:
I really love being able to create one of a kind artwork for each individual client. Your invitation helps set the tone for your wedding day by being the first thing your guests see, so I feel very honored when a bride trusts me to create something this important.
I also love when couples incorporate little details through out their day that reflects their personalities. These details can be integrated into seating charts, bar signs, programs and or creative table numbers.
---
One Thing Most Couples Would Be Surprised to Know About Us Is:
My husband and I purchased a 1940's bungalow house in 2017 and have spent that last four years remodeling it. I love vintage furniture and have a collection of pieces ranging from the early 1900's.
---
Our Pricing:
We are happy to provide custom quotes for any inquiries!
Our basic design package includes up to (100) Invitations, Rsvp cards, Details card, and Corresponding Envelopes.
Basic Custom Designs start at $1,275
Medium Custom Designs start at $1,470
Advanced Custom Invitations start at $1,960
---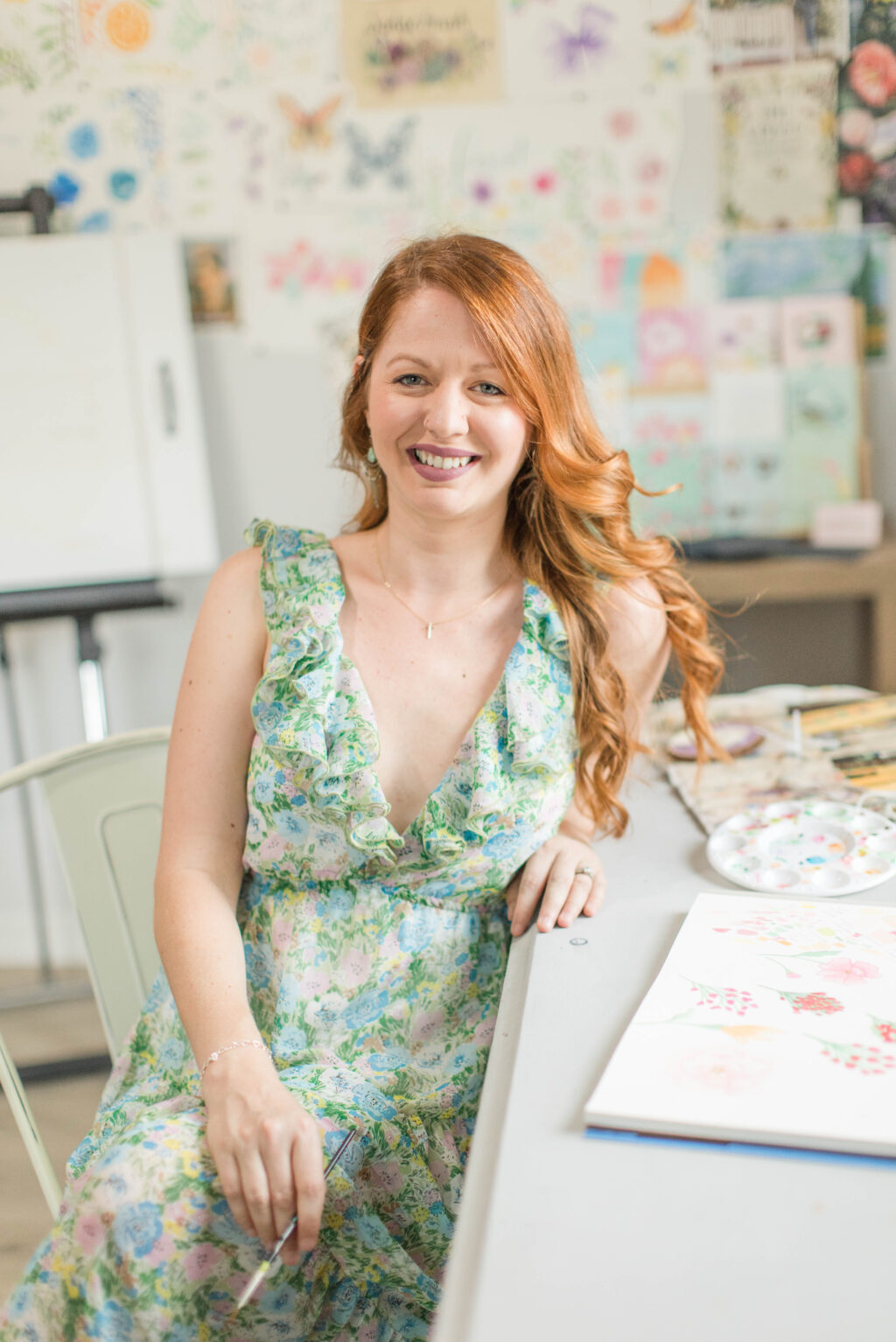 Meet Sadge King
I'm an artist at heart, with a Fine Arts Degree in Painting from SCAD. I have over 15 years of experience painting and designing in the South Florida area. Many of my inspirations come from florals, nature, landscapes, animals and traveling.
I love traveling and exploring new places, gathering inspiration where ever I go. I love reading suspense novels, spoiling my puppies and renovating my house with my fire fighter husband.
Website
941-713-1606
---
---