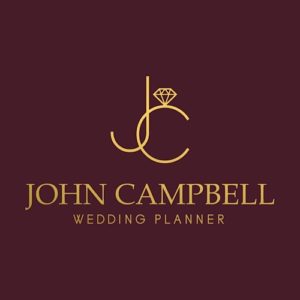 John Campbell Weddings is a family-owned and operated business that offers wedding planning, coordinating and design services. I opened this business as a way of using my experience in the event industry, along with my talent for design, to create unique, personalized, and memorable events.
Website | Facebook | Instagram
(352) 600-0071
---
---
My wedding planning style is:
Planning a wedding should be fun. Spending tens (or even hundreds!) of thousands of dollars on an event that lasts a few hours is pointless if the journey there isn't enjoyable. Regardless of the service, I'm providing, I become invested in the success of my clients' event AND the ease with which they've gotten to their big day.
I'm a big believer in the creative process. I view everything from food tastings to making a timeline as creative acts, and the way I approach an event creatively entirely depends on my clients. I create with intention and meaning, and I try to incorporate my clients' personalities in every layer of the event.
I love planning weddings because:
It's the place where so many of my passions converge: visual and culinary arts, music, sociology, anthropology, psychology, and creative problem-solving – it involves all of these subjects (and many more) and then weaves them into a couple's love story in order to create an event that represents who they are and why their love is unique. Wedding planning was not a career I ever thought I'd end up in, but I fell into it and found my calling.
My personality is:
I'm someone who always tries to exude a relaxed demeanor, and that quality is reflected in my planning style. I definitely do not conform to the 'A-Type Personality' wedding planner stereotype. I value collaboration and cooperation over control; I always provide organized direction, but I trust my creative partners to do their jobs perfectly.
My clients always tell me that I'm able to put them at ease when the stresses of wedding planning are starting to build up, and it's one of my favorite compliments to receive.
What makes my business stand out from other planners is:
I've always been the jack-of-all-trades type. Growing up, I never knew what I wanted to do professionally, so I spent a lot of time floating from one possibility to another. I've had formal culinary training, studied music, photography, and art history in college, and ended up with a degree in Religious Anthropology which allowed me to study cultures and their religious rituals (including marriage rituals). I've worked in venue and catering management, using those opportunities to build on my educational foundation, and all of this has allowed me to be actively present in every single detail of planning a wedding. When I speak to a photographer, chef, or violinist, I do so with a professional or educational knowledge that enables me to collaborate with them on an entirely different level.
My pricing:
Event Management: Starting at $1,295
Assisted Planning and Design: Starting at $4,295
Full-Service Planning and Design: Starting at $6,995
Associations/ Awards:
Weddingwire Couples' Choice 2018, 2019
Featured in Style Me Pretty
Website | Facebook | Instagram
(352) 600-0071
---
John Campbell Weddings Reviews From Marry Me Tampa Bay Couples:
"We looked for someone with a lot of experience and someone who understood what we wanted for our special day. We absolutely love John Campbell Weddings and would highly recommend him for any wedding! He was so helpful and really took the time to understand what we wanted. He was very thorough when it came to planning and had shown us many important details we did not think about during our initial planning. John had a lot of experience in styling weddings and provided a lot of ideas for the decor. He also made all of our beautiful floral arrangements. We didn't even need to hire a florist." -Ciara and Colin | Sage Green and Grey Rustic Dade City Wedding
"I was impressed with the examples of John Campbell Weddings' work. John is young and in tune with current styles. He is amazingly well connected and made great suggestions for vendors, day-of timeline, and much more. He also offers floral services, which he performed flawlessly. Having the two services together was also really convenient. I loved John's personality and felt like he would understand exactly what we wanted our big day to feel like. He really was the most important part of the planning and executing our wedding. Without him, it would have been a total mess, and I couldn't possibly thank him enough for all he did for us!" -Larissa and Jeremy | Whimsical Magneta and White Downtown St. Pete Wedding
---
---
---
As Seen on Marry Me Tampa Bay