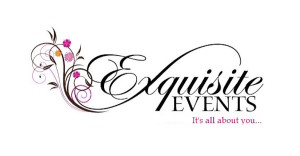 We are an award winning wedding and event planning company offering a wide range of wedding planning services. We are the exclusive coordinators at some of Tampa Bay's most prestigious wedding venues and have worked at almost every venue in the area. We aim to make wedding planning fun and stress-free.
[pp_gallery id="52936″]
Our wedding planning style is: 
Calm and collective! Our motto's are "No drama mama" and "No problem." There isn't a challenge too big or too small we can't handle. It is our job to make wedding planning fun and stress free for you , your family and friends.
We love planning weddings because:
We love getting to know our couples and then seeing their visions come to life on their wedding day. It is always so amazing when you work with a couple for months or even years… then their wedding finally gets here and you get to meet their family, friends and the people who helped this couple become who they are today… and you get to see little parts of the couple throughout the wedding- from the ceremony, to the toasts, to the decor. There are so many unique and inspiring people in this world and we get to work with so many of them!
Our personality is:
Fun, easy going and eager to please. Wedding planing should be fun! We like to joke around and laugh a lot- getting serious when we need to of course.
What makes our business standout from other planners is:
We offer a wide range of planning services. We can be a little or a lot involved – depending on your wedding needs. Our day of coordination allows the couple to do all the up front planning – while we are in the background for any questions along the way- and then we pull it all together at the end ensuring that everything goes off without a hitch. Then there is our full planning which covers everything from save the dates to the "I Do's." We also offer hourly planning for the couple who needs a little bit more assistance than day of coordination but not quite full planning. In addition to our standard planning services we also have custom all-inclusive packages available which can cover an intimate beach ceremony for 2 or an elaborate ceremony and reception for 200. Our wide range of services allows each couple to choose which planning style best fits their needs.
Our pricing:
Because every wedding is different we offer custom pricing and I will need to discuss your wedding further with you. We consider the venue, size of the guest list and bridal party, amount of vendors involved, amount of assistance you need and the décor elements of your wedding ceremony and reception.
Our Associations/Awards:
The Knot Best of Weddings
Wedding Wire Bride's Choice
Website | Facebook | Instagram 
Featured weddings on Marry Me Tampa Bay
Featured Exquisite Events Weddings on Marry Me Tampa Bay: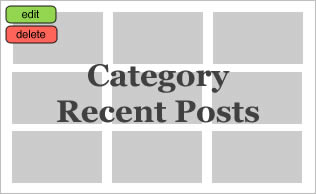 Exquisite Events Reviews From Marry Me Tampa Bay Couples:
"We looked for someone who would allow us to focus on enjoying our wedding, instead of stressing about making sure things would run smoothly. We also looked for someone who could help us finish the final details of our wedding and pull it all together in the end. Ashley [of Exquisite Events] was highly recommended by one of our vendors who we trusted the opinion of highly, and she couldn't have been more right! From the first phone conversation, we knew she would be the perfect fit for our wedding and that we would work well together. She exceeded all of our expectations, and I would have to say choosing Exquisite Events was one of the best decisions we made because she and her day of assistant were awesome!" -Brandi and Imad | Moroccan Exquisite Events Wedding at NOVA 535
"We hired a wedding planner because I was working 50-60 hours a week when we got engaged. I had no idea what went into a wedding or when things needed to be done. I wanted someone who knew vendors and who could be trusted to provide good service. We wanted someone who seemed to understand what we were looking for and who we could get along with. When we met Lisa and Ashley of Exquisite Events, I liked them right away. They were fun and knowledgeable, and their service was phenomenal. Having Lisa there kept everything on time and organized. They helped me put together an amazing, beautiful wedding and took the stress out of planning, which allowed me to relax on our big day." -Deanna and Moises | Plum, Fuchsia and Orange Exquisite Events Wedding
"We decided to hire a planner because we knew that we should leave it to the professionals to do what they do best. You could read a ton of different books and magazines to figure out what you need to do, but that is very time consuming, as is planning a wedding when working full-time jobs. We wanted someone to be able to guide us through the process, provide us with deadlines, recommendations and expertise. Exquisite Events was recommended by our venue and had a lot of experience coordinating events at our venue. Ashley [of Exquisite Events] guided us through the entire wedding process for the year we had to plan. She was very accommodating and accessible by phone, email and in-person whenever we needed her. Planning a wedding can be stressful, but when guided by someone else who knows what's best makes it much easier! Also, the cost of hiring a planner is more reasonable than many people may think!" -Maureen and Renato | Rustic, Pink St. Pete Beach Exquisite Events Wedding

---
As Seen on Marry Me Tampa Bay