Tampa Bay Wedding DJ, Live Music and More
Celebrations24
Celebrations24 is a locally owned and managed full-service company specializing in weddings. Our entire staff is trained, certified and experienced specifically in weddings of all types. Our main objective is to make your day beautiful, stress-free, memorable and the best day of your life. As your wedding DJ company, we will ensure that your day is organized, enjoyed by everyone and tastefully produced. We are 100% insured for your protection and rated 5 out of 5 stars by our previous brides!
Our wedding entertainment style is:
We offer traditional style weddings as well as multi-cultural and club style. We have multiple DJ's so we can meet just about anyone's needs.
Our personality is:
The DJ is the most important wedding vendor that you will hire, and the personality and style of the DJ is crucial to make sure that your day is exactly what you want. We have multiple DJ's to choose from, so we definitely have the perfect DJ for you!
We love providing entertainment for weddings because:
We love what we do for a living and are specifically trained for weddings. The wedding day is all about the bride and groom, and we love being able to focus on that and making them feel like they are on top of the world on their special day. Weddings present a special challenge due to the diversity of the guests. Guests are of virtually of every age and background and have different musical tastes, so it is key that we relate to every guest and their likes so that everyone has a great time. Nothing makes us happier than at the end of the night than when we get huge hugs and smiles from the bride and groom, as they are telling us how amazing their day was!
What sets us apart from other entertainment vendors is:
Not just any type of DJ will work for your wedding day. There are club DJ's, party DJ's, kids DJ's and wedding DJ's. Your wedding day is not just a party but a special, structured, organized and fun event that needs to run perfectly. You only have one wedding day, and we make sure it is a day that you and your guests will always remember! The DJ is the centerpiece around which the entire day flows. He controls the flow, timing, announcements, entertainment, sound, music and is in front of the bride and groom all day long. If he is not experienced, trained, confident, competent and organized, disaster is right around the corner! We handle every situation calmly, professionally and efficiently, whether it is just a short delay in the timeline or even we have to pack up everything and move it inside in 15 minutes due to a storm coming our way (yes this happens!). Whatever the situation, we will make it the best it can be! We have no plans to ever release our 5-star rating so you are guaranteed an amazing day!
Our pricing is:
Pricing from Celebrations24 is very fair. We won't be the cheapest company, and we won't be the most expensive, but we will give you the best value imaginable. Most wedding DJ packages are between $800 and $1,000 depending on the length of service.When you book packages including wireless smart uplighting, photo booth with green screen, GOBO, photography, videography, officiant, dance floor, etc., we can work in some quantity discounts that will amaze you.
We can provide amazing all-inclusive packages for under $6,000. Low deposits will guarantee your day, and payments can be made at your leisure on our website any time you want. Call today and we can customize a package that is perfect for your budget.
In addition to music, we also provide:
We can make ANY venue look even more amazing with our custom-built wireless smart uplighting. We can put the lights anywhere: under tables, up columns in the middle of the room, under trees, etc. since they are wireless and don't need power. We program the lights to slowly fade through your wedding colors, changing the color of the room every minute or two during the early part of the reception, and once dancing starts, we program the lights to beat with the music to really create a party atmosphere.
Photo Booth with Green Screen – no more boring photo booths! You can choose any backgrounds you want for your pictures and we will make it happen. Don't settle for a plain black background. Make your guests appear to be at the beach, in Chicago or wherever you want. We bring tons of fun props, provide a custom album, give you a thumb drive with all images, include unlimited strips for your guests and have an attendant work the booth the whole time. This is the perfect booth for your wedding!
Photography and Videography – Let us capture your special day forever with our professional photo and video crews! Reasonably priced packages with amazing images that you will cherish forever!
Officiant – Our staff of professional officiants will make the ceremony exactly what you want it to be. We build the script to your wishes and make the day just like it should be!
GOBO – We can customize a GOBO (monogram light) just for you! Your names up in lights, how perfect!
Dance Floor – Don't have your guests dance on carpet or grass. We can build any size floor that you want so you have a designated dance area for your guests to dance the night away!
Our Associations/Awards:
Celebrations24 is your 5-start rated wedding company and one of the most well-recognized and respected in the Bay Area. Read the reviews from previous brides and grooms that they post online. Once you start researching, you will realize that the only place you need to look is Celebrations24 and your day is made easy, perfect and amazing with one call!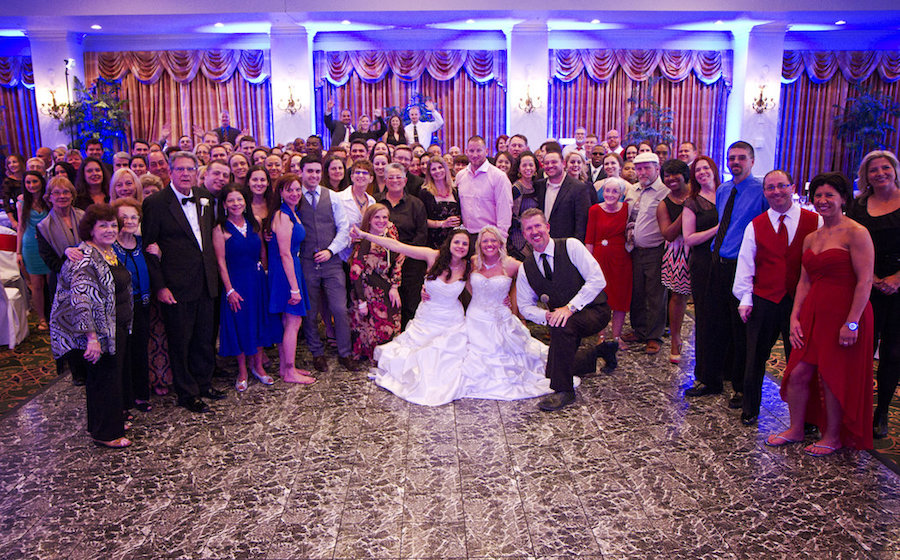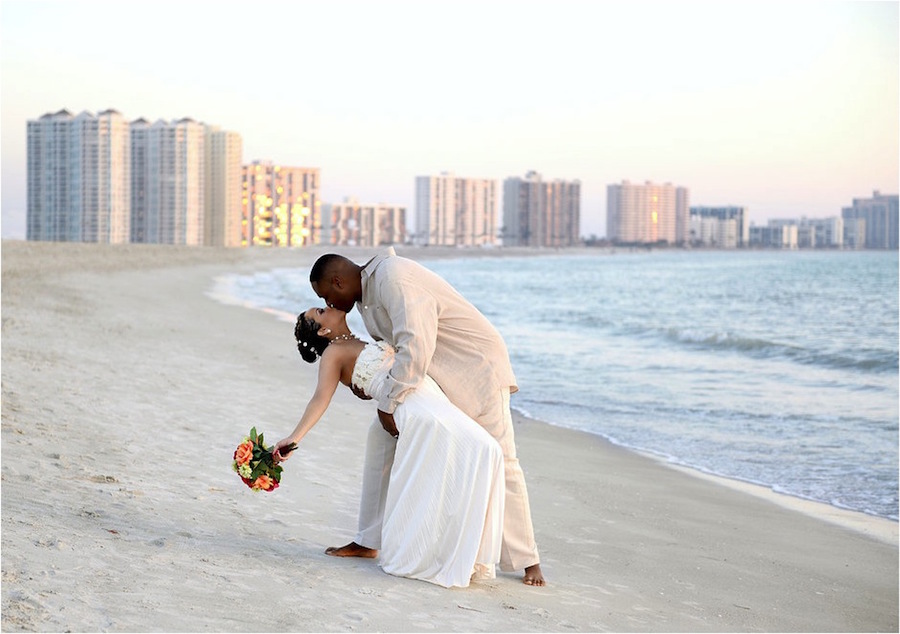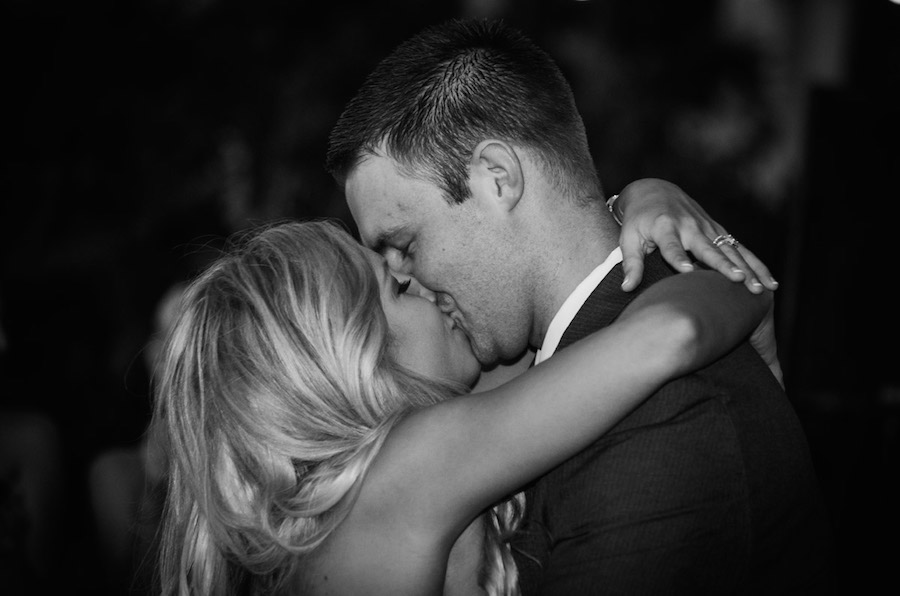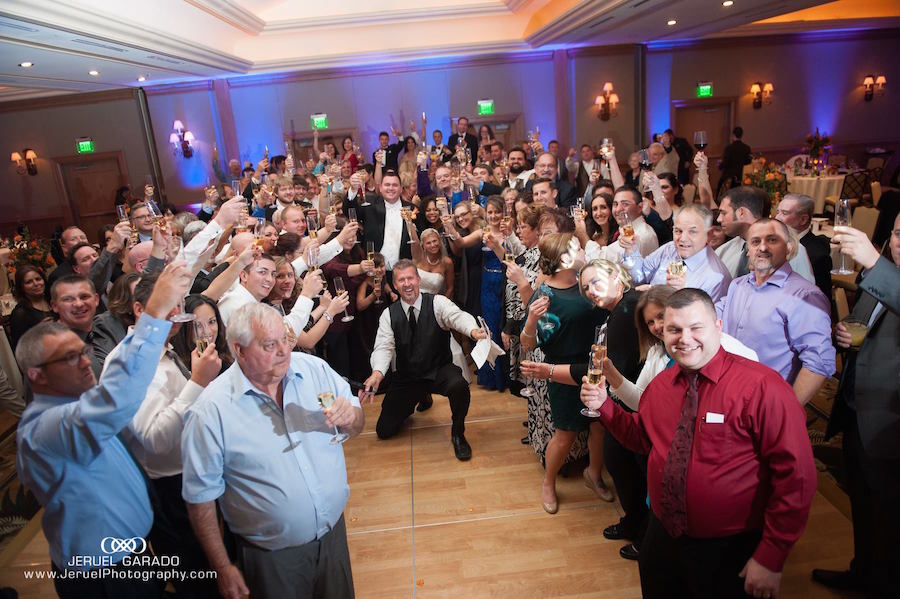 Jeruel Photography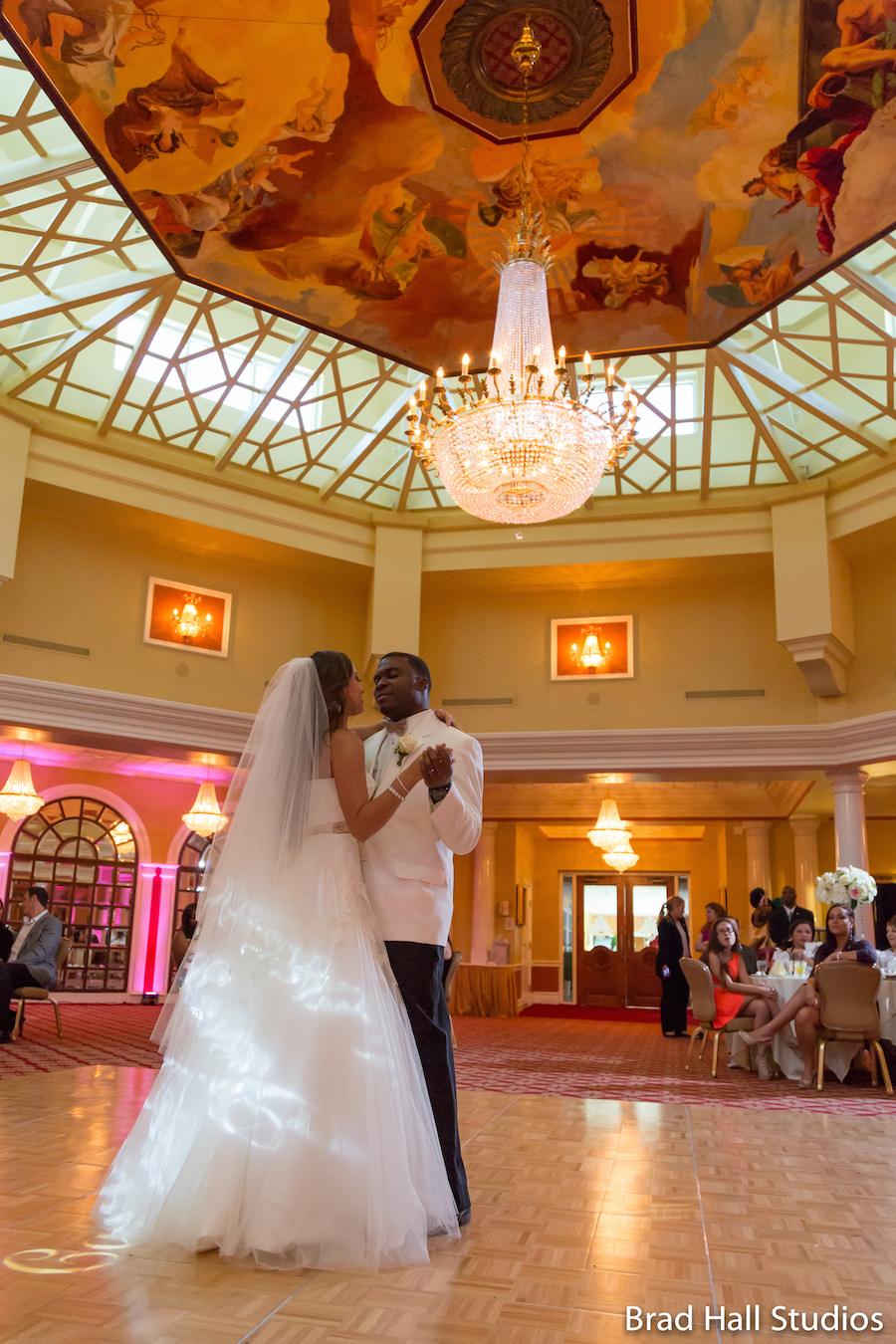 Brad Hall Studios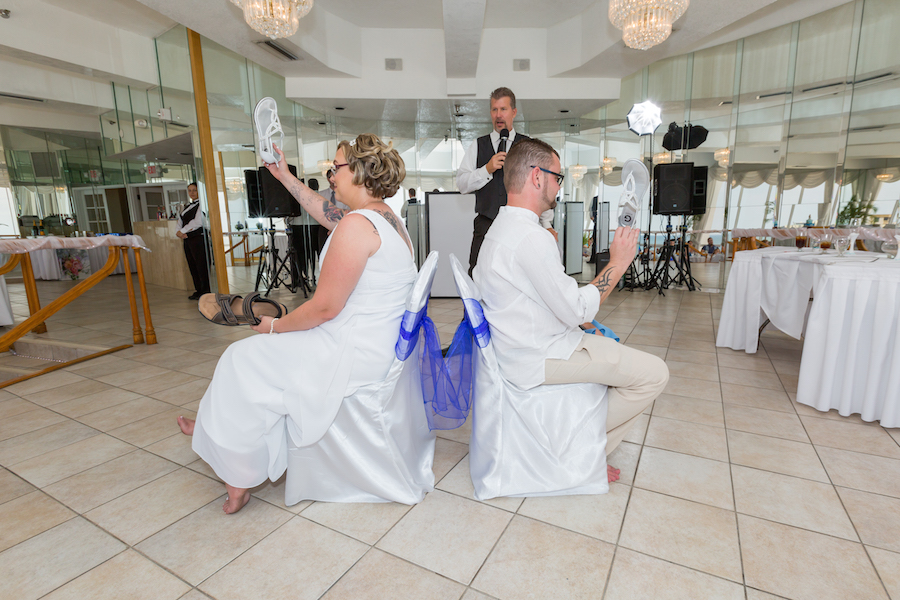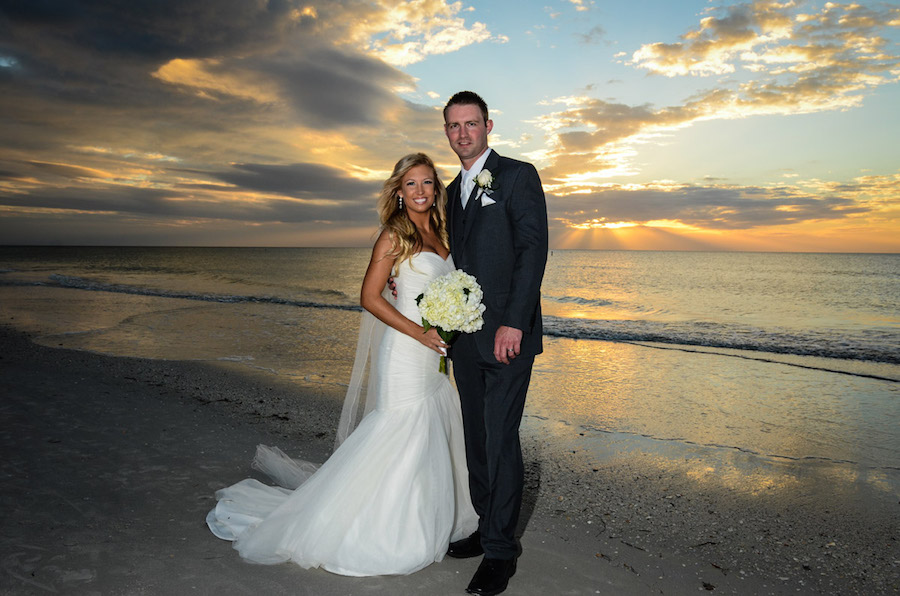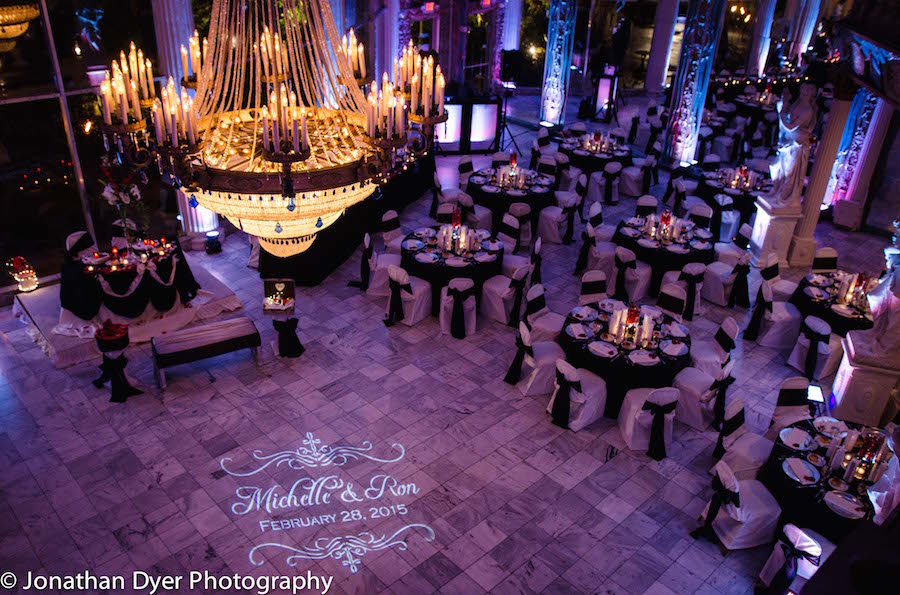 Featured Celebrations24 Weddings on Marry Me Tampa Bay: ---
As Seen on Marry Me Tampa Bay