A Wedding with Grace provides inspired, artistic and distinctive wedding ceremonies and vow renewals. I truly believe that your ceremony is the heart of your wedding day, and should be a joyful expression of your love for one another, and commitment to your journey together.
Whether you wish an intimate wedding for two or a formal gathering surrounded by family and friends, let us work together to design a unique and moving ceremony that will be remembered long after your wedding day is over. My commitment to my couples is the cornerstone of my work, and my goal is to give each of my couples a distinctive and cherished lifetime moment.
---
---
What We Offer:
I design and officiate personal, authentic and meaningful wedding ceremonies and vow renewals that set the tone for the couple's entire day. A writer by profession, with a degree in English and Film, each ceremony I create in partnership with the couple is meticulously planned, with a beautiful and original narrative that speaks to the couple's unique love story. I conduct spiritual, secular, interfaith, and multicultural weddings, and have no agenda when it comes to a couple's ceremony. This day is all about the couple!
I also provide wedding advice, etiquette and inspiration throughout the entire planning process, as well as full rehearsal coordination, an Outline of the Order of Ceremony for the couple's use in creating programs, assistance with writing their vows, if requested, instructions regarding the Marriage License, and answers to any questions they may have regarding the ceremony, or the wedding day, in general.
For those couples wishing a sweet ceremony for two, or an intimate wedding with family, I also offer elopement and micro wedding options.
---
What Inspired Us to Start Our Business is:
I was inspired to start my business when, after officiating a wedding for a family friend as a one-time happening, I received two requests directly after the ceremony concluded — one from a couple who were guests at that wedding, and who asked me to officiate their upcoming wedding later that year; and one from the couple's planner, who, at the time, was already well-established in the wedding industry, and who asked if I would consider working with her. That wedding, and those conversations, changed not only my career path but my life!
---
We Love Being a Part of the Wedding Industry Because:
I love being able to connect with my couples from the beginning – it's so essential to have that bond so that by the time of their wedding, the couple is so comfortable with me that they feel that someone close to them is officiating their ceremony. I've had so many people come up to me after a couple's weddings and ask me on whose side I was a relative since the ceremony was so personal and so reflective of the couple.
I like to provide my couples with a professional, yet friendly atmosphere in which to work, so that they can be themselves, and feel as though they are planning with a friend or family member — but with the peace of mind in having a professional writer and speaker perform their ceremony.
---
What Makes Our Business Stand Out From Other Vendors Is:
I am genuinely honored when a couple desires to work with me, and it is an honor I don't take lightly. I believe in listening to the couple, and learning about them — their love story, the people (and pets!) that are meaningful to them, and all of the other little details that make their relationship so unique — so that I can craft a ceremony that speaks to the heart of who they are as a couple.
Also, when a couple decides to plan their ceremony with A Wedding with Grace, they work directly with me. I don't pass them on to another Officiant, or employ assistants to answer their questions along the way; all interaction is direct with me; my couple has the security of knowing that I am there for them, from our first conversation, to our post-ceremony hug (and beyond, in many instances; great friendships have been formed with many of my couples, for which I am so grateful!)
---
One Thing Most Couples Would Be Surprised to Know About Us Is:
In non-wedding life, I'm actually quite shy!
One of Our Non-Wedding Passions Is:
I love live performances – whether it be a play, a musical, a rock concert, or the opera; I actually get butterflies in my stomach before a live performance, and the feeling that there isn't anywhere I'd rather be than sitting in that audience!
(I'm also obsessed with vintage brooches and handbags from the 1950s and 60s!)
---
Our Pricing:
As my ceremonies are custom-crafted for each couple, my fee will depend on a number of factors; I'm happy to discuss my process for working with my couples, along with my fees, in detail, with the couple.
---
Our Associations/Awards:
The Knot Hall of Fame Recipient
WeddingWire Best of Weddings Recipient 10 years running
Member of Marry Me Tampa Bay
Member of Southwest Florida Event Leaders (SWEL)
---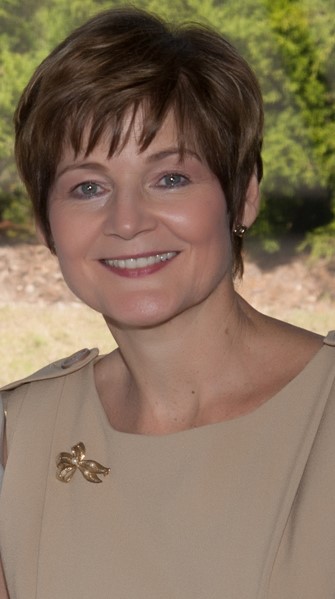 Meet Grace
I was born in New Jersey, and inherited my love of the arts from my Mother, who, every Saturday, would take me on the bus to NYC for a special treat – sometimes a play, or a visit to an art gallery, a museum, a Broadway show, the ballet – always something wonderful – memories I will always treasure.
My creative side was ignited in college, where, as an English and Film student, I read the great poets and writers, learned how to craft a narrative, wrote, directed, and edited my own film, practiced public speaking…with all of these tools proving to be invaluable to my future career.
I met and married my best friend and the love of my life while I was in college, and we relocated to beautiful southwest Florida, where I've now lived half my life. We've been involved in animal rescue, and have adopted several rescue dogs over the years; we both love music, books, and movies, and can't wait to get back out traveling again! We love to go on cruises! We also love to laugh, and I'm so grateful to have him by my side as my partner in life, and in business. I'm thankful for him, for my family, friends, and colleagues, and for this wonderful career that is now 18+ years strong!
A Wedding with Grace Reviews from Marry Me Tampa Bay Couples:
Marry Me Tampa Bay curates the below reviews from real couples whom we've personally interviewed. As Tampa Bay's most trusted wedding planning resource, these reviews are 100% accurate and aren't created by fake accounts.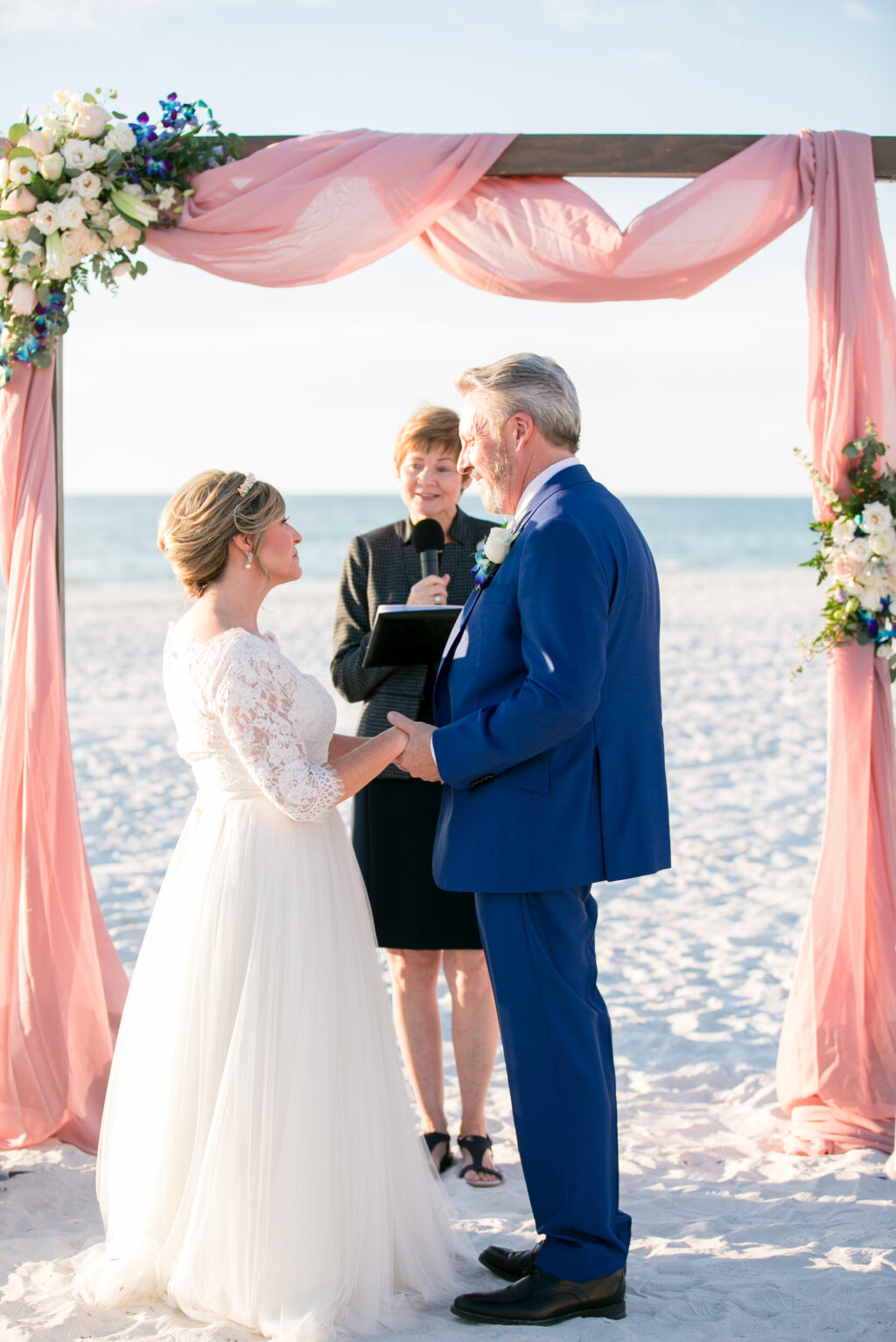 A Wedding with Grace was wonderful! We wanted a personal, non-denominational ceremony, and she had so many wonderful ideas. She is so easy to talk to and has a great sense of humor, and we felt she'd been a friend for years.
Grace took our ideas for our vows, our handfasting, and selected poetry and combined them into the most beautiful, funny, and touching ceremony. Our guests were raving about her all evening!
-Christina and EJ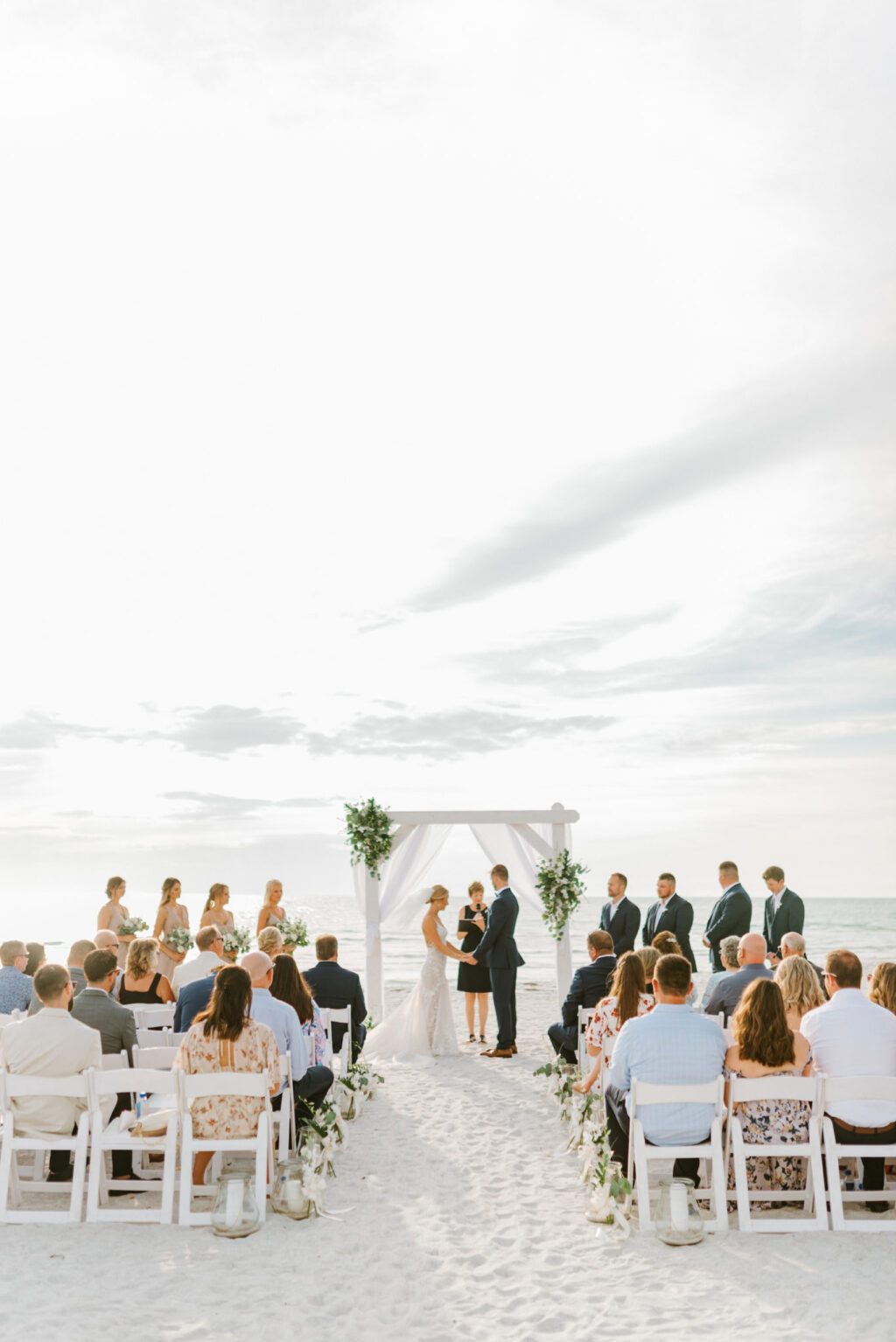 Since we knew we would be getting married to someone we didn't personally know beforehand, we were looking for someone who we connected with quickly and who was comfortable with us as a couple. We also didn't want a very formal ceremony, but still wanted some traditions incorporated, so having someone flexible was also important.
The second that we met Grace from A Wedding With Grace we knew she was the perfect fit for our officiant. She is so warm and welcoming and truly takes an interest in you as a couple. She was able to tell our story better than we ever could have and made the ceremony so intimate, personal, and special. Being able to hear the beautiful ceremony Grace put together was a great memory for us as a couple [was unforgettable]. She met with us multiple times before the big day to make sure that everything was going well and to go over her plans with us. We had such a great time getting to know her that we still keep in touch and have even gotten together with her and our dog, Willa!
-Jessica and Daniel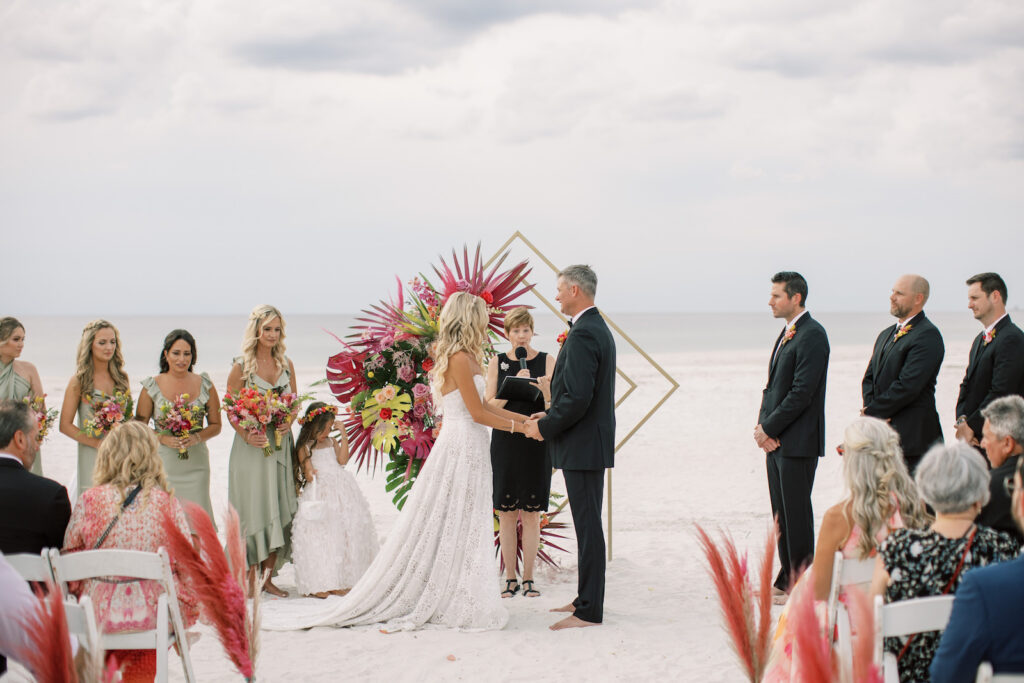 From the very beginning, I wanted to make sure we chose the perfect wedding officiant. I wanted someone that wasn't too serious and someone that made it a very personal experience for us, not just someone who read the same thing that they read at every wedding before ours.
I spoke with quite a few officiants before I contacted A Wedding With Grace and the first time I spoke with Grace, I knew she was the one for us! She takes such great pride in her work and truly loves what she does. She wanted to get to know both Tyson and I on a more personal level to be able to learn more about us individually, and as a couple. That detail made our wedding ceremony so extremely special to us and I couldn't say enough good things about Grace! We love you Grace!
-Jordan and Tyson
---
---
As Seen on Marry Me Tampa Bay