In a world with many wedding decor options and Pinterest boards galore, a professional event stylist can make your dream wedding become a reality with less hassle and more pizazz. Behind the vision board and styled tables, Tampa Bay wedding designer and event stylist Cassandra VanCuren, owner of Ever After Vintage Weddings, draws her inspiration from creating and reliving fond memories for one of the most important days in a person's life.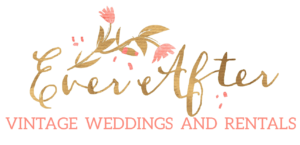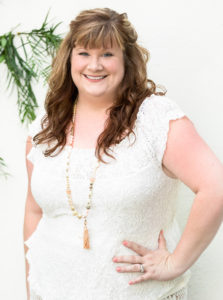 Owner: Cassandra Vancuren
Email Ever After Vintage Weddings
Website | Facebook | Instagram | Pinterest
Where do you draw your inspiration?
I would say it's not so much about the things, but rather humanity and nostalgic sights and smells that I draw my inspiration from. Weddings are a celebration of one of the most special times in a person's life, shared with the most important people in his or her life. I think people sometimes lose sight of that.
I am very inspired by people and bringing people together in an inviting environment. That's why I love things like family style seating at long farm tables, intimate weddings, vintage heirlooms, years of tradition shared in a tea party, southern charm and smells that bring back warm memories.
There was one wedding I will never forget, it was a backyard wedding of about 80 people. The ceremony was in the woods by the water and instead of sitting, everyone stood around the couple. It was like they were all apart of that special moment, instead of spectators in an audience. To me, that is so inspiring!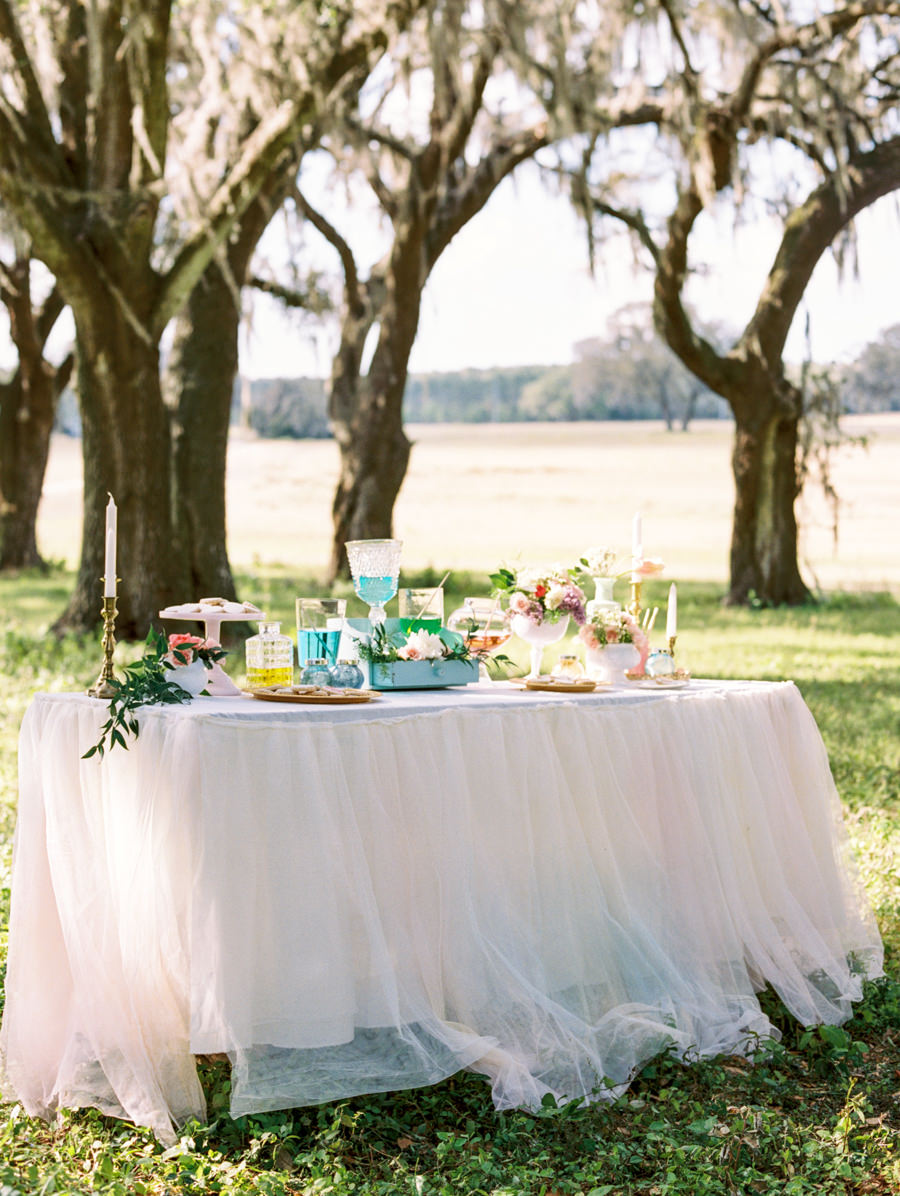 Emily Katharine Photography | Design: Ever After Vintage Weddings
Vintage Watercolor Inspired Styled Shoot
What inspired you to start your business?
I have always found myself drawn to weddings. I have background training in many of the areas that relate: such as cake decorating, floral design and digital design. Back then, the thought of everything involved in owning my own rental and design company, and all the people I would have to bring on board, seemed impossible. So I took the route of becoming a wedding photographer for a few years. It seemed safer to me. It felt like something I could do without leaning too much on others. Ultimately, my inspiration to start my business came from the encouragement of so many supportive peers in the industry.
As a newbie to business, I felt the brain washing competitiveness that I feel the media feeds us, that we should look out for ourselves and watch our backs. I felt that if I spoke to anyone else in the same profession, they would feel inconvenienced or suspicious. I found that to be so wrong! I met so many people who took the time to get to know me and encourage me in my passions. I no longer felt alone. It made me feel inspired to take the leap to do what I truly wanted to do. It almost feels like I'm a part of one big family.
What makes your business stand out from other wedding rental companies?
I feel like we are so much more than a rental company! We offer a wide range of services that fit a variety of budgets. Our clients can keep things as simple or as involved as they like! From basic vintage or dish rentals, to our Full Design + Styling package, which offers our clients a custom design complete with a design guide, access to our full rental collection, dish rentals, vendor meetings and recommendations, delivery, setup and pickup!
We also have floral services for those on a tighter floral budget, and we now offer add on Day of Coordination services! With one vendor, you can have all your design and planning needs met.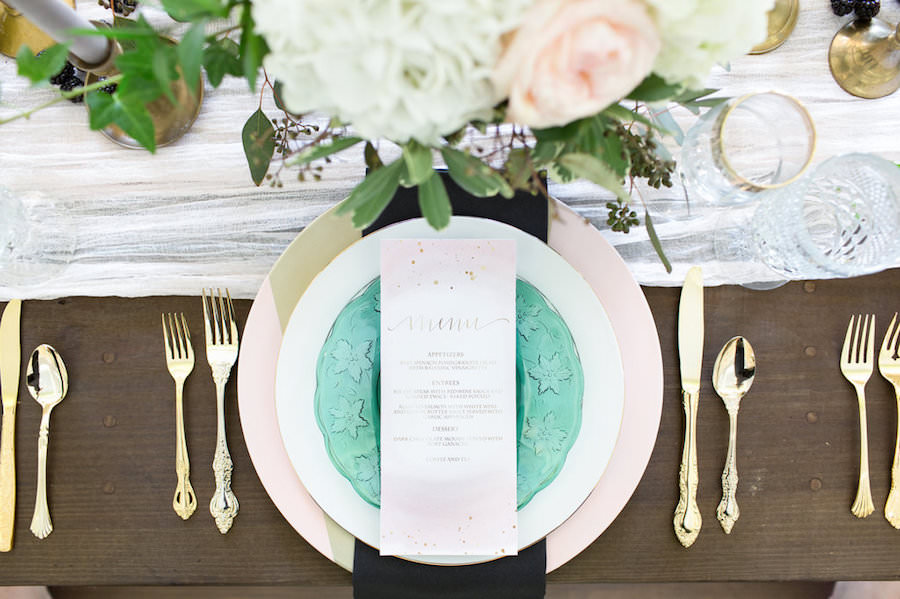 Lucyna Aleksandra Portraits | Design and Rentals: Ever After Vintage Weddings
Vintage Emerald Green, Black and Blush Tampa Palms Golf and Country Club Styled Shoot
What is one of your most memorable moments as a wedding professional?
I would say one of the most memorable moments would be from a wedding this past March. A dear friend who is a wedding photographer booked our Full Design + Styling package for her wedding day. She had this gorgeous outdoor venue picked out that was a special place for them as a couple. Unfortunately, things did not go as planned and all day it rained. Sometimes a drizzle and sometimes a hard pouring rain. We set everything up under the tent, and just before we were about to leave, the bride comes out with an umbrella thanking me for designing a wedding that was so special and personal to them, with tears falling. She was not complaining about the weather or consumed with the overwhelming circumstance; she was genuinely grateful. I was so choked up! It felt so rewarding to be apart of that.
What is one of your favorite things about being a wedding professional?
Wedding! Gorgeous flowers, delicious food, beautiful attire, warm glowing smiles and happy tears! What's not to love? It feels so special to be entrusted to be apart of some ones Happily Ever After day.
Artful Adventures Photography | Design and Rentals: Ever After Vintage Weddings
Cat Inspired Wedding Styled Shoot
What is one of your passions, non-wedding related?
If I'm not working on a wedding, I am spending time with my husband and my son. More specifically, I would have to say one of my passions is our yearly Disney camping trip. I am quite passionate about it, (you should ask my friends!). It's literally the highlight of our year. We go every year in January and stay at the Disney campground for about a week. Despite my husband's efforts to talk me into a cabin or pop-up tent, I LOVE the simplicity of a plain old tent! That, to me, is camping. The weather is always cold and so many memories are created there.
What is one thing most couples would be surprised to know about you?
Most people are surprised to hear I am NOT a girly girl! As much as I love garden roses, tea parties, sequins and soft colors, you would think that I was, but I'm not. I grew up as more of a tom-boy; my mom loves to tell stories about how I hated dresses. (I truly hate dressing up to this day). It would be a comedy show if I had to walk in heels, and I mostly sport a tank top and jeans. I am simple and mostly easy to please. Except maybe food, I do have expensive taste when it comes to food!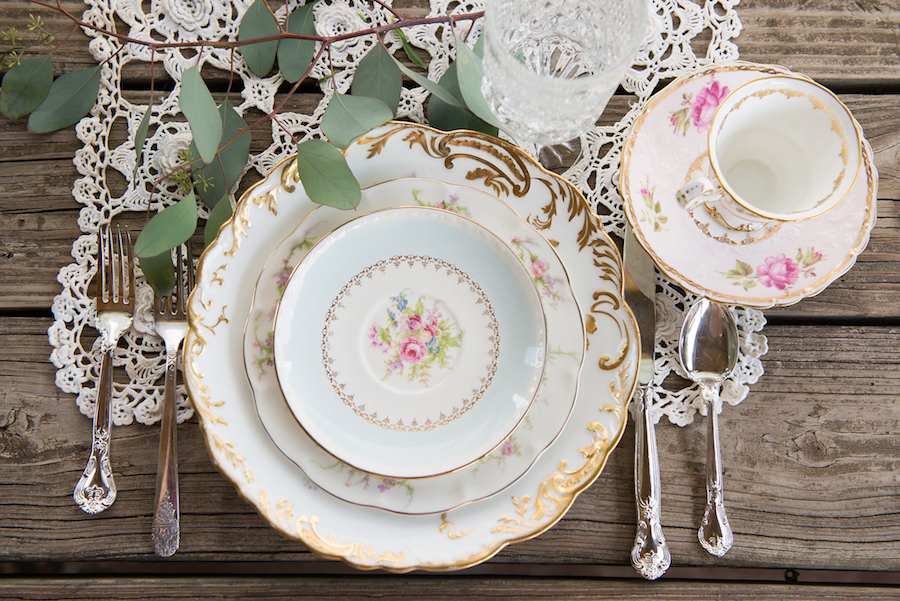 Design and Rentals: Ever After Vintage Weddings
In your opinion, what is a MUST HAVE at every wedding?
A good attitude! We have a sign in our home, Attitude is everything! Pick a good one. Most likely in the course of planning and enjoying your wedding day, things will happen that don't go as planned. There will be obstacles! Just remember why you are getting married. It's your celebration day! Be determined to just focus on the love you share. How much better to look back and remember the special moments, instead of the awful first song the DJ played that was NOT on your play list. (You Give Love a Bad Name was the first song that played at my wedding!).
What are you most excited about in the upcoming year?
I am SUPER excited that a dear friend of mine Jennifer, from Oh Hello Events, has partnered with Ever After Vintage Weddings, and we will now be adding planning services to our site! Couples will have the opportunity to add our EA + OH Day of Coordination services to our Design + Styling packages, which will offer a complete package of design, rentals AND planning!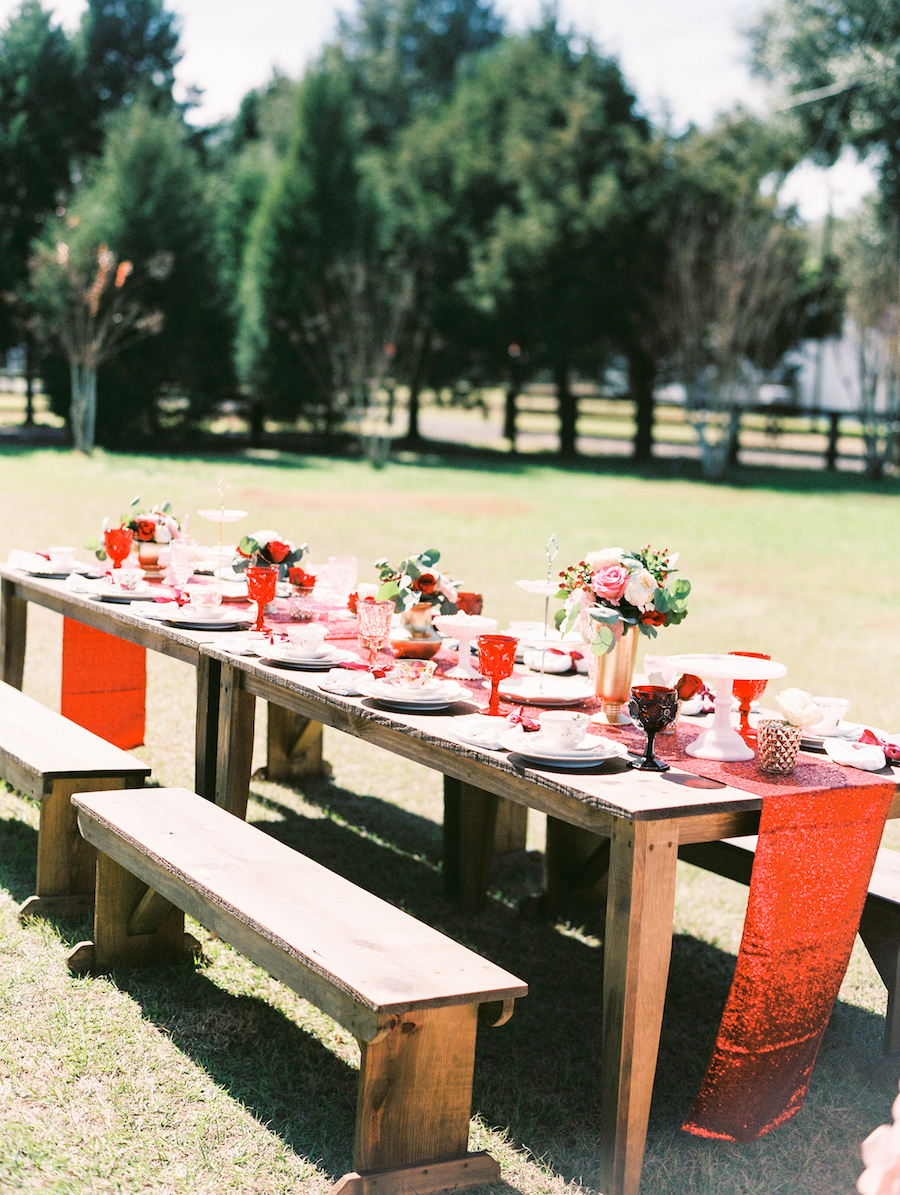 Jacqui Cole Photography | Design and Rentals: Ever After Vintage Weddings
What is the best piece of advice you can give a bride who is searching for a wedding designer and event rental company?
Know what you want and limit your Pinterest time. It's easy to get carried away looking through rental sites and Pinterest with all the pretty options.
If you are on a budget, select a company that has the most relevant pieces you are looking for. Educate yourself on ways the company might help you save. Often it is actually cheaper to rent, than the time wasted shopping, and in some cases actually paying more. You would be surprised how many brides we hear from who spend so much time "thrifting" for china, just to contact us months before the wedding saying "I give up! I would rather rent!" No matter how much you love the flea market, it's not the same trying to gather everything you need in such a short time. It takes the fun right out of it eventually. We have been collecting for years. Also, be sure to get all the details from each vendor regarding delivery, pick up times and whether or not they set up the items for you.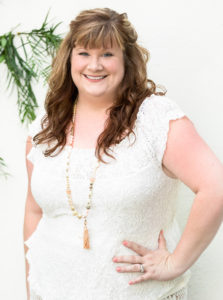 HELLO! My name is Cassandra, and I am the owner of Ever After Vintage Weddings. My creative journey started as an event coordinator at a local craft store. It was there I was introduced to my love for all creative things. I've been known as a cake decorator, floral designer, graphics artist, paper crafter, jewelry artist, wedding photographer, mother and a wife!
Most of our rental collection comes from my hobby of collecting vintage things over the last 10 years. I love true southern charm: sipping sweet tea on the porch, kind greetings, traditions and biscuits! While I have a strong obsession for detail, I appreciate things with imperfections. I began in the wedding industry as a photographer, but with the support and encouragement of fellow professionals, I decided to take the leap into wedding design.
As a designer, I strive to give my clients a service they can find comfort in. I like to think my personality  encourages an open stream of communication where my clients can freely express their thoughts and wishes. Giving my clients a personalized special day means that it's important they find me approachable. We are a hard working team, and I am proud to say time and time again we are told that we excel at exceeding clients expectations. I love what I do, and I feel everything in my life has brought me to this moment in time.
Email Ever After Vintage Weddings
Website | Facebook | Instagram | Pinterest
Featured Ever After Vintage Weddings on Marry Me Tampa Bay