Fifth Sign Yogi has been in business since 2017. We strive to bring bliss to every wedding or event that we are a part of. We are a mobile service that specializes in bridal yoga for the morning of your wedding setting the tone for a stress-free day or the morning after to reinvigorate yourself after the long night of dancing. We also love doing bachelorette parties and bridal parties as a way to give yourself and your guests an unique experience while celebrating you.
Describe the workout:
Each yoga class comes with a routine specialized for relaxation and stress reduction through the use of breath work, meditation, asanas and aromatherapy. Added bonus each class is concluded with a craft beer or mimosa toast.
What makes Fifth Sign Yogi stand out from other yoga instruction?
We are mobile and come to you wherever and whenever is convenient. We specialize in wedding yoga and focus on relaxation poses and breathing exercises to hold that sense of calm during chaos that can occur on the big day.
I Want to Learn More about Yoga Classes with Fifth Sign Yogi
What can I expect at my first class?
Bring your yoga mat, water bottle and wear loose comfy clothes. If you have any allergies or sensitivities to smells please let us know beforehand due to the use of essential oils during the class.
What results can I expect to see?
A great sense of calm to start your day. Stretching will also help your body for the long night of dancing your booty off.
Pricing:
Pricing starts at $115 for private instruction.
Website | Email Fifth Sign Yogi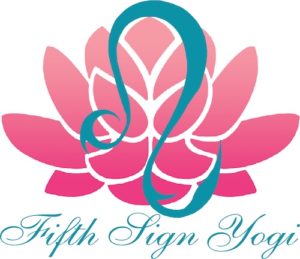 Fifth Sign Yogi on Marry Me Tampa Bay:
Exclusive Marry Me Tampa Bay Promotion:
Save $15 on your Bridal Yoga class
I Want to Learn More about Yoga Classes with Fifth Sign Yogi