The Fenway Hotel Reviews from Marry Me Tampa Bay Couples:
Marry Me Tampa Bay curates the below reviews from real couples whom we've personally interviewed. As Tampa Bay's most trusted wedding planning resource, these reviews are 100% accurate and aren't created by fake accounts.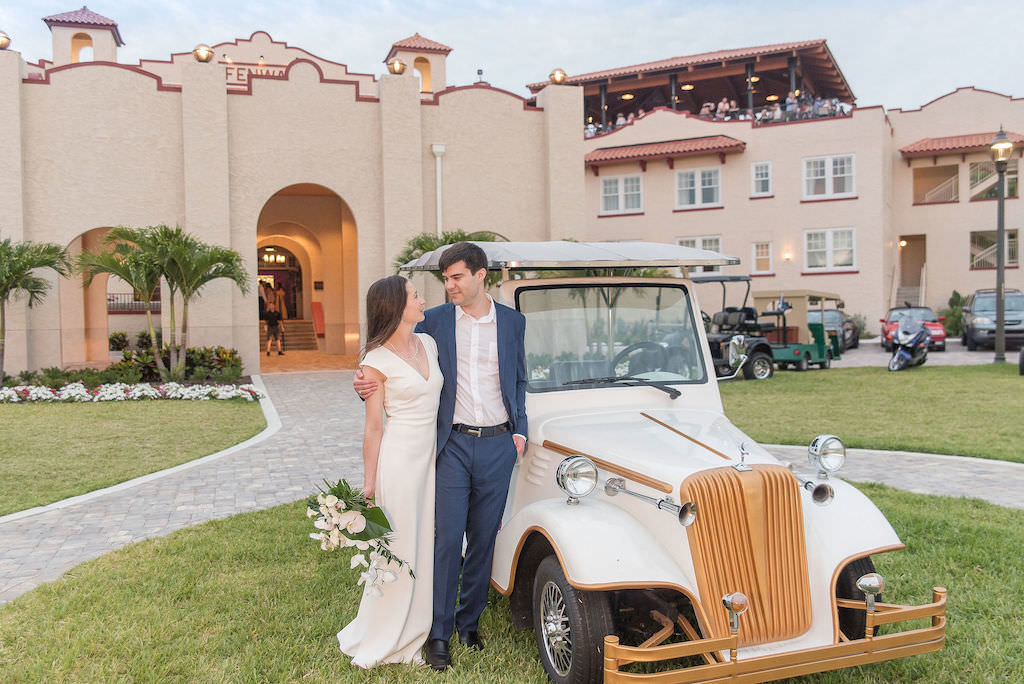 We're both foodies and cared most about having a venue with delicious menu options. We also wanted an indoor reception space with views of the water.
The Fenway Hotel was still under construction when we signed our contract. Our wedding planner, Tammy, recommended that we consider them because she'd had great experiences with their sister property, The Epicurean. After meeting Nancy, at The Fenway, and taking the hard hat tour of the construction site with my mom, we were convinced that it was the perfect location for us. Throughout the planning process, Nancy and her team were very responsive, willing to customize anything we requested and worked seamlessly with our wedding planner and other vendors. The Fenway Hotel really provided exceptional service. For our tasting, the chef prepared all of the dishes we selected and then sat down with us to listen to our feedback and ask if we wanted her to make any changes to the recipes. Additionally, we had planned for our cocktail hour to be outside, but it turned out to be hot and humid, so they allowed us to move the cocktail hour into the hotel lobby. When a line formed at the bar, the servers promptly brought out trays of our signature cocktails so that our guests wouldn't have to wait for a drink.
-Alicia and Williams
As Seen on Marry Me Tampa Bay