Clearwater Beach – Our dream wedding location will have you walking down a sugar sand aisle with the setting sun as a backdrop. Perfectly positioned on the area's best beach and next to famed Pier 60, Hilton Clearwater Beach is one of the area's few hotels offering private beachfront walk-out access. Experience unique venues perfectly suited to create once-in-a-lifetime occasions. 
[pp_gallery id="52931″]
Maximum Capacity: 650 seated, with dance floor
Waterfront: Yes
Outdoor Ceremony/Reception Space: Yes
On-site Catering: Yes
Off-site Catering: No
Extra special touches: Experienced on-site wedding planner, complimentary menu tasting for the bride and groom, expert ceremony officiating services provided by Sensational Ceremonies, wedding cake provided by Chantilly Cakes or Sweets By the Bay, complimentary bridal dressing room, indoor backup spaces for all outdoor events
What makes our wedding venue unique: Over 30,000 square feet of event space with (4) beachside decks overlooking the Gulf of Mexico. The hotel owns and operates a private beachfront perfect for intimate and private ceremonies and events!
Website | Facebook | Twitter
400 Mandalay Ave, Clearwater Beach, FL 33767
(727) 461-3222
Featured Hilton Clearwater Beach Weddings on Marry Me Tampa Bay: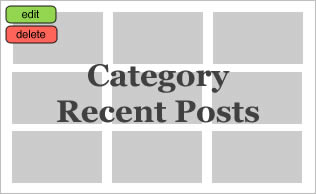 View More Hilton Clearwater Beach Weddings
Hilton Clearwater Beach Reviews From Marry Me Tampa Bay Couples:
"I've traveled all over the world, and Clearwater Beach is one of the most beautiful beaches in the world! Clearwater is also close to both our families, so that made it convenient! The Hilton provided us with a wedding coordinator who was with us during this entire journey. Courtney made us feel comfortable and gave us some amazing advice. She has good taste! As someone who is planning a wedding remotely across the country (2,138 miles to be exact), this was extremely important. I couldn't ask for a better wedding. Our venue made this once-in-a-lifetime experience so incredible!" -Mandi and Miles | Bright and Airy Blush & White Hilton Clearwater Beach Wedding
"It was important that the venue to be on the beach and have an outdoor area for the reception, as I wanted to walk down the aisle barefoot in the sand. The Hilton Clearwater Beach met all my required criteria in what I was looking for in a venue: response time, great reviews, trustworthy brand, outdoor venue, pricing, etc. Working with the venue was great. They were able to accommodate our special requests, were very detailed, and responded to any questions by the next day. It was very clear they knew what they were doing and knew the answer to any question I had." -Meagan and Brandon | Navy Blue and Peach Destination Hilton Clearwater Beach Wedding
"We definitely wanted a beach ceremony, and we wanted our guests to have an opportunity to enjoy the wonderful Florida surroundings that Clearwater has to offer. The Hilton Clearwater Beach was our perfect venue in every way. We could have the beach ceremony that we dreamed of, and the Hilton's Sandpiper Deck was a beautiful blank slate that we could decorate to suit our vision. We received compliments for weeks afterward from our guests. The food, hospitality, coordination, and support was top-notch." -Molly and Adam | Blush & Gold Hilton Clearwater Beach Wedding
"I wanted a natural atmosphere with an open space for all of our wedding guests to mingle and party. I fell in love with the Hilton Clearwater Beach's outdoor reception area. When I walked around the hotel and saw the Sandpiper Deck, I could visualize our wedding there. I loved the open, rustic wood deck just a couple steps from the sand and that there was an awning above to protect us from the rain. It was the perfect blank canvas to transform into my own dream wedding!" -Brittini and Kyle | Blush Pink & Ivory Hilton Clearwater Beach Wedding
"We wanted a resort located right on the beach that offered a sand ceremony and an outdoor reception area. We took our first vacation together at the Hilton Clearwater Beach so there was a sentimental connection. The beach was private (which was awesome), so we didn't have to worry about a lot of people being in all of our pictures. The location is excellent. There are so many places in walking distance to eat, grab a drink or take a boat ride, so we knew family and friends would enjoy their time outside of the wedding day." -Rachel and Ryan | Purple Hilton Clearwater Beach Destination Wedding
---
As Seen on Marry Me Tampa Bay