We specialize in creating edible works of art, in the form of wedding cakes! We have the unique ability to create stunning, contemporary cakes that also taste incredible. We offer full dessert bars and edible favors as well.
---
---
What Inspired Us to Start Our Business is:
At first, I just liked making pretty things, but then I realized how much of a demand there was for custom cakes, and more specifically wedding cakes. I've always had an entrepreneurial spirit, and I am proud to teach my children the importance of hard work, reliability, perseverance, and consistency.
---
Our Personality Is:
My personality tends to be pretty relaxed! I love learning about my clients to see what their wedding vision entails, and what having a beautiful wedding cake means to them. I always include my clients in the design process, I think it's way more fun, and they get to feel like they really helped create something beautiful!
---
We Love Being a Part of the Wedding Industry Because:
I just love the excitement that each couple feels while planning their wedding. It's such a special time for them, and something many of them only do once. Their joy is contagious, and I just can't help but feel happy right along with them. I also love working aside other wedding professionals who have an equivalent love and passion for their work, just as I do!
We love to "WOW" our clients with a fabulous cake that exceeds their expectations. Wedding Cakes are a timeless tradition, and we love to create cakes that reflect the couple's personal style.
---
What Makes Our Business Stand Out From Other Vendors Is:
We work with our couples on every detail to ensure their cake matches their overall style- From flavor, to design, to presentation. We also create award-winning sugar flowers that can elevate your cake design to the next level. We take food safety very seriously, and highly recommend using edible flowers for your cake!
---
One Thing Most Couples Would Be Surprised to Know About Us Is:
I was born in Kansas City, Missouri, I used to march Drum Corps (think professional marching band!), and I graduated with a degree in History.
One of Our Non-Wedding Passions Is:
My husband and I love to bowl- It's actually how we met! We bowl together in a league every week!
---
Our Pricing:
It's difficult to give an exact price for custom work, but we can say that buttercream cakes start at $6/serving, and fondant covered cakes start at $8/serving.
---
Our Associations/Awards:
Published/featured in Cake Central Magazine, Black Bride Magazine, Weddings magazine, and on numerous wedding and cake decorating magazines, along with the Sugar Flowers receiving multiple awards. Owner and Founder, Emily Lopez has her own wedding cake business column in one of the most read Cake decorating magazines in the world, as well as several published tutorials. She also teaches local classes, and mentors other cake decorators around the country.
---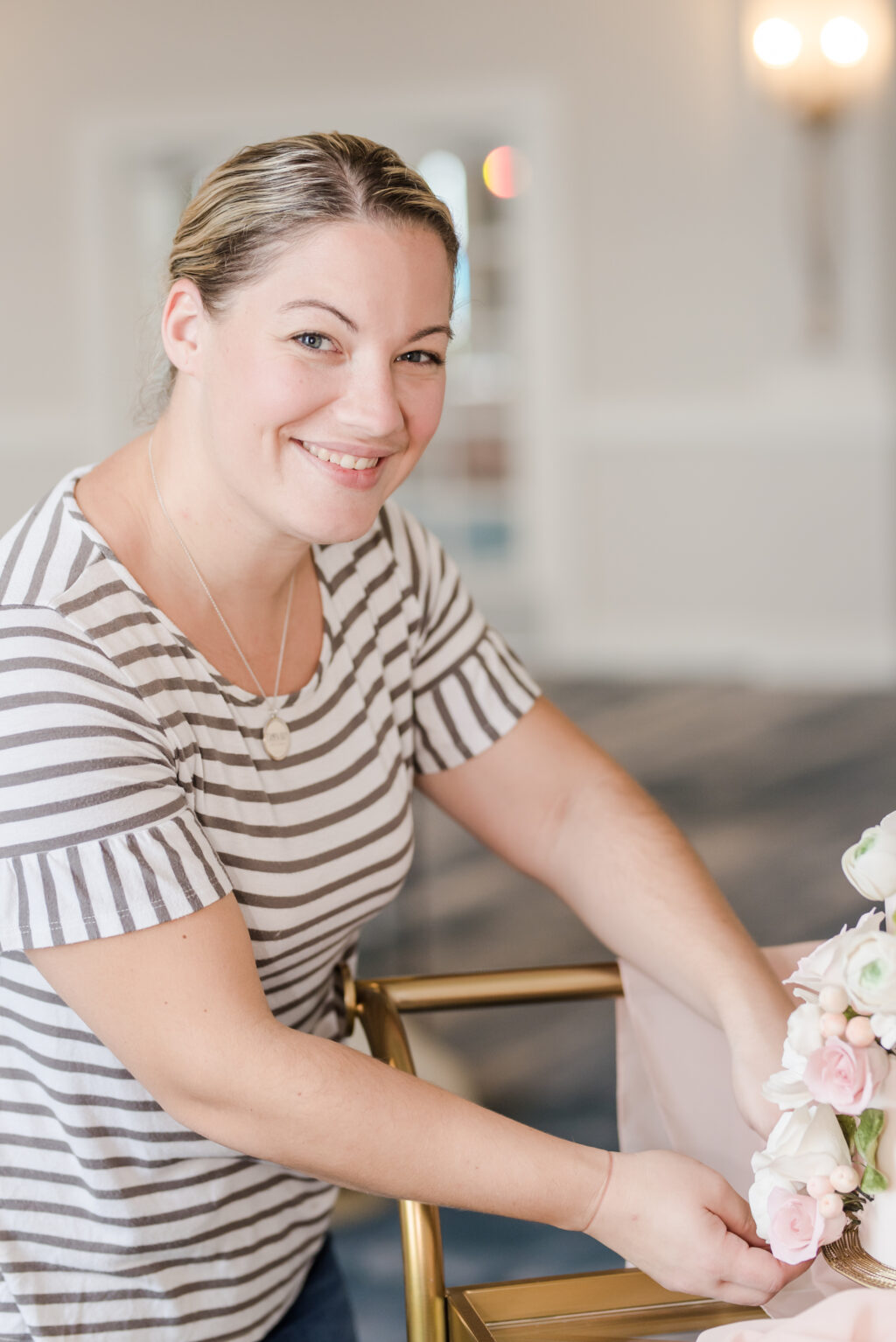 Meet Emily
I'm Emily Lopez, I am 33 years old. have been happily married for nearly 10 years, and we have been extremely blessed with 4 children! I have lived in Apollo Beach for about 6 years, and before that, I lived in the Fort Lauderdale area-which is where I met my husband. When I am not working you can find me hanging out with my kids anywhere from Legoland, to the museum, to Disney, to the park. My favorite place in the whole world is the beach!
Tampa Bay Cake Company Reviews from Marry Me Tampa Bay Couples:
Marry Me Tampa Bay curates the below reviews from real couples whom we've personally interviewed. As Tampa Bay's most trusted wedding planning resource, these reviews are 100% accurate and aren't created by fake accounts.
---
---
As Seen on Marry Me Tampa Bay