Sunset Strings provides elegant, upbeat live music for wedding ceremonies, cocktail hours, and receptions. Our musicians are professionals in their field, have masters degrees and doctorates in their instruments, and perform regularly in professional orchestras. We also enjoy performing the most current Top 40 hits, pop, rock, jazz, and classical music.

[pp_gallery id="63616″]
Our wedding entertainment style is:
Most couples ask for their ceremony music to be romantic, elegant, and meaningful. It's during cocktail hour that we pick up the pace with fun, upbeat music that keeps guests of all ages entertained.
String music has been performed at weddings for hundreds of years and never goes out of style. Most guests will never have stood right next to a violinist or cellist as they perform, and will be blown away by the experience.
Our personality is:
We're committed to spreading joy through music. We truly have the best jobs in the world, and we have so much fun working with couples to plan beautiful music.
We love providing entertainment for weddings because:
We love weddings because every couple is different! Different personalities, different tastes, different energy, different history. The music you choose sets the ambiance for your wedding, and works along with everything else (the venue, decor, flowers, etc.) to tell your story as a couple. We love arriving at the wedding and seeing how the playlist we've customized together fits into the whole picture.
What sets us apart from other entertainment vendors is:
It all comes down to our musicians, and they are truly second to none. Many of our musicians have performed in the country's top venues (Carnegie Hall, Broadway) or toured internationally. They have each performed in over 1,000 weddings, so your music will be in good hands.
Our pricing is:
Our pricing varies depending on exactly what you're looking for. We offer soloists, string duo, string trio, and string quartet. We can also have the musicians perform with tracks, which is a fun option for cocktail hour especially.
Pricing begins at $350 for a soloist for the ceremony.
In addition to music, we also provide:
We offer backing tracks, and amplification for an electric violinist. We also do custom arrangements of your favorite song, if it's not on our playlist.
Our Awards:
Wedding Wire Couples' Choice Award 2019, 2018, 2017
The Knot Best of Weddings 2019
Preferred Vendor of Marry Me Tampa Bay
As seen on The Knot
GigMasters Gold Member
Website | Facebook | Instagram
I want to learn more about Live Wedding Entertainment.
Featured Sunset Strings Weddings on Marry Me Tampa Bay: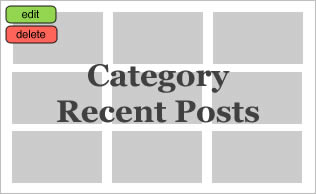 Sunset Strings Reviews by Marry Me Tampa Bay Couples: 
"My guests absolutely raved about the electric violin player during the cocktail hour, and I am actually disappointed I had to miss it since we were out taking photos during that time! Erica at Sunset Strings was so easy to work with and incorporated everything we requested, and our guests had a really great time." -Ashley and Nick | Red and Gold Downtown Tampa Wedding
"I found Sunset Strings from Marry Me Tampa Bay. Their reputation was fantastic, their prices were reasonable, and they had the expertise and knowledge that I was looking for. My husband's family are all classically trained guitarists, pianists, and signers so I wanted a musician that they would enjoy listening to." -Breeze and Kyle | Tropical St. Pete Beach Wedding
"We included live music for the outside ceremony because we thought it would sound better than something over a speaker. It was absolutely beautiful. I would highly recommend Sunset Strings to anyone looking! They gave us a list of all of their songs, which made it super helpful to choose. They also have a YouTube channel with different videos that you can click through and listen to while picking your selections." -Abbie and Joe | Blush Pink and Gold Sarasota Wedding
"We were amazed by how great all of the reviews on Sunset Strings were. From their amazing sample songs on their website to their quick response time and fair prices, we were sold! The booking process was so easy, and the level of communication from the owner Erica was a bonus! Overall, everything went great and everyone loved them." -Krystal and Edward | Outdoor Rustic Plant City Wedding
Have Sunset Strings Contact Me
---
As Seen on Marry Me Tampa Bay