Kemari Lyn Films is a husband and wife wedding videography team that handcrafts timeless, intimate, and story-driven wedding films for the joyful and wildly in love couple. Our approach and heart is to enrich your marriage through wedding films that will bring you back to those moments of undeniable joy, deeply rooted intimacy, and wildly alive love.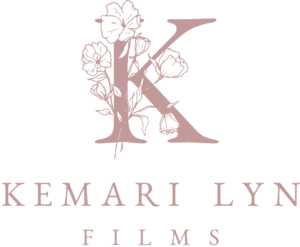 Our wedding videography style is:
Our visual style is vibrant, light, and airy and the tone of our films is timeless, intimate, and story-driven! Our films capture sweet and fun moments as they happen naturally, are full of storytelling audio and reflect who you are as a couple.
We love documenting weddings because:
We truly believe in strong marriages and the blessings that come with it! Marriage is amazing and we adore filming the beginnings of marriages and knowing that our films will be a part of our couple's story for years and even passed down through generations. We want your wedding films to be something you look back on with joy! Through the ups and downs, your wedding films can serve as a reminder of how much you truly love each other and that your love is always worth fighting for. Not only do we want to document and showcase your wedding itself, but even more so, the love and intimacy you as a couple share that led you to this momentous day. Our couples mean a lot to us and it is truly our heart to show your heart in these films.
Our personality is:
We both are joyful, smiley, personable, and always ready for a good laugh! Kemari is organized, easy-going, and loves encouraging others. Jacob is a people person and loves sharing stories and exchanging jokes!
What makes our business stand out from other videographers is:
We're a husband and wife team and we love working together as a couple, for our couples! As a past bride, Kemari knows what you're looking for and picks up on little things so that she's capturing you, your guests, and your details in the most flattering ways. Kemari also graduated from one of the nation's top film schools and worked in the film industry prior to filming weddings. She absolutely loves filmmaking and love itself, so she married the two together (pun intended)!
We are a boutique wedding videography house and we're personally there for you the whole way from emails and meetings, to filming the day of, to editing and delivering your special wedding films. We focus on capturing real moments and emotions and creating timeless wedding films that truly reflect who you are. We really value relationships with our couples and in order to produce the best work for them and give our couples the best service, we limit our weddings to no more than 20 weddings a year.
Our pricing:
Most couples invest between $5,000 to $7,500 for Florida weddings.
Local wedding videography collections begin at $4,500 and include:
—8+ Hours of Coverage
—Two Videographers {Kemari & Jacob}
—Aerial Drone Coverage
—Wedding Highlight Film {5-6 or 8-9 min.}
—Full Multi-Camera Ceremony Film
—Digital Gallery & Downloads
Additional wedding offerings include:
— a Wedding Trailer, a Full Toasts & Formal Dances Film,
a Wedding Legacy Documentary, Rehearsal Dinner, Additional Hours, & More.
— Having a multi-day wedding celebration? We'd be happy to create a custom collection for you!
— Eloping or having an intimate wedding with under 20 people? Ask about our elopement collection!
{For the complete investment guide and date availability, please fill out our contact form on our website.}
Our Associations/Awards:
Top 3 Videographers in Tampa by Three Best Rated, 2019 WeddingWire Couples Choice Awards for Videography, Love Stories TV's Annual Wedding Film Awards 2018 Editors Choice Nominee and Love Stories TV's Annual Wedding Film Awards 2019 Best Elopement Film Nominee
As Featured In: Martha Stewart Weddings, The White Wren, TAWP, Culture Wedding, Love Stories TV, Florida Bride
Member Of: Marry Me Tampa Bay, PPA, IAOWP, TAWP, Rising Tide Society
Website | Facebook | Instagram
FEATURED KEMARI LYN FILMS ON MARRY ME TAMPA BAY: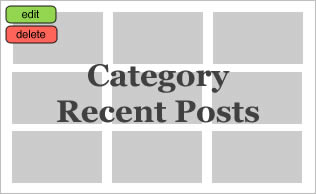 View More Kemari Lyn Films Weddings on Marry Me Tampa Bay
---
Kemari Lyn Films Reviews From Marry Me Tampa Bay Couples:
"When my sister got married she did a video, and I got to hear my maid of honor speech over the whole film. It made me so emotional! It was like living the whole day over again. Our videographer, Kemari and her husband Jacob of Kemari Lyn Films were absolutely amazing! They made us feel so comfortable and made sure to capture the most special moments. They were so genuine and really cared about us and didn't just view us as another client. They made us feel so special and we can't thank them enough!" – Lauren and Max | Outdoor Southern Rustic Inspired Palm Harbor Wedding
"After speaking with Kemari of Kemari Lyn Films, we knew we had to have her film our wedding day. Kemari doesn't just love her job, but she loves to share love stories. I felt really comfortable that Kemari would be able to participate in our day with us and would know just what moments to capture and how to present our day on film. We were more than thrilled with the finished product. Kemari was an absolute joy to have around and to work with!" – Ashley and Nick | Elegant Red and Gold Downtown Tampa Wedding
---
---
As Seen on Marry Me Tampa Bay