[pp_gallery id="52778″]
Website | Facebook | Instagram | Pinterest
(813) 849-1149
I want to learn more about Stationery and Invitations from Invitation Galleria.
We provide the following types of wedding and event invitations:
Custom, Thermography, Letterpress, Engraved and Digital Printing.
We provide the following styles:
Chic, Trendy, Modern, Traditional, Classic and Vintage.
We love creating wedding invitations because:
They set the tone and are the first impression guests have of your special day. We love being part of that and there is nothing compared to the joy we see when our brides and grooms receive their invitation sets; that is priceless!
Our pricing:
Varies according to budgets and to the complexity of the invitations. We have different price points, from affordable to luxury and everything in between.
We pride ourselves on:
We pride ourselves on treating every client with the utmost respect, our exquisite attention to detail, customer service, uniqueness of our products, superior quality of the end product, handwritten calligraphy and craftsmanship.
Featured Invitation Galleria Weddings on Marry Me Tampa Bay: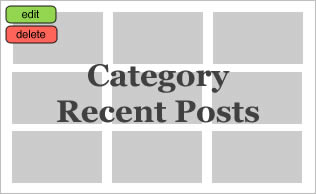 View More Invitation Galleria Weddings
Invitation Galleria Reviews From Marry Me Tampa Bay Couples:
"We wanted a classic and elegant invitation that matched our romantic theme. We did a blush invite with gold foil writing. We had previously used Invitation Galleria for my sister's Quincenera, and they truly delivered. We could not have been happier with how they turned out!" -Deviney and Brett | Romantic Blush Pink, Gold & Ivory St. Pete Beach Wedding
"I absolutely loved the concept of designing the wedding invitation from scratch. My inspiration was our color palette, and I knew I wanted something elegant. I truly feel the wedding stationery sets the tone for the wedding. Owners Jose and Michelle of Invitation Galleria are so amazing and very thorough. Their customer service and products are outstanding. The showroom display of wedding stationary was fantastic for a visual person like myself." -Samantha and Terry | Classic Gold and Ivory Downtown Tampa Wedding
"I knew that I wanted a monogram crest and gold foil incorporated, so I just searched for invitations that had those features and fit the theme of glamorous and elegant. My best friend had just used Invitation Galleria for her wedding and told me how amazing they were, so I met with them and loved them. They had amazing service, were organized, quick and had great pricing!" -Paria and Bradley | Glamorous White and Gold Ballroom Wedding
"I wanted an invitation that looked elegant and that incorporated our wedding colors. From the beginning, I wanted a pocket fold since you could do a lot with them. From the first moment we met with Michelle and her Jose [of Invitation Galleria], we knew they were going to take great care of what we were looking for. They listened to us and gave us great ideas. The invitations turned out beautiful and incorporated everything we wanted." -Stephanie and James | Elegant Coral and Blue Tampa Wedding
---
As Seen on Marry Me Tampa Bay