Located in the heart of Ybor City, the CL Space is a unique and versatile wedding venue that offers an industrial style with an intimate atmosphere. The historic brick walls and beamed ceiling accents offer character to this loft-style event space.
Whether your Tampa Bay wedding day will include 50 or 150, the CL Space offers flexibility, allowing you to bring in your favorite wedding catering company.

Website | Facebook | Instagram | Pinterest
Featured weddings on Marry Me Tampa Bay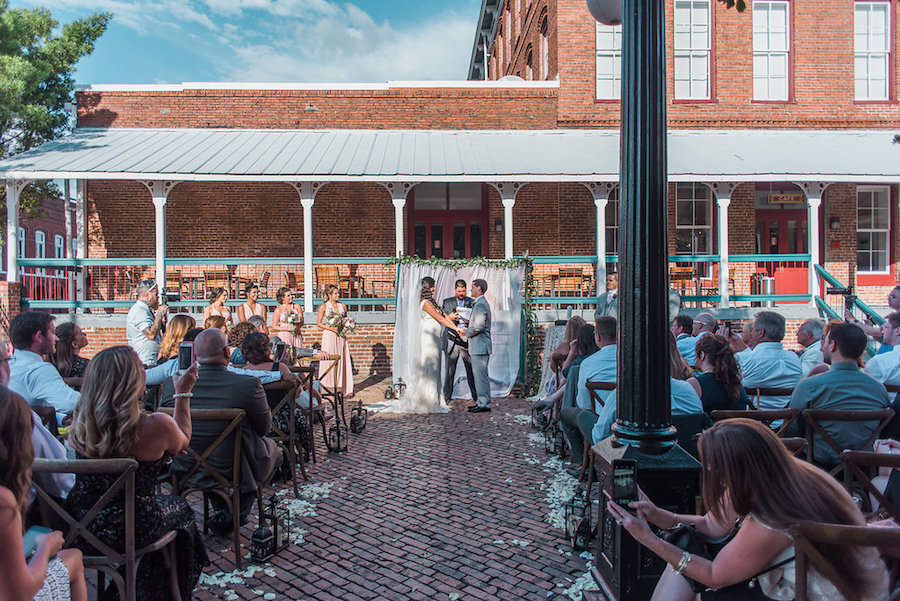 Jeanine Leigh Photography &  Green Pearl Photography | Wedding World Changer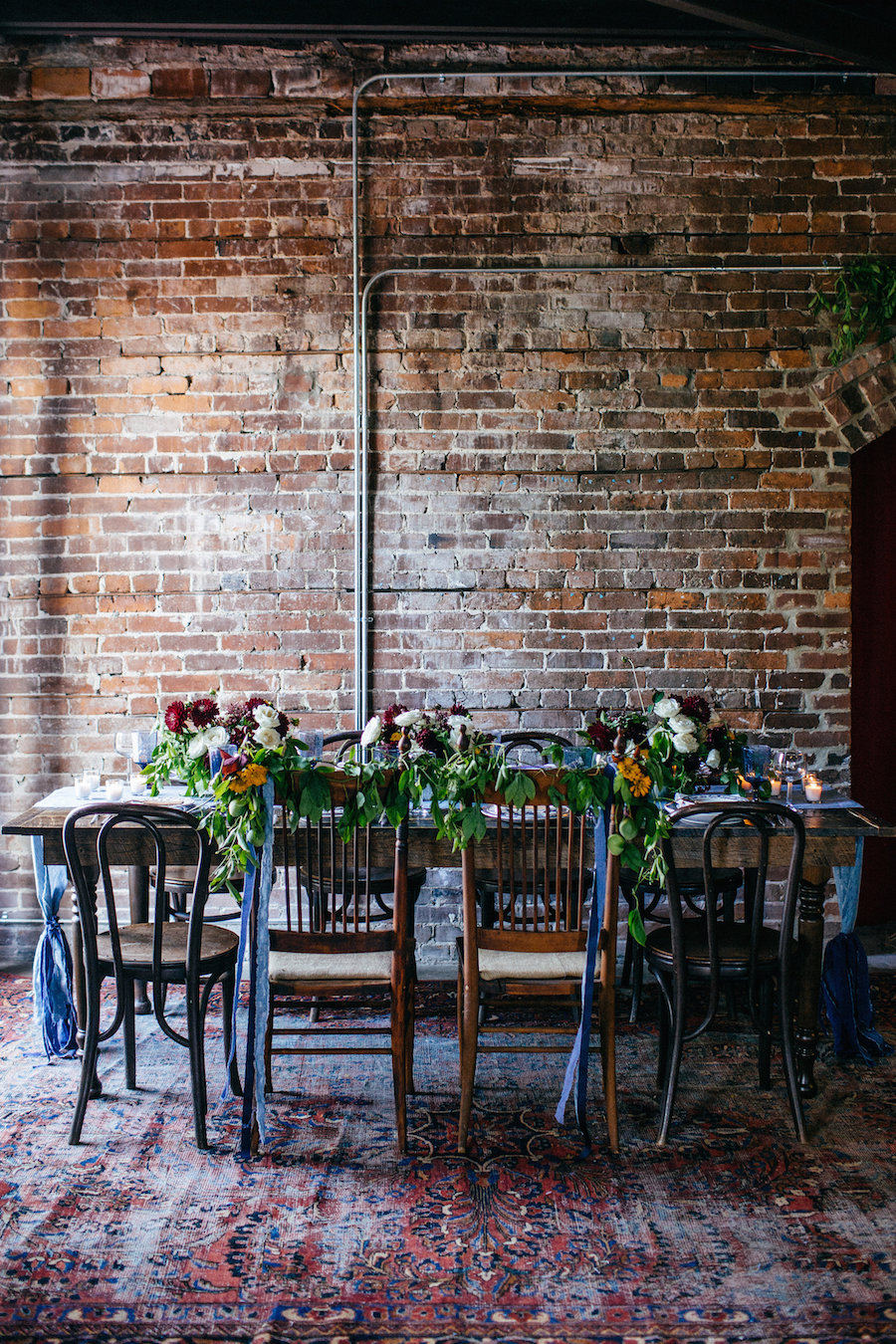 What is one of your favorite things about being the CL Space venue coordinator?
Putting clients in touch with great vendors who I know will take care of them and seeing how the space is transformed!
What three things do you love most about your venue?
Exposed beams
Brick walls
Floor-to-ceiling windows
What would couples be surprised to know about your venue?
The building was the first brick cigar factory in Tampa!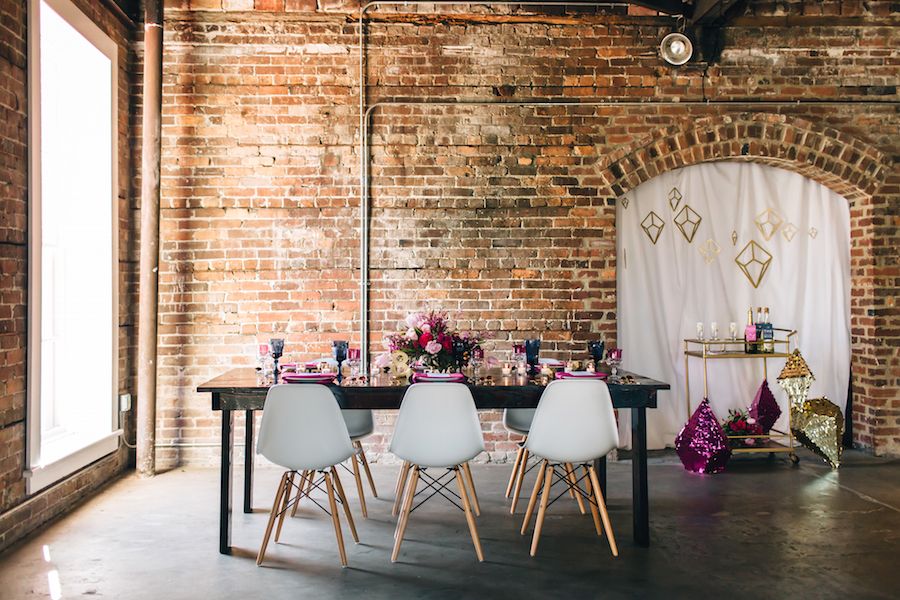 Renee Nicole Design & Photography
How does the CL Space make the planning process easier for couples?
Provides vendor suggestions and floor plan assistance
What perks do your couples receive?
The flexibility to work with any vendors and bring in their own food and alcohol.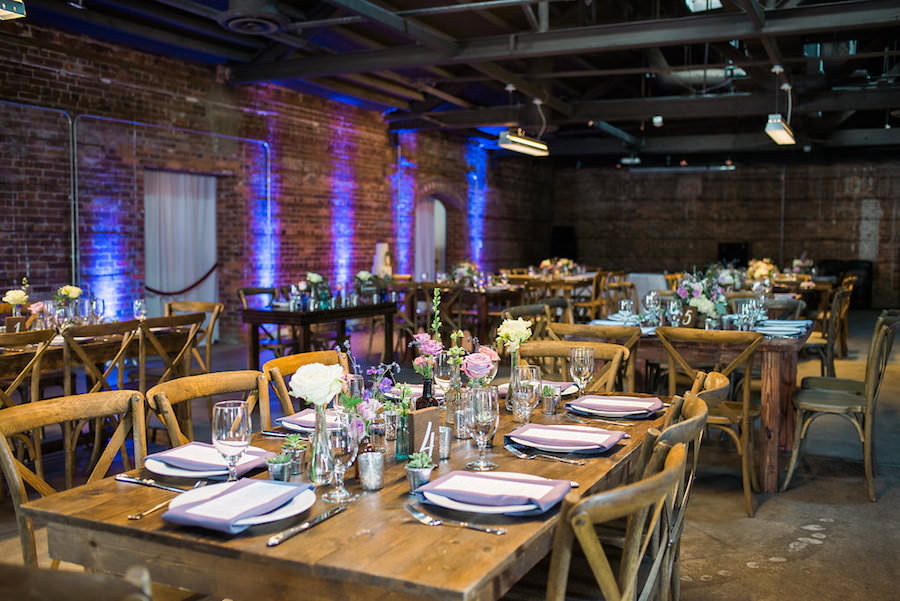 Jeanine Leigh Photography &  Green Pearl Photography | Wedding World Changer
What is one of your most memorable moments at the CL Space?
Being a part of a surprise proposal! The soon-to-be groom booked the space and set up the sweetest dinner for two, prepared by a private chef who made food from the future bride's hometown. He even had a video of him asking her father for permission, along with a slideshow of images from their entire relationship. She came in thinking she was touring the space with a client for her job, and I had to greet her while he hid to surprise her. I was shaking in my boots in fear of spilling the beans, but everything was perfect and the proposal was so so special!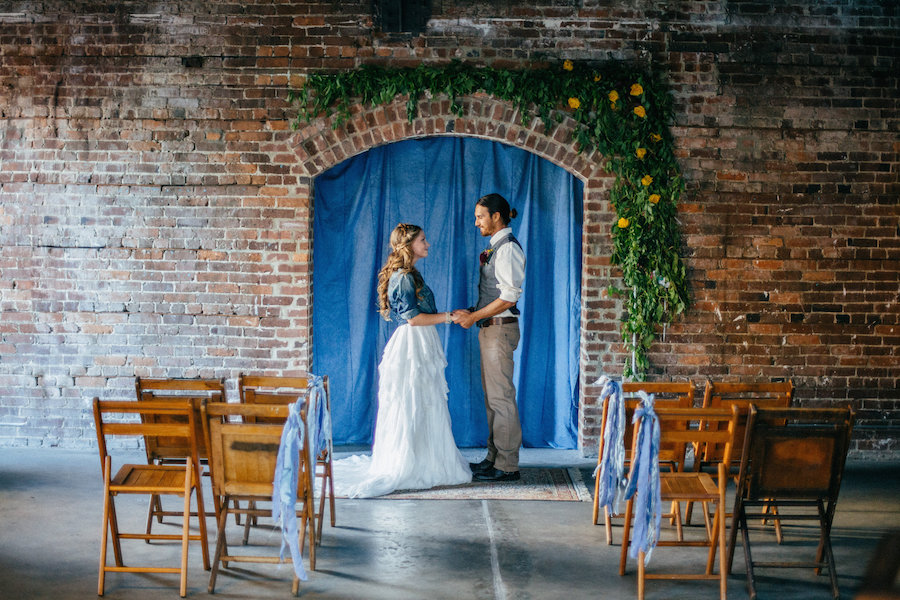 In your opinion, what is a MUST HAVE at every wedding?
A day-of coordinator! There are so many tiny details that you don't want to have to worry about on the day of your wedding, and the last thing you want is for a friend or family member to have to set up on your big day.
What is the best piece of advice you can give to a couple who is searching for a wedding venue?
Come prepared with questions, make an appointment with the venue, and plan to book your venue about a year to a year and a half out from your date!
Reviews From Previous Marry Me Tampa Bay Brides:
"We needed a venue that would allow us to bring in our own vendors and reflected the true personality of Historic Tampa. We wanted a venue with a sense of giving back and that could accommodate our eco-friendly, sustainable, and "give back" theme.We knew about Creative Loafing's publication and were really excited to hear about how they rent their venue, the CL Space. They do a wonderful job at keeping Tampa Bay connected. They did a great job at helping us plan, having staff available and letting us run with the ideas that we had." – Previous Marry Me Tampa Bay Bride Rayna | Nature Inspired Eco-Friendly CL Space Wedding
"I chose CL Space because that was actually my father's office building in the early 1990's. At the time it was home to Levlane Advertising. I saw it as a venue in CL magazine and fell in love. The CL Space has so much going on, and I didn't want to take away from the historic charm. There is something captivating about clean white color schemes, neutral with pops of metallic. Against the red brick it really looked sharp. I wanted our venue to feel like New York City. My musts were exposed ducts, concrete floors and brick walls." – Previous Marry Me Tampa Bay Bride Kirsten | Bohemian Chic Gray, White, and Gold CL Space Wedding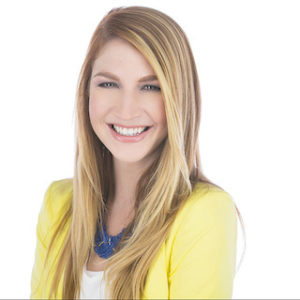 It's safe to say CL Space venue manager Kristin Bowman's heart is invested in Ybor City, as she lives, works and plays in this lovely little community. As co-owner of a local wedding planning company, she have a vast knowledge of Tampa area vendors and the wedding planning process. She began her career after college in the hospitality industry as a hotel sales/catering coordinator and has worked in various positions from corporate to a venue setup team at a ranch. In addition to managing the CL Space, she spends her time in the marketing department for her favorite newspaper, Creative Loafing. Outside of work, the things that make her the happiest are bike riding, avocados and her dog Coop.
Whether you are planning a wedding, birthday party or baby shower, the CL Space can work with you from start to finish on creating the event experience you're looking for. Venue Manager Kristin Bowman's industry knowledge and network of vendors makes the planning process a breeze, with endless layout options and a vendor recommendations for everything you need to make your event perfect. Kristin has been in the event industry for over seven years and enjoys thinking outside the box and using creativity to make events stand out, while incorporating the clients' personalities and quirks into the finer details.
Website | Facebook | Instagram | Pinterest
Featured weddings on Marry Me Tampa Bay