In an industry overflowing with frilly feminine details, you wouldn't expect to find a beard clad former engineer behind the lens, but with his infectious humor and and passion for capturing memories, Tampa Bay wedding photographer Marc Edwards fuels his passion for capturing wedding day memories.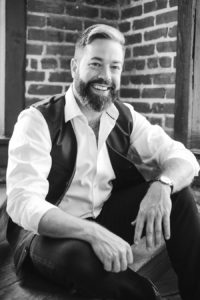 Email Marc Edwards Photographs
Website | Facebook | Instagram
Featured weddings on Marry Me Tampa Bay
What inspired you to start your business?
I graduated from college with a degree in engineering and after six years or so, I was increasingly unhappy in the field, so I began to consider an alternative career. I had a very creative and artistic childhood, and I sort of left a lot of that behind when I chose a major in college. I literally remember waking up one day and thinking to myself, "Why don't I have a creative outlet anymore?" I think that was the inspiring moment when I knew I wanted to become a photographer.
Now, obviously you don't create a functional business overnight, but that moment was all I needed to get the wheels turning. I am thankful for my engineering background too, because it's a big part of how I learn and organize what I do.
What is one of your favorite things about being a wedding professional?
A wedding in many ways is the ultimate family reunion. Family and friends gather together, and in some cases, it may be the only time this ever happens. It's a happy and joyous event! As a wedding photographer I have both the luxury and the responsibility to capture moments that will become invaluable to someone, moments that will instill and retell a memory for as long as there are eyes to see it. This is one of my favorite things about being a wedding professional.
Where do you draw your inspiration?
Inspiration for me comes from being outdoors and making it a point to spend time exploring in nature. My favorite kinds of landscape are mountains and rolling hillsides and streams. Hiking trails, fishing, kayaking and camping are just a few things I love to do. It's how I recharge and clear my head, sort of like my happy place, courtesy of Happy Gilmore! I even hear Chubs playing piano sometimes!
I also get inspiration from my Jack and Jim and all of their friends. (This is a Justin Timberlake reference). He's a pretty talented dude, so if he doesn't inspire you too, then I'm afraid you need to rinse and repeat.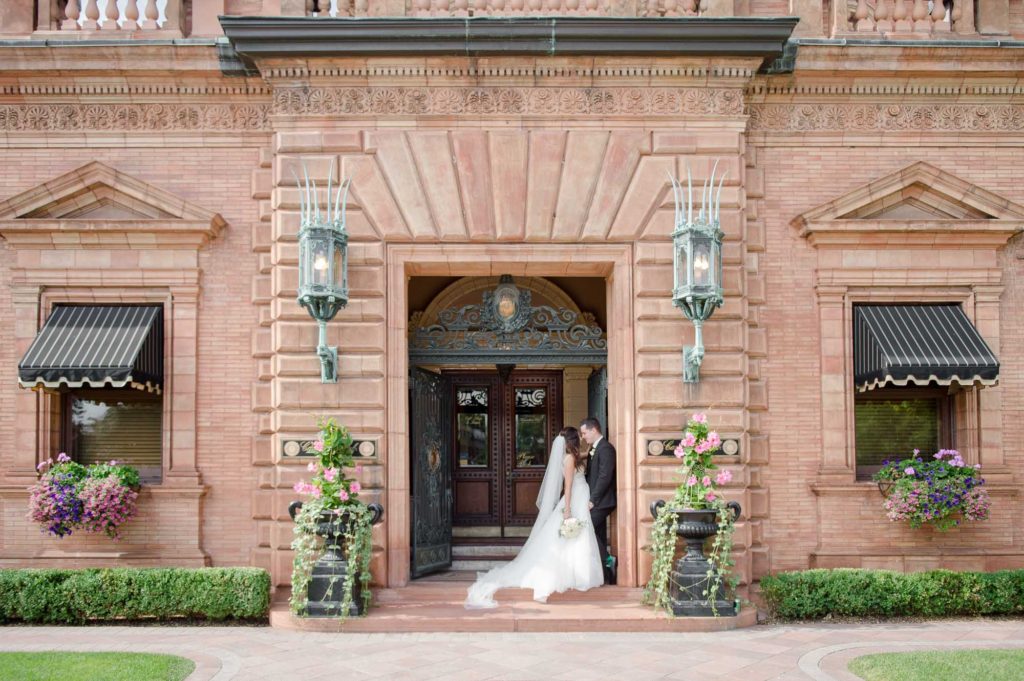 What makes your business stand out from other wedding photographers?
I really just try to be the funnest part of the entire wedding process for couples. I enjoy getting to know my couples and their relationship. I keep it interactive, and I joke a little…okay a lot…probably too much…but hey, I want to enjoy our time together just as much as you.
My goal is to become friends and make our working relationship relaxed and organic. The fact is, many couples have become very dear friends of mine, and I am thankful for that. To me that is the most rewarding perk of what I do.
What is one of your most memorable moments as a wedding professional?
I literally have several that come to mind, and I think you should ask me if we ever meet…. I mean it!
One moment that always sticks out in my mind was at Jilia and Greg's wedding during the father/daughter dance. I've seen this dance done before, but something about this time was clearly different. You could feel the connection and energy all over the floor. Jilia and her father began to cry (happy tears) and one by one, every single person standing there became emotional. Now everyone is choked up and most are crying, including myself and my second photographer Jonathan. As the dance ended and Greg walked to the floor with his mom, I captured one of my favorite images ever. Jilia's father with her in one arm and Jilia's mother in the other. For me this image takes me back to that moment and how I felt right then, with everyone else, and it will remain one of my most memorable.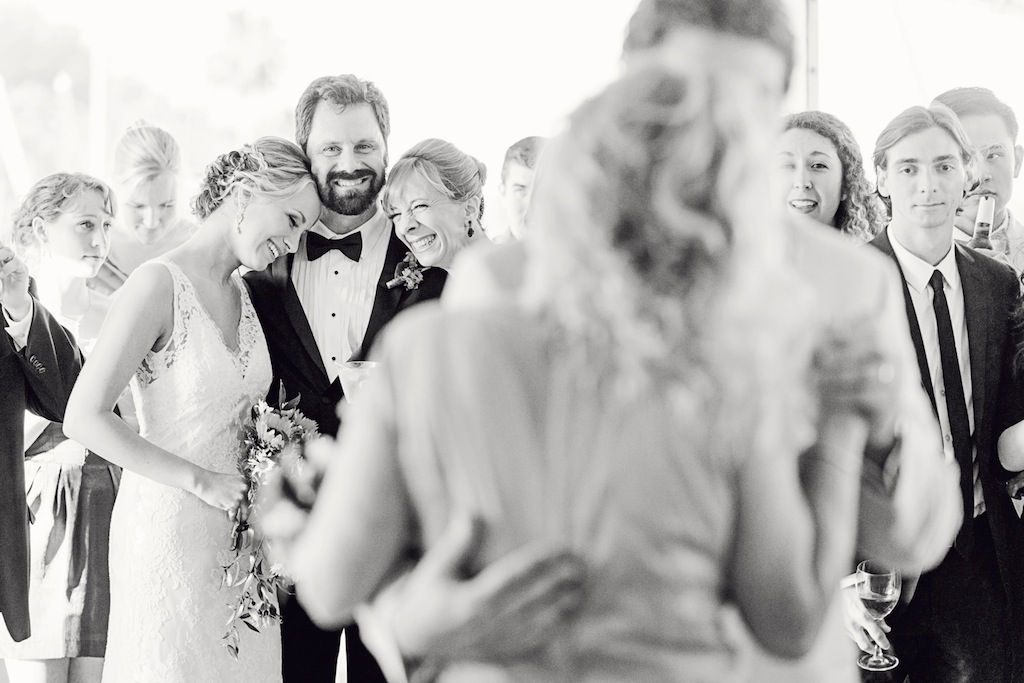 In your opinion, what is a MUST HAVE at every wedding?
Me…duh!
Okay, seriously though, the one thing you must have at every wedding is something you cannot purchase or rent. Your must remember why you are there at all and who you are there for. It's not about anything else, but the other person you are standing in front of at the altar. You must have the presence to enjoy this moment together.
I know, I sound soo smart. Well, I am. ;)
What is the best piece of advice you can give to a bride who is searching for a wedding photographer?
I think, just like anything else, think about what you like and how you envision your wedding. What sorts of images attract your attention and make you see yourself in them? It is also just as important, if not more so, to connect with your photographer on a personal level as it is to love their style and work. Trust me, if you connect then your photographs will be effortless.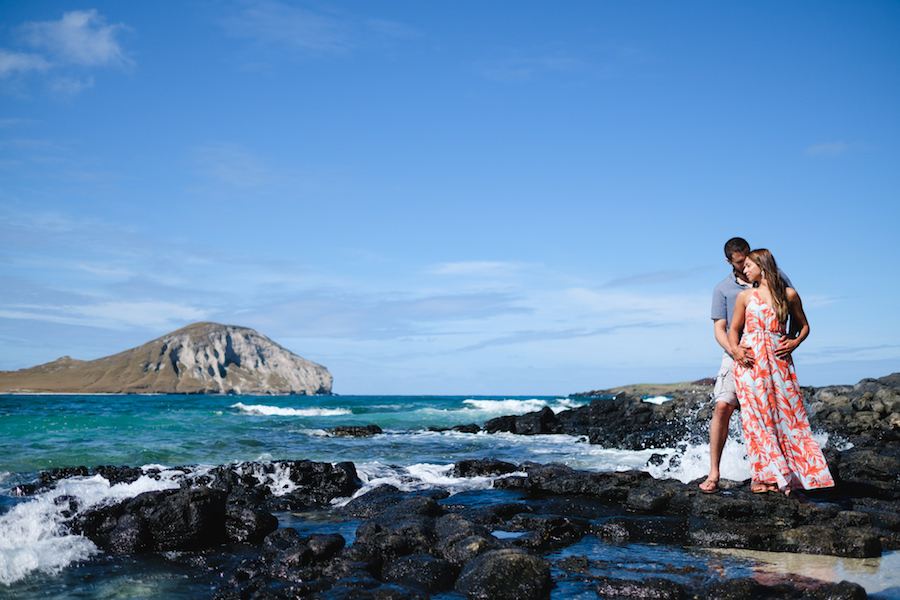 What is one thing most couples would be surprised to know about you?
Most people can't believe I was a former engineer. I have no idea why. I was a pretty crappy engineer, which is why I guess I am a better photographer. Ha!
I am also pretty good at making homemade pizza. I'm serious. I'll destroy you! SAY I WON'T!
What is one of your passions, non-wedding related?
I really love to kayak and float down the springs here in Florida. Nature is my weakness.
Oh, and I definitely have a major passion for craft beer and bbq!
What are you most excited about in the upcoming year?
My son is starting the second grade, and I am so stoked to see how he changes, what he learns and to watch all the new experiences he goes through. He makes me miss being a kid, but I am so glad I get to watch him live it.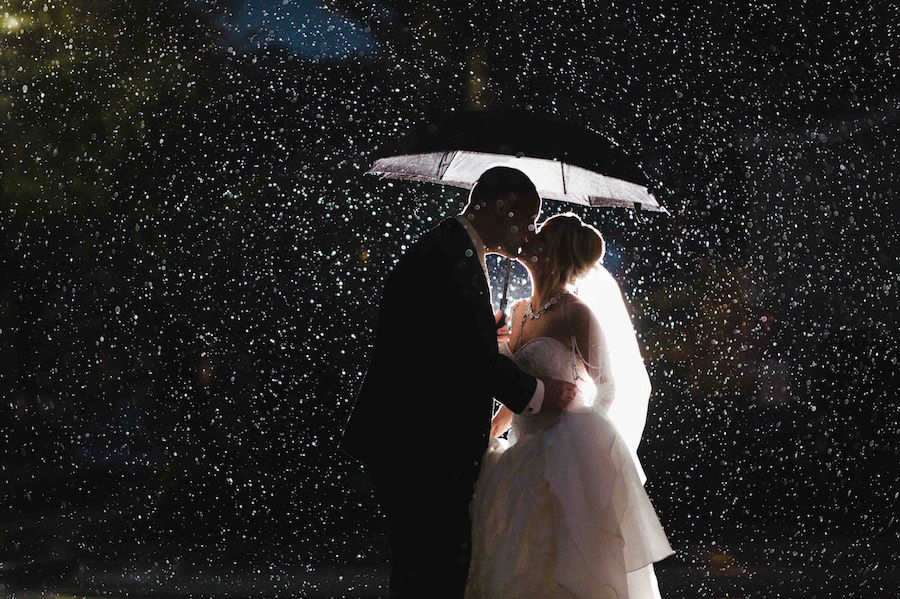 Marc Edwards Photographs
Reviews from Previous Marry Me Tampa Bay Couples:
"I wanted a wedding photographer who had the ability to convey the fun and excitement of our wedding in a classic way. We hired Marc because of the beauty and elegance of his pictures, and we got so much more than that from him! His service was phenomenal. He was able to capture every special and fun moment from our wedding and also brought amazing energy with his fun and outgoing personality!" Previous Marry Me Tampa Bay Bride Maddie: Glamorous, Champagne, Downtown Tampa Destination Wedding | The Vault
"Our planner sent me seven different photographers to choose from. After seeing all the work, we both agreed Marc Edwards Photographs' work just called to us; we just felt connected to him. After meeting Marc, it was even more enlivening. Besides his obvious talent and artistry, he is hilarious with modesty and confident. We felt like we knew him forever. I have been told at least 10-15 times that my pictures are the most captivating and artistic wedding pictures ever." Previous Marry Me Tampa Bay Bride Bride Fallon: Whimsical A Midsummer Night's Dream Tampa Wedding | T Pepin Hospitality Centre
"Good photography was one of my biggest requests for our wedding. I wanted someone unique, hip and good! I was looking for someone who would capture the moments as they were, instead of posing the entire time. I wanted good quality photos that were unique and different. I chose Marc Edwards because I looked at his previous work and loved everything about it. When we met him, we had to say "Yes!" He was genuine, laid back, fun, in the know with things and very talented! Not only is he an extremely talented photographer, he is an awesome guy. It was a true pleasure working with him!" Previous Marry Me Tampa Bay Bride Bride Sandra: Elegant, Rustic Golf Course Wedding | Tampa Palms Golf and Country Club
MORE: MARC EDWARDS PHOTOGRAPHS WEDDINGS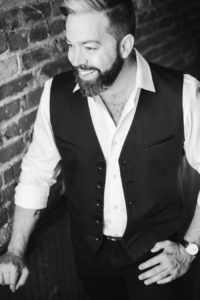 Hi, I'm Marc, and I have been a Tampa Bay wedding photographer since 2007. I graduated from the University of Florida with a degree in Engineering. After seven years, I changed careers and pursued my photography business, and it's been amazing. Let's face it, the world is definitely better off with this decision.
I feel as a photographer that we have a responsibility for preserving life's most memorable moments, including your wedding. I love the personal attention that is required of me on your wedding day. This day is about you and having a great working chemistry between us is key to getting images of you that you will love. Making you feel relaxed, having a good sense of humor (bad works too) and my ego are the most valuable tools I have. Especially my ego…just kidding, that stays at home tied up. Laughter and fun are two things I can't live without and that's something I try to bring to my clients. I want you to have a great time, feel relaxed and enjoy this moment. Website | Facebook | Instagram | Pinterest | Twitter