One of our favorite things about being connected to the wedding industry is seeing all of the fabulous trends and designs that hit the scene each season. We recently partnered with Tampa Bay wedding floral, event decor and entertainment company Gabro Event Services for our Marry Me Tampa Bay After 5 networking event. We asked Amanda Gabro, Event Designer and Florist, to share some of the latest wedding floral trends.
"Lately, I have been very intrigued by the art of suspension and balance. Adding that to my regular love for the Victorian era, nature, modern designs and color, I have been coming up with some really new and awesome techniques," Amanda gushed.
One of the jaw-dropping floral trends designed for Gabro Event Services Floral Open House was a wearable floral strapless cocktail dress, complete with an ombre design of vibrant floral petals and greenery. Constructed with real flowers and hand sewn, it was definitely the talk of the evening.
Complementing the unique floral dress design, Gabro Event Services created a cascading illusion floral waterfall backdrop, which would serve as a stunning focal point behind your sweetheart table or ceremony.
"My favorite classic trends are cascading bouquets and fainting sofas. It gives a very dramatic vibe especially when combined," Amanda explained. "There are so many new trends to choose from that I adore, I would have to say the farm table trend is really cool especially when combined with bright flowers and geometric shapes. We are now providing artificial boxwood walls, crystal centerpieces, new furniture, new dance floors, custom tables, and circular arches."
MORE: GABRO EVENT SERVICES EVENTS WEDDINGS
Tampa Bay wedding and event caterer Delectables Fine Catering provided an array of light bites and a beautiful fruit tree display that was an edible piece of art. Sweetly Dipped Confections created custom dessert favors with edible logo images that served as the perfect memento to celebrate the floral launch, while Tampa Bay wedding photographer Lifelong Photography Studios captured all of the details.
We asked Amanda to share her best tips when it comes to trying to create a unique Tampa Bay wedding.
"Brides should definitely look at Pinterest photos for some of their inspiration, but also bring out their own personality when discussing with a planner or designer. Try to come up with at least a few things that you haven't seen before, don't be afraid of your own creativity."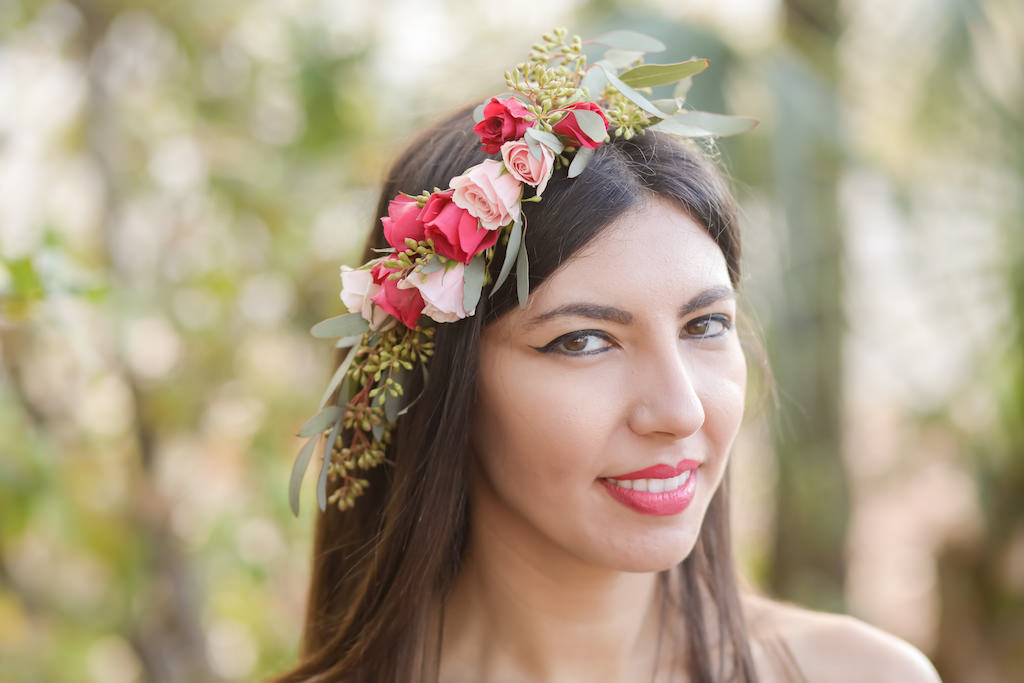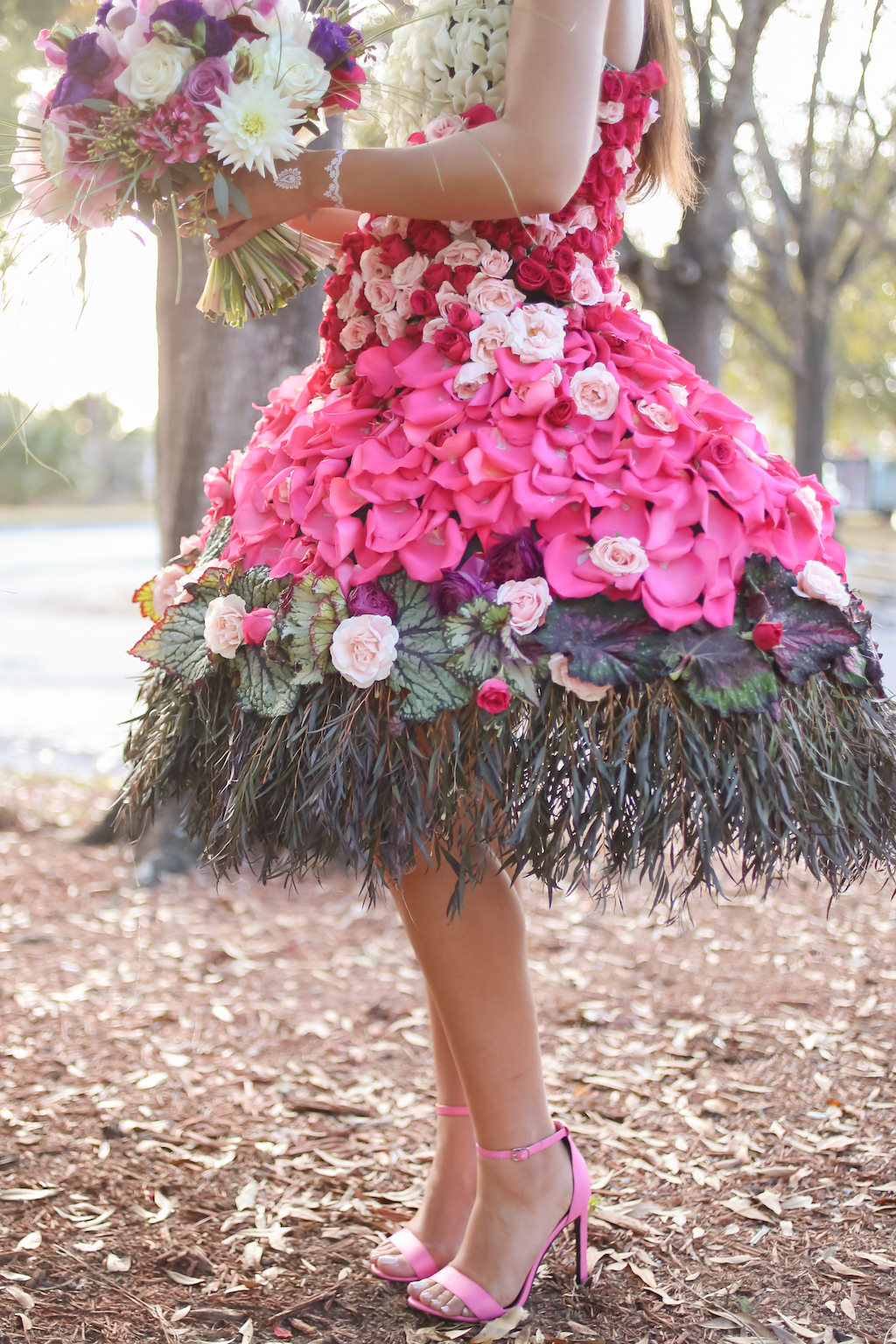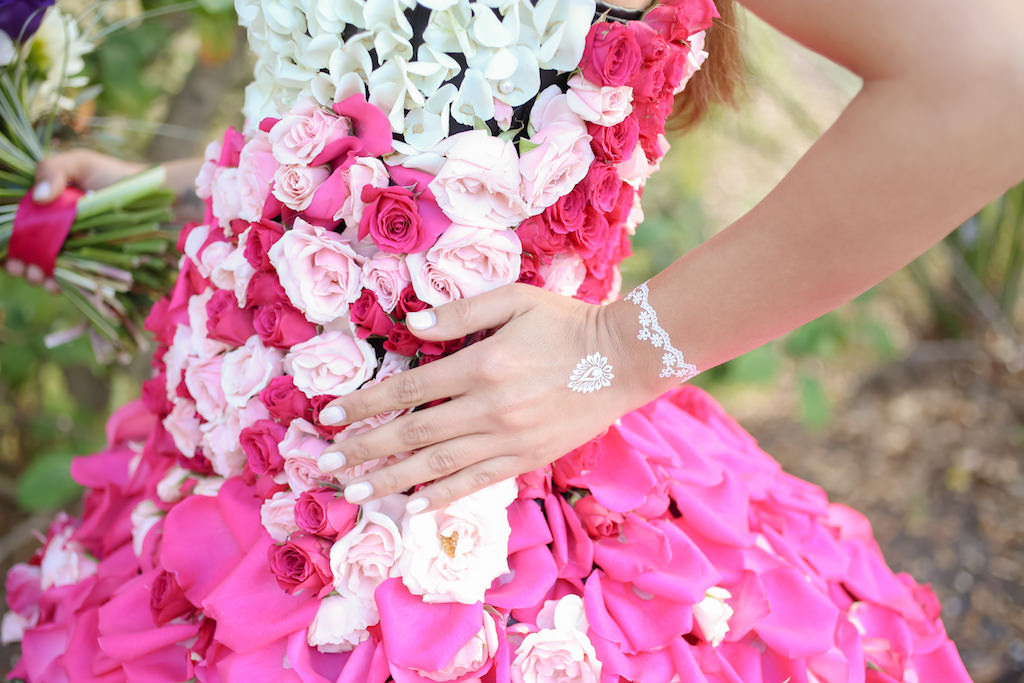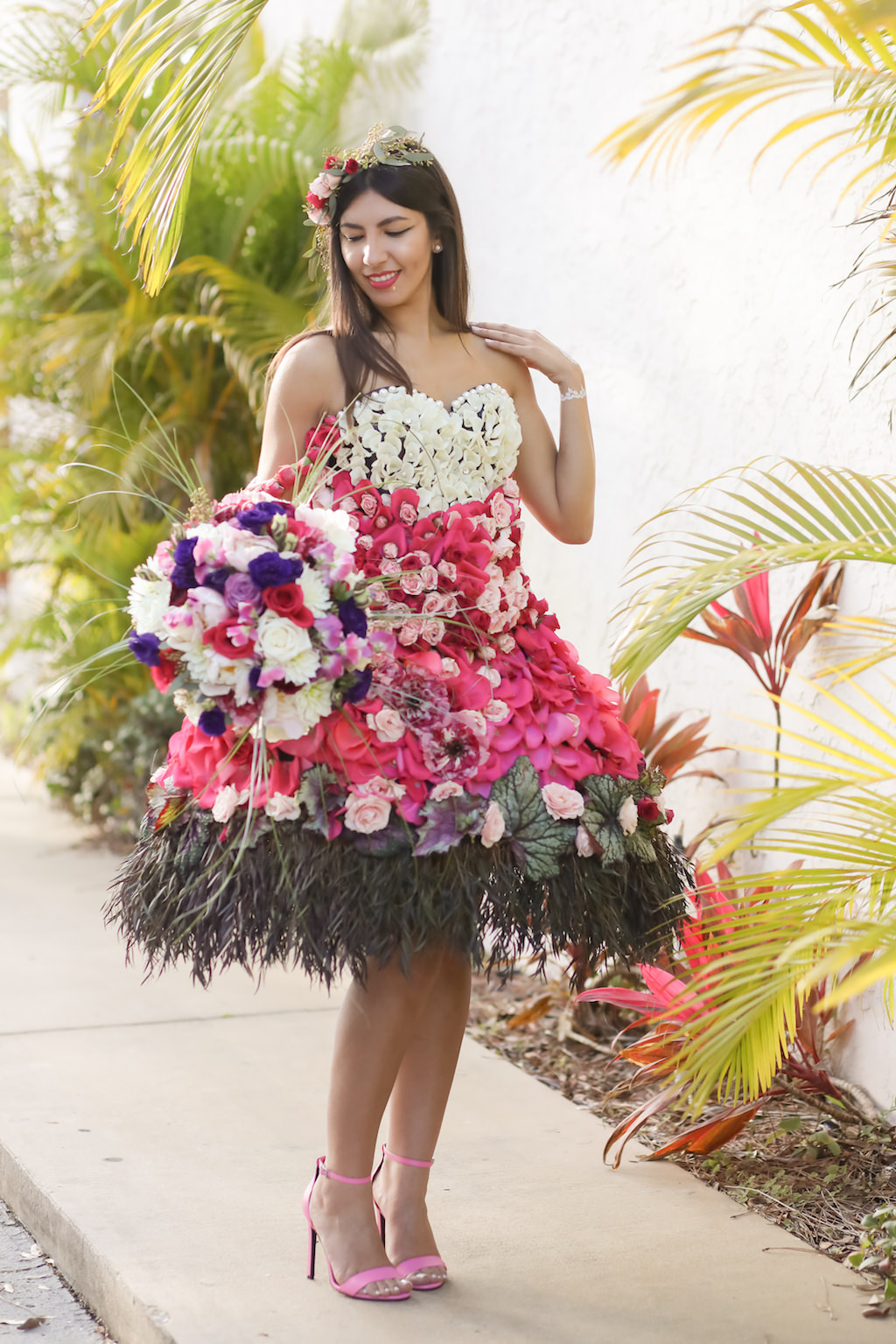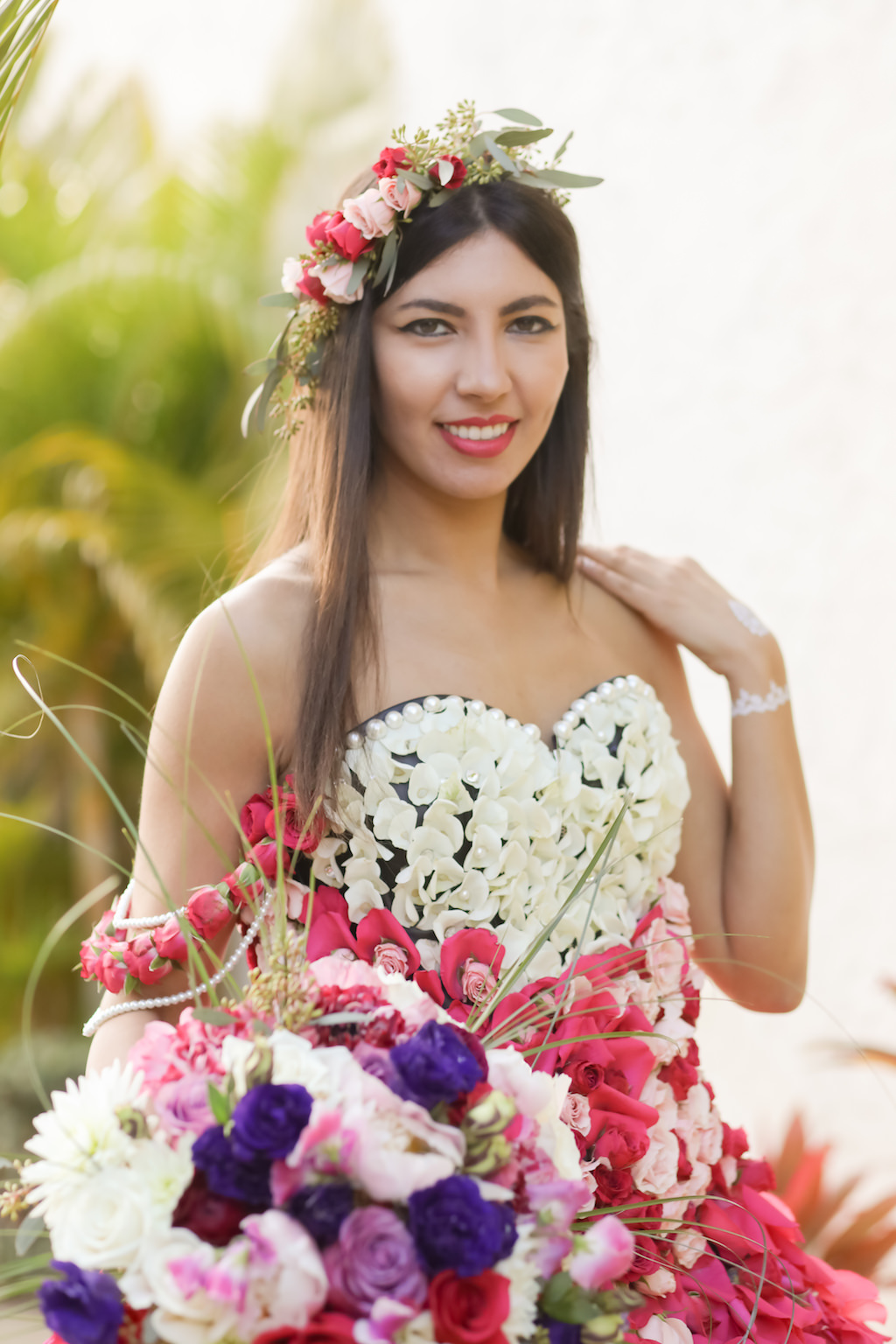 I want to Learn more about Lifelong Photography Studio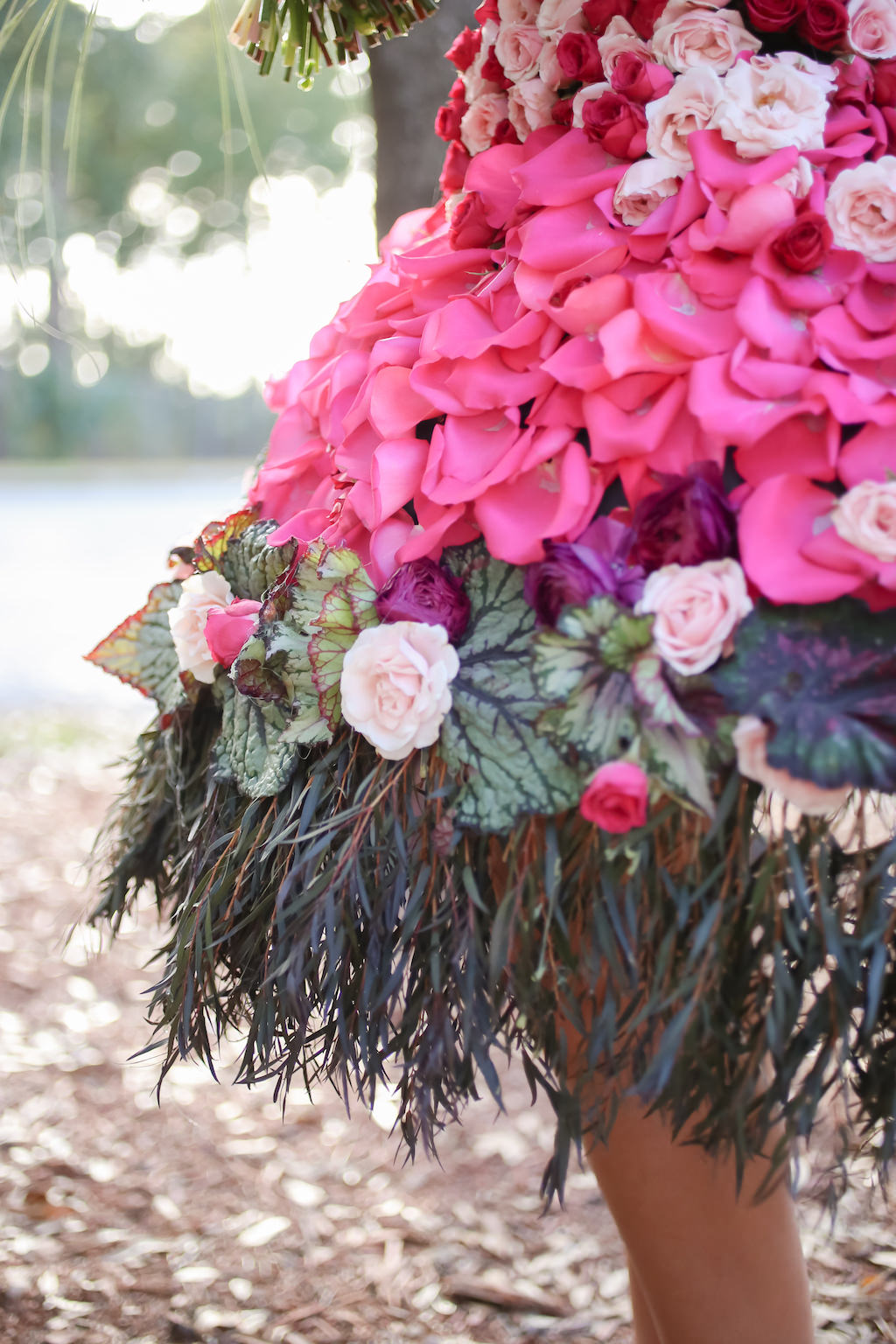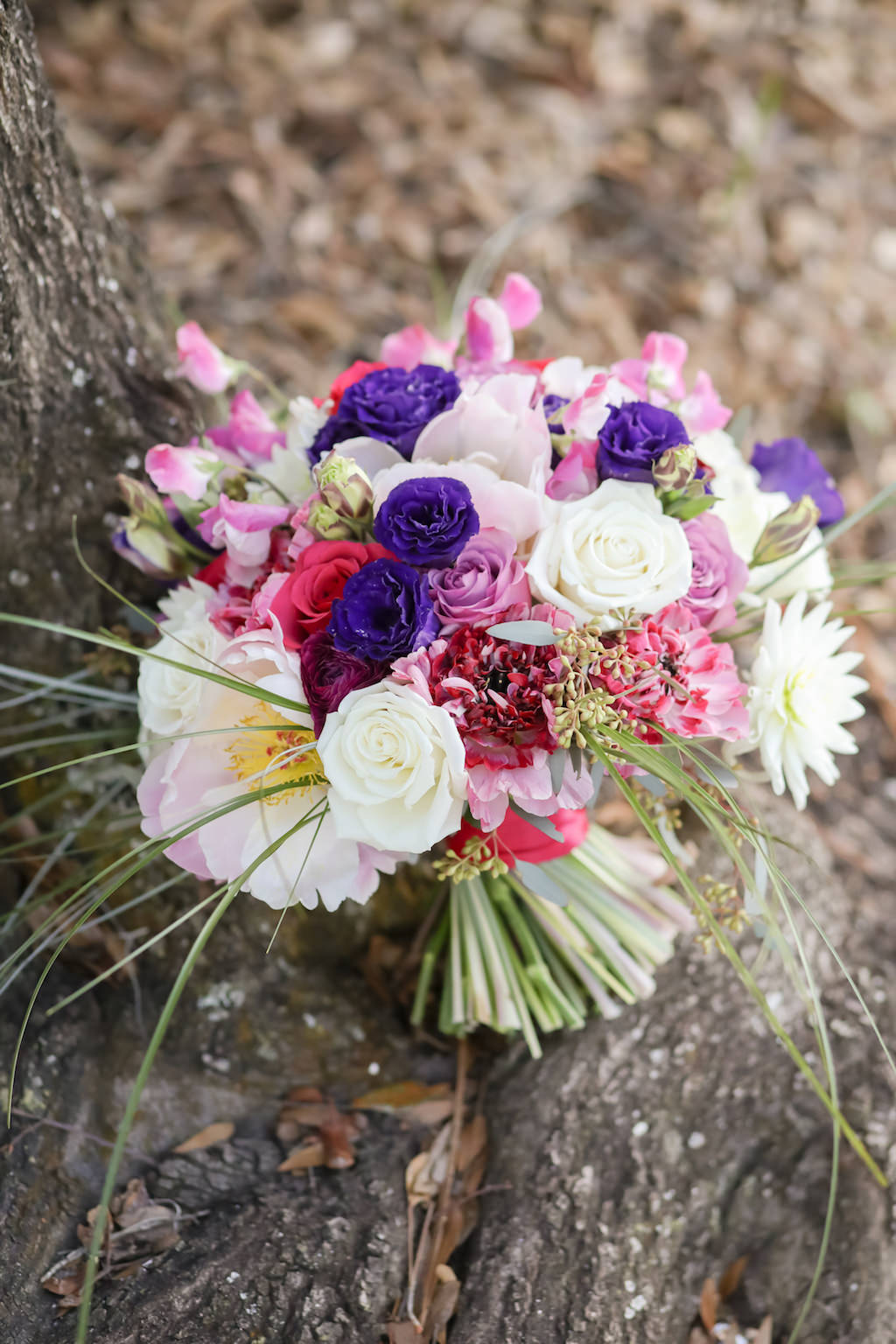 I want to learn more about decor and draping from Gabro Event Services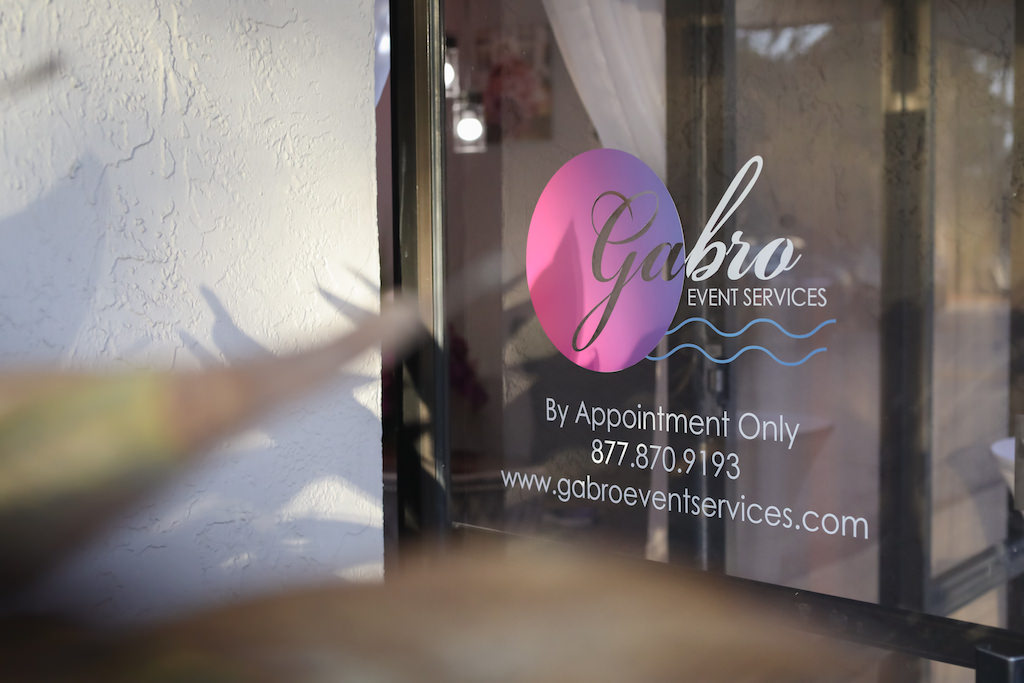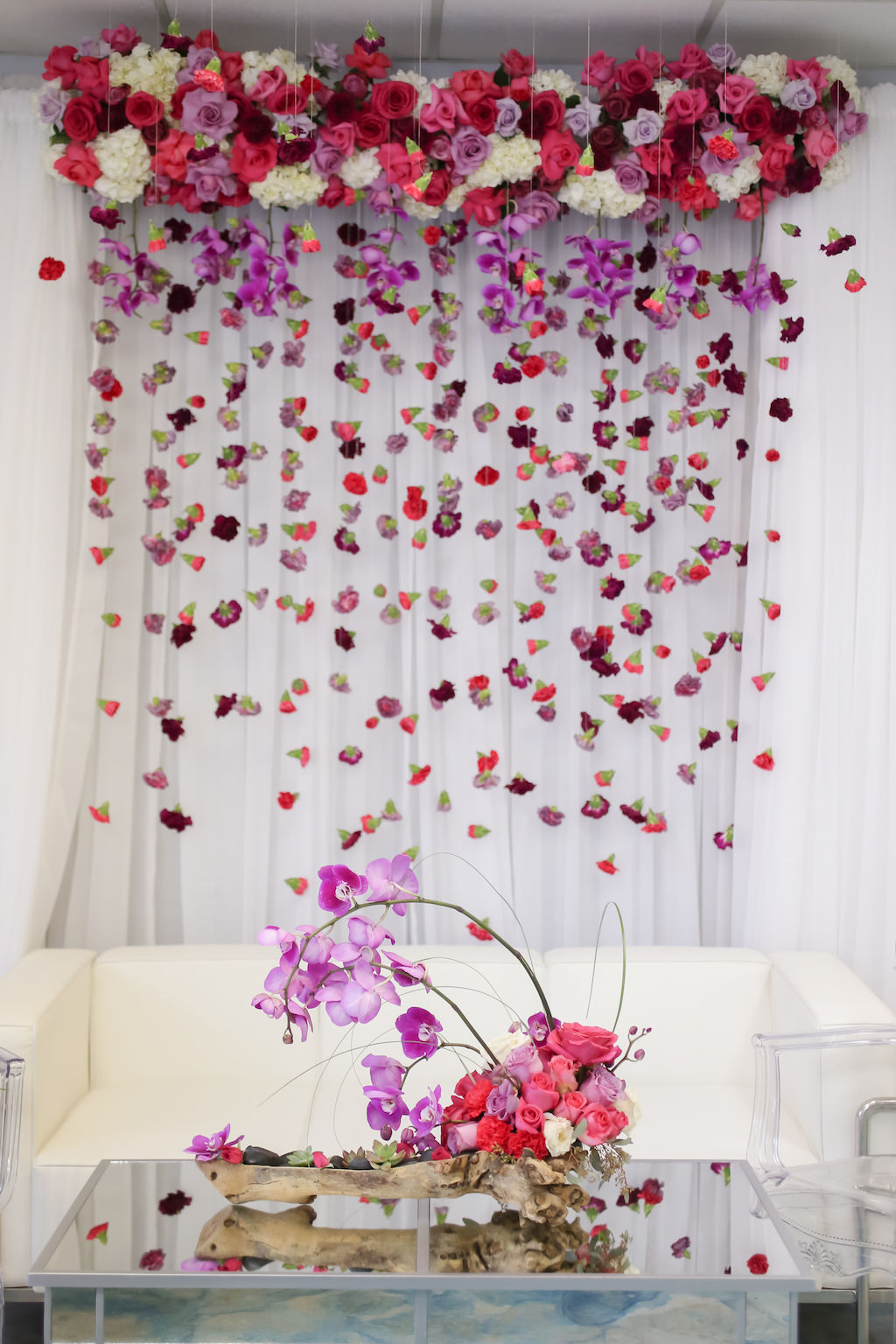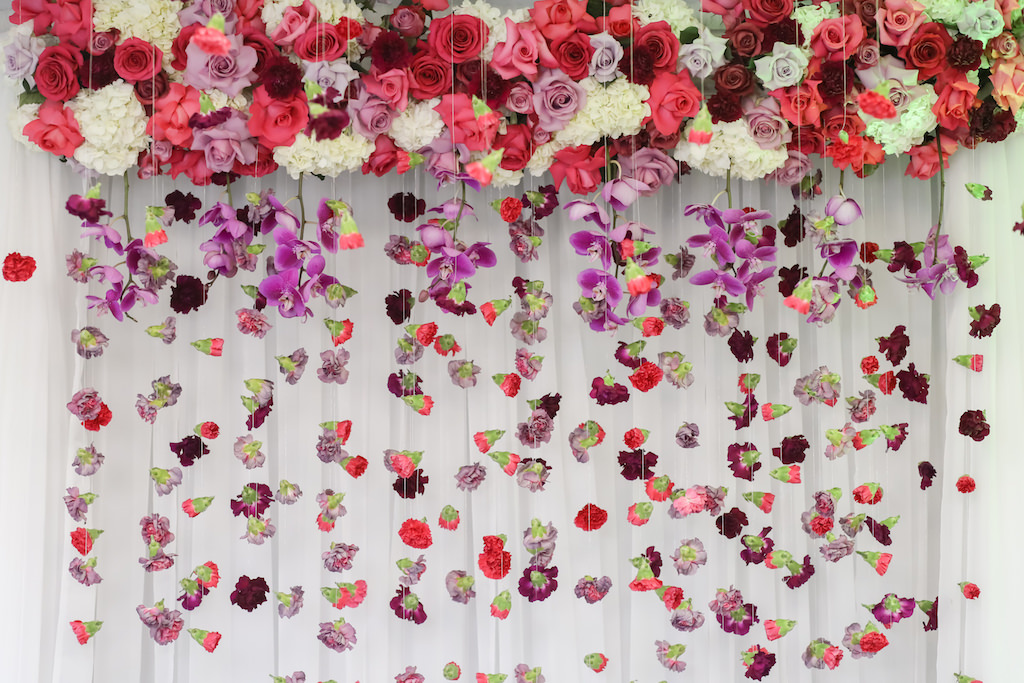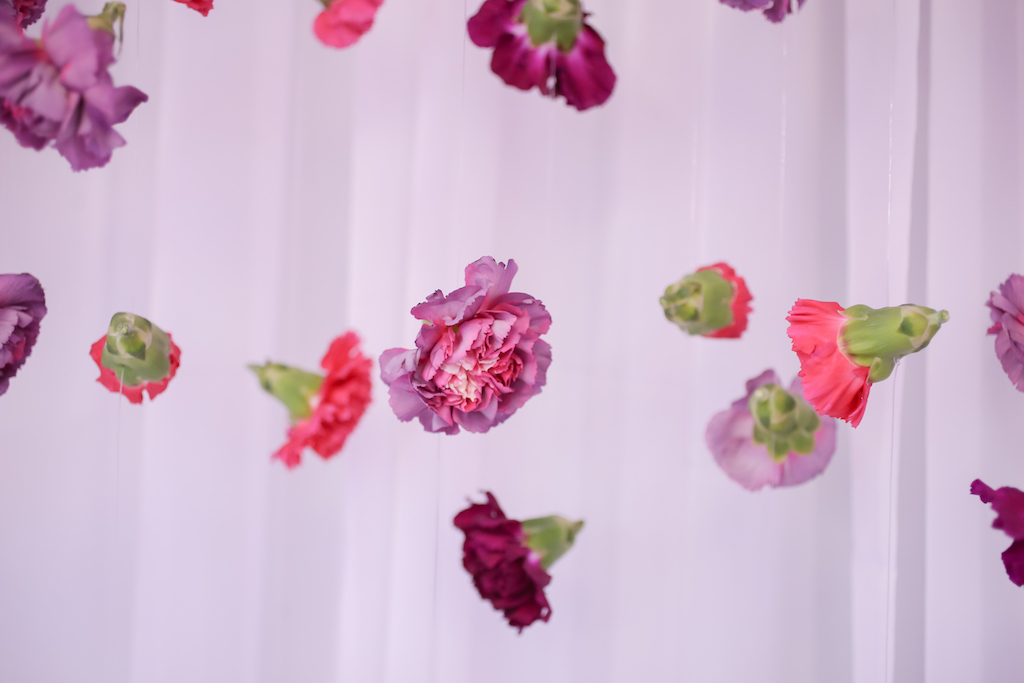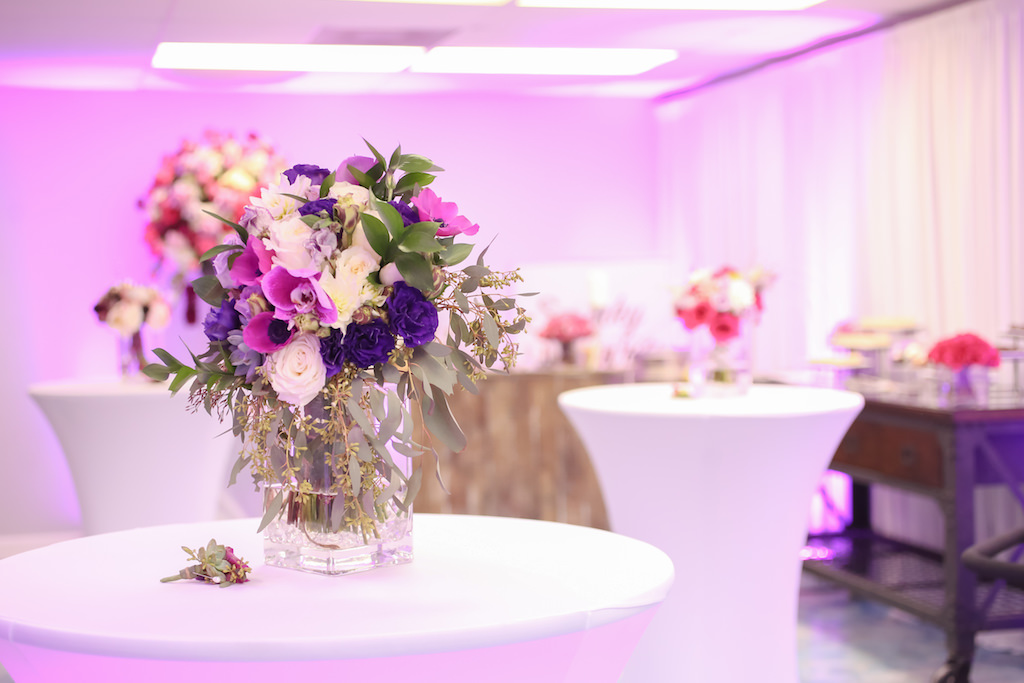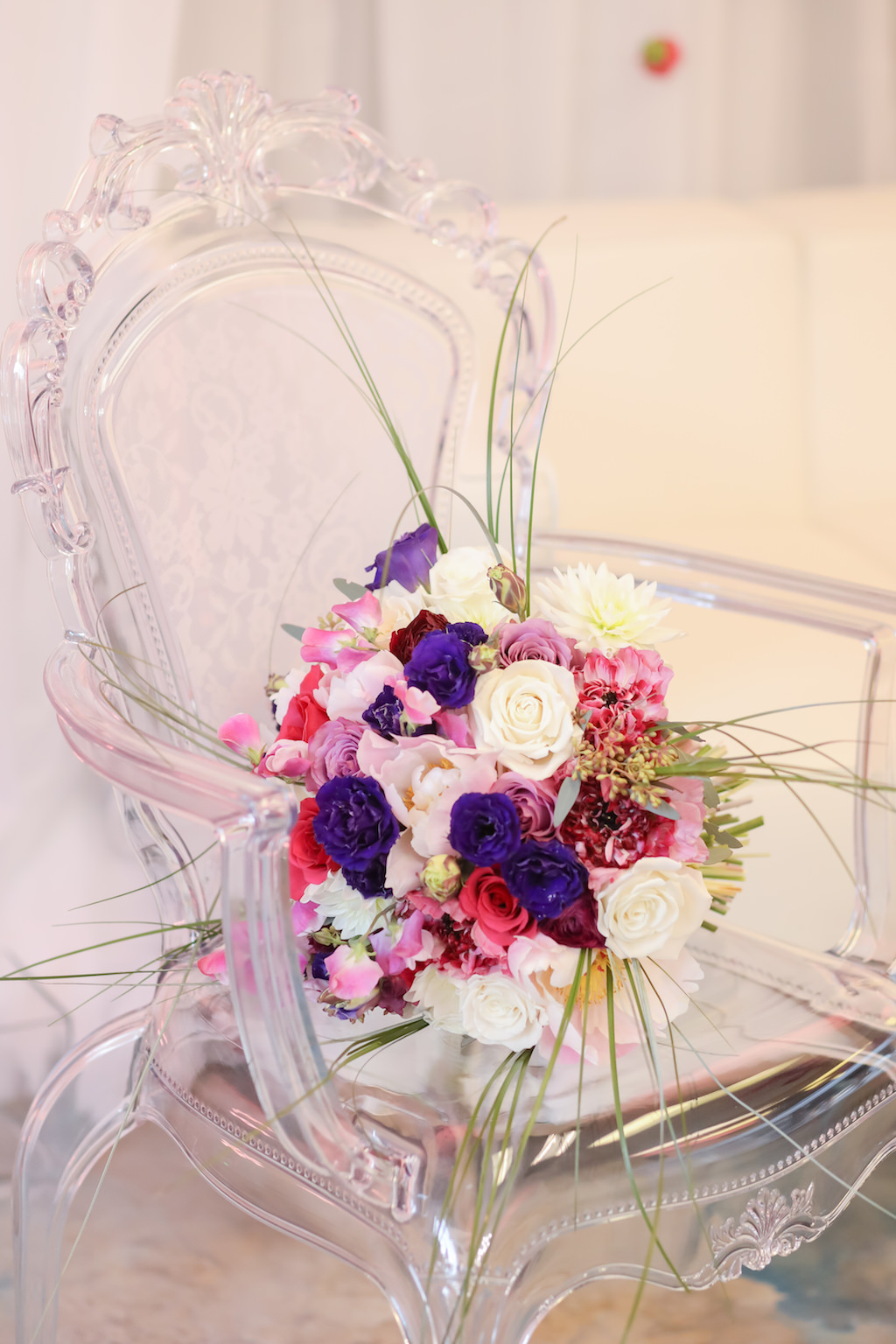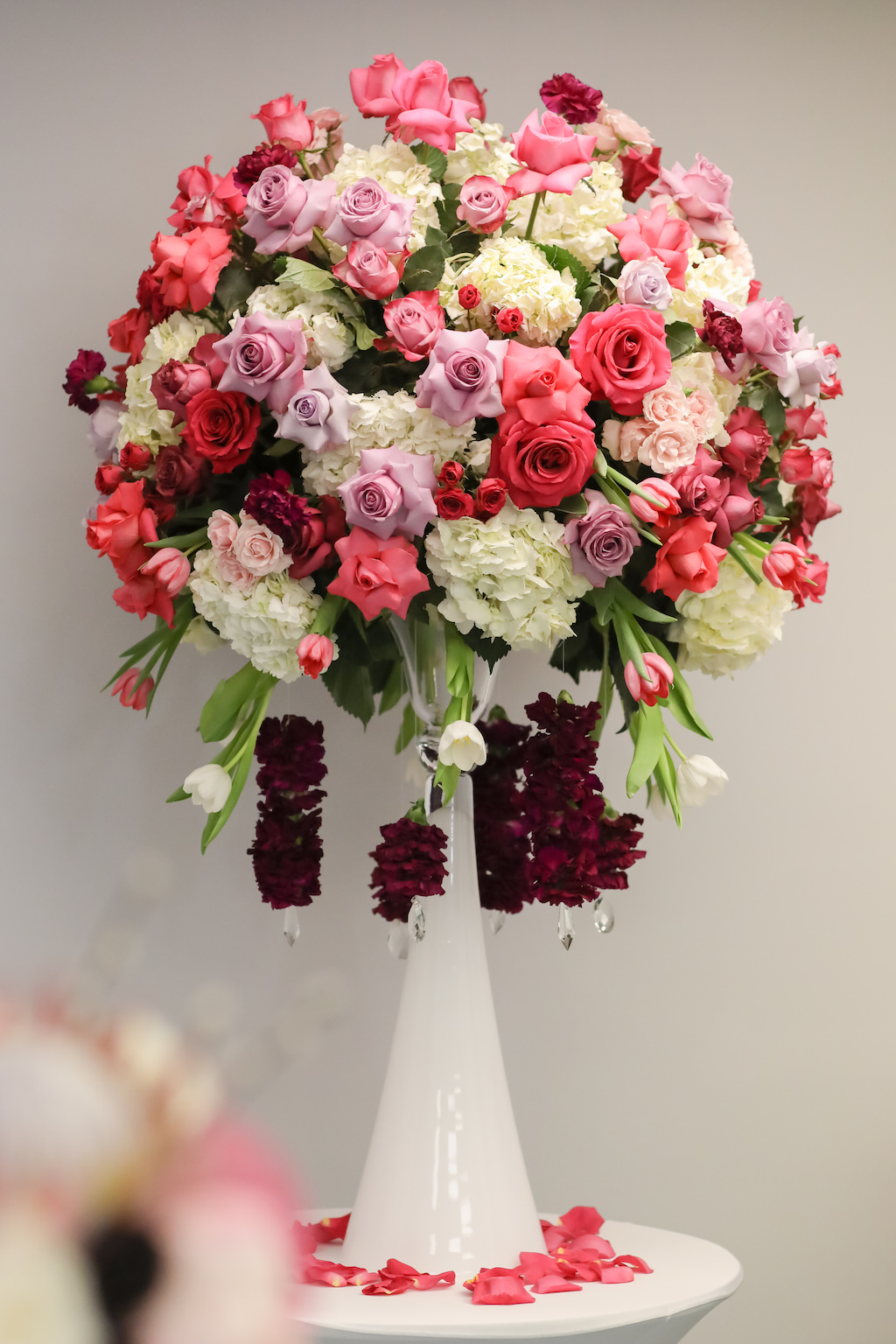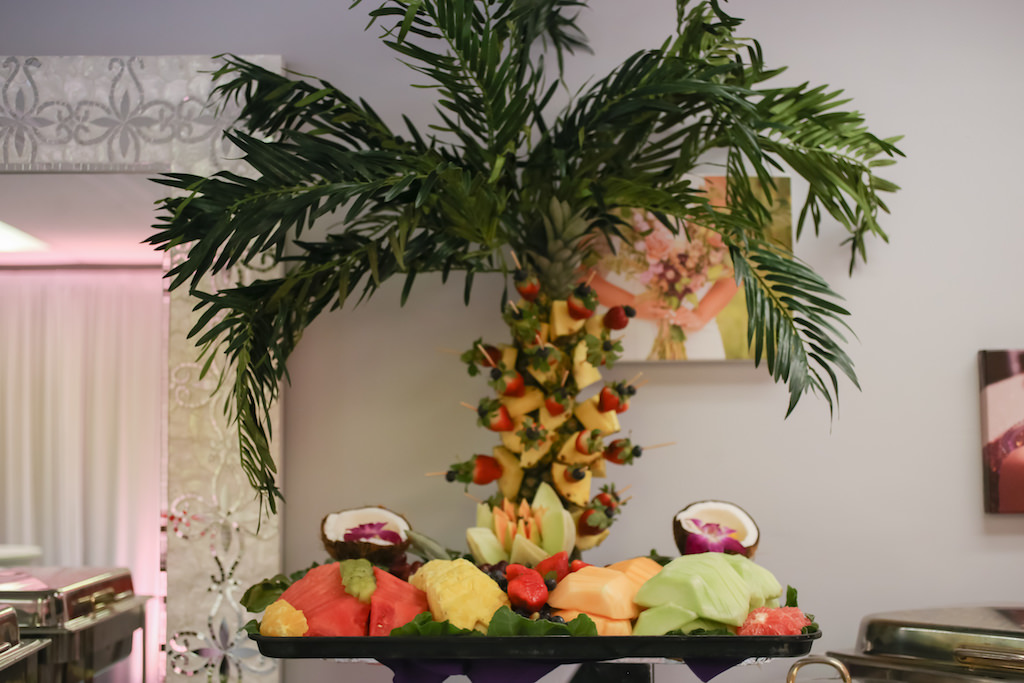 I want to learn more about Preferred Wedding Caterers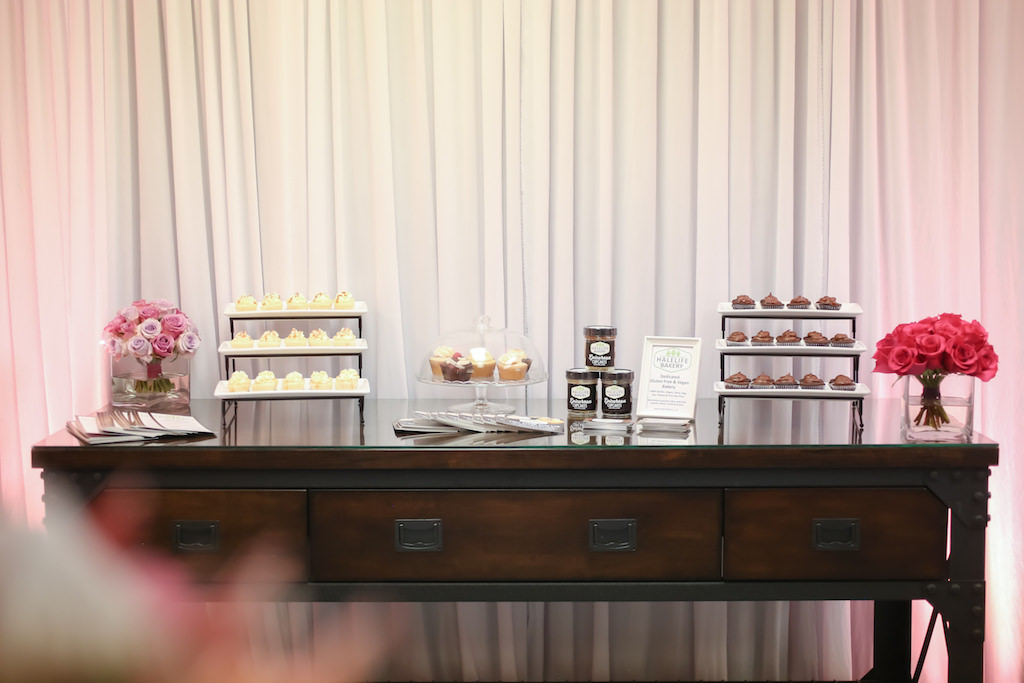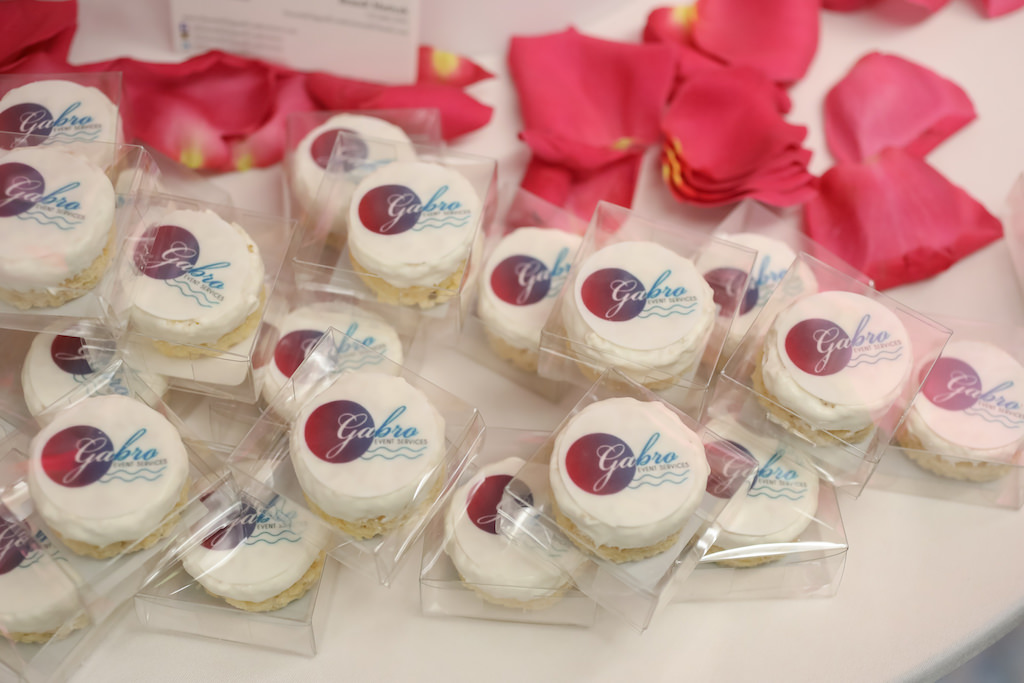 I Want to Learn about Desserts from Sweetly Dipped Confections.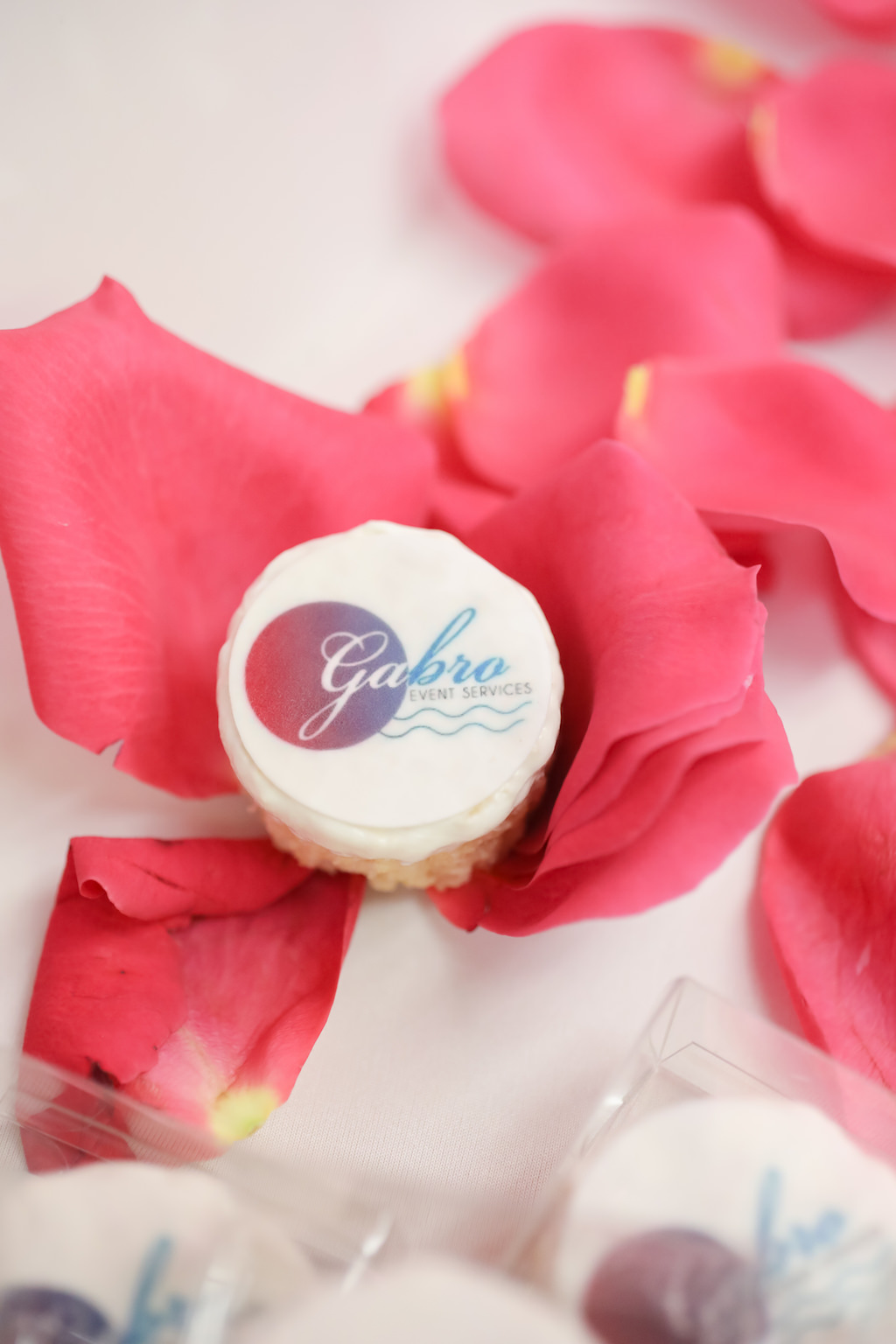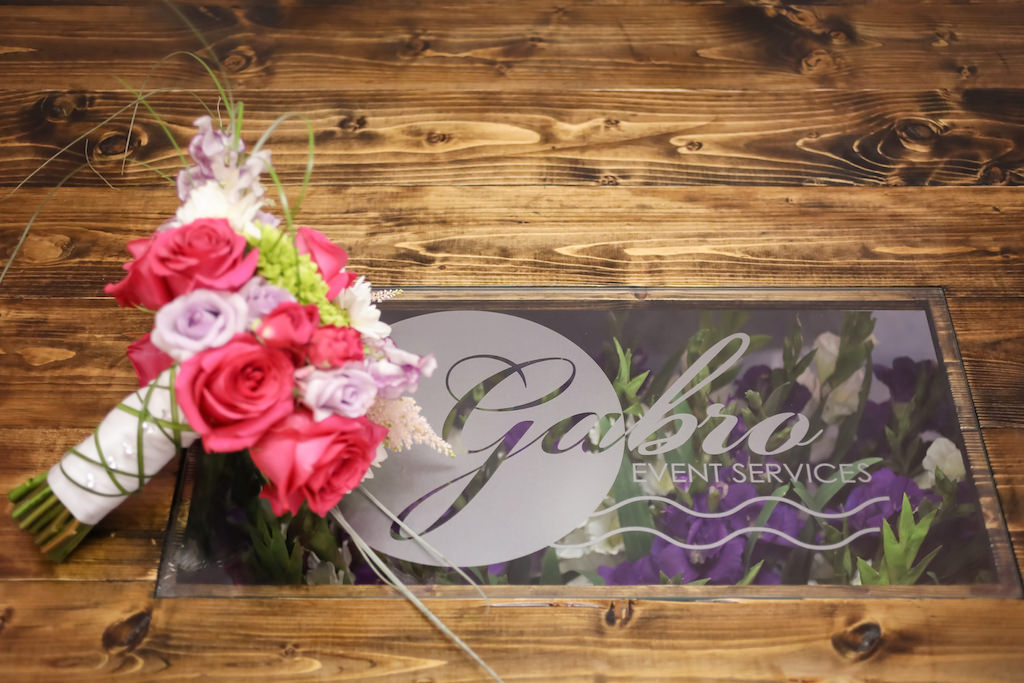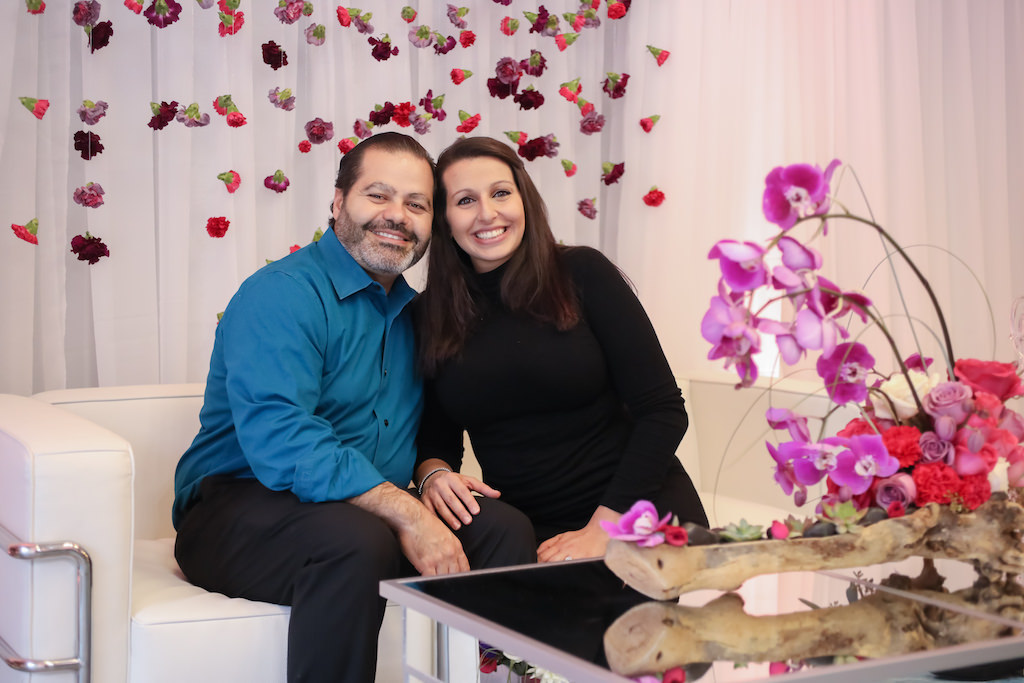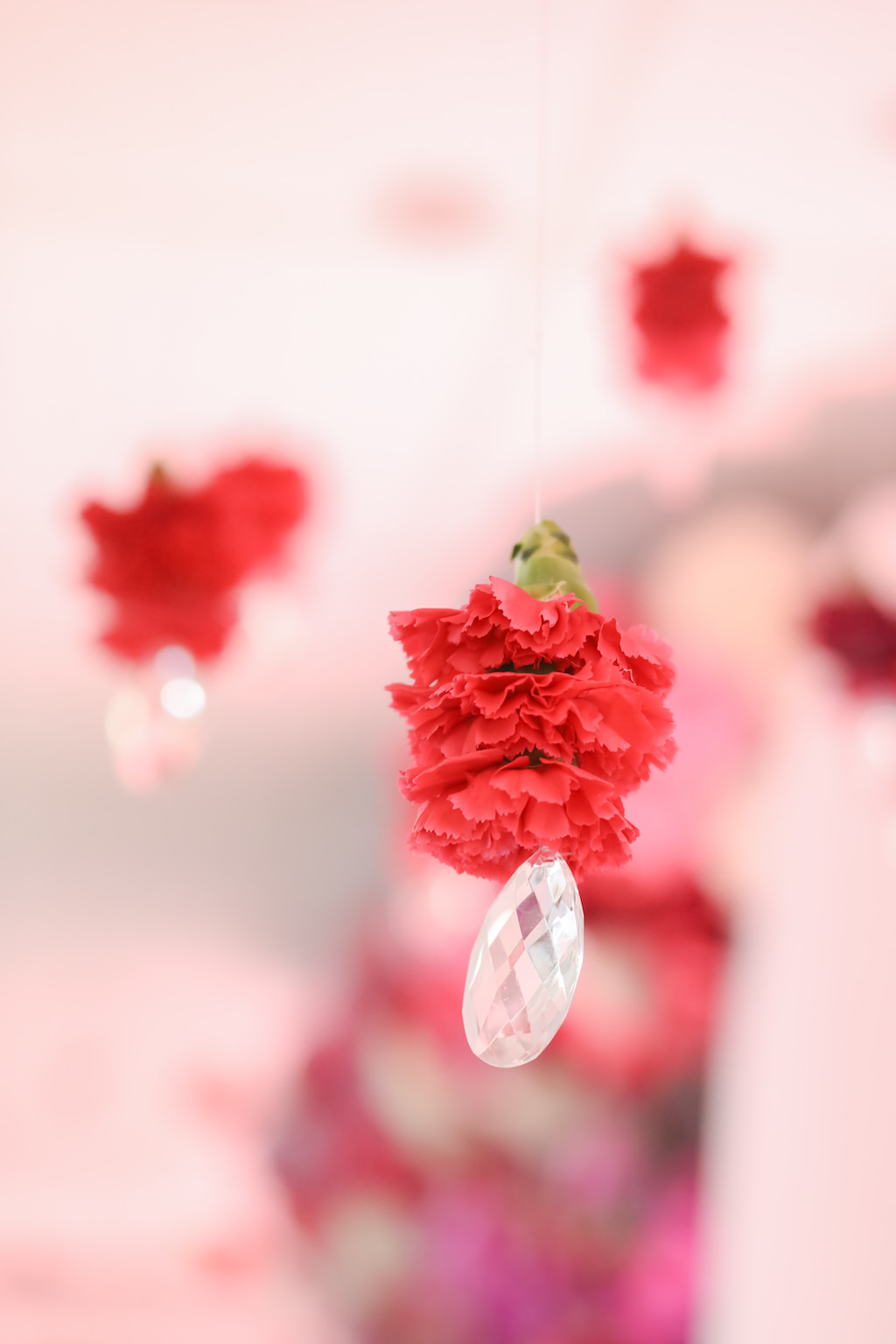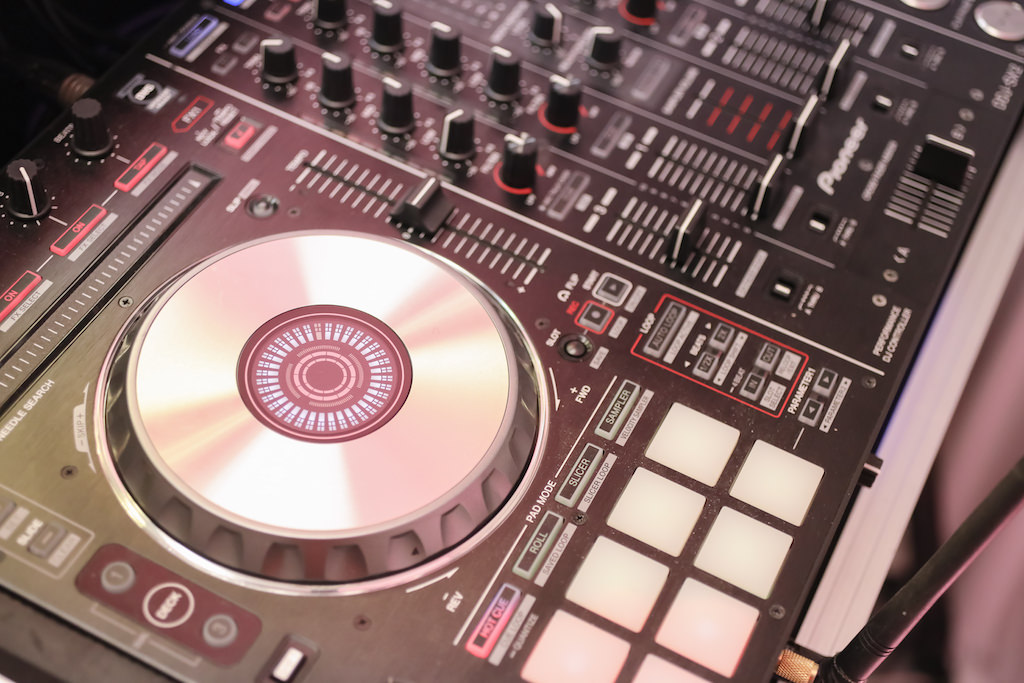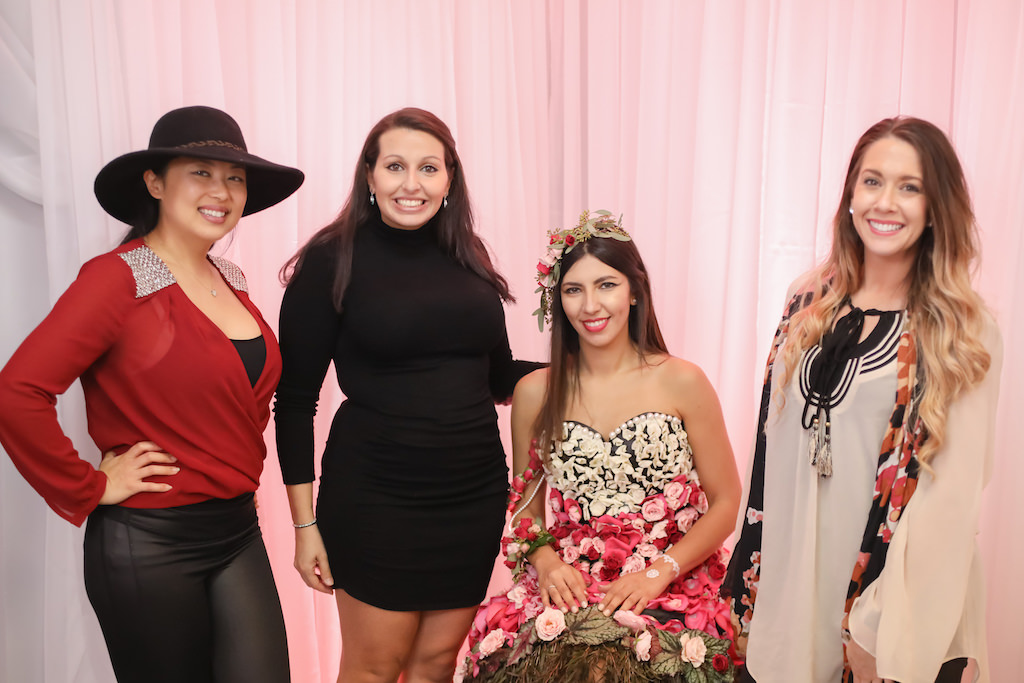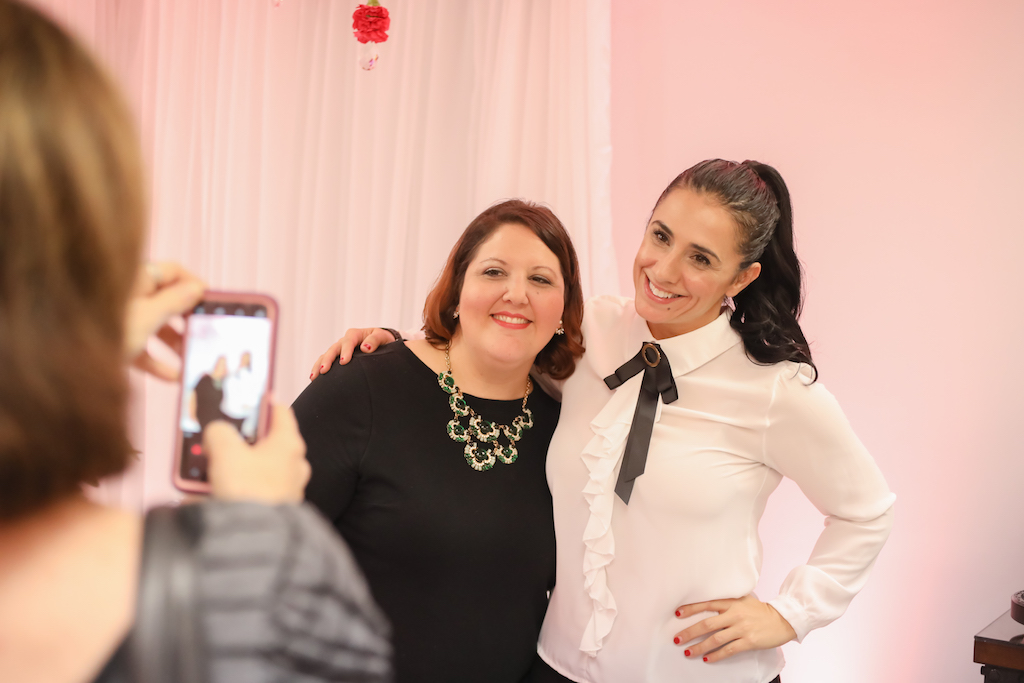 Photographer: Lifelong Photography Studio *Marry Me Tampa Bay Preferred Wedding Pro
Flowers and Decor: Gabro Event Services *Marry Me Tampa Bay Preferred Wedding Pro
Edible Favors: Sweetly Dipped Confections *Marry Me Tampa Bay Preferred Wedding Pro
Caterer: Delectables Fine Catering *Marry Me Tampa Bay Preferred Wedding Pro
Cake: HaleLife Bakery
Bartender: Spunky Spirits