This coastal blue styled wedding shoot was brought to life on the quieter shores of Redington Beach, just north of the St. Pete Beach. Creating a soft color palette to embody the ethereal environment, the organizer of the shoot wanted something beautiful, simple and organic. Shannon Dewitt of Dewitt for Love Photography describes how photography played a role in embodying the overall tone for this styled wedding.
"I created images that focused on the textural and color details of the setup and styled the elements in a way that I felt did not detract from the simplicity and beauty of the shoot and couple," Shannon explained. "We used inspiration from the beach and waves, along with coastal elements like coral and oysters to tie in the simple, yet impactful details of the shoot, from the cake to the tablescape."
MORE: COASTAL WEDDING INSPIRATION
Incorporating draped cheesecloth, tulle and textured dishes, the decor selections created a natural feel against the woodgrain tables.
"Adding in the vibrant color elements of blueberries, cherries, and pomegranates made the calligraphy and watercolor pop, as well as complemented the menus in such a lovely way! The event organizer chose this color palette for the soft, ethereal, yet bold look, adding in the contrast of the fruit plate and whimsical cheesecloth made it truly a joy to photograph," the photographer shared.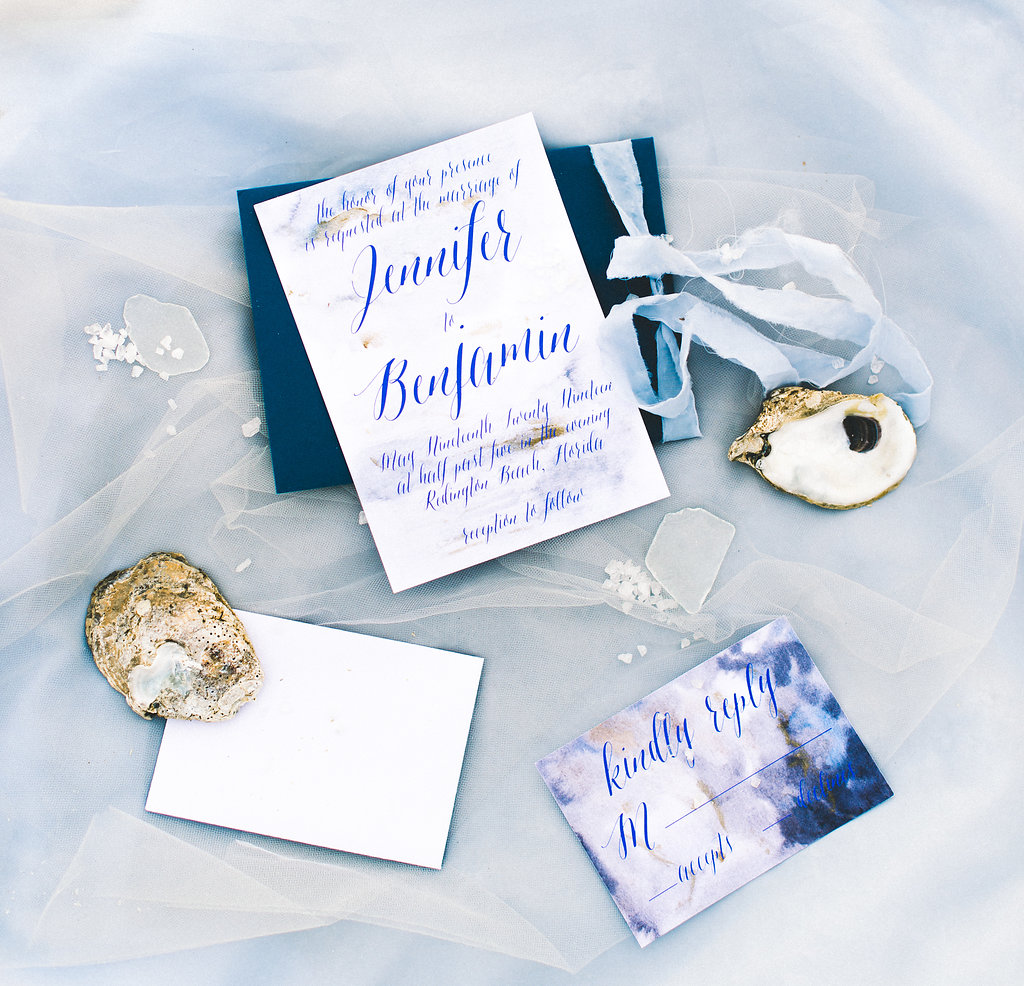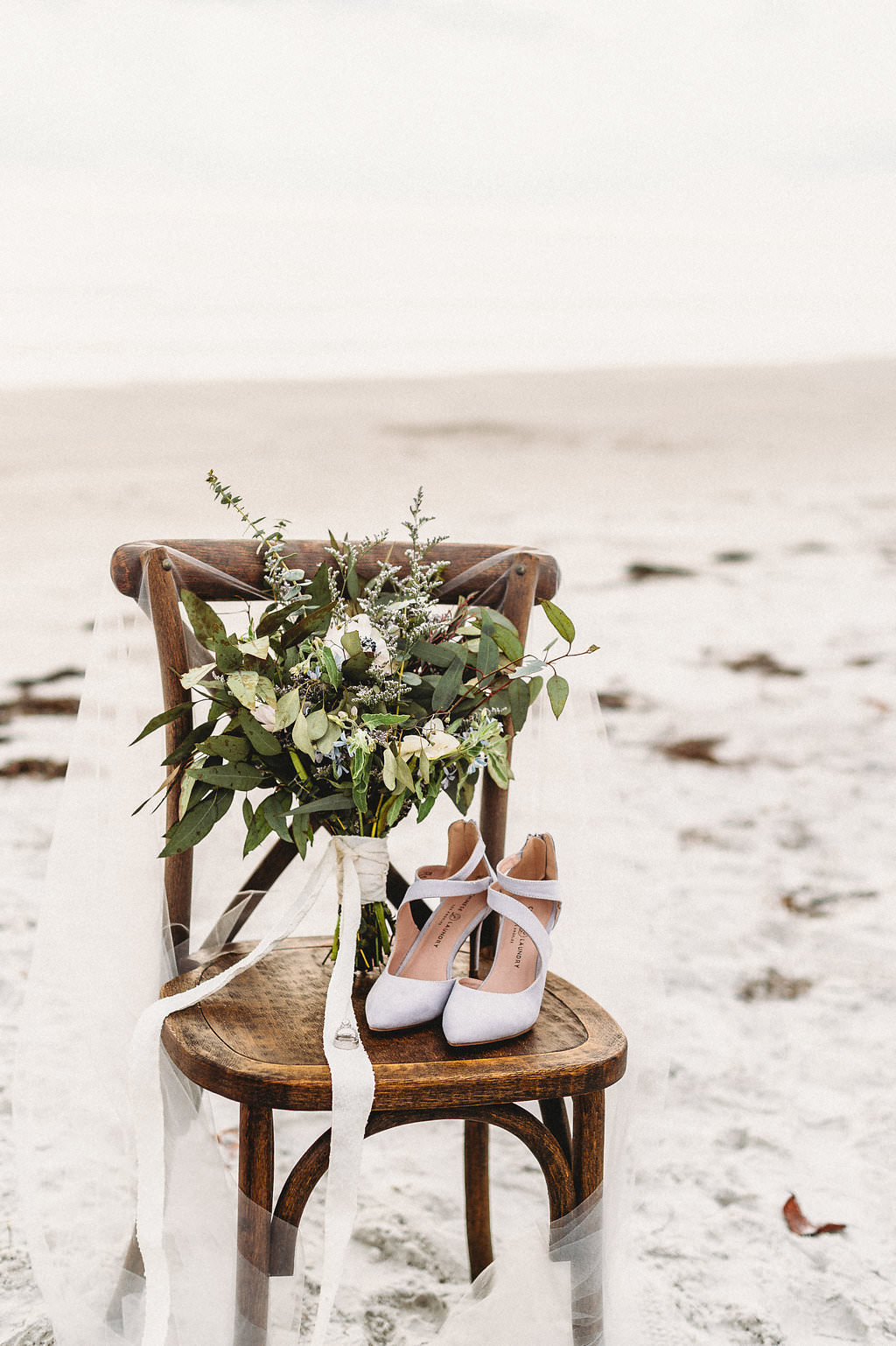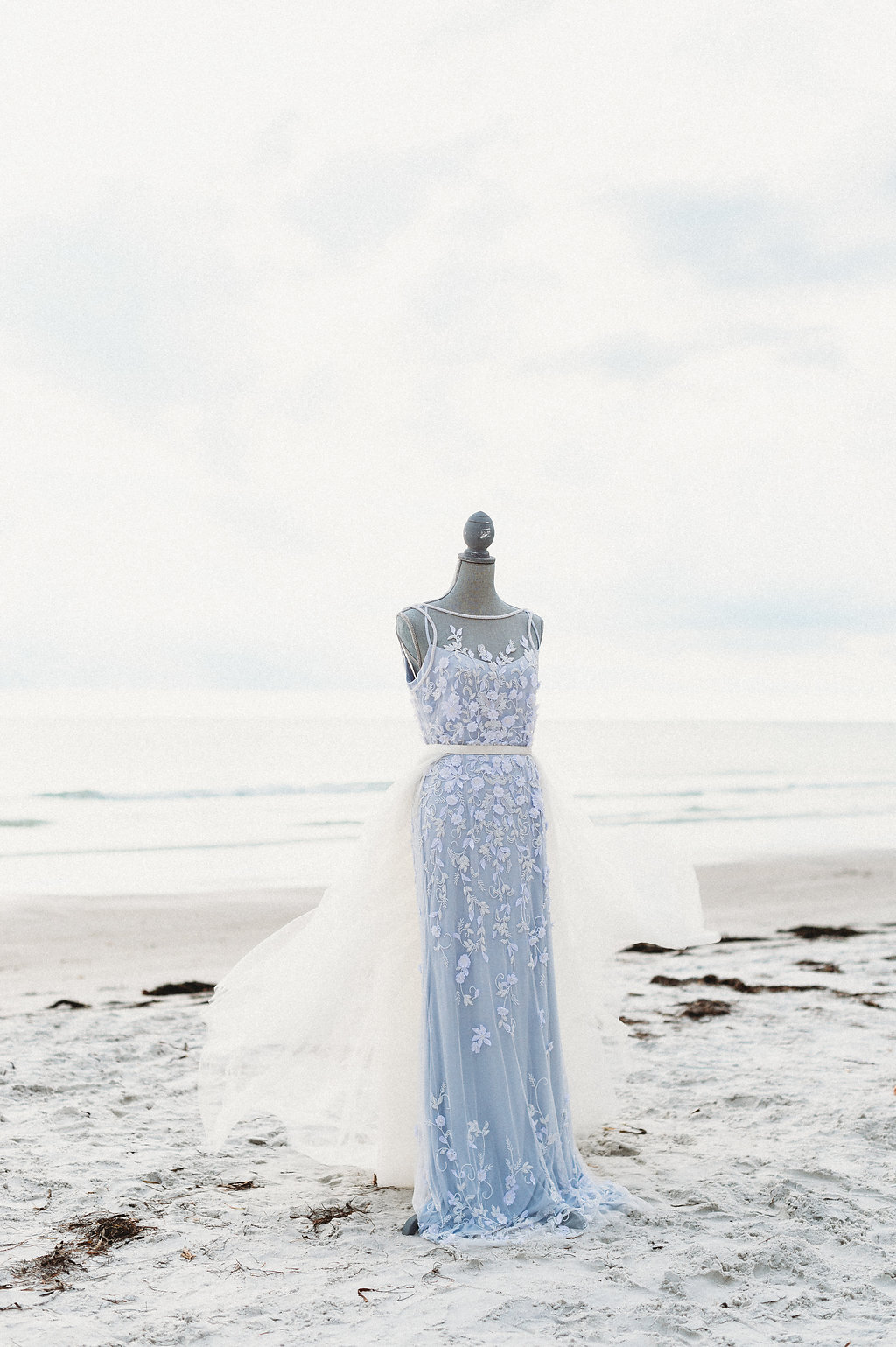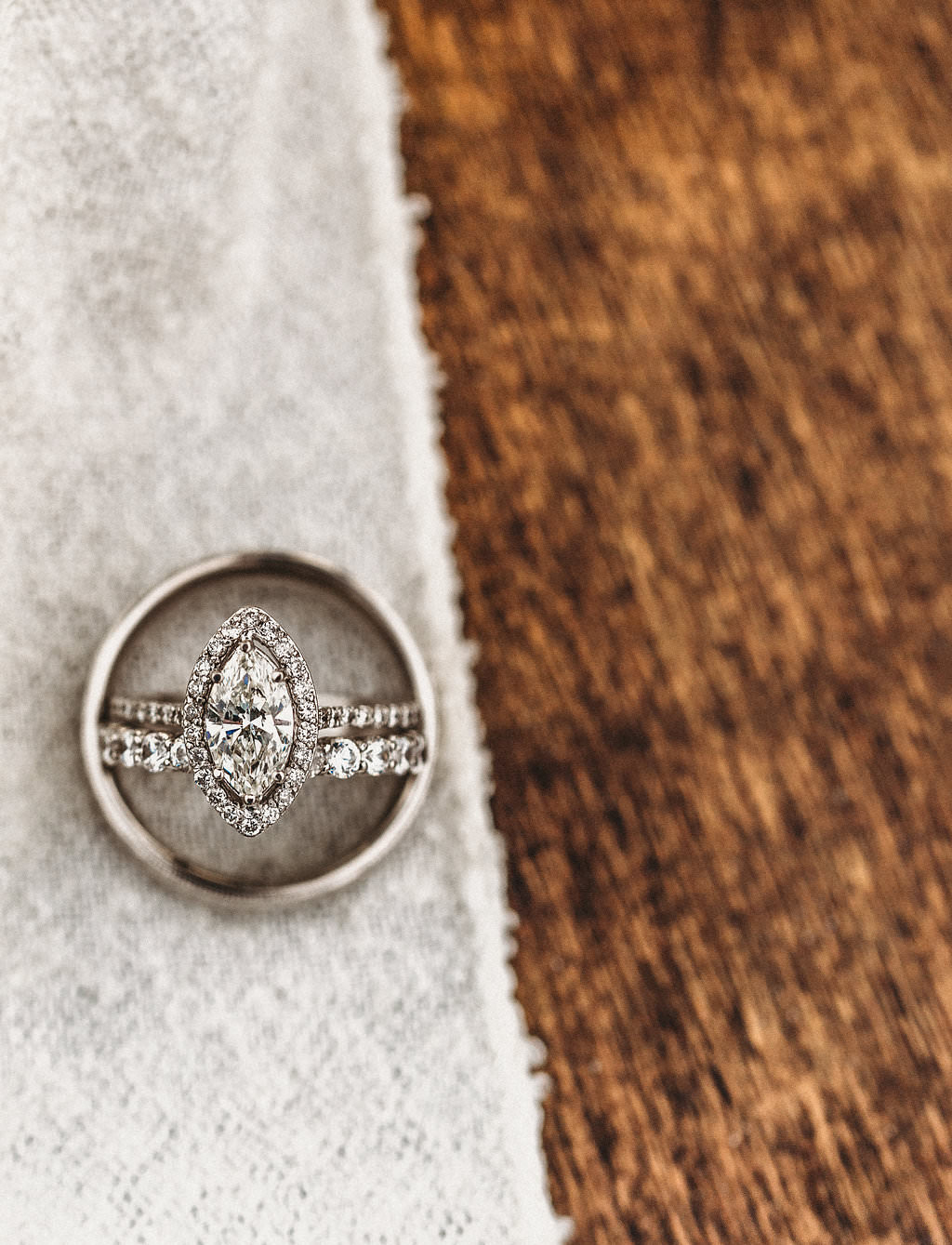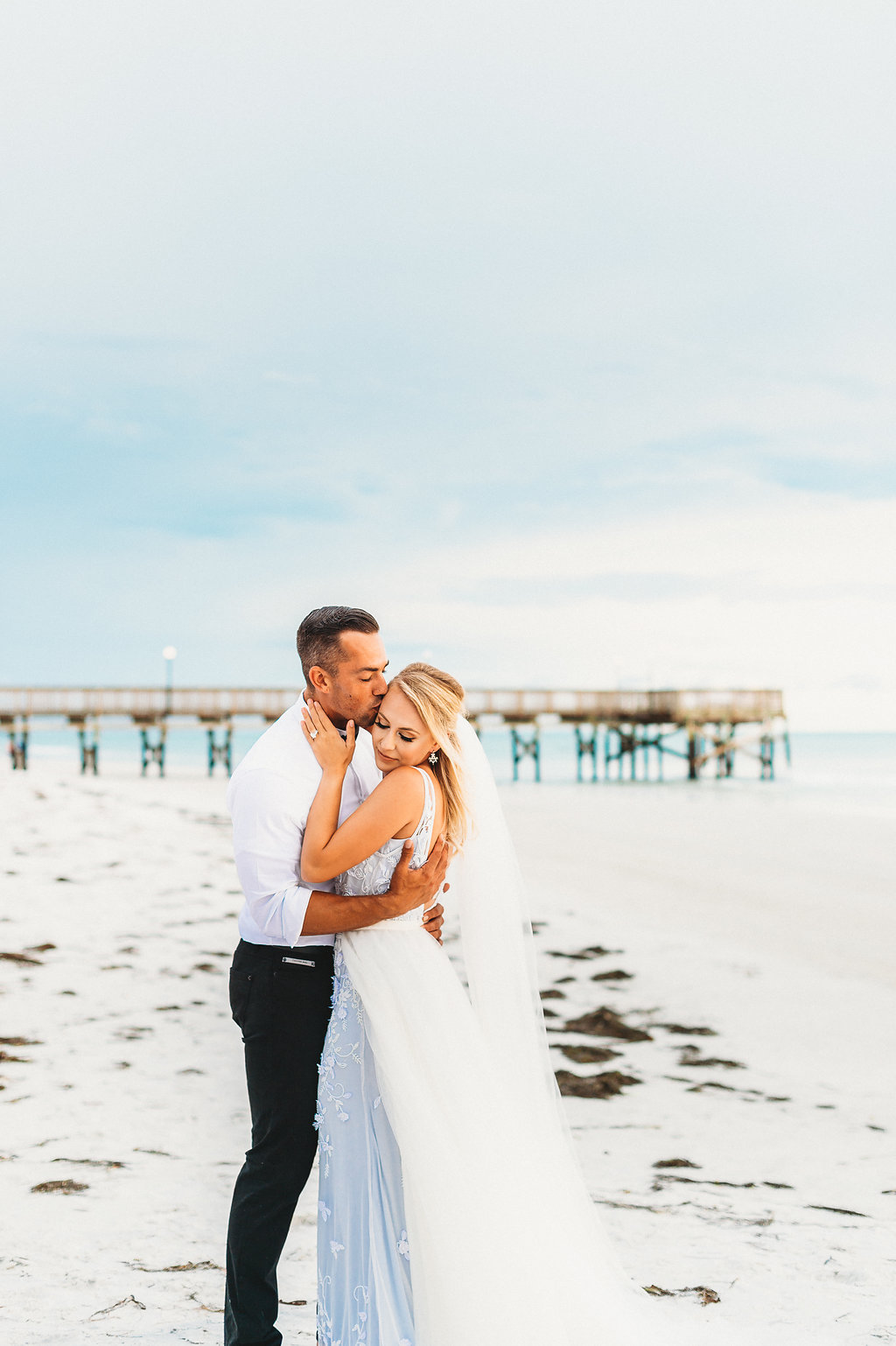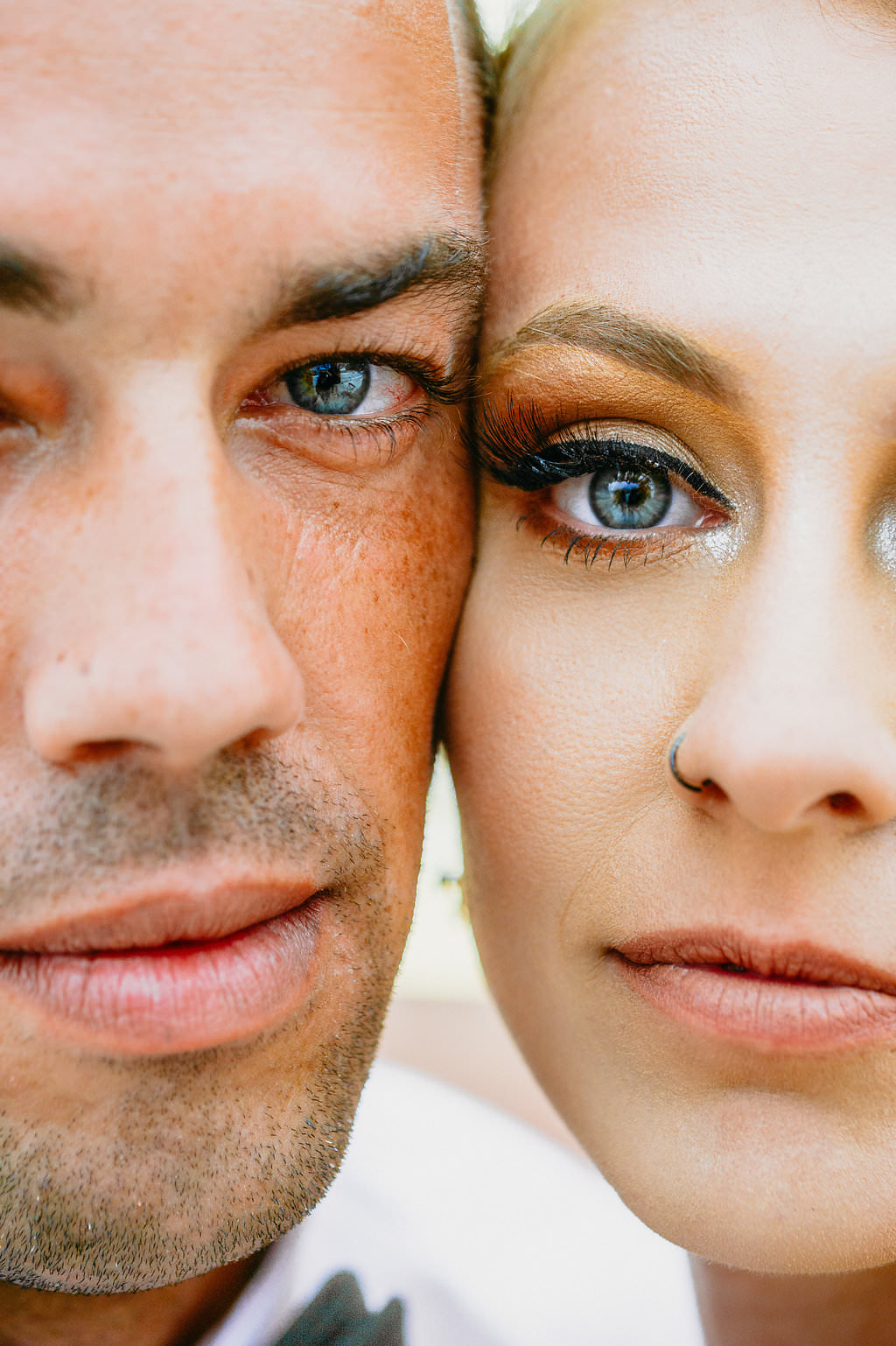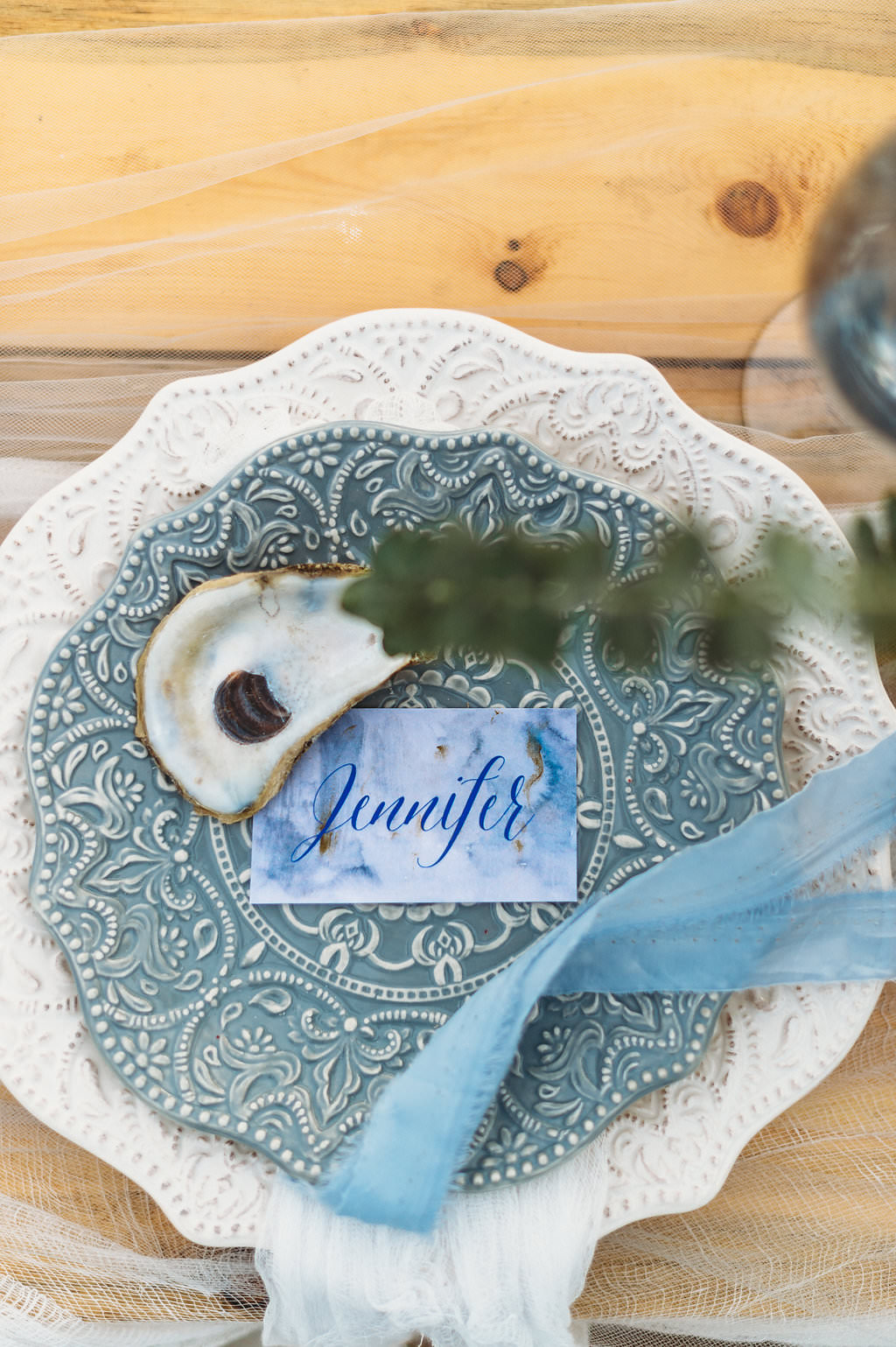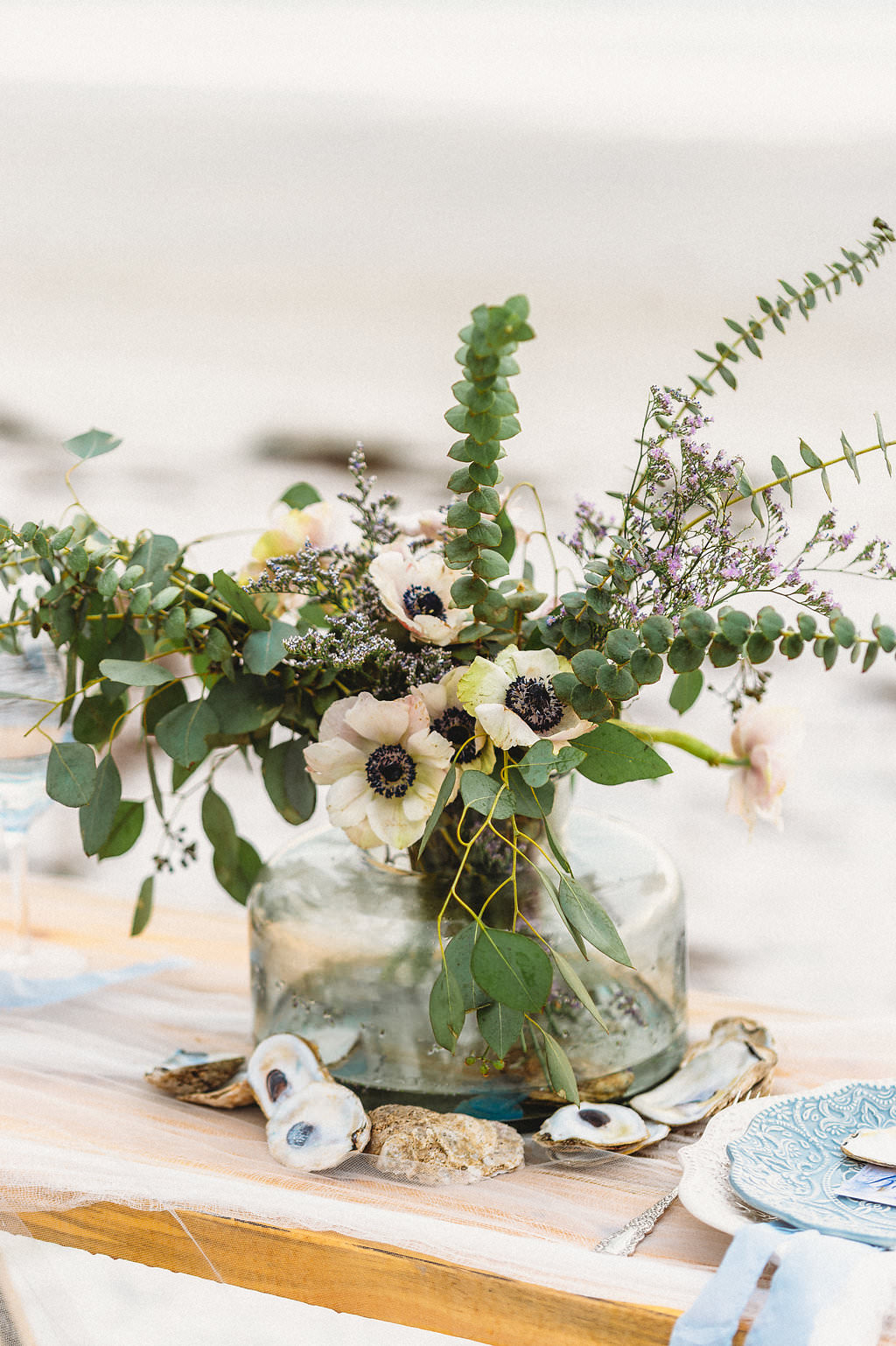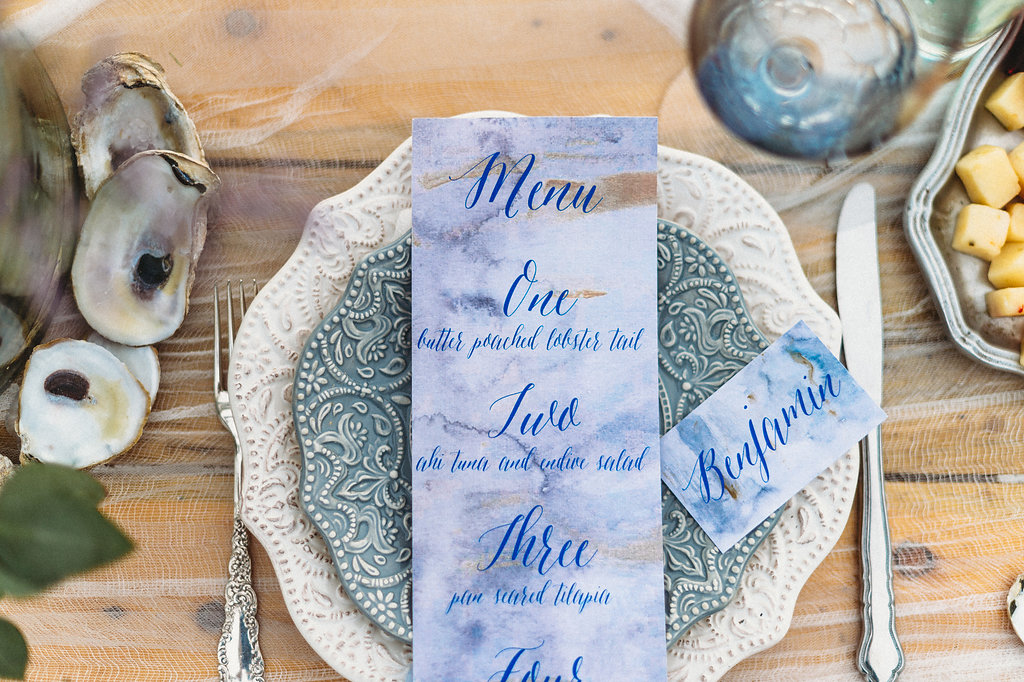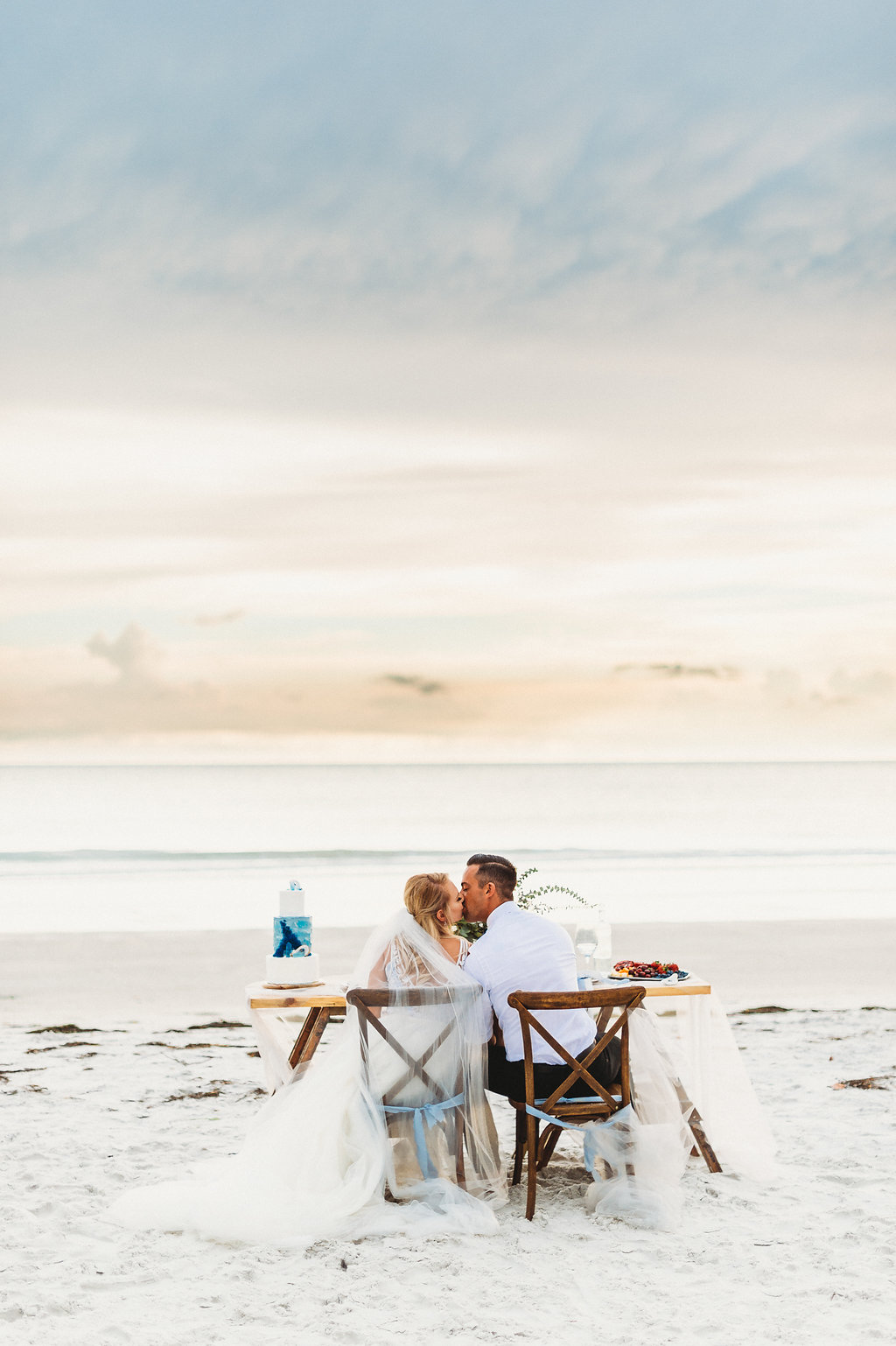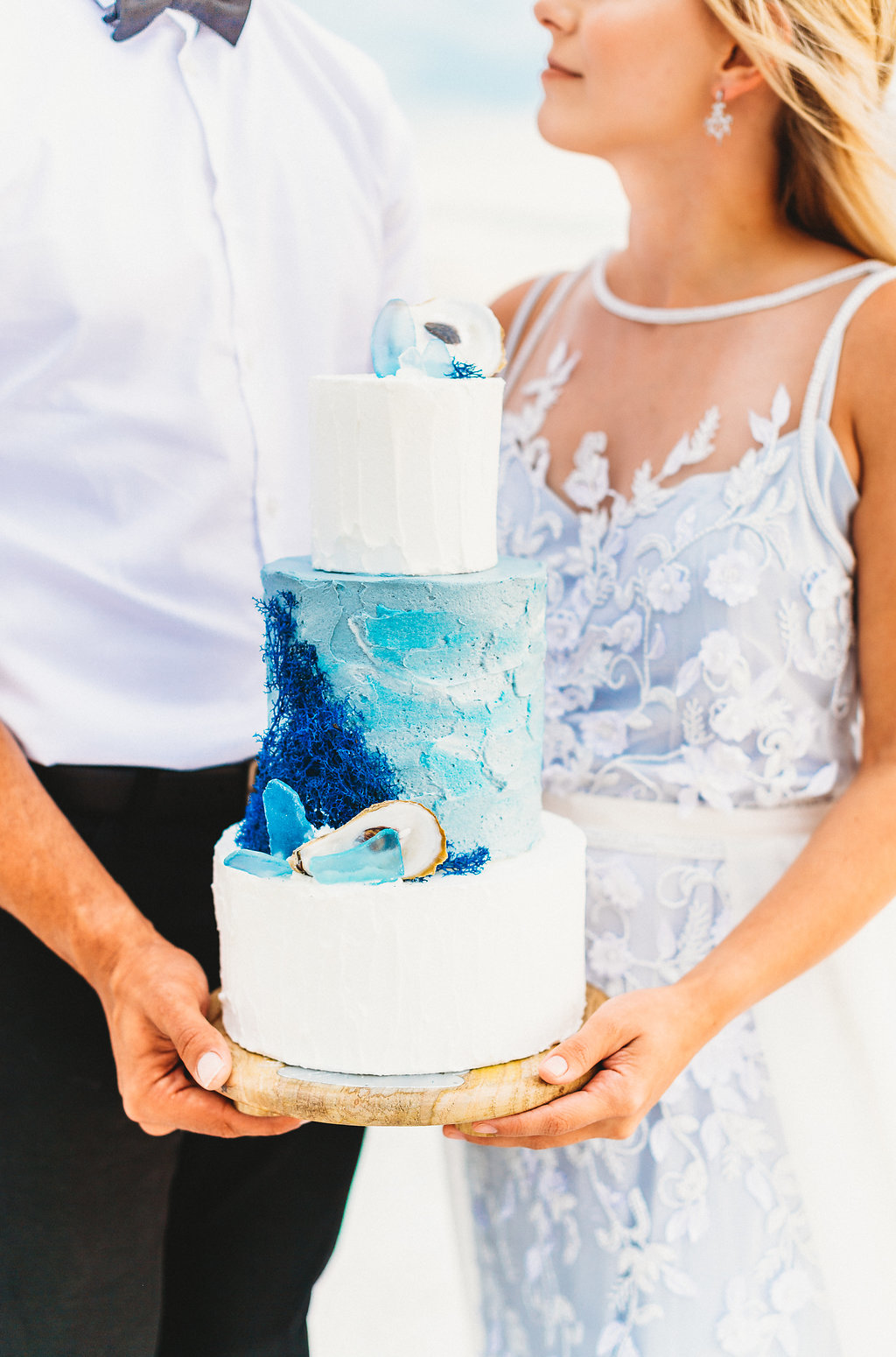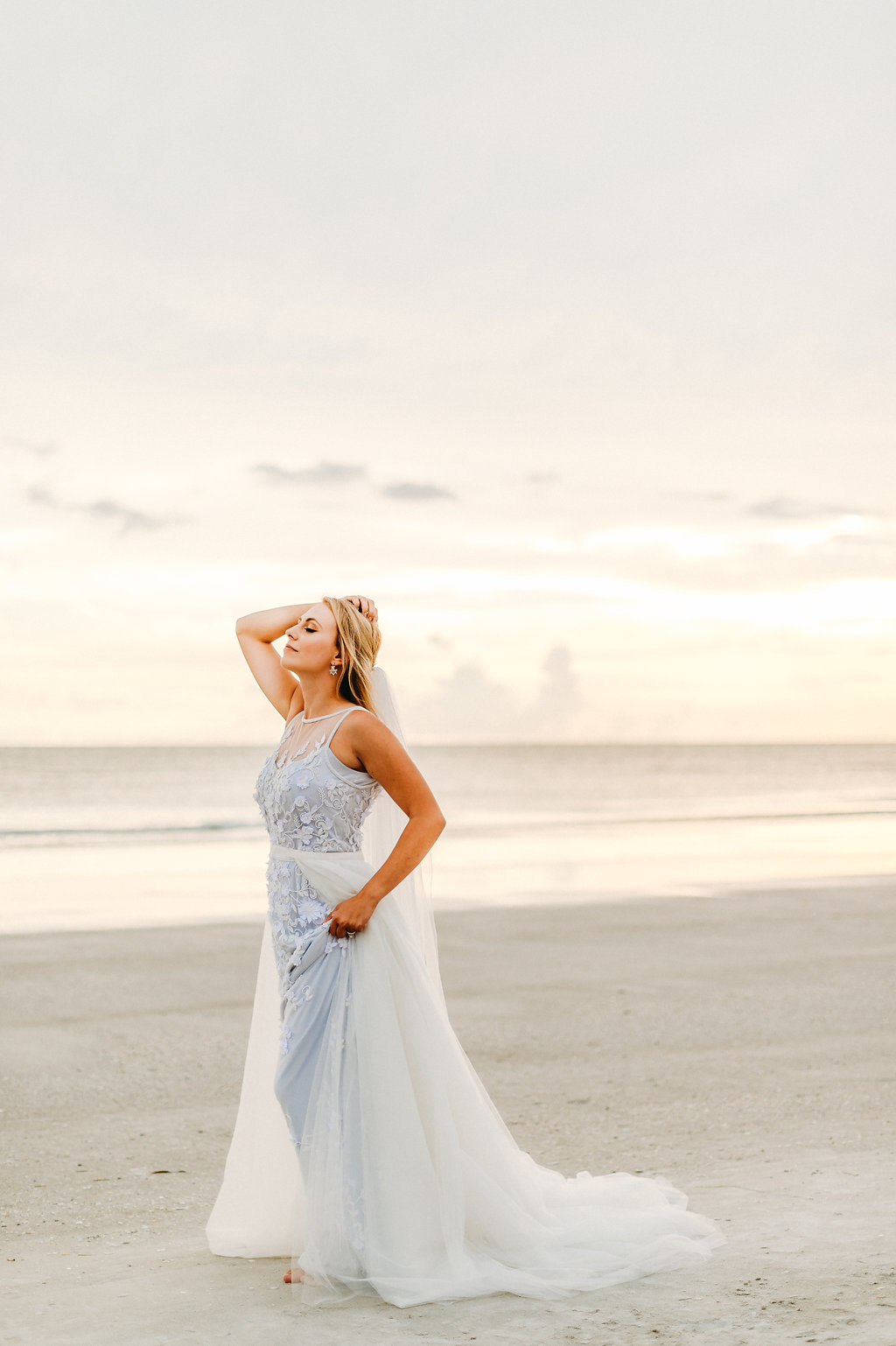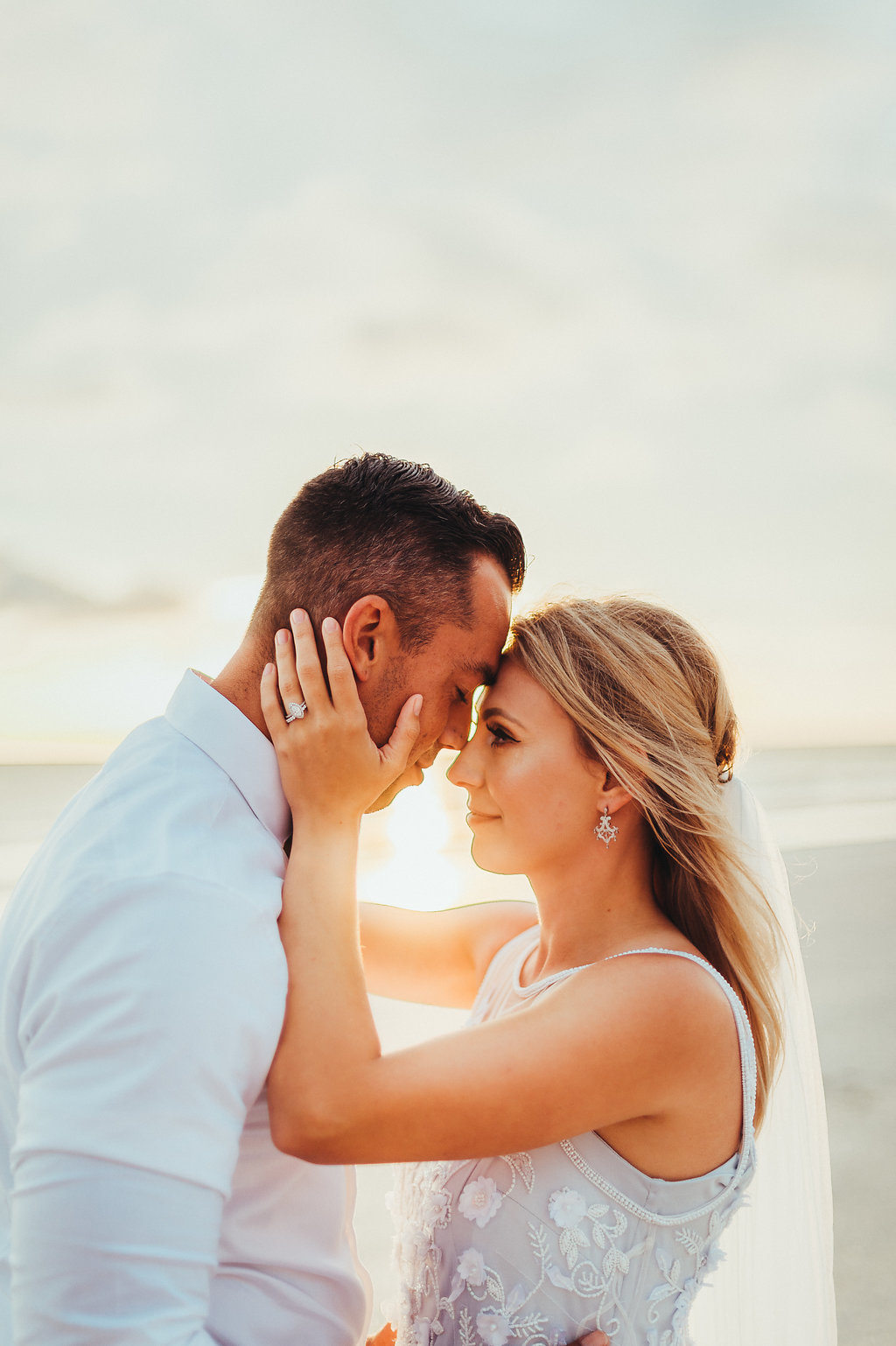 Estimated cost of styled shoot for 150 guests:
Venue: (Beach permit required for ceremony) $93.50 | Cake: $1,000- $1,500 | Photography: $2,500-$4,000 | Tables: $50-75/table | Chairs: $8-$12/chair | Cheesecloth: $15 per 10 yards (via Etsy) | Table Settings: $10-15/place setting | Custom Menus: $800 | Invitations: $1,200
Venue: Redington Shores
Photography: Dewitt for Love Photography
Event Planning: Mint Forever Photography
Floral: The Apostolic Wife
Stationery: Lyons Events
Wedding Cake: Sweet Miss V's
Rentals: Southern Chairs
Engagement Ring: Arnold Jewelers
Hair and Makeup: Sesentiraimee Artistry
Bridal Salon: Blanc de Blanc Bridal
Model: Meg Dryfus