Have you ever wanted to go on a shopping spree in a bridal salon? Truly Forever Bridal is giving you that chance during their 2nd Anniversary Celebration on Saturday, July 14th, from 3-6 p.m.
Two brides will compete in a 30-minute race to say "Yes to the Dress," with the winner receiving $1,000 towards her purchase.
How it Works:
Each bride will receive a Truly Forever stylist and must try on three complete looks (with veil, shoes, and accessories). After trying on those three dresses, the first bride to choose the one she wants to purchase wins the $1,000!
How to Enter:
Couples must submit a 60-second video of themselves talking about how they met and their proposal. Include all of the little things that make your story special! The public will vote for their favorite videos, and the top four couples will attend the 2nd Anniversary Celebration, with the top two announced the day of.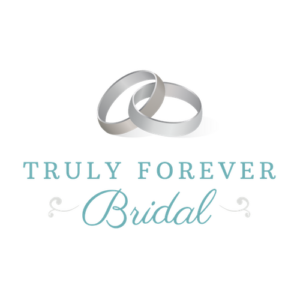 2nd Anniversary Celebration:
The anniversary event will include a bridal fashion show, highlighting designer trunk shows. Each bride who orders a trunk show gown will receive 10% off and free earrings valued up to $50.
As part of the celebration attendees can win the following door prizes:
FairyTail Pet Care *Marry Me Tampa Bay Preferred Wedding Pro: Free GoPro Video Package (valued at $600)
Donnie Jones Photography: Free Wedding Photography
Old McMickey's Farm: Use of the property for engagement shoot! ($200 Value) or Family-four pack of passes the farm
Epic Events by Booth: Epic Wedding Coaching Session ($600 Value)
Fred Astaire North Tampa: Two 30-minute Private Lessons, 1 Group, and 1 Practice Party. (valued at $50)
Cross Creek Ranch: Set of champagne flutes or $500 off the total package price of a new wedding booked at The French Country Inn or $1,000 off the total package price of a new wedding booked at The Carriage House Stable.
Shell Shot Visuals – 50% off any wedding package combo
Gabro Event Services *Marry Me Tampa Bay Preferred Wedding Pro: 1. (10) uplight package free with $1,000 or more booking ($250 value) 2. (24) uplight package free with $2,000 or more booking ($600 value)