Brides Against Breast Cancer is coming to St. Petersburg, Fl Sunday, November, 3, 2013 at NOVA 535 Unique Event Space!
Wedding dresses range from $99-$4,000 with discounts up to 85% off your wedding gown! More than half the bridal gowns are brand new and retail for up to $8,000! Support a great cause and save a ton of money!
Pre-register online with a $25 donation for VIP access to wedding dresses starting at 11 a.m. Not only will you receive early access to the discounted wedding dressed, you'll also be entered to win wedding bands from JVL Jewelry or a travel package from VIP Vacations.
General admission starts at 1 p.m. with a $5 donation.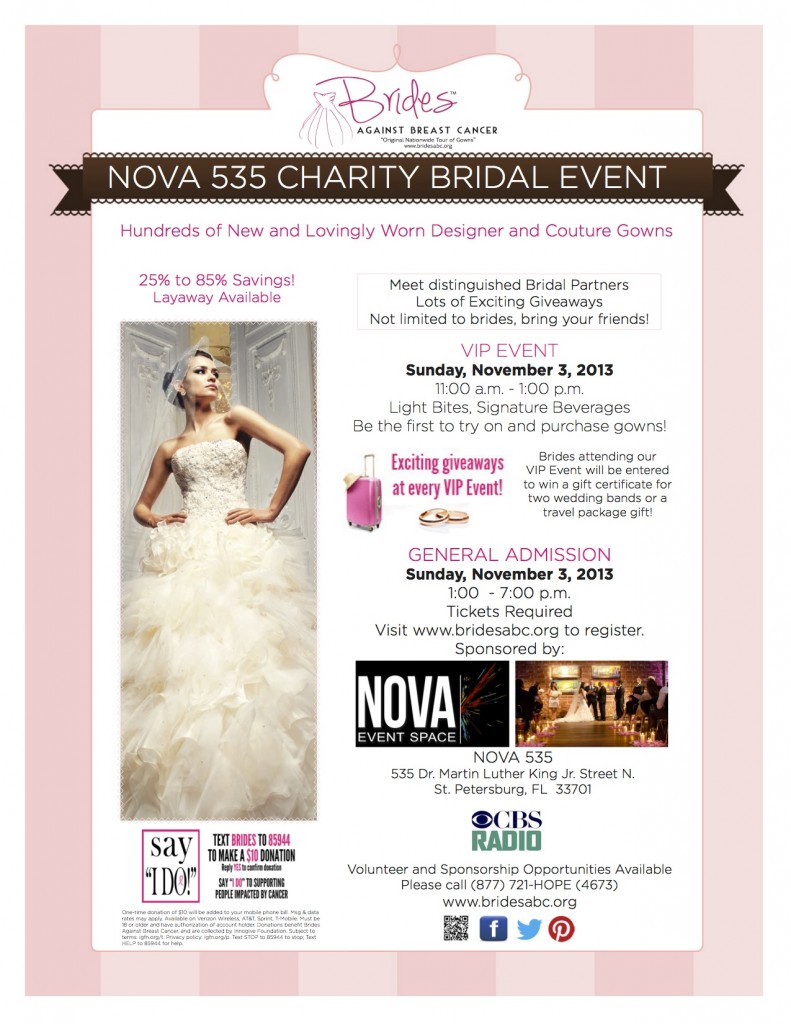 Sunday, November 3, 2013 VIP only 11 a.m. – 1 p.m. with $25 donation
Sunday, November 3, 2013 General Admission only 1 – 7 p.m. with $5 donation
NOVA 535 Unique Event Space
535 Dr Martin Luther King Jr St N, St Petersburg, FL
Comment below for information to receive an additional 10% off coupon!