Venue 650 is a premier central Florida  location conveniently located between Tampa and Orlando in the charming City of Winter Haven.
​Spacious with 10,500 square feet, high ceilings, oversized windows and doors with a view of the lush garden enable the user to create the ambience of their desire.
​Modern, vintage, industrial yet with an elegant balance of chic creates a versatile space for any occasion. High speed internet, ample well lit parking, catering kitchen, private garden and beautifully appointed dressing suites enhance convenience and comfort. Elegant to whimsical, adaptability is at your finger tips. Whether  Utilizing cosmopolitan décor with platted dining or relaxed comfort of simple greenery and  food trucks your day will be remembered as a success!
Our location is steeped in  rich history.  "At the printing press"  reflects  Winter Haven's first newspaper circa 1911.  The Florida Chief,  well known by the locals survived the depression, hurricanes and fire leaving a rich history and legacy of endurance and fortitude.
It is our mission to treat every individual with respect and integrity with a desire to enable you to bring your vision to fruition. We believe our patrons say it best, "This place was awesome! The location worked out great, acoustics great, and the owner's ensured every aspect of the event went perfect"
---
---
The Ceremony:
The Garden is maybe one of our most versatile locations on the property. The old world atmosphere with its exposed steel beams, soft lighting and open air, is ideal for a wedding, reception, cocktails and simply as stunning as the creator would imagine.
The Cocktail Hour:
The Lounge with its large windows and doors overlooks the outside Garden. The Lounge is cozy and inviting giving the feeling of depth and open atmosphere. The Lounge area enables the Host to use imagination and style showing versatility, creating a rich experience for their guests.
---
The Space:
Venue 650 is a versatile space in which industrial chic meet with your personal expression and imagination. With our exposed brick walls, flexible design space, tall ceilings and concrete floor exposing the agate, these are just some of the creative and urban choices enabling one to reflect their unique personality. 
We can accommodate up to 400 guests comfortably enabling plenty of space for outside parking, dancing, buffet and in general allowing our guests to be creative with their vision.
---
---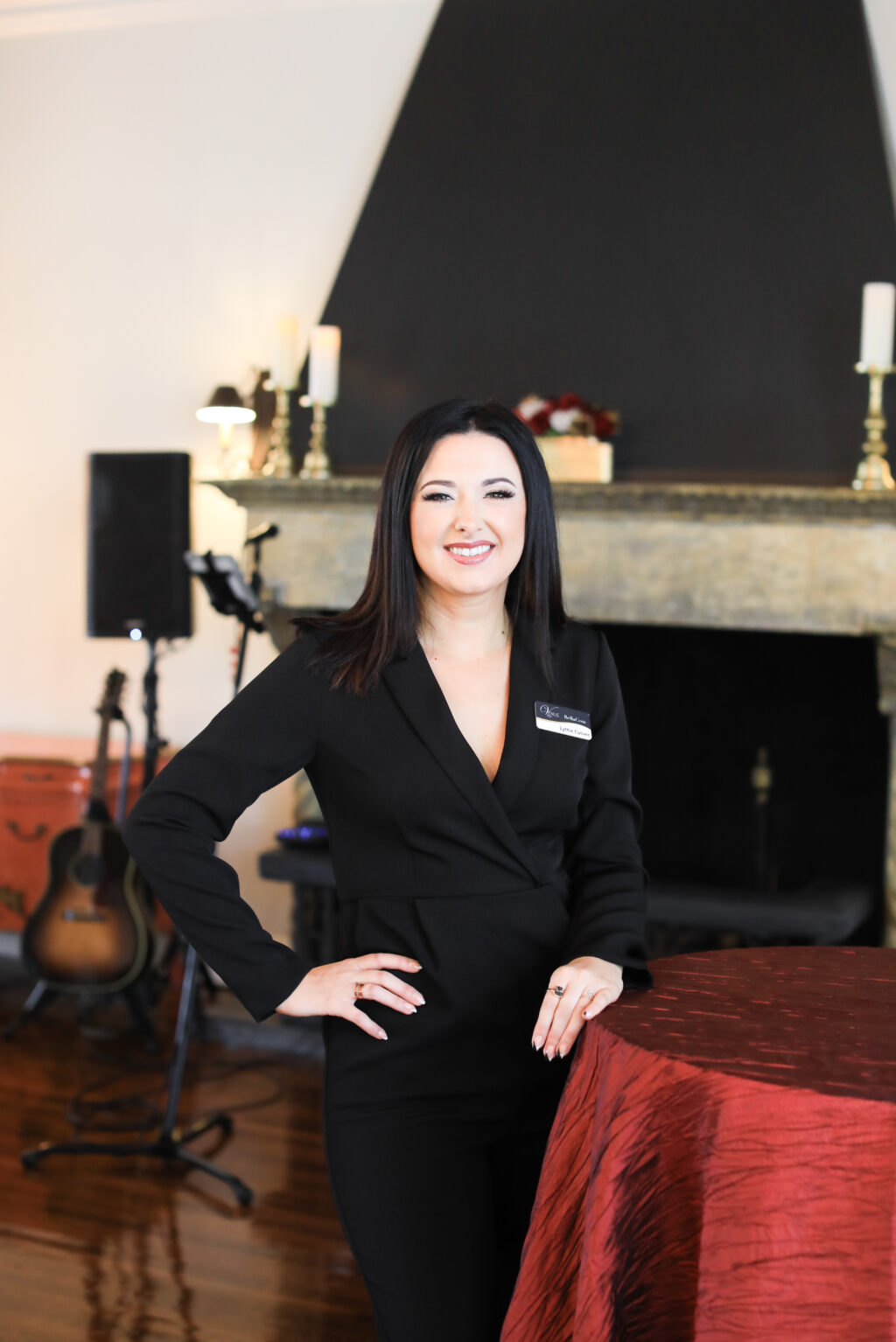 Meet Lyttie Culver
Website
8632873814
---
---
---