Bradenton– The Concession Golf Course & Country Club provides couples with the privacy of a luxurious golf course, prestige, and beautiful scenery, along with on-site lodging.
---
---
The Ceremony:
The ceremony space features bright green grass with views of the famous Concession Golf Course.
---
The Space:
90 guests in Bistro with Dancing Outside Under the Beautiful Edison lights
90 guests in Ballroom with Dancing in our Elegant Bistro
120 guests in Ballroom with Usage of Outside Porch OR our Private Dining Room
250 guests on Lawn
Events are held between the hours of 4 p.m. -11 p.m.
All food is prepared from scratch with fresh ingredients
---
Meet Josh
Josh Cunningham, Special Event Sales Manager, has a long history of helping clients have a memorable and enjoyable experience whether it may be a small gathering or a large gala of a couple hundred.
The Concession Golf Club Reviews from Marry Me Tampa Bay Couples:
Marry Me Tampa Bay curates the below reviews from real couples whom we've personally interviewed. As Tampa Bay's most trusted wedding planning resource, these reviews are 100% accurate and aren't created by fake accounts.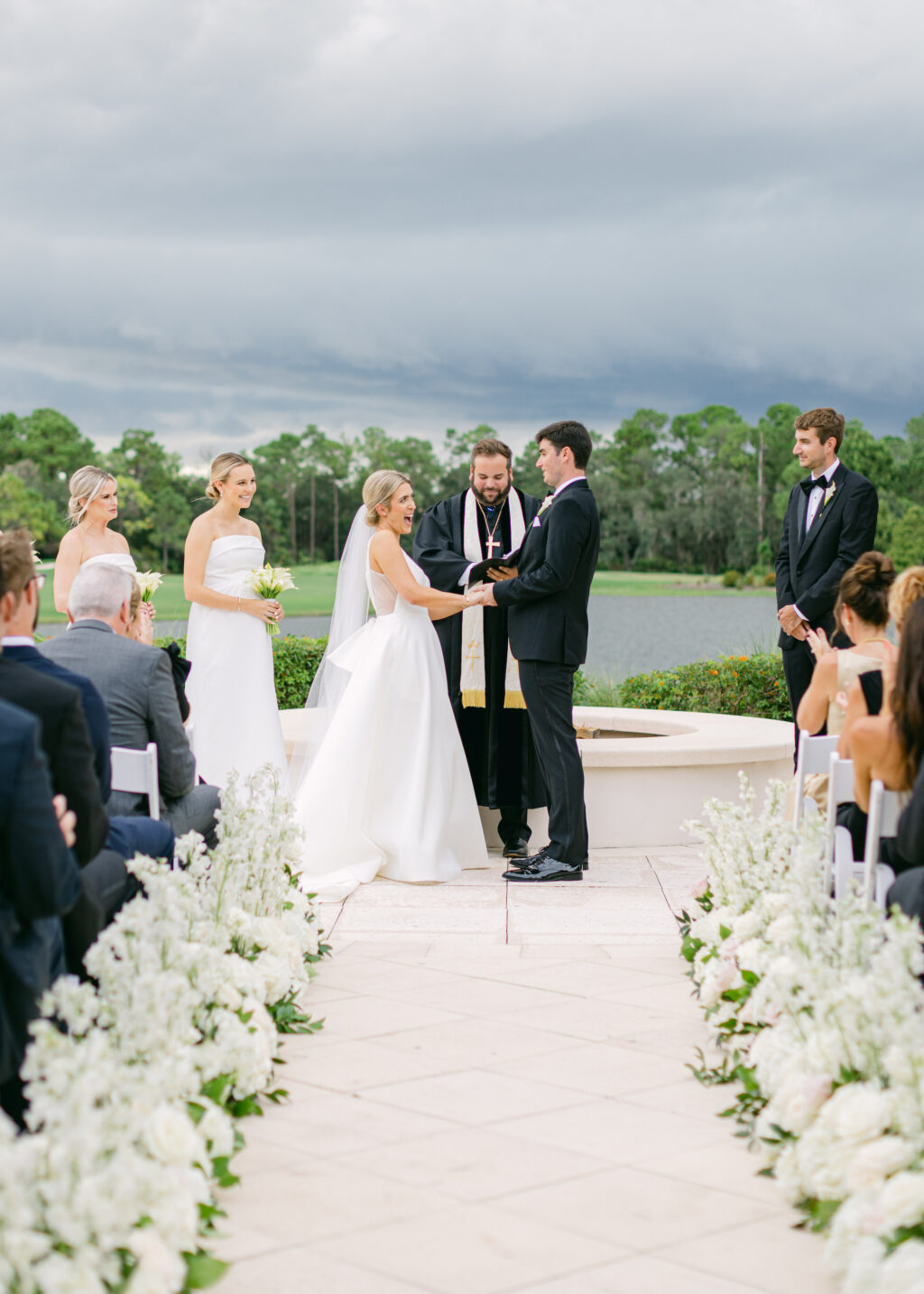 I always wanted a true Florida wedding and felt like it was really special to get married in my hometown. We wanted a wedding venue that would look great in photos as well as one that would have great service. I was really hoping to have an outdoor wedding with a sailcloth tent, so that was also a consideration. Above all else, we wanted somewhere that looked beautiful, would photograph well, and, ideally, was somewhat unique!
The Concession Golf Club was the first venue we toured in Florida, and it immediately stood out to us. It's stunning and exactly what we were looking for in a venue. We toured a few other venues but ultimately decided that The Concession was our favorite of them all.
We loved the architecture and landscaping, and it was extra special because Rob loves to golf. Their service was truly outstanding, and we wholeheartedly recommend The Concession to anyone looking for a wedding venue. The food was amazing, and they worked with us during our tasting to create the perfect menu for us. Josh and his team went above and beyond to make our day perfect for us, and we can't thank them enough!
-Michelle and Rob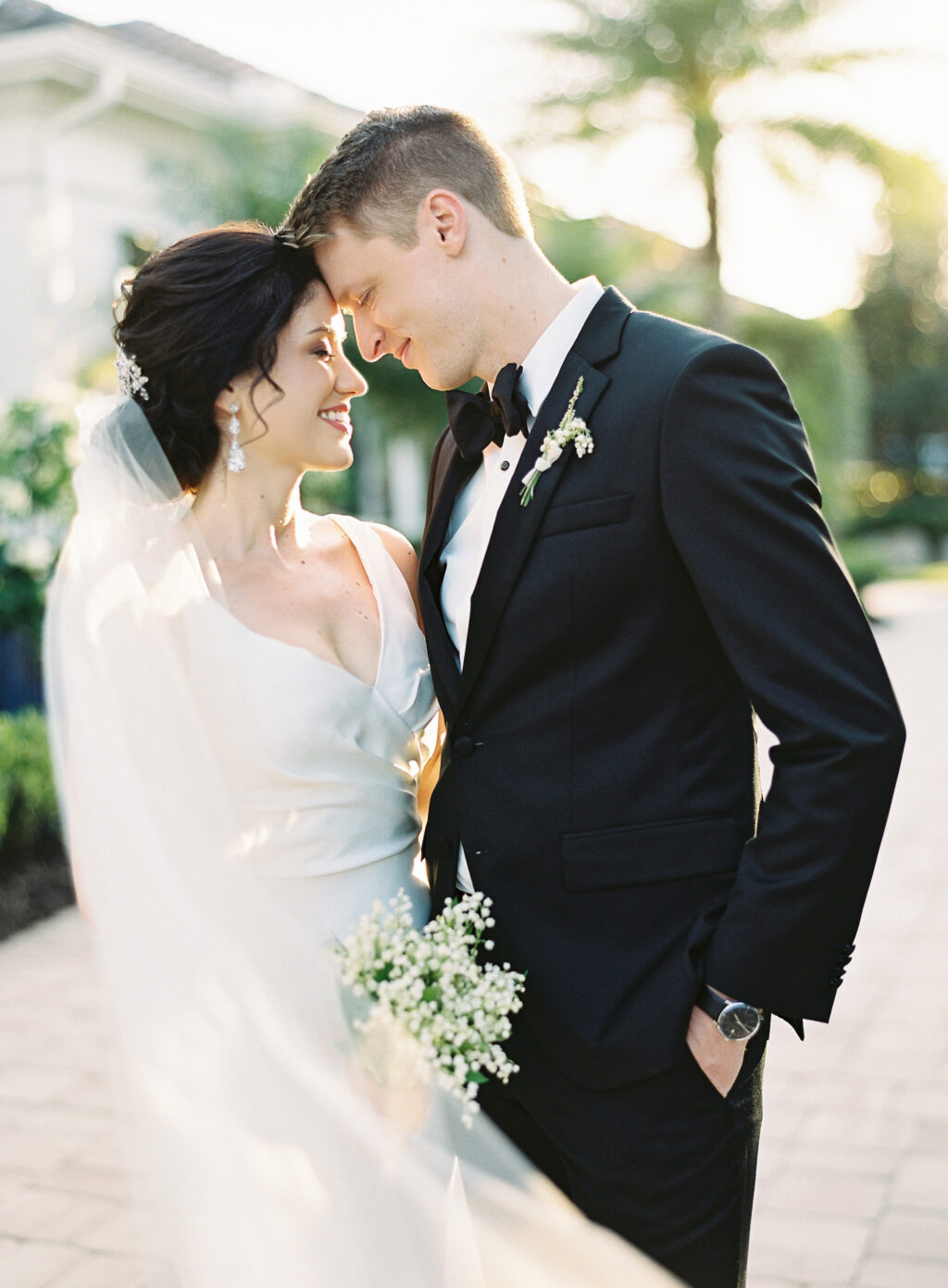 It was important to us to create a one-of-a-kind experience that also held sentimental value for us. We also wanted an outdoor, but private ceremony that showcased the 'Old Florida' charming landscape. My husband is from Ohio, so we had lots of guests coming in from out of town. We wanted to show them that Florida has more than beaches! We wanted the ceremony site and reception site to ideally be in the same place, or at least close together to eliminate extraneous travel.
The immaculate grounds of The Concession Golf Club had an ambiance and landscape that matched the 'Old Florida' theme and allowed space for an outdoor tented reception. Additionally, it was a three-minute trolley ride from the ceremony site to the reception site, and they serve amazing food. We hosted the cocktail hour on the back patio prior to having guests enter the tent for the dinner and reception.
Concession Golf Club has experience hosting high volume yet elegant events. We wanted a vendor that could serve food and drinks in a timely manner to that number of guests, which they did. We have received rave reviews on the food; the Chef did a wonderful job with the dinner service. We wanted a sit-down dinner that offered hearty comfort food. We jazzed up the appetizers served at cocktail hour to include some of our favorite foods. We offered late-night snacks that were served toward the end of the reception. My husband is from the Midwest and loves giant pretzels (like the ones you get from Auntie Anne's), so we served those for the late-night snacks. Carbs never hurt anybody!
-Abby and Brad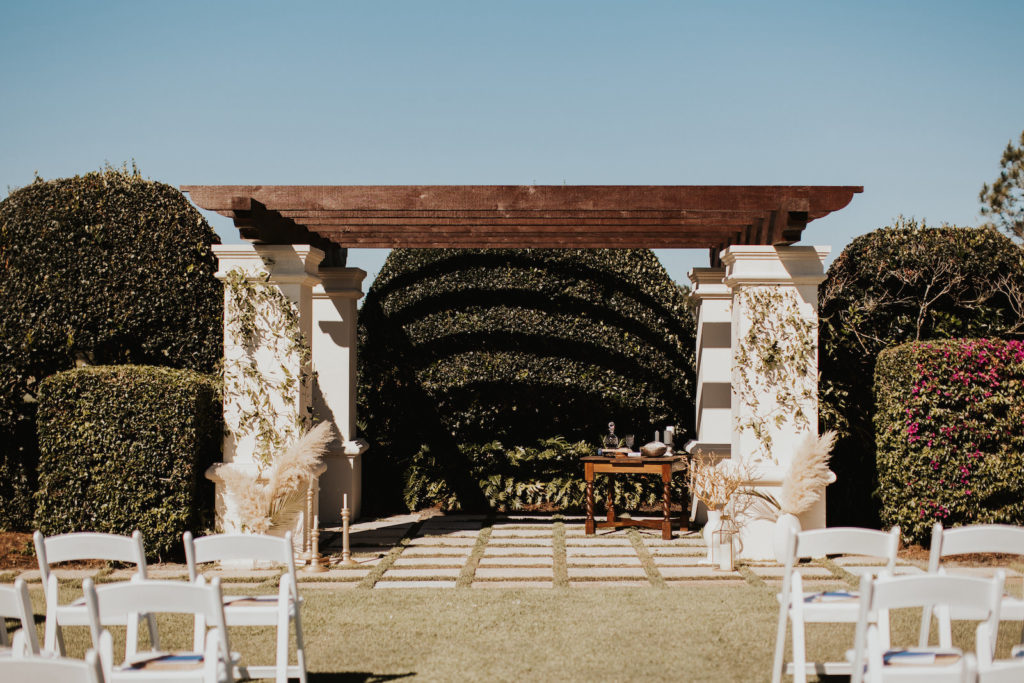 We wanted a venue that was clean and timeless but also had a warmth to it. It was important for us to find a place with the right balance of indoor and outdoor spaces and a venue that had a secluded place to take photos as a newlywed couple.
We chose The Concession Golf Club because they were extremely accommodating, helpful, and provided many additional services other venues did not. They were able to provide food, drinks, and cake in-house as well as providing the option to use their tables, chairs, and linens. They offered a space to get ready the day of and the ability to drop off all of our wedding décor the evening of the rehearsal dinner. The Concession Golf Club allowed me to own the space and use my creativity to dream up the big day.
-Meredith and Michael
---
---
As Seen on Marry Me Tampa Bay