Our philosophy is to surpass your expectations with delicious, handcrafted food, and outstanding service. Our culinary style focuses on fresh ingredients and flavorful, approachable food. We believe your wedding menu should not be an afterthought as it is the kick-off meal to your marriage and a reflection of the gratefulness you feel for your guests for sharing in such a special celebration.
[pp_gallery id="52760″]
Website | Facebook | Instagram
We love being a wedding caterer because:
The invitation to serve a married couple's closest friends and family at the first meal they will share together is truly an honor and never gets old. We appreciate that a large portion of our clients' budget is dedicated to food and love working with each couple to create a menu that reflects their personality and tastes as a couple to thrill their guests and deliver anything but 'typical wedding food.'
Our personality is:
Personable party people who are passionate and professional in regards to our craft. We surround ourselves with people we love who know their job is to serve the client first. We believe in the client and vendor relationship (that includes all of your wedding vendors) and taking the stress off of you on a day where you are juggling multiple responsibilities while also trying to relish every moment.
What makes our food stand out:
We love happy bellies. Our food is handcrafted, fresh and personalized to you. You'll find 'no lazy food' here, you and your guests deserve better and we find ourselves apologizing for companies who believe otherwise. No two menus are the same due to client tastes, preferences, budget and seasonal offerings, it is more work but the end result is worth it.
Selecting your catering menu:
The menu selection revolves around the best seasonal ingredients and YOU, your event theme, service style, and favorites are all a part of our menu proposal process. To nail this down we send your our initial event planning questionnaire that covers everything from allergies, rentals, to menu preferences and additional services you may need. From there we send you a tiered proposal that we use as a jumping-off point.
What couples should know about planning a tasting with Tastes of Tampa Bay:
We include tastings with any booked (contract + retainer) wedding. If you'd like to do a tasting prior we offer complimentary tastings if you meet Street Surfer food truck at a public event, or we do charge for customized menu tastings because they are completely unique to you. This amount is subtracted from your retainer once the celebration is booked.
Our pricing:
We take a customized approach to plan your celebration. Normally, multiple menu proposals with the corresponding pricing are delivered for you to mix and match. Menus normally start at $35+
Our Associations/Awards:
Marry Me Tampa Bay
Black Sheep Bride
Aisle Society
NACE, National Association of Catering and Events
ICA
South Tampa Chamber of Commerce
---
---
Featured Tastes of Tampa Bay Weddings on Marry Me Tampa Bay: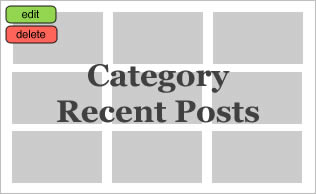 VIEW MORE TASTES OF TAMPA BAY WEDDINGS
---
Tastes of Tampa Bay Reviews From Marry Me Tampa Bay Couples:
"We wanted to incorporate our rustic outdoor theme throughout, and therefore a food truck was the first thing that came to mind! The great thing about Tastes of Tampa Bay is that they are also a full-service catering company so I was confident in their meal preparation, timing, clean up and set up. They allowed us to personalize a lot of the menu and even took inspiration from both my Hispanic background and my husband's German-Polish background. For us, their experience they provided from start to finish was second to none." -Michelle and Michael | Casual, Rustic Waterfront St. Pete Wedding
"We are huge foodies and felt as though our menu should be a reflection of this. The last thing we wanted was something traditional. We put a lot of thought into each dish to ensure all of our guests would it enjoy them just as much as we did. After working with the team at Tastes of Tampa Bay, we were able to take our menu to the next level. We really enjoyed working with the owner, Casey! She had some great ideas and her food presentation and creativity was outstanding!" -Katie and Alex | Organic, Nature Inspired Green and White Wedding
"I really appreciated that Tastes of Tampa Bay gave us ways to save money by cutting certain things out, but also gave us a wide variety of options to choose from. In the end, I was completely blown away by the presentation of the food and everyone absolutely loved the idea of choosing between two of our favorite meals." -Ashley and Matt | Burgundy and Pink Jewel Toned Boho Chic Lakeland Wedding
"We wanted a wedding catering company that would take our food tastes into consideration and create a menu that was personalized to us. I am half Filipino and really wanted to incorporate some traditional Filipino food, while also including healthy and fresh foods that Larry and I enjoy. Some of our wedding day menu items included: bacon-wrapped plantains, veggie egg-rolls, adobo chicken, pancit (Filipino noodle dish), chimichurri steak, and fresh vegetables. Our guests really enjoyed the food. Plus, the dinner portions were quite large." -Amanda and Larry | Navy, Blush and Copper Industrial Chic Ybor City Wedding
---
---
As Seen on Marry Me Tampa Bay