We bring fresh, made-to-order Mexican food to your party or special event!
Having a food truck at your wedding is a great way to provide your guests with a culinary experience many of them may have never experienced before. The St. Pete Taco Lady is committed to providing an exceptional experience to all our clients. We pride ourselves on delivering fabulous food at a reasonable price point and making sure that no guest goes home hungry.
---
---
Our Wedding Style Is:
There is no better way to stand out from the crowd than to have a food truck cater for your wedding, especially the St. Pete Taco Lady! A food truck is not your average buffet or sit-down dinner service and the best thing about our food is that it is infinitely customizable. Everything is made to order and guests can have their meal exactly how they'd like it. Our style of food and service allows us to cater to any and all lifestyles and dietary restrictions.
Our Personality Is:
Quirky, artsy, cool, and laid back
---
What Inspired Us to Start Our Business is:
Traveling through California and seeing the budding food truck scene there was definitely an inspiration. As a native of St. Pete, I was surprised that fish tacos were not more popular in our area. Mahi Mahi Tacos were our first menu item and they remain one of our most popular.
---
We Love Being a Part of the Wedding Industry Because:
We love seeing people so happy on their big day. Being there to be a part of something that couples have planned and worked towards for months or longer is always an honor.
---
What Makes Our Business Stand Out From Other Vendors Is:
Food is our love language and we take great pride in the food that we serve. We believe that can be felt from our customers and clients and it has helped us grow our business to where it is today.
---
One Thing Most Couples Would Be Surprised to Know About Us Is:
There are technically 2 taco ladies! My daughter Taylor and I run every aspect of the business ourselves.
One of Our Non-Wedding Passions Is:
I enjoy gardening and spending time with my dogs. Taylor enjoys cosplay and 3D printing.
---
Our Pricing:
Our standard menu starts at $18 per person for a 2-hour all-you-can-eat service and increases based on client customization.
---
Our Associations/Awards:
Best Food Truck 2017 and 2018 by Gulf to Bay Magazine by Visit St. Pete Clearwater, 2019 Best of the Best People's Choice Awards by the Tampa Bay Times
---
Special Offer for Marry Me Tampa Bay Readers:
Add on one additional Standard Side option for no additional charge.
---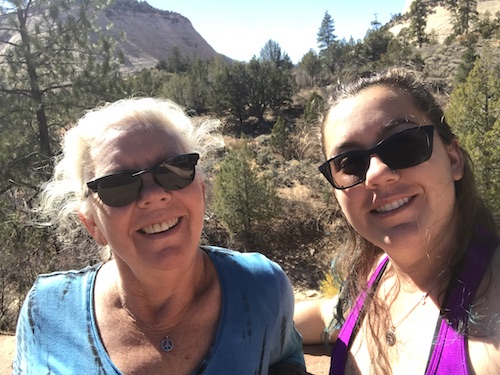 Meet Colleen and Taylor
I am a native of St. Pete, FL. I worked as a bartender at Salt Rock Grill for 16 years before the food truck bug bit me. I've always enjoyed cooking for my family and decided to bring that love to the city I've spent much of my life in.
St. Pete Taco Lady Reviews from Marry Me Tampa Bay Couples:
Marry Me Tampa Bay curates the below reviews from real couples whom we've personally interviewed. As Tampa Bay's most trusted wedding planning resource, these reviews are 100% accurate and aren't created by fake accounts.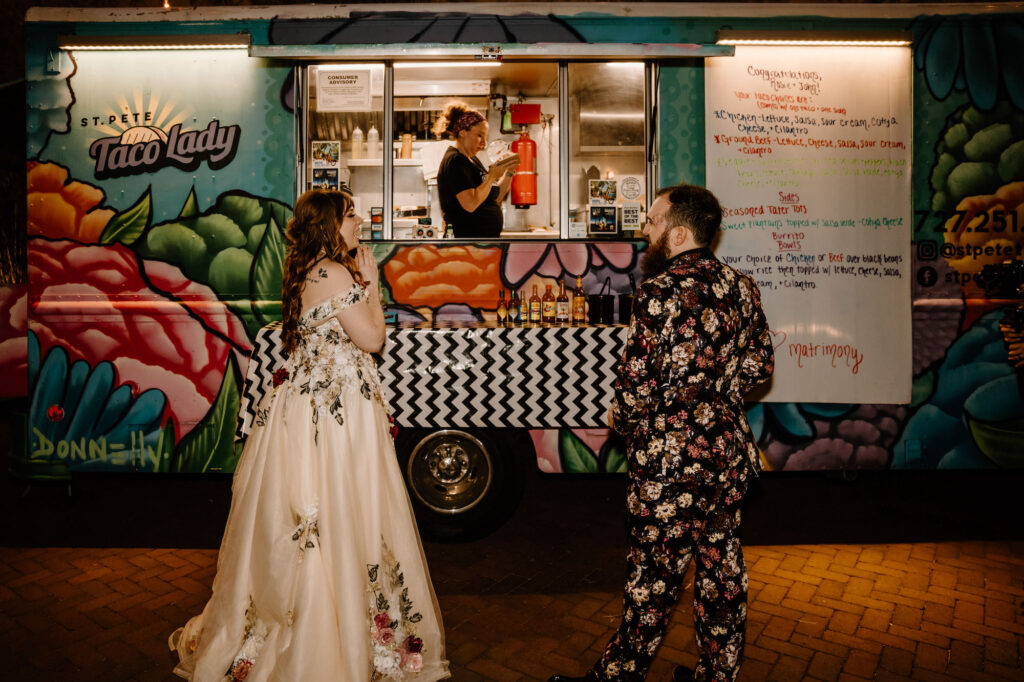 We hoped to have our favorite foods at our wedding so we went with Mr. B's Southern Cuisine and St. Pete Taco Lady as our two food vendors. We loved the idea of food trucks because they matched our more casual style and were cheaper than a traditional caterer.
We mostly wanted to make sure to have GOOD vegan options for our friends and family who were vegan. Sometimes vegan folks are left with a side salad as their entire meal These vendors worked with us to provide meals that accommodated those dietary needs while also serving a tasty and hearty meal!
-Rosie and John
---
---
As Seen on Marry Me Tampa Bay