We are an inviting, creative, unique, and accommodating florist/ planner that focuses on working with couples to make their vision a reality. We are professional, but still, have fun while doing so and focus on making your day as stress-free as possible.
---
---
What We Offer:
We provide a variety of services including Day of coordination, help with planning as early as day one, rentals ( ex. votives, glassware, arches), and of course, flowers and décor.
---
Our Wedding Style Is:
Our usual style is traditional, but with a twist. We are adaptable and do not limit ourselves when it comes to new ideas and challenges. We take them head-on and tell ourselves that nothing is impossible.
Our Personality Is:
Fun-loving, welcoming, and creative but, still responsible and detail-oriented.
We cover our bases and listen to our clients so that we can make it as stress-free as possible. We take into account what they've told us, but also think of the details that they may have missed.
---
We Love Being a Part of the Wedding Industry Because:
We love being wedding florists because it allows us to help make someone's dreams for their special day come true. No two weddings are ever the same and we love helping each one be as unique as the couple getting married.
---
What Makes Our Business Stand Out From Other Vendors Is:
We have a team like no other. We work together to accomplish the best possible outcome for our clients.
---
Our Pricing:
Our pricing for planning services varies depending on how much help is needed but starts at $1,900 for a basic month of day-of coordination. Average pricing for personals (including bridal bouquets, bridesmaids bouquets, groom/ groomsmen bouts, parents, etc. ) is $1,800, depending on the wedding party size and flower choices, and we "toss" in the toss bouquet as a free gift to our brides!
---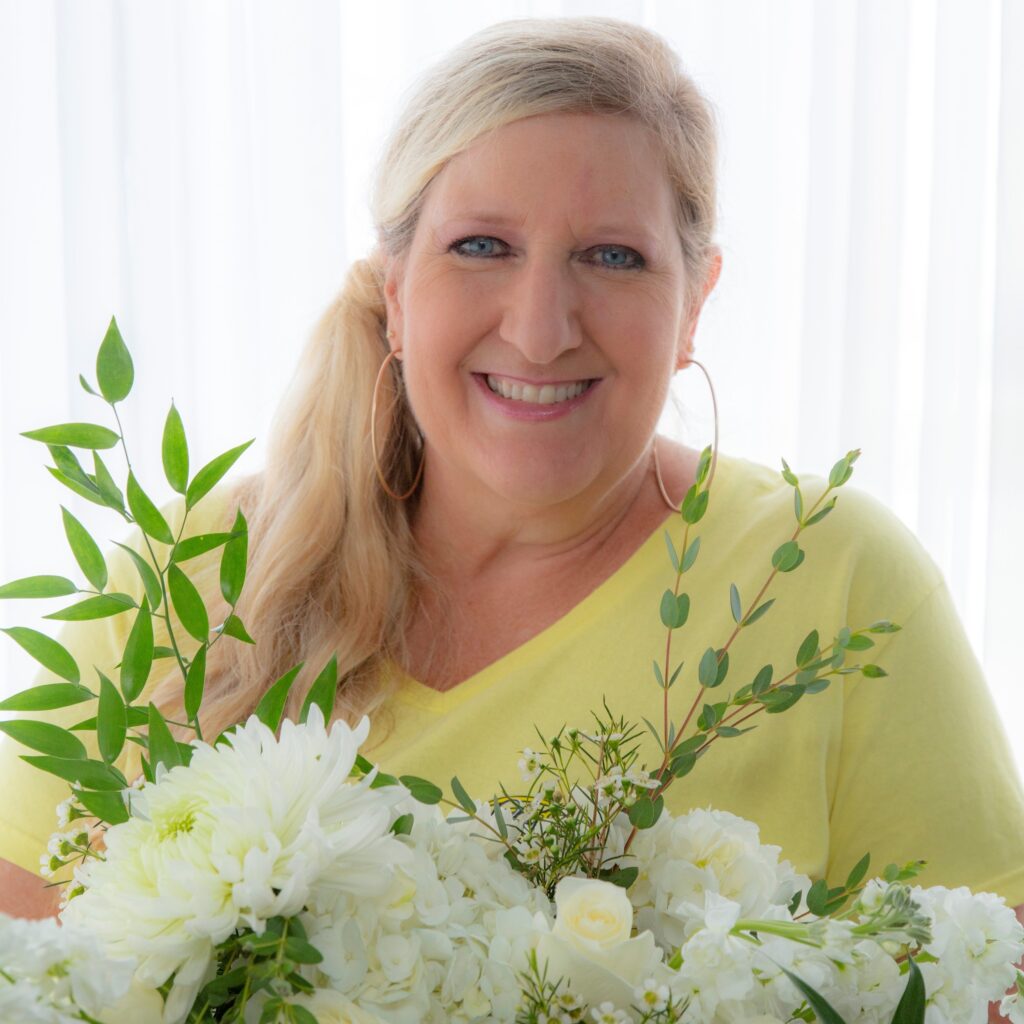 Meet Melanie
I grew up in an Alabama home where my parents loved to entertain. Whether it was a small dinner party for six or a Christmas celebration for 200, the love of entertaining has been in my life since I was a child. The love of decorating, planning, and cooking for events inspired me to create Lemon Drops. I'm blessed to have my husband by my side who has the same love, vision, and desire to create exciting weddings & events for our friends, family, and clients.
Lemon Drops Weddings & Events Reviews from Marry Me Tampa Bay Couples:
Marry Me Tampa Bay curates the below reviews from real couples whom we've personally interviewed. As Tampa Bay's most trusted wedding planning resource, these reviews are 100% accurate and aren't created by fake accounts.
---
---
As Seen on Marry Me Tampa Bay