Burlap to Lace is a boutique wedding planning company based in Tampa, Florida. The company grew out of a love and passion for weddings that only a wedding nut could understand. It has a focus on customer service that specializes in working with couples to create an event that is unique to their style, all the way from Burlap to Lace.

[pp_gallery id="61995″]
Website | Facebook | Instagram
My wedding planning style is:
Versatile! From Modern to Vintage, Classic to Rustic, Destination to Backyard… With such a large range of venues, nearly endless rental options, and PINTEREST!!! Your inspiration becomes my inspiration. Share your Pinterest page with me and I will help you create the perfect event for your unique style.
I love planning weddings because:
I live for the excitement of wedding day. I think that it is such a fun, and personal day that I love to be part of and help make stress-free. I am energetic and love the fast paced environment of every event! I surround myself with vendors and assistants who strive to make someone's wedding day the best of their lives. Nothing compares to the excitement of a wedding.
My personality is:
I founded Burlap to Lace on a passion for wedding planning. I am fully invested in each wedding I plan. I strive for excellent customer service and a more one-on-one approach to planning.
What makes my business standout from other planners is:
I have been planning weddings for over a decade. I started planning at a full-service venue right out of college. This background gives me an amazing understanding of all aspects of wedding planning and the experience to plan a perfect event. Planning is fun and you do gain awesome relationships along the way, but pulling off perfection comes with experience.
I also recognize that every bride has a different style. I love to help each bride plan their wedding by using their unique style to create the perfect day that honors them and the new chapter of their lives. With my experience, I am able to work with every style all the way from BURLAP to LACE.
My pricing:
We are a small boutique planning company here to help you create your dream. If you can't find a package to fit your needs, we will create one customized for you! Each client will receive a complimentary consultation. Packages start at $2,500 and include all aspects of planning from day-of coordination to full planning. For more information, visit burlaptolace.com and give me a call!
I want to learn more about preferred wedding planners.
Featured Burlap to Lace Weddings on Marry Me Tampa Bay: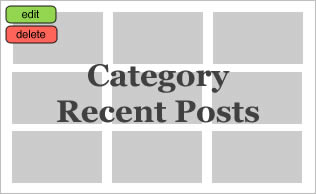 Burlap to Lace Reviews From Marry Me Tampa Bay Couples:
"I definitely wanted a wedding planner whom I could easily talk to and build a relationship with. I also wanted someone detailed oriented who could help me streamline all my ideas and visions into a reality. I chose Lindsay from Burlap to Lace, because we instantly formed a connection and she was so easy to talk to, like talking to a friend. From day one she was amazing to work with and always made me feel like I was her top priority. I can not say enough good things about her and her planning skills. She always went above and beyond my exceptions and was basically available at any moment I needed her." -Olivia and Aaron | Romantic Mauve and Gold Tampa Wedding
"Hands down the best decision we made was hiring Lindsay with Burlap to Lace. I am very organized and self-motivated, however, I had no idea how much goes into planning a wedding. The term lifesaver doesn't begin to cover it! Without Lindsay our wedding wouldn't be one-fifth of what it was. She was the glue that held everything together, and the fairy godmother behind the entire magical day. Our day had lots of moving pieces and Lindsay nailed every bit of it. We didn't have to think or worry about a single detail on the day of the wedding. Always a phone call or text away, Lindsay was there to keep us on track and help out with any bridal moments. I would pay every single penny again twice over to have this lady handle our day!" -Melissa and Brian | Citrus Inspired Downtown Tampa Wedding
I'd Like to Connect with Burlap to Lace:
---
As Seen on Marry Me Tampa Bay