Doing a session with me isn't just a shoot, it's an experience, a mindset change, and above all a celebration. The gorgeous images you are left with, are the cherry on top: the perfect way to surprise your partner and make their jaw drop to the floor, to regain the power of your body and rediscover yourself, and to ignite that bombshell that is often hiding under proper office attire.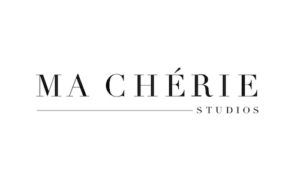 [pp_gallery id="77193″]
My boudoir style is:
My approach is a little more modern than some, and I lay high-value on timeless images. I do not believe in awkward posing, flashy props, or hiding your beautiful body behind layers of clothing. When life gives you curves, flaunt them!
Why would someone do a beauty boudoir shoot?
The reasons are truly endless! Maybe you're getting married, have a special anniversary coming up, are thinking of having kids, are going through a weight loss journey, or simply just want to celebrate the skin you're in right now. No matter the initial reason for doing a boudoir session, nothing will ever compare to what an incredible journey of self-love this is.
What do I wear?
This is my favorite question! For me, lingerie isn't about what is in style, but rather what is going to make you feel the best when you wear it. I will cover a lot of information with you, and give you tons of insider tips on what will work best for your body type. I will even show you specific pieces that I would personally recommend based on your budget, style, body type, and coloring. Trust me, you are going to look flawless!
What is your best advice for someone wanting to do a boudoir shoot? What preparation do you recommend prior to the shoot?
My best advice is to trust me. I am here to make this process as easy, fun, and seamless as possible for you! I will keep you informed and teach you every step of the way, so you have nothing to worry about!
Where do you shoot?
At my in-home studio.
What should I look for in a boudoir photographer?
Look for a connection! Boudoir is intimate and personal, so make sure you have a connection with who you work with. Meaning, that their style of shooting speaks to you, that their why for shooting boudoir resonates with you, and that they truly understand YOU and your specific reasons for doing a session. It will make your experience that much better, and ten times more personal!
My Pricing:
Sessions start at $350 and product pricing ranges, with most clients investing between $1,000- $2,500.
---
As Seen on Marry Me Tampa Bay