Romantic. Organic. Timeless. Fine art natural light wedding photography.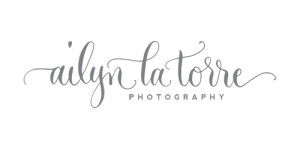 [pp_gallery id="52845″]
Our wedding photography style is:
Fresh, romantic and timeless. I love to shoot with the softness of natural light, using a photojournalistic approach. Bright, beautiful and natural images are my signature style, and I never over process or over Photoshop your images. Our Wedding Blog
We love photographing weddings because:
I absolutely love what I do! Capturing your love, your memories and your wedding day not only as it was, but how it felt through beautiful and unique wedding photography is one of the greatest pleasures, not only in my business, but also my life. Our goal is to have you look back through your pictures in the many years ahead and be able to relive and enjoy all those wonderful moments all over again!
Our personality is:
If I were to describe my personality, it would be friendly, excited and a hopeless romantic. We take great pride in taking the time to know our couples and what makes them a unique pair; by the time their wedding arrives, it's as though we've known each other for years. That comfort and chemistry with our couples makes for amazing photography Meet Ailyn
Our pricing:
Our collections start at $3,995+. All wedding collections include an engagement session, wedding day coverage, an online gallery and your fully edited, custom images delivered on a USB, plus some other great goodies. Most collections include two photographers.
I would love to grab a cup of coffee (and a little dessert of course!) at our studio and chat about your big day!
Our Associations/Awards:
We have been published over 15 times in many wedding and inspiration blogs and have been featured in print twice. We have also earned Wedding Wire's Couple's Choice award in 2013, 2014, 2015 and Editor's Choice Award by Two Bright Lights" for 2014 and 2015.
Website | Facebook | Instagram | Pinterest
I Want to Learn More about Ailyn La Torre Photography
Featured Ailyn La Torre Photography Weddings on Marry Me Tampa Bay: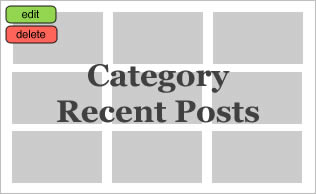 View More Ailyn La Torre Weddings
Ailyn La Torre Photography Reviews From Marry Me Tampa Bay Couples:
"From the moment we saw Ailyn La Torre Photography's blog, we knew we adored her work. When we met her and saw how kind, fun and passionate she was, we absolutely knew she was a perfect fit for our wedding. Ailyn's service was incredible; she exceeded our expectations. Our photos were everything I wanted, and she was so fun and calming on our wedding day. Our guests kept commenting on how much they loved her! On the day of, she just meshed into our wedding party and made everyone feel so comfortable. She calmed me down when I needed it and was amazing with our guests. Our pictures were perfect!" -Carli and Mark | Romantic Blue and Champagne Downtown St. Pete Wedding
"We looked for someone with innate talent who would be able to work in a traditional style, but at the same time, be able to think outside of the box and take risks and be creative. There is no other photographer I would hire. Ailyn of Ailyn La Torre Photography is amazing; she made us feel like family." -Liana and Manny | Black, White, and Gold Fuente-Garcia Ybor City Wedding
"We wanted to hire someone with a beautiful portfolio who used a lot of natural light and who we could feel comfortable with. When I met Ailyn of [Ailyn La Torre Photography], I knew she was the one! Ailyn is the sweetest person, who makes you feel like family! She was incredibly professional, yet fun and personable. She truly cares so much, and her work showed that. She helped with my schedule the "day of" and kept us together and on time all day. Her compliments throughout our photo sessions always made me smile. Our photographer exceed our expectations because not only were her pictures beautiful, but her personality, demeanor and big heart made all the difference. Her and her husband worked so well together and were more than a joy!" -Megan and Ben | Botanical, Beige and Blush Ailyn La Torre Photography Wedding
"It was extremely important to us to have pictures to look back on years down the road that transported us back to our wedding day, and Ailyn La Torre Photography did just that! Josh has never been a fan of having pictures taken, but after only a few minutes of our engagement shoot, he looked at me and said that he was having so much fun! Our engagement pictures and wedding pictures turned out better than I imagined." -Riley and Josh | Champagne and Blush Ailyn La Torre Photography Sarasota Wedding
---
As Seen on Marry Me Tampa Bay