Davis Islands Garden Club Wedding – White, Grey and Pink Wedding
As with most Jerdan Photography weddings, Jennifer and Mike are a fun-loving couple, who aren't afraid to let their goofy personalities be documented on film. Throw in the gorgeous waterfront Tampa wedding venue the Davis Islands Garden Club, a photo booth and food truck, and you know everyone left with smiles on their faces and full bellies!
Jennifer & Mike's Love Story:
My husband and I met in 2006 and started dating in December of that year. We met through a mutual friend, but I joke that I met my husband in a bar because he was head of security at the Channelside clubs. 
I was immediately drawn to him, and he asked me out to his friend's wedding as our first date. From there, we had more ups than downs, more laughs than fights, and we are best friends.
My husband proposed to me on November 10th, 2012, two days after my birthday. He lured me to Seasons 52 in Tampa under the pretense that he was taking me out to a nice birthday dinner. Unbeknownst to me, he had spent the past seven months finding the perfect ring, using my mom's help, and assembling all of my friends and family. There were over 60 people there! In front of everyone he dropped to one knee and asked me to marry him.
The Tampa couple opted to hold two wedding ceremonies: an intimate church wedding, followed the next day by a waterfront wedding and fun-filled reception.
"It was important to us to be married in the eyes of the church by Mike's childhood priest, Father Eric," Jennifer shared. "It was an intimate ceremony; we only invited close family and our wedding party."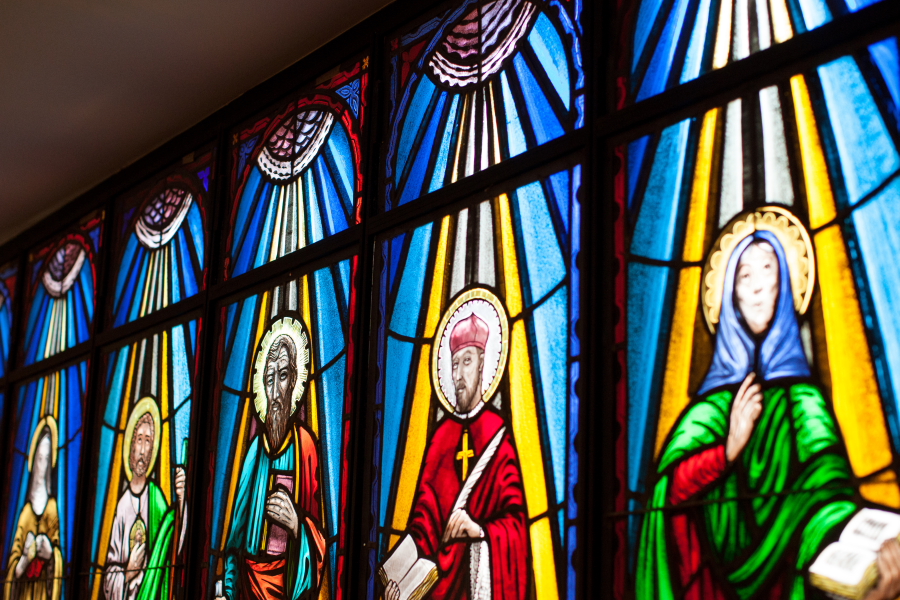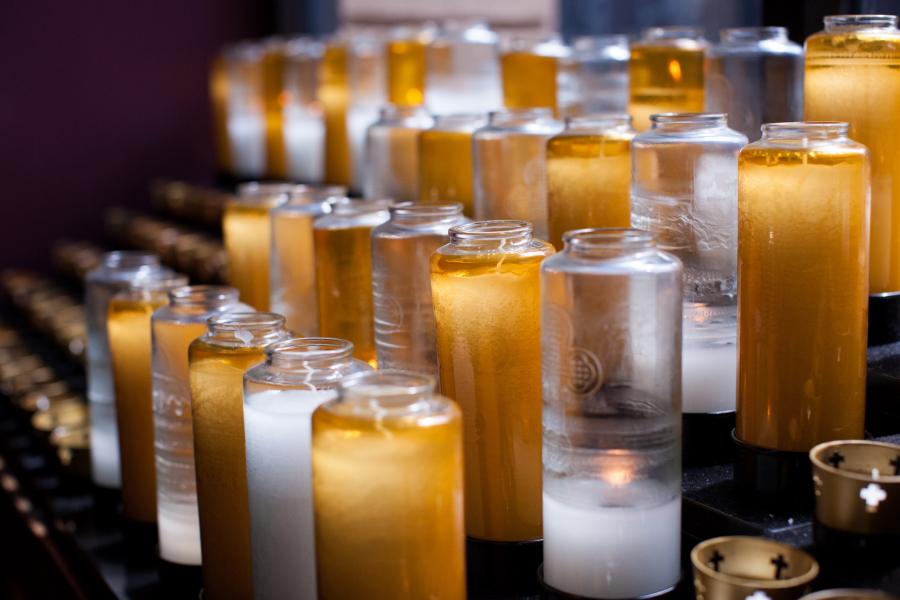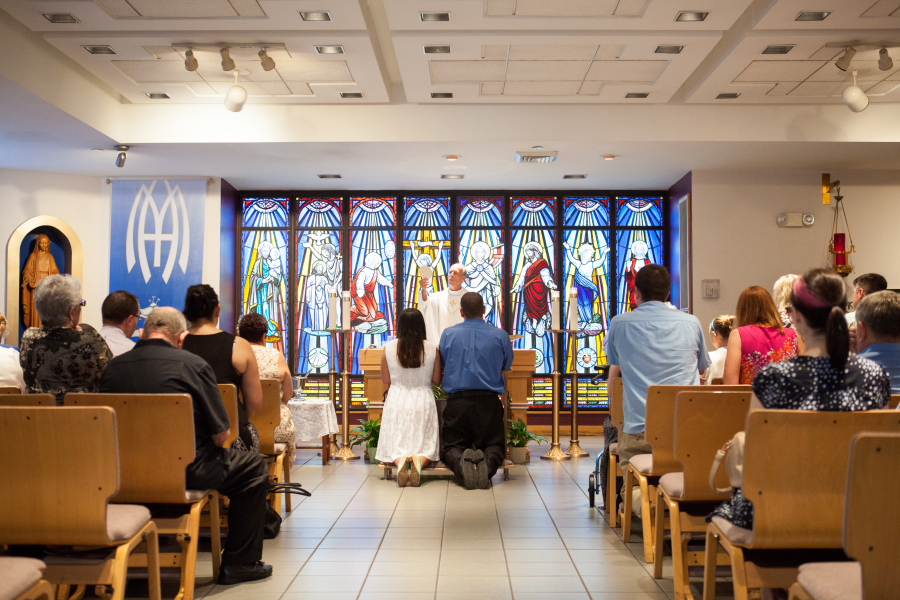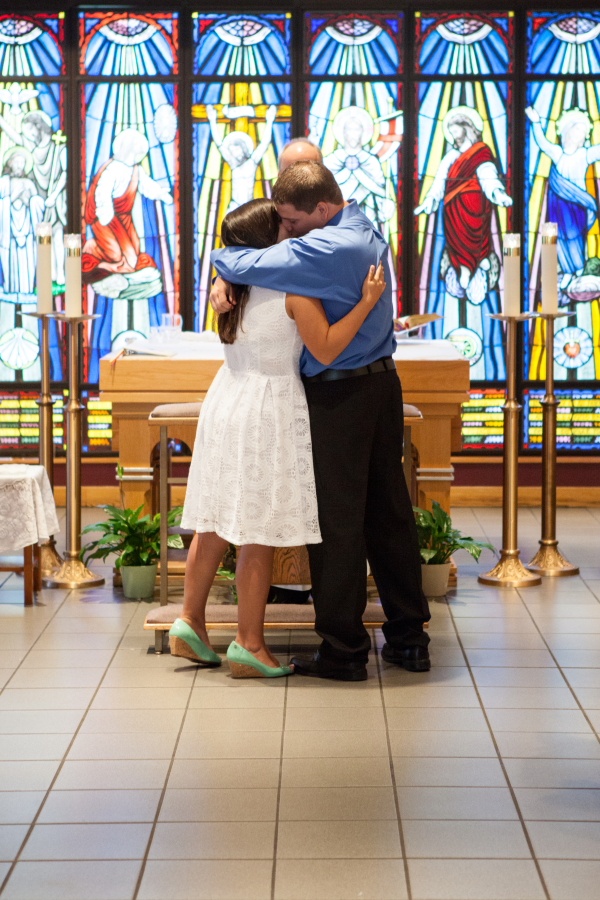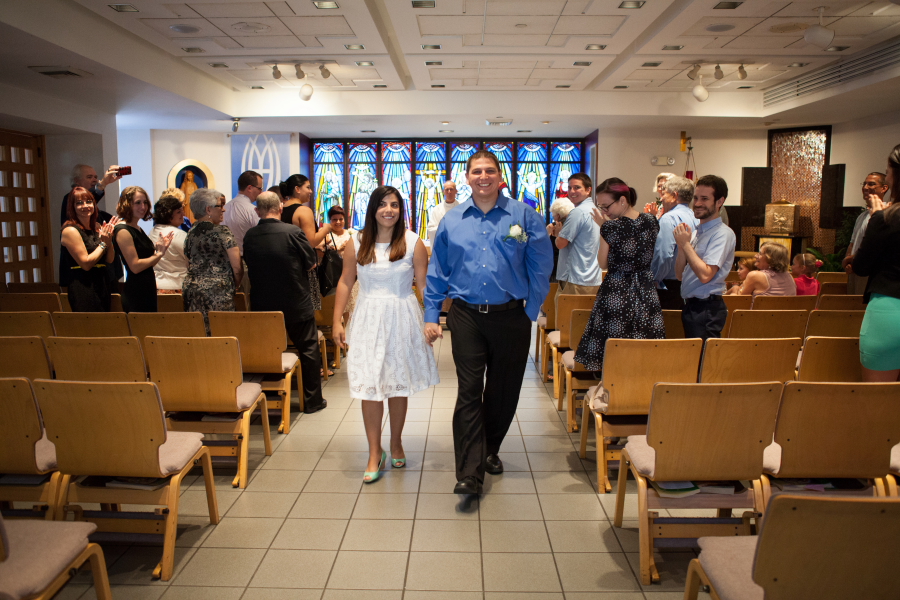 For the couple's second wedding, Jennifer and Mike held a simple, yet romantic-themed wedding to keep the focus on the bride and groom.
"The wedding was absolutely filled with the love that we have for each other," the bride gushed.
Jennifer and Mike chose waterfront wedding venue the Davis Islands Garden Club for their white, grey and pink Tampa wedding.
"We both wanted to get married outdoors in the beautiful Florida weather," Jennifer explained.
Food also played an important role in the selection of their Tampa wedding venue. The bride, a food blogger for The Foodie Patootie, was very selective about who would caterer her wedding.
"It was extremely important that we found a venue in our price range that let us bring in our own food and bar," the self proclaimed foodie said. "I have formed true relationships with the restaurants we used as vendors, Green Lemon, Piquant and Destination Grill, so it was important to us to be able to utilize them. Not only do I stand behind their food, but I wanted to write a wedding recap post and give a shout out to them."
To document their big day, Jennifer and Mike searched for a Tampa wedding photographer who could capture their charisma and uniqueness.
"We both have large personalities, especially my husband, and those who were at the wedding know that," the bride explained. "Jerdan Photography will forever have a place in my heart. I enjoyed working with Danielle and Jerry more than words can describe. They are both some of the most genuine and fun people I have ever met and put their all into making great photos."
To honor the bride's love for food, Mike surprised Jennifer with a late-night snack from her favorite food truck.
"I knew my husband and his groomsman were planning something, but I had no idea what it could possibly be. I thought maybe it would be a cheesy dance, but when Mike took the microphone at the wedding and announced that he got my favorite food truck to come out, I was blown away," Jennifer reminisced. "We are huge fans of food truck rallies and Destination Grill is my favorite."
What advice would you give to other Tampa Bay Brides?
Just like all of the brides say, try not to stress out. I approached my wedding with a very "what'll be will be" attitude. At some point, you just cannot change what will happen so embrace every moment.
My other advice would be to hire a "Day of" wedding coordinator. Take the pressure off of you and allow someone else to handle it while you enjoy your day.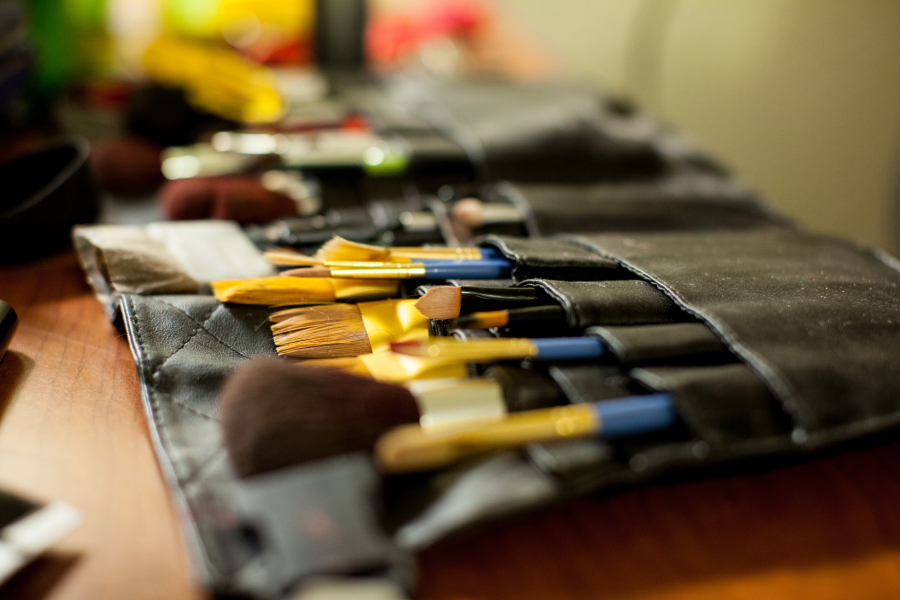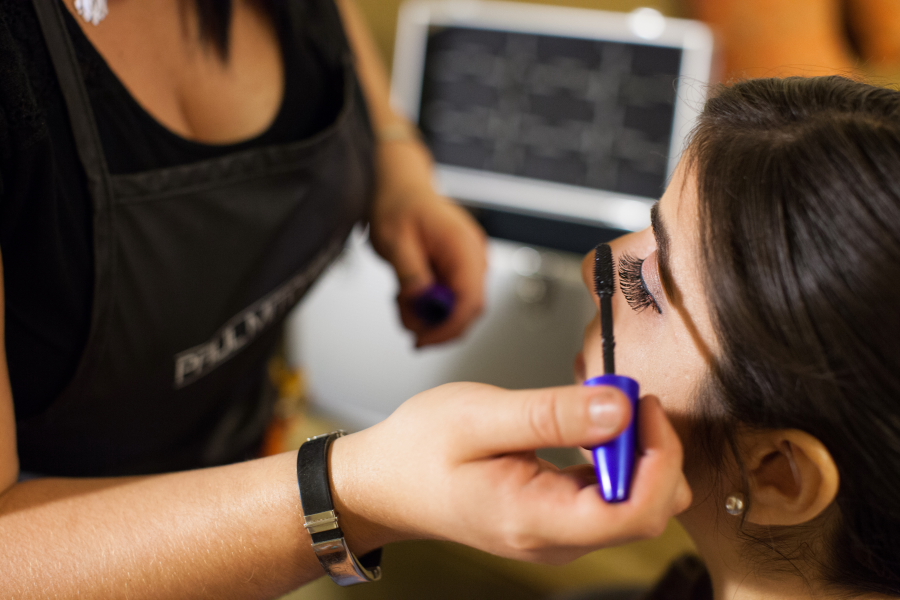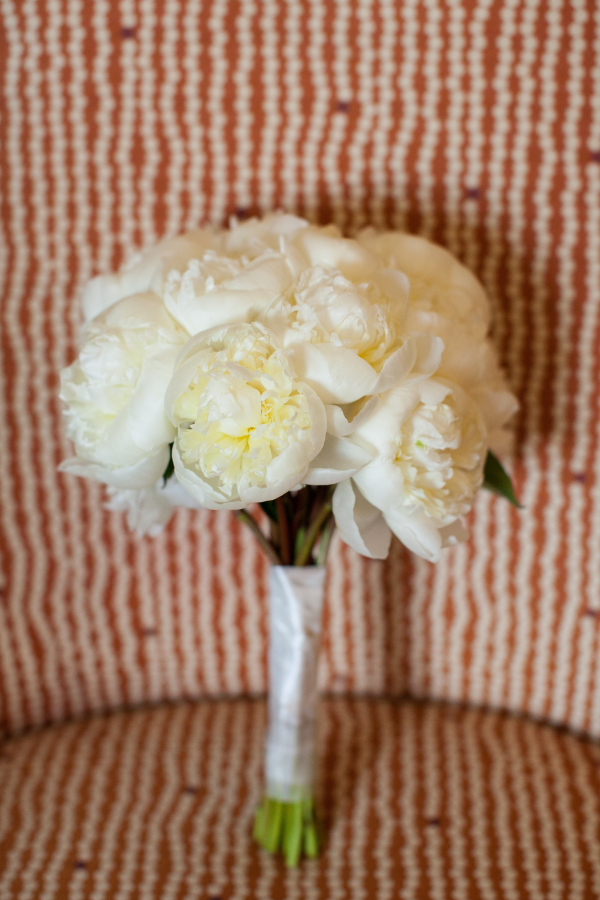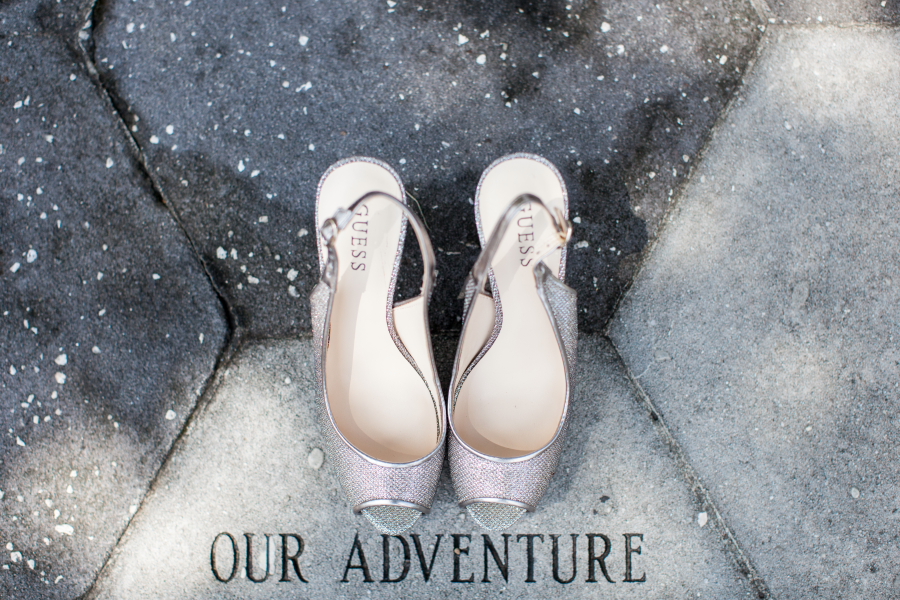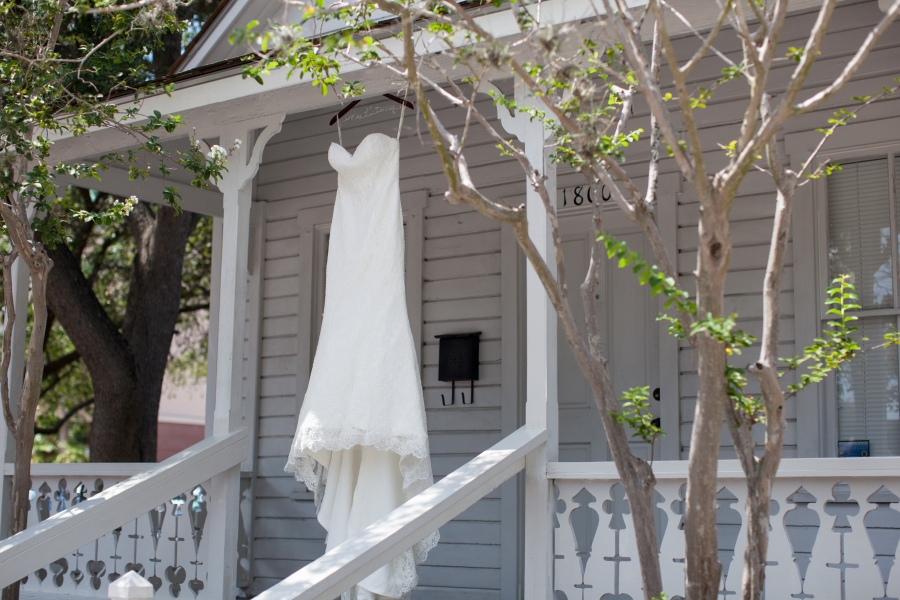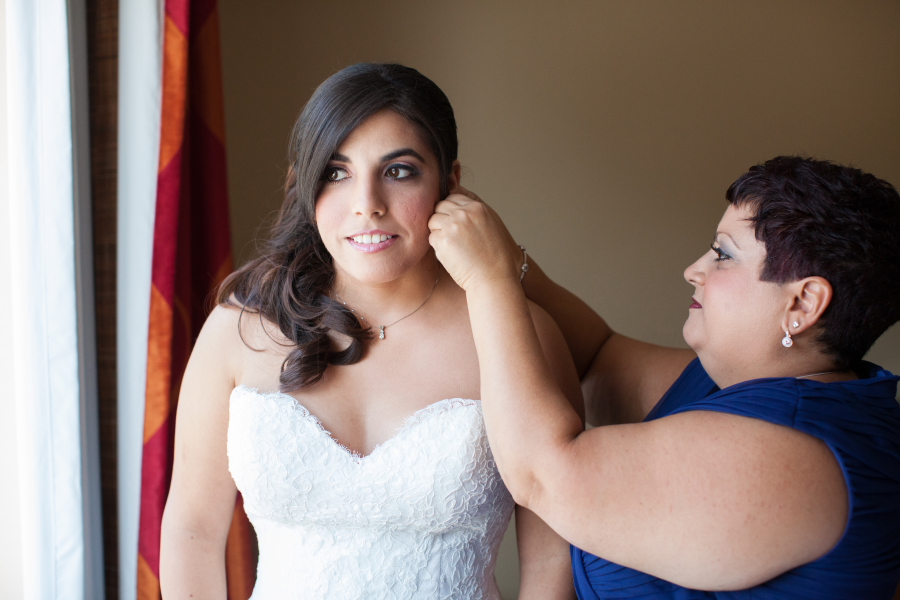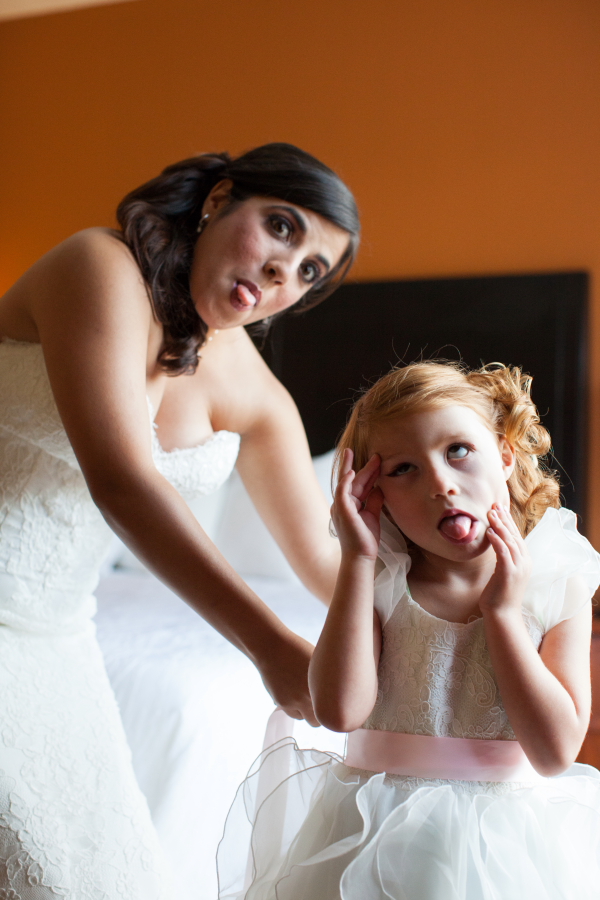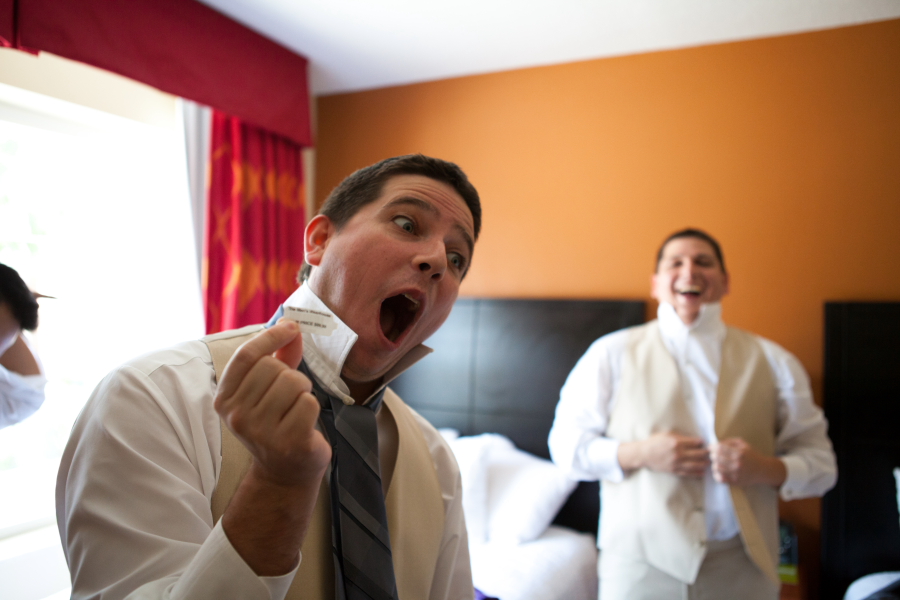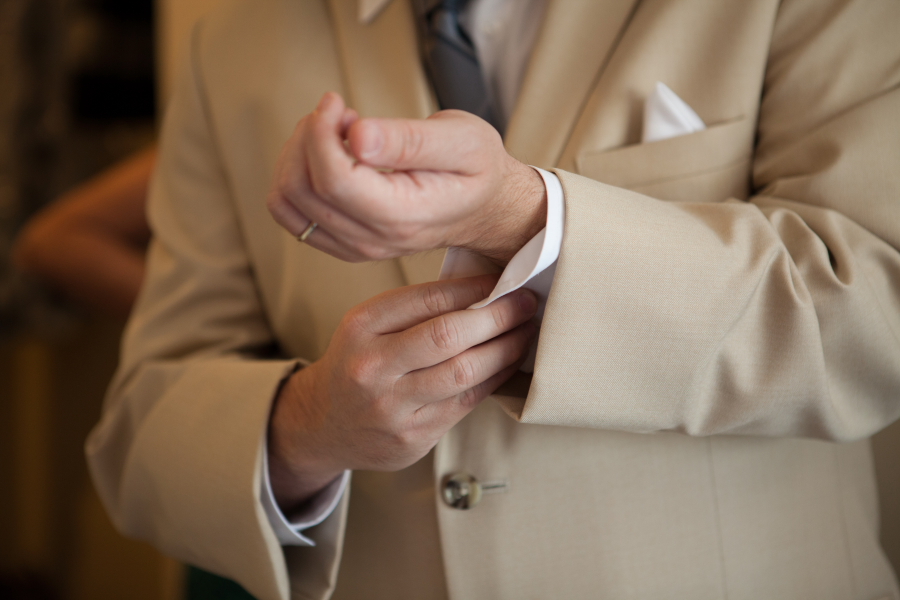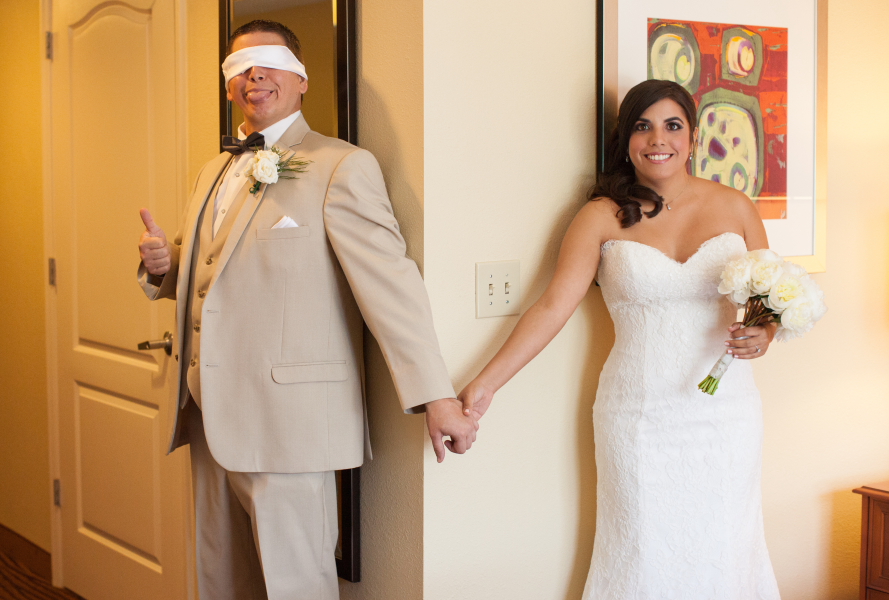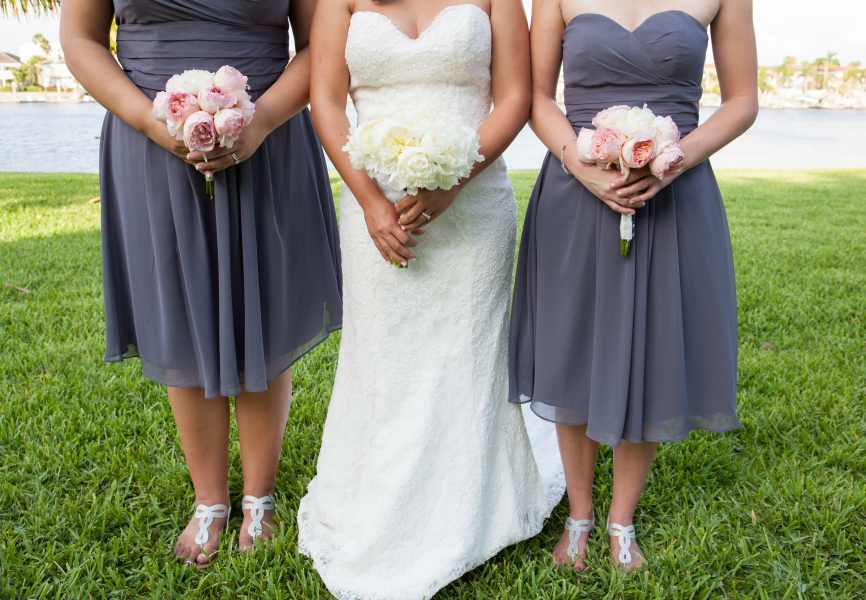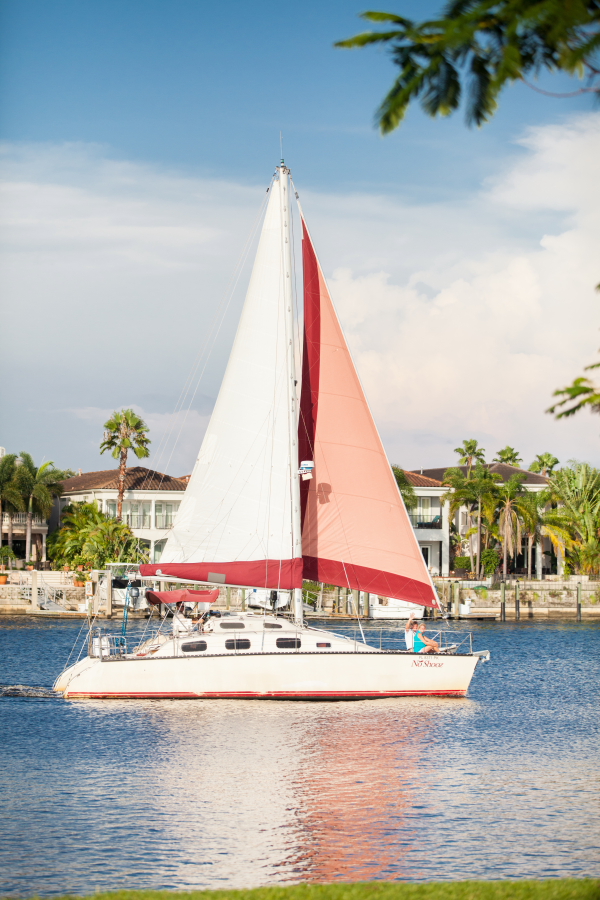 "My favorite part about holding my wedding at the 

Davis Islands Garden Club

 was working with Michelle, the venue coordinator. She was attentive, inventive, and just a pleasure to work with. She was always available via email, phone, and in person. I asked a million questions and she walked me through each one." – The Bride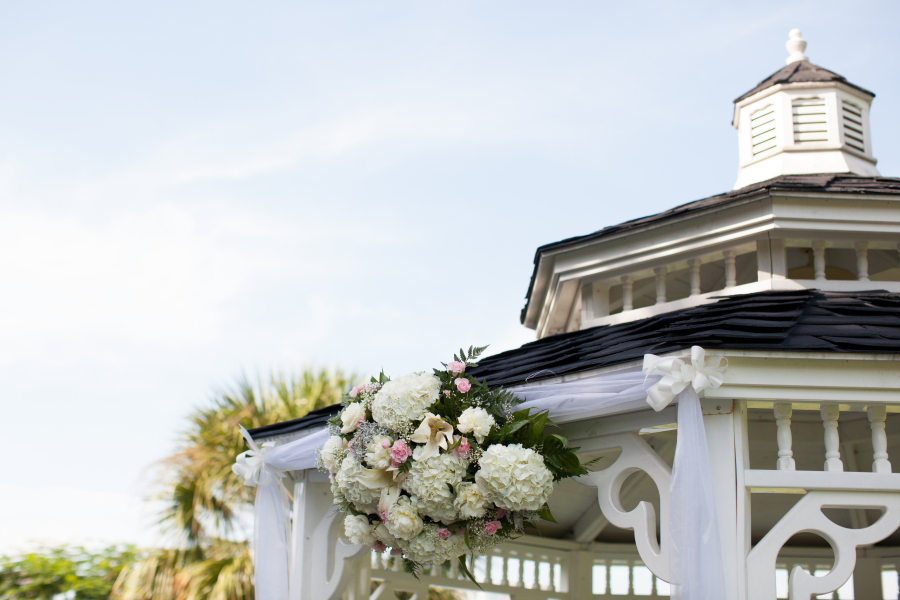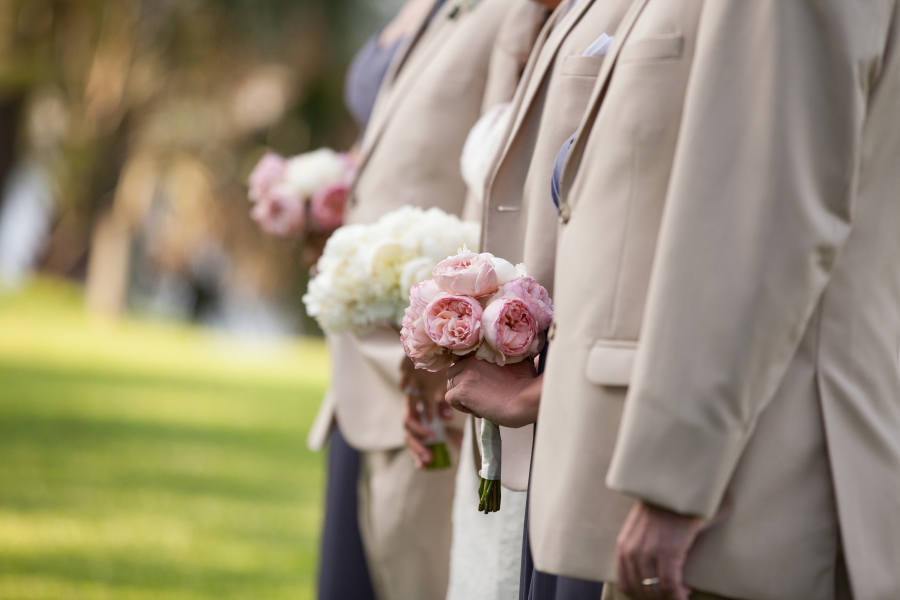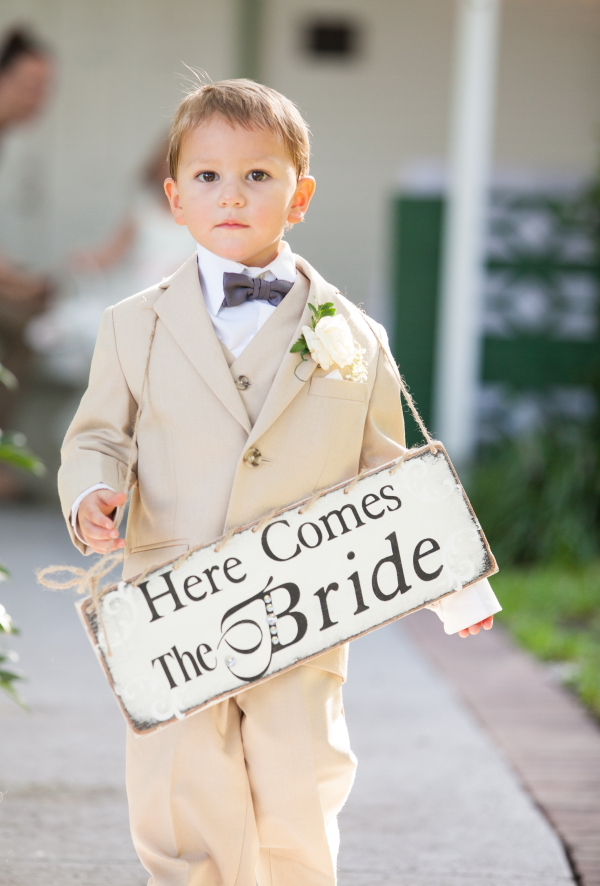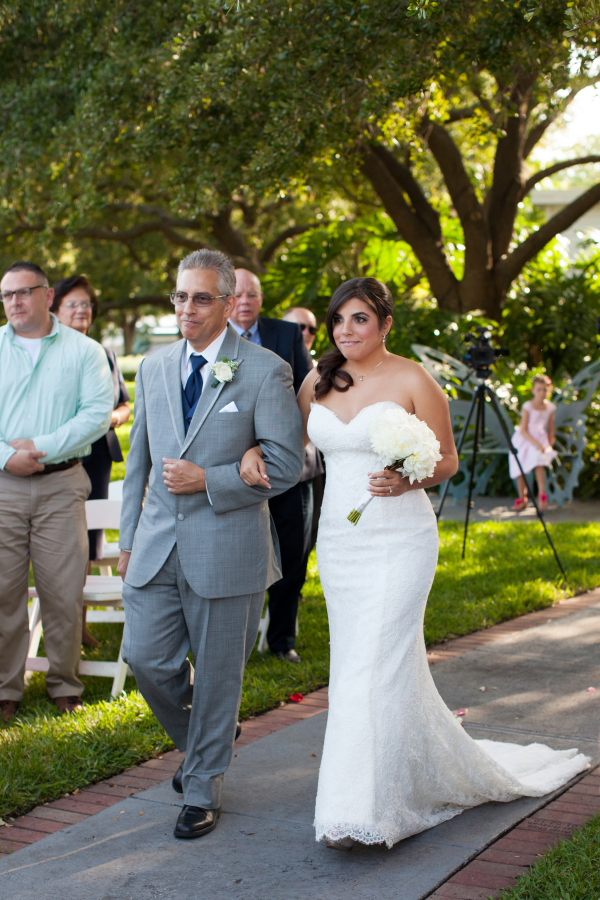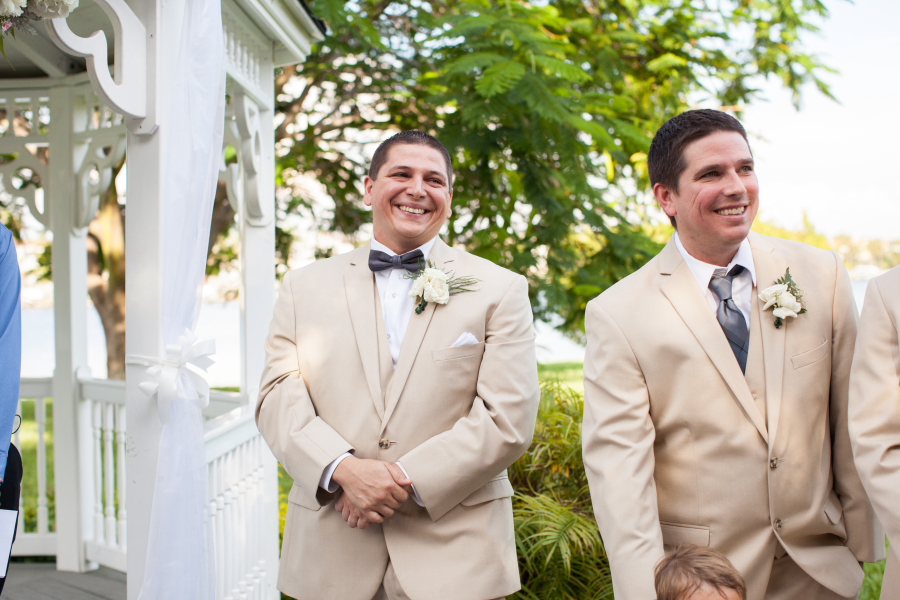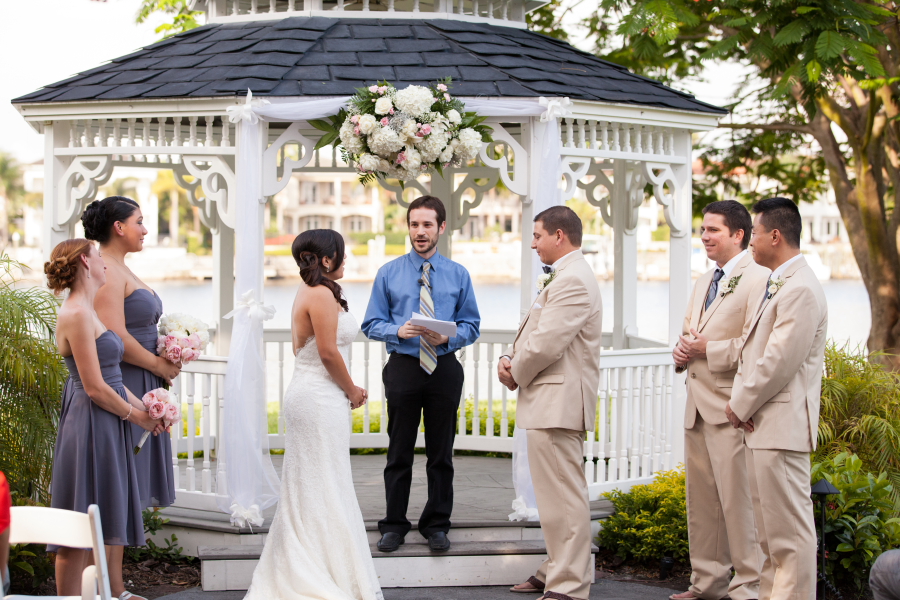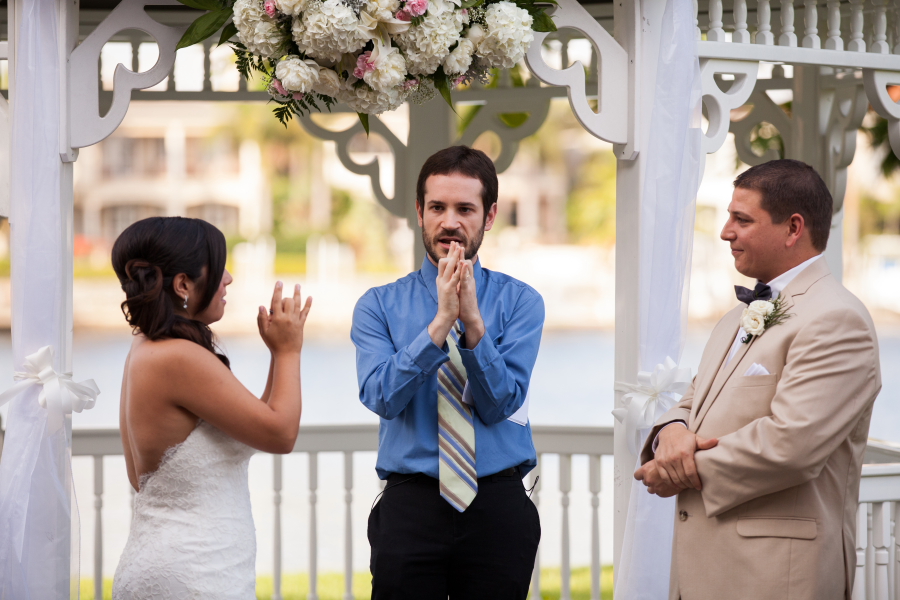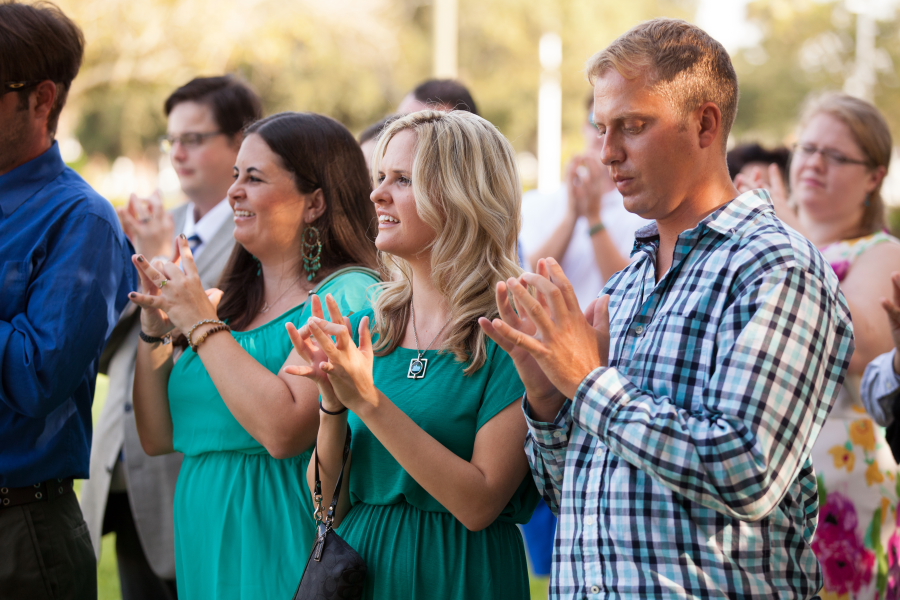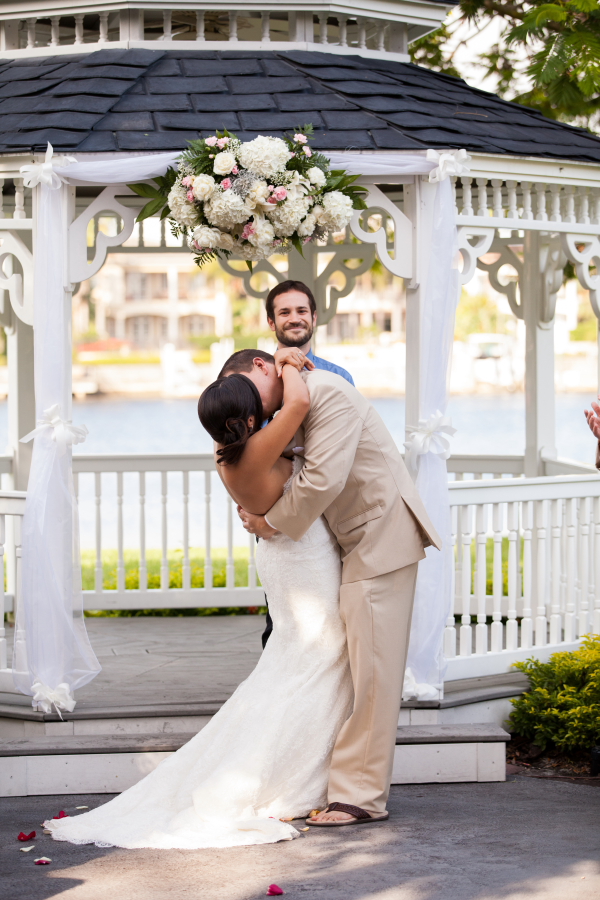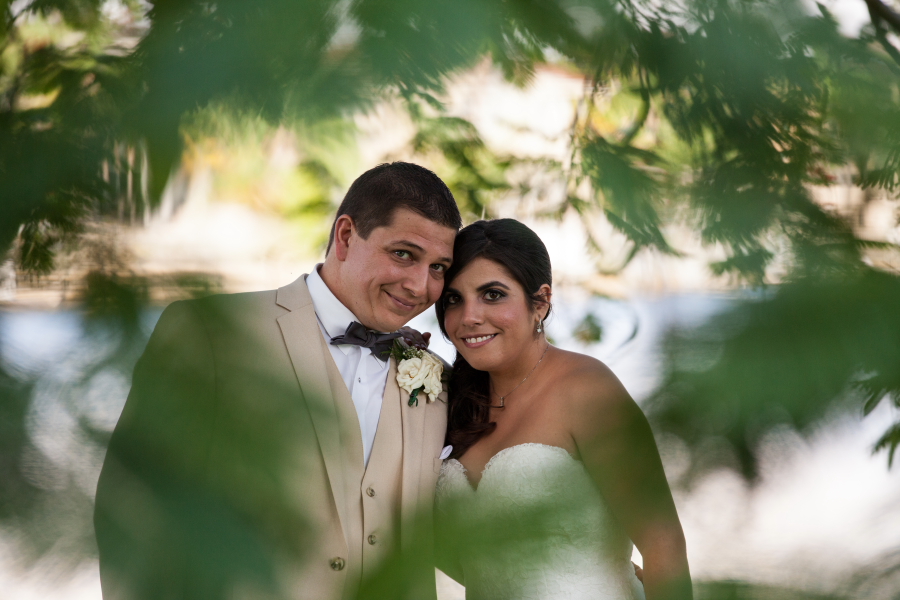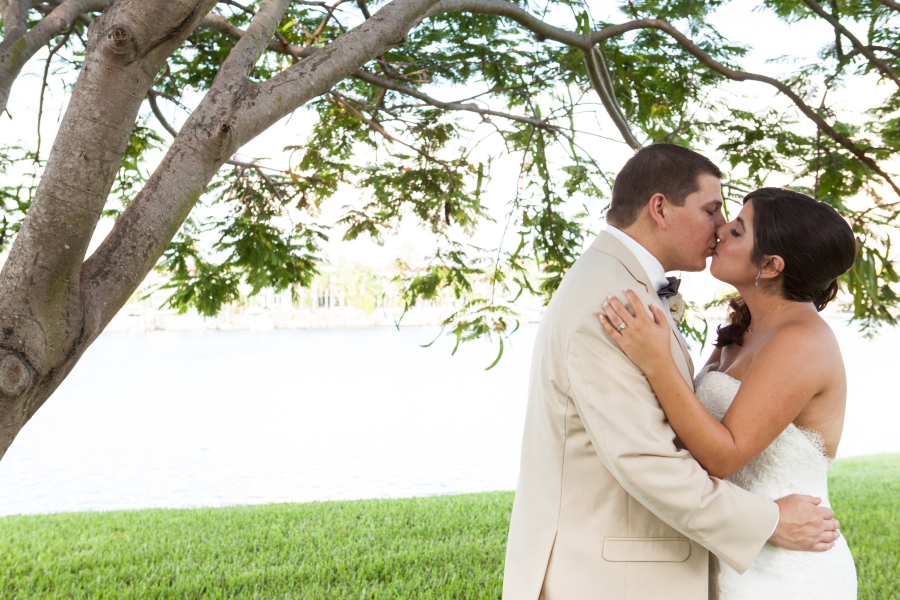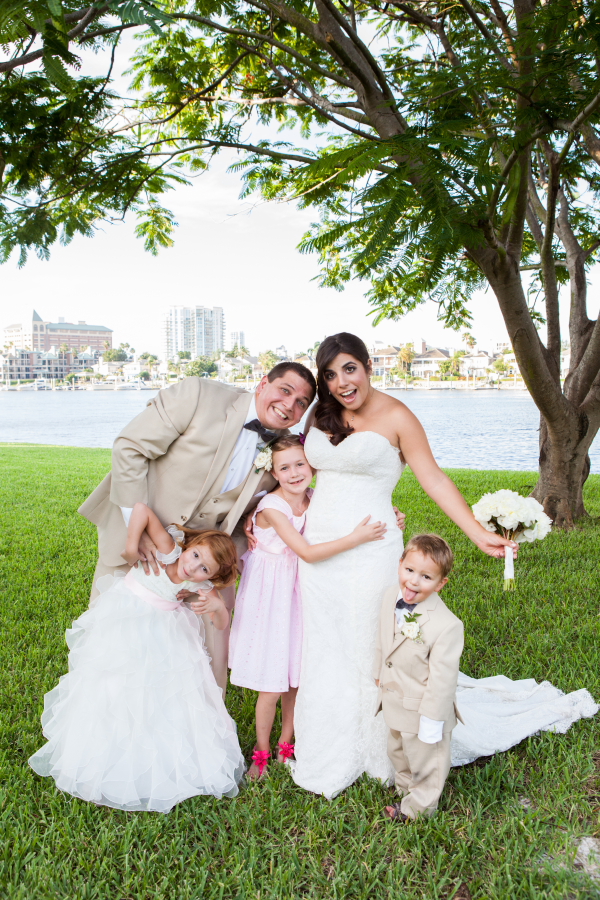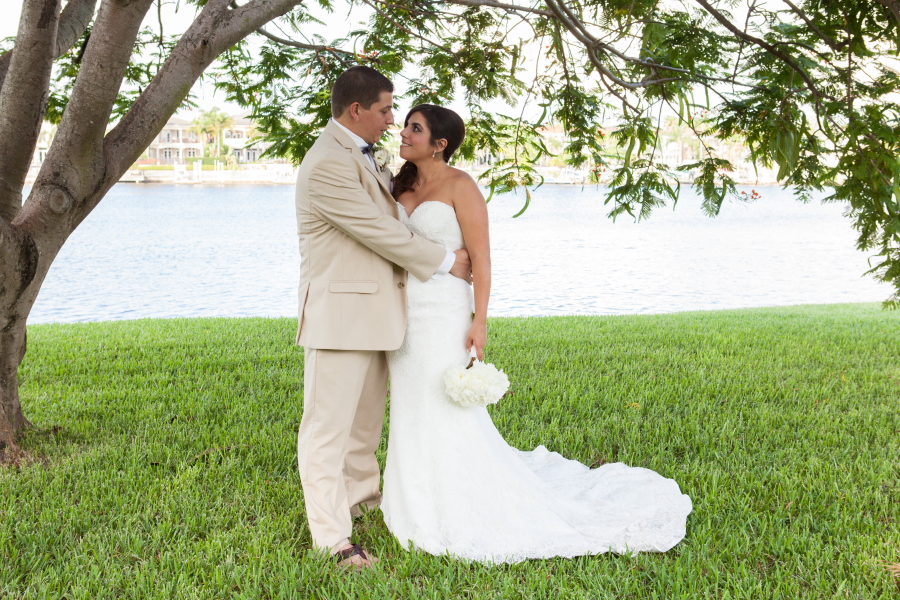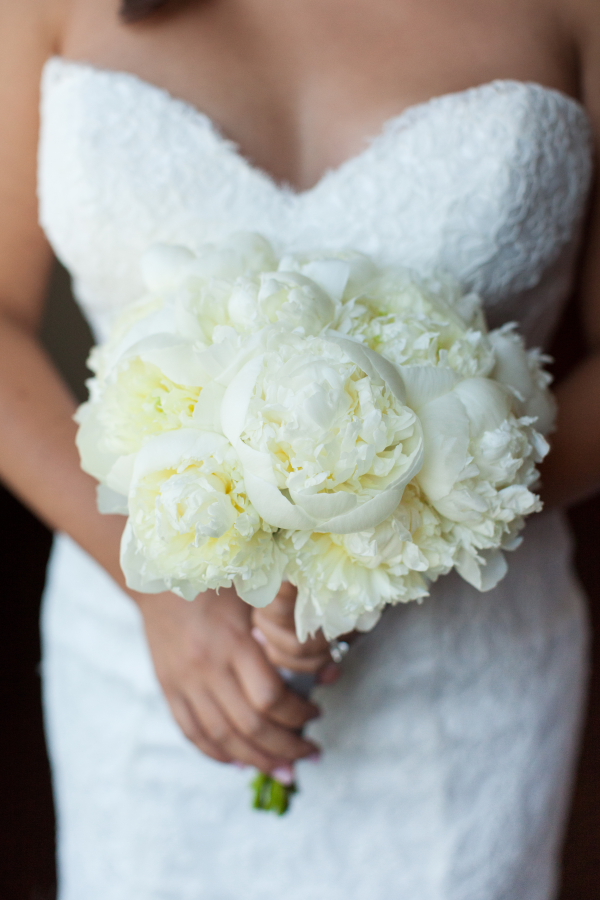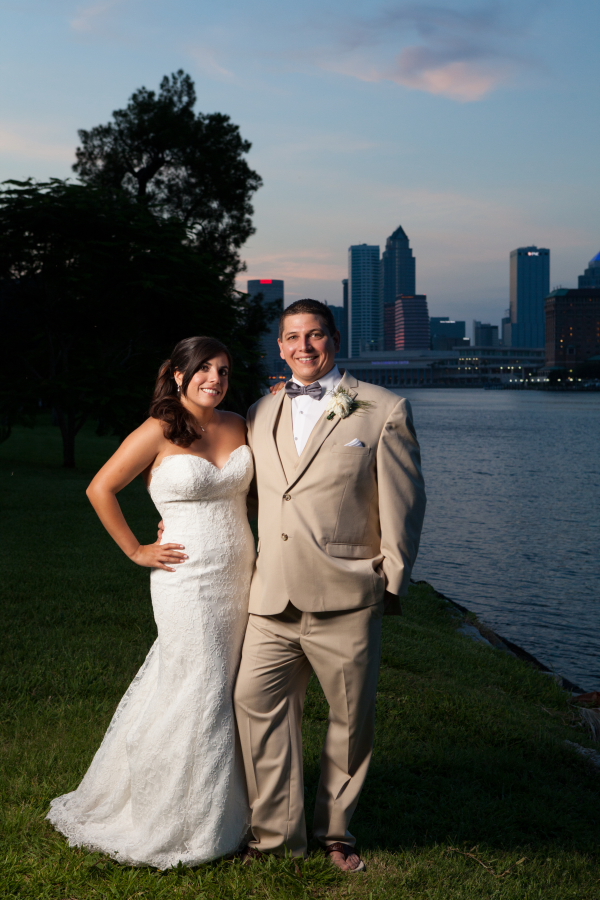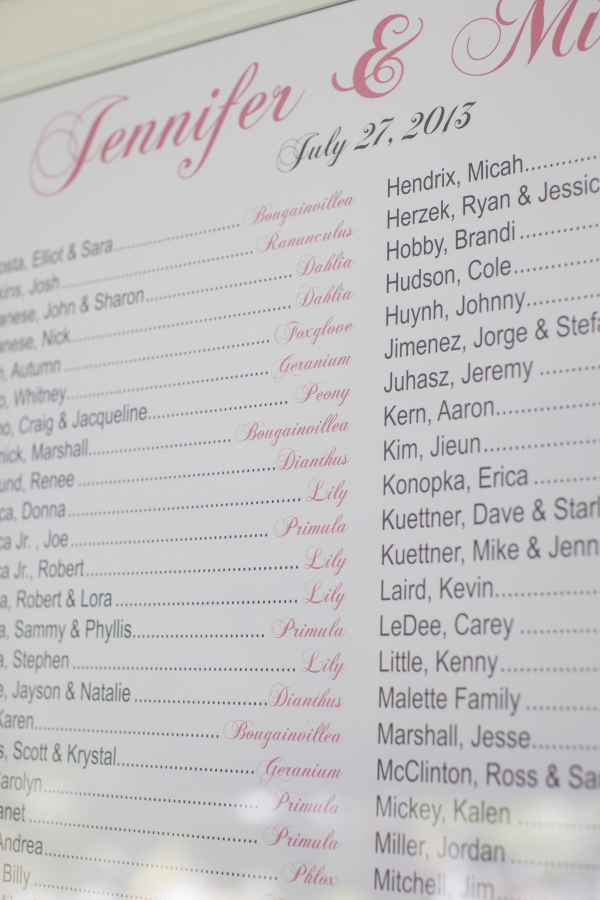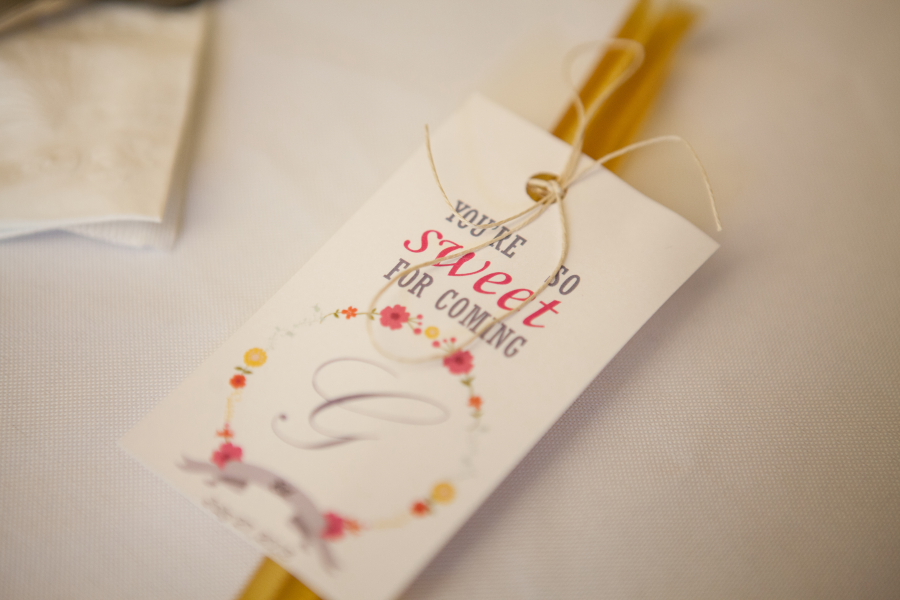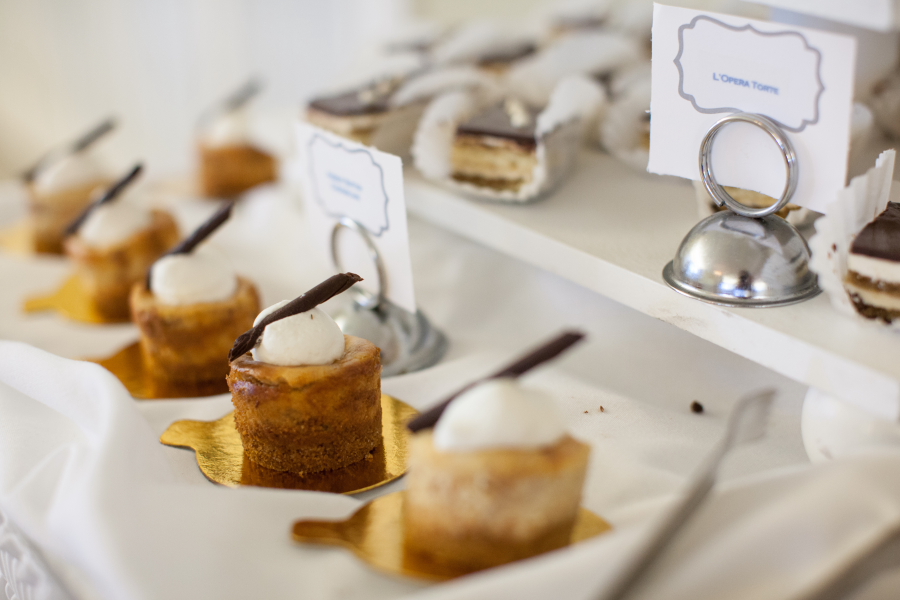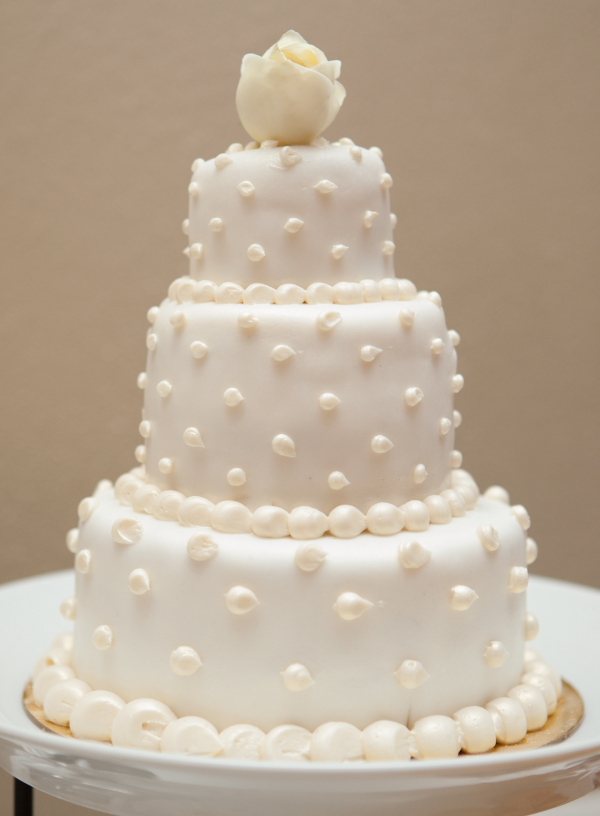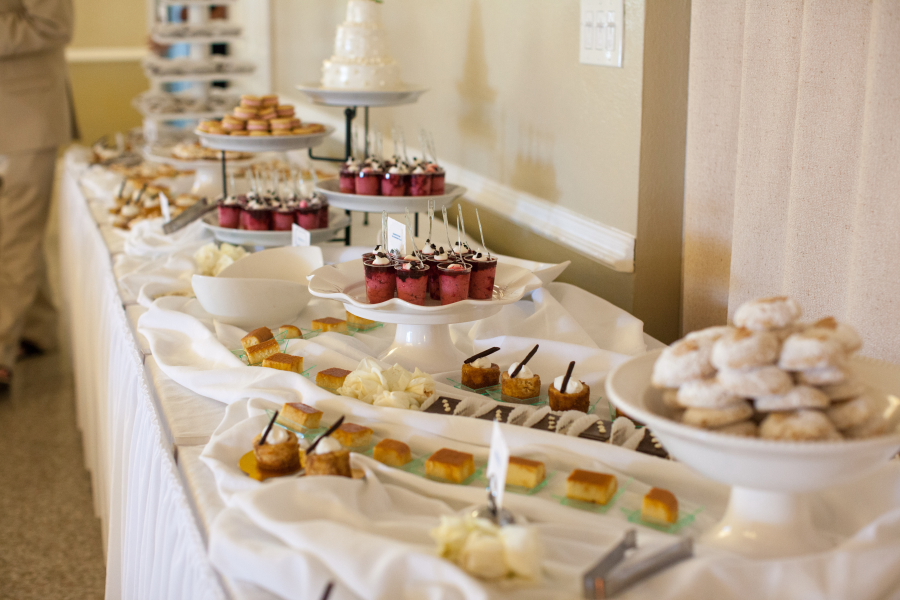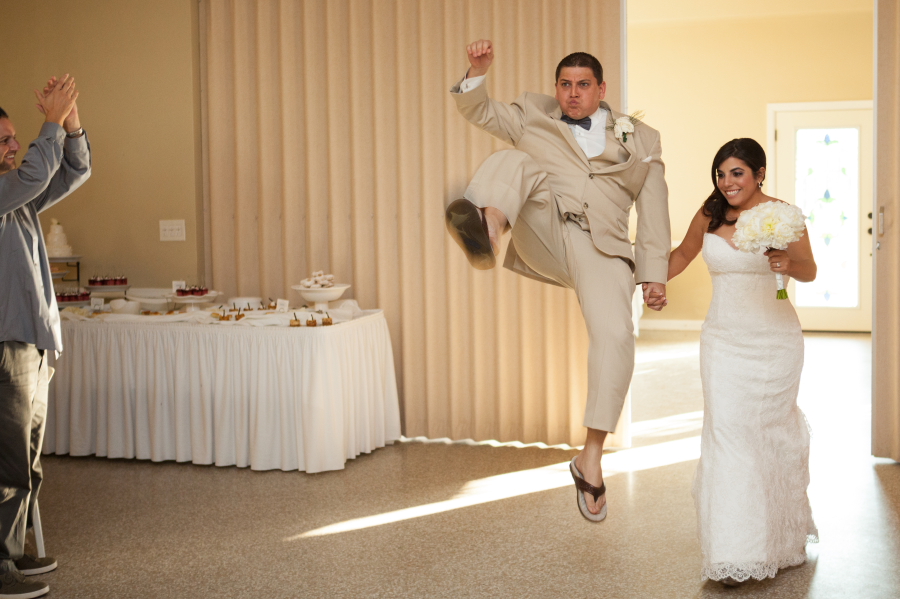 "My husband is known as the "wildcard," because you never know what antics he'll pull. He's truly the comic within our group of friends." – The Bride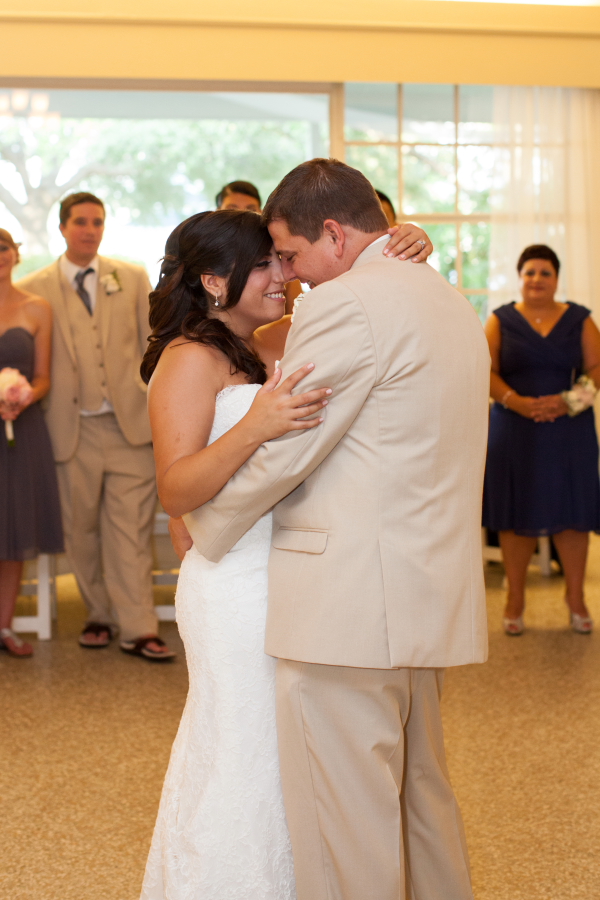 "The most memorable moment for me was our first dance. My maternal grandparents passed away (my grandfather most recently) and their favorite song together was "Somewhere Over the Rainbow". Dancing to that song, I knew they were dancing beside us. It was an emotional dance for many in the room as we remembered my grandparents." – The Bride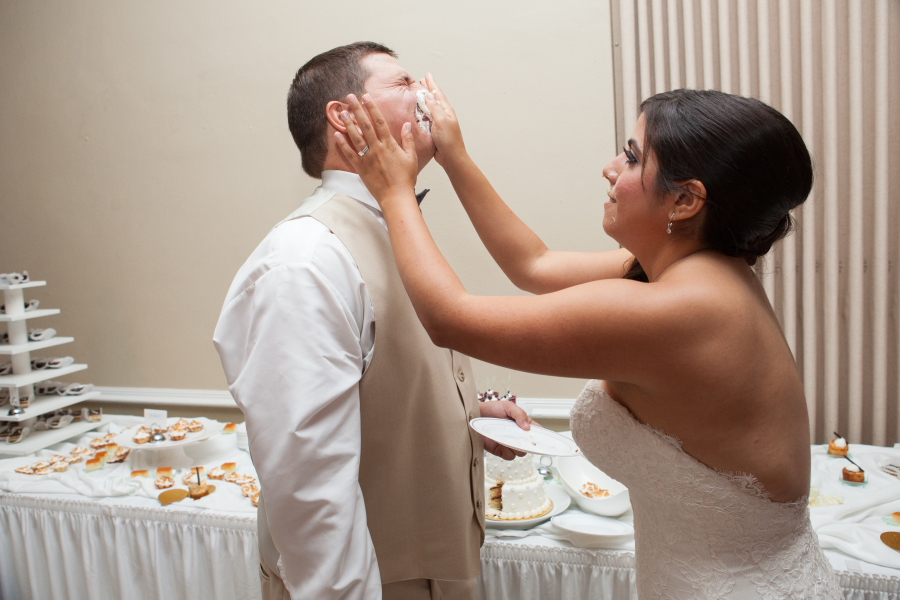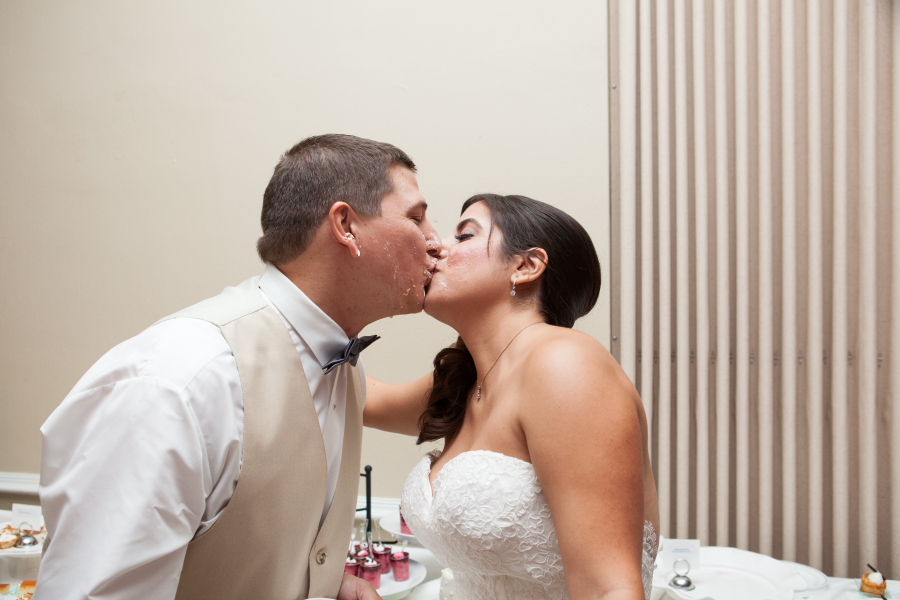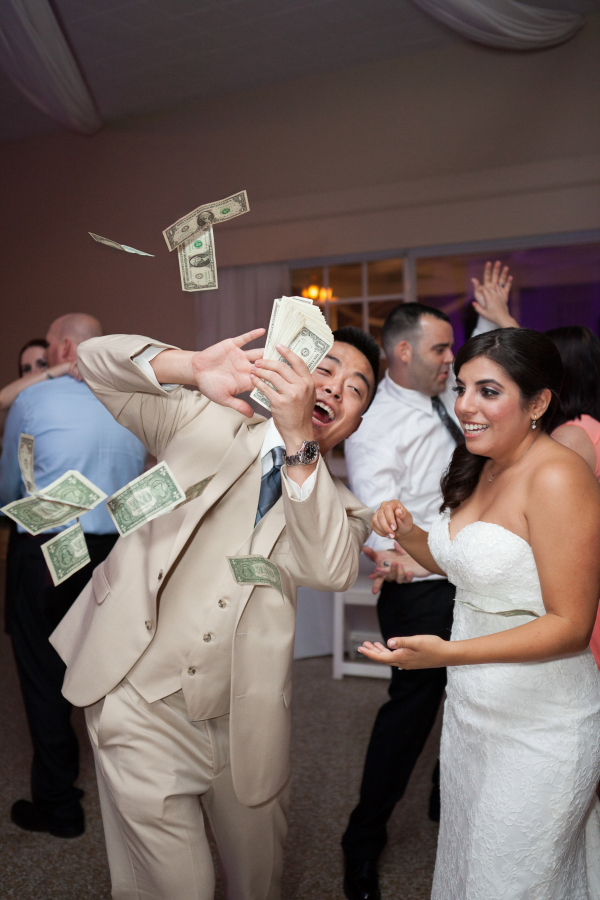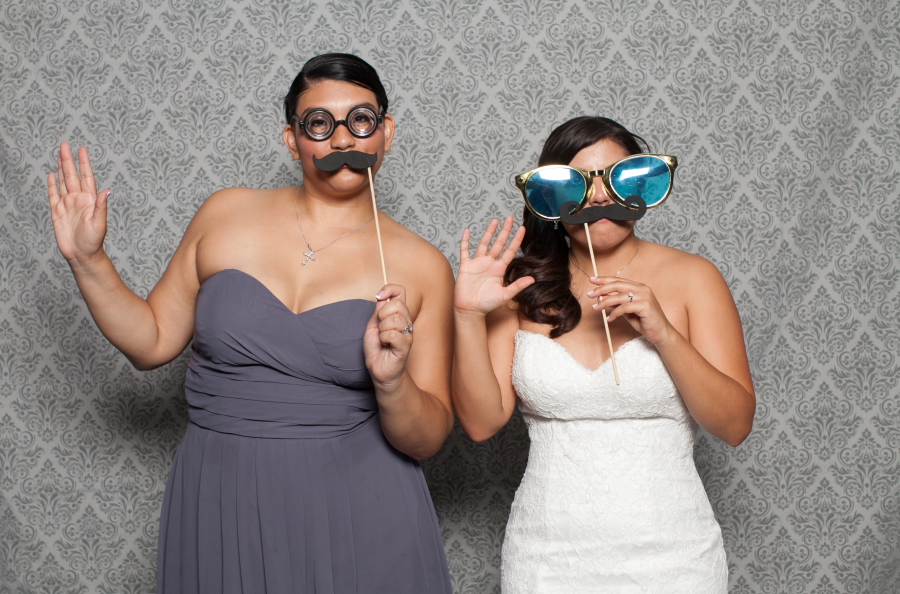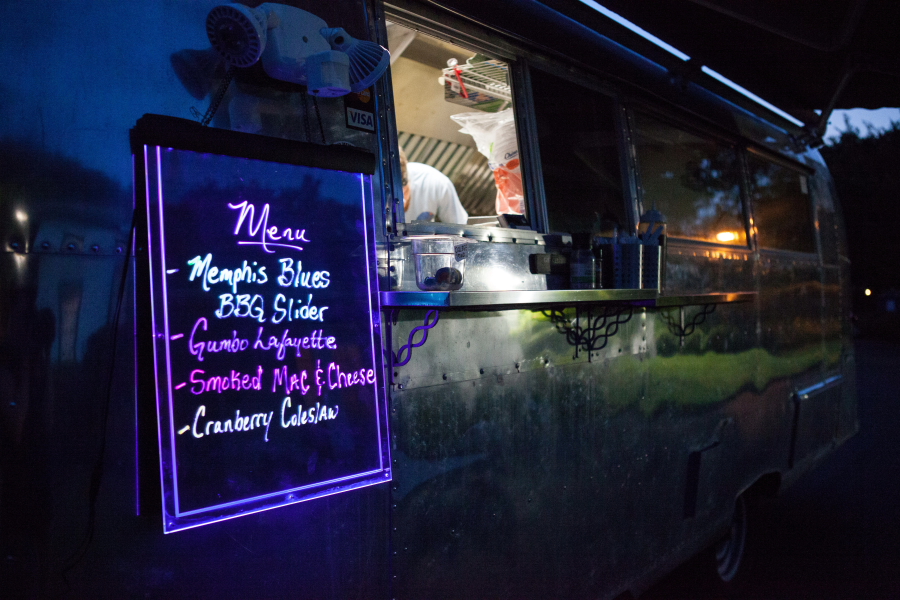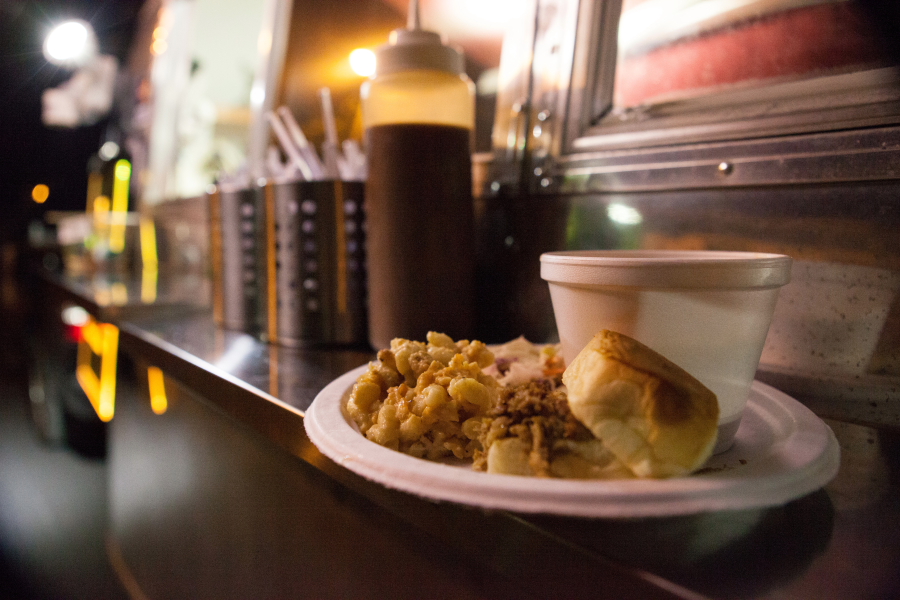 "When Mike took the microphone at the wedding and announced that he got my favorite food truck to come out, I was blown away. We are huge fans of food truck rallies and Destination Grill is my favorite." – The Bride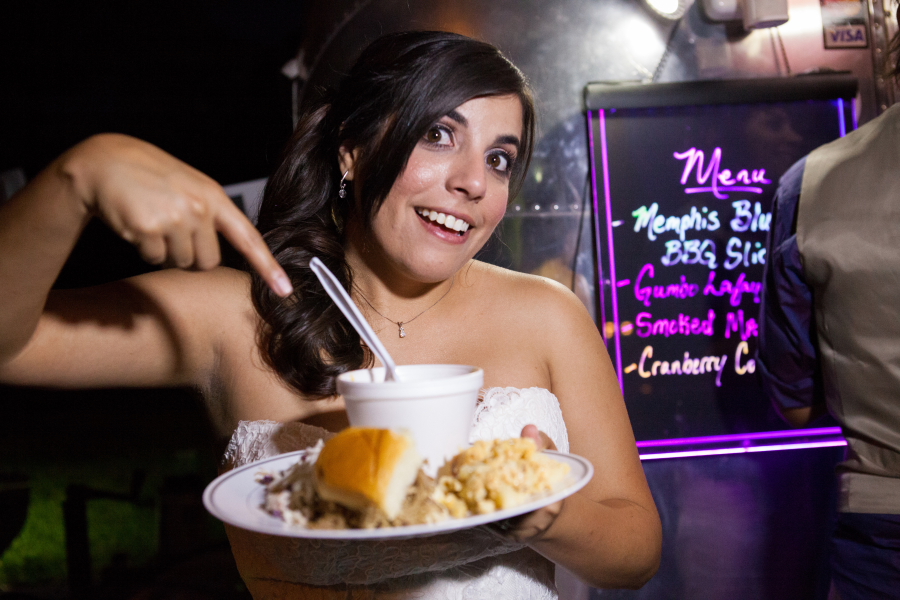 Tampa Wedding Venue: Davis Islands Garden Club
Tampa Wedding Photographer: Jerdan Photography
Tampa Wedding Videographer: Joe Pelham
Tampa Wedding Planner: Flawless Fetes – Kristen Hansen
Tampa Wedding Florist: Island Flowers
Tampa Wedding Caterer: Green Lemon
Tampa Wedding Food Truck: Destination Grill
Tampa Wedding Cake: Piquant
Tampa Wedding DJ: Grant Hemond & Associates – Eric Harding
Tampa Wedding Dress: Brides by Demetrios
Tampa Wedding Hair & Makeup: City of Angels Salon
Tampa Wedding Spa: Lecada Medical Artistry
Tampa Groomsmen Suits: Men's Wearhouse
Tampa Wedding Invitations: Paperless Post

Tampa Wedding Seating Chart: Media Bug Unlimited
Tampa Wedding Favor Signs: 
Sunny Soirees
We are proud to the Davis Islands Garden Club have as a Marry Me Tampa Bay sponsor!
I Loved This Wedding!
Have the following Wedding Vendors Contact Me: