Amanda and Mike met in middle school and were immediately drawn to each other. However, the timing between the pair didn't work until years later after graduation.
As their relationship progressed and when it came time to pop the question, Mike threw the Tampa Bay bride off by scheduling a faux photo session.
Amanda, a wedding photographer herself, was under the impression she was shooting an engagement session at St. Petersburg's Sunken Garden, but when she arrived she saw a sign saying "Amanda, I love you because…"
"I followed signs threw the garden with sweet words from Mike. When I got to the end the last sign said 'Will you…' and when I turned around he was on one knee holding a ring and said "Marry me?" Amanda reminisced.
While planning a wedding can be stressful, nothing can test a bride's nerves more than having the wedding venue cancel three weeks out.
Amanda's first wedding location was in Lakeland, but she changed her mind after visting a private residence in Tampa Bay.
"We really wanted to rent a house that we could go back to after the wedding. We wanted our friends and family to be able to continue the party in a safe place without worrying about driving home. While I was searching for a house, I came across a beautiful mansion in Tampa. It was much too expensive for us to just rent, but after touring it we decided it would be an amazing place for a wedding and we could stay the entire weekend. We canceled our original venue and got to work on the new one," Amanda explained. "Then, three weeks before the wedding I received a call from the home owner notifying me they had been issued a cease and desist on all venues on their property! Then invitations had been sent out and the vendors were booked. Everything was in place and I was about to leave for a mini-vacation. I spent a day in shock, staring at the wall."
But as one door closed on the wedding of her dreams, another opened.
"We started looking into the Don Vicente. I had originally looked at the hotel, but it was booked. It is unbelievably beautiful and they happened to have just had another bride cancel! Right away we booked it and it was smooth sailing from then on," Amanda said.
To decorate her Ybor City wedding venue, Amanda chose a sunset color palate of hot pink, orange and yellow.
"I choose this because I didn't want to obsess about the small details of color. I didn't want to freak out when something came in the wrong shade of color. Which it did, many times," the bride explained.
When it came to hiring a Tampa wedding photographer, Amanda, one herself, had high standards of who would capture her big day and chose Ware House Studios.
"I was blown away by them. Not only are they the nicest people you will ever meet, their talent is extraordinary," Amanda gushed. "I felt like they were in control even when I knew everything was running so far behind. They never seem stressed or worried about getting the shots. The entire day was flawless."
Reflecting on her wedding day, Amanda said that her most memorable moment of the day occurred during the first look.
"We were a little worried about seeing each other before the ceremony, but it was perfect and I would recommend it for anyone. You get to talk, to tell each other how great they look," the bride said. "When I was walking down the aisle I was so nervous and focused on not tripping I would have missed his reaction to seeing me."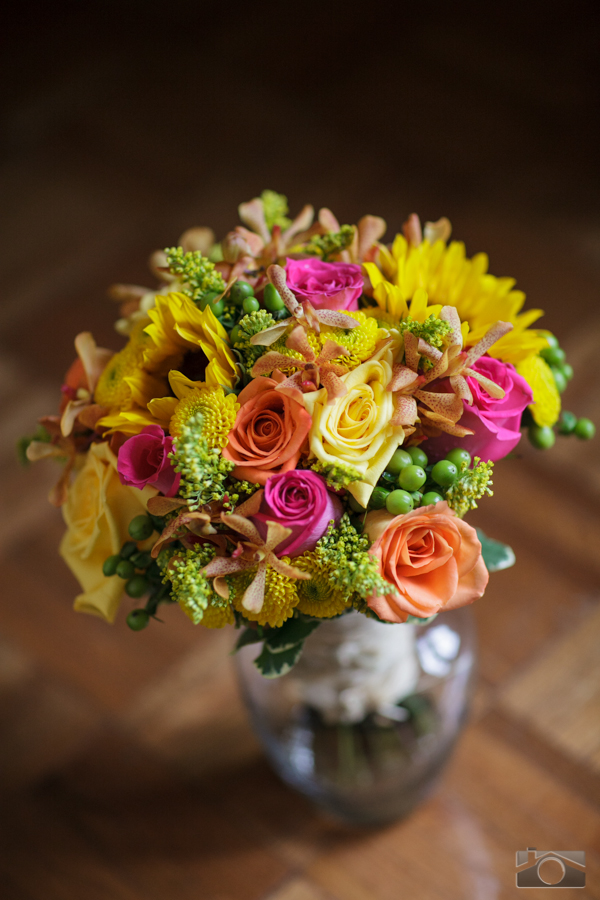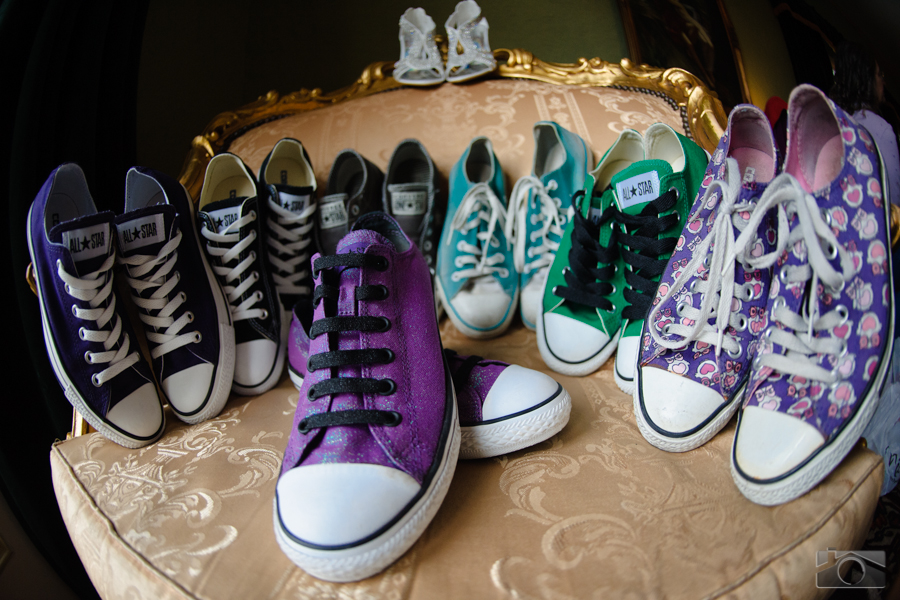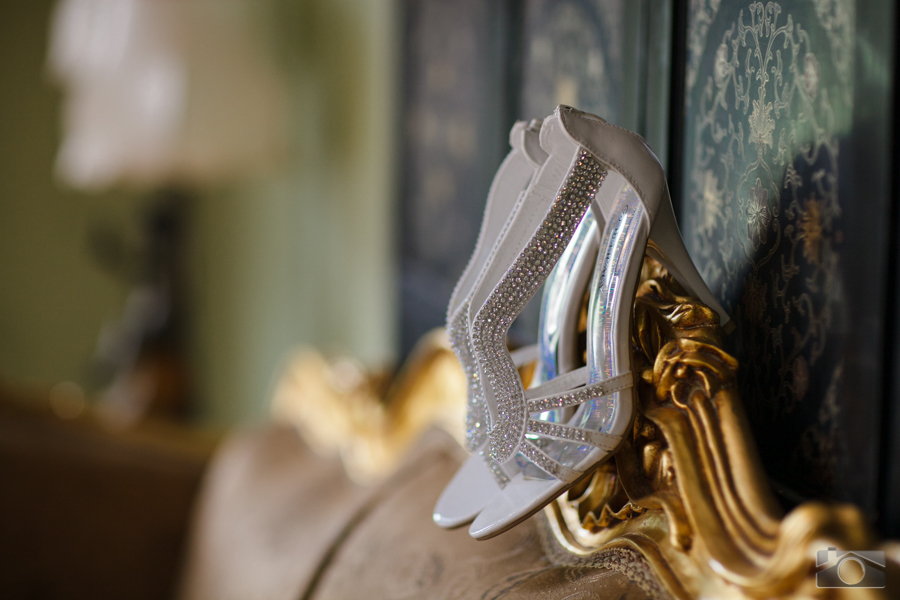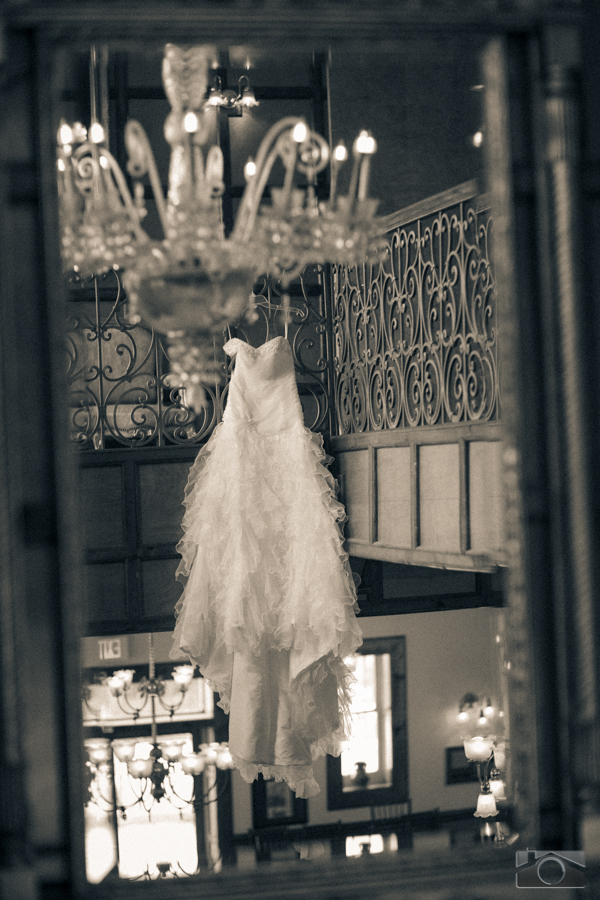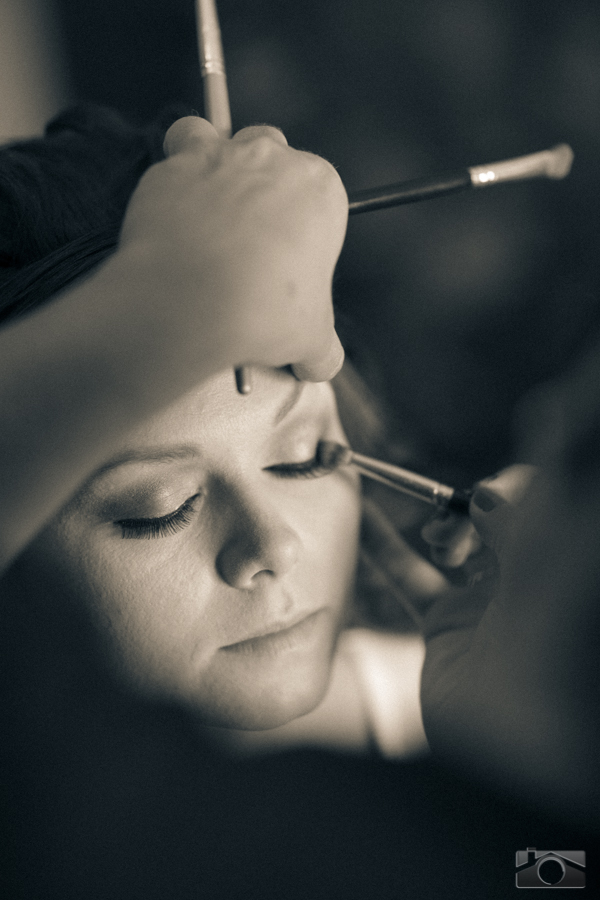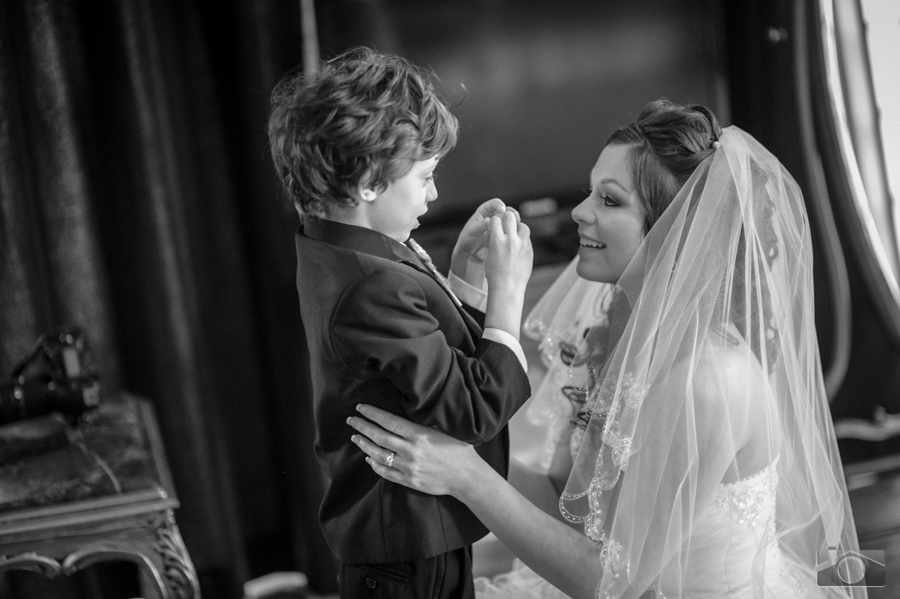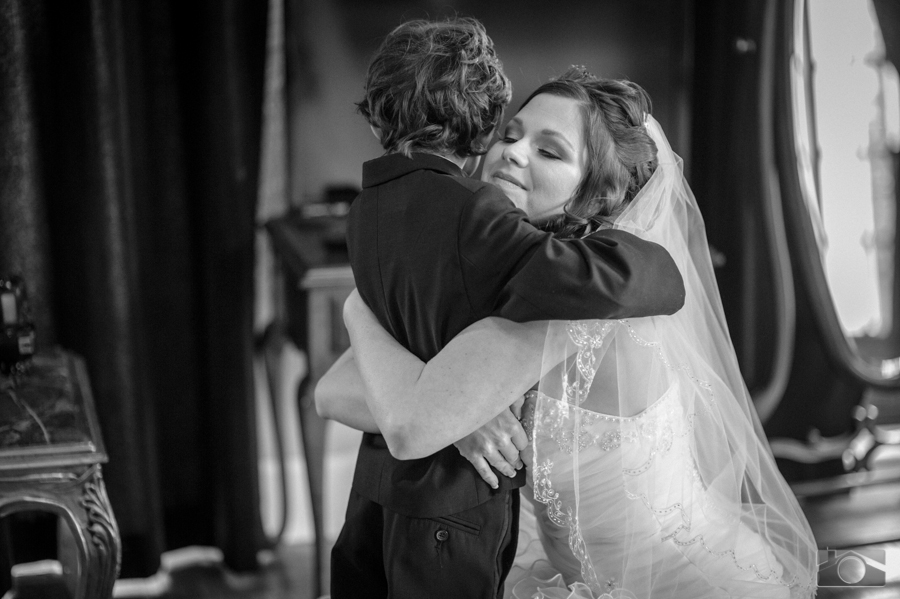 When our son saw me for the first time, I will never forget the look on his face. He was just talking about this or that and I could see on his face the second he registered what he was seeing. He said "Mommy, you look better than amazing," and everyone in the room burst into tears. – The Bride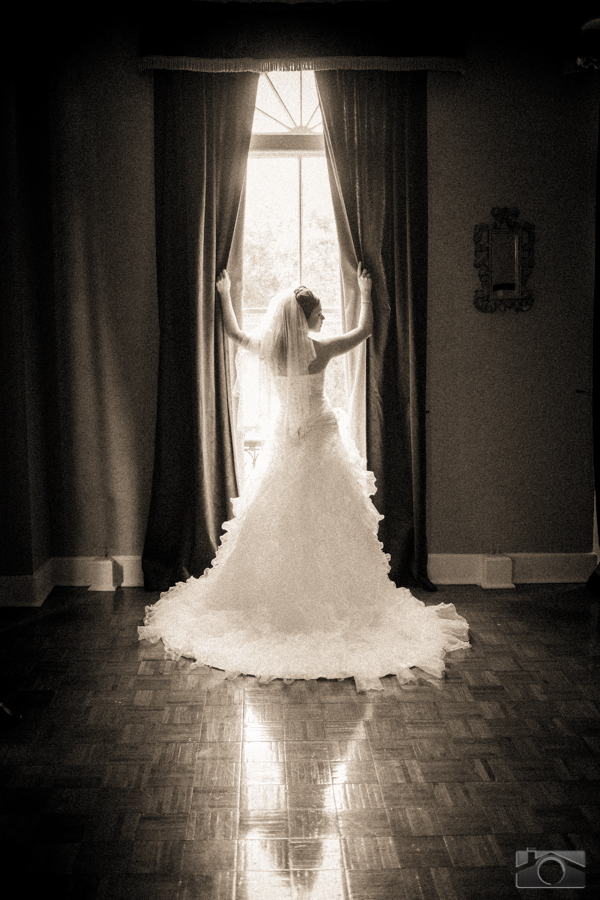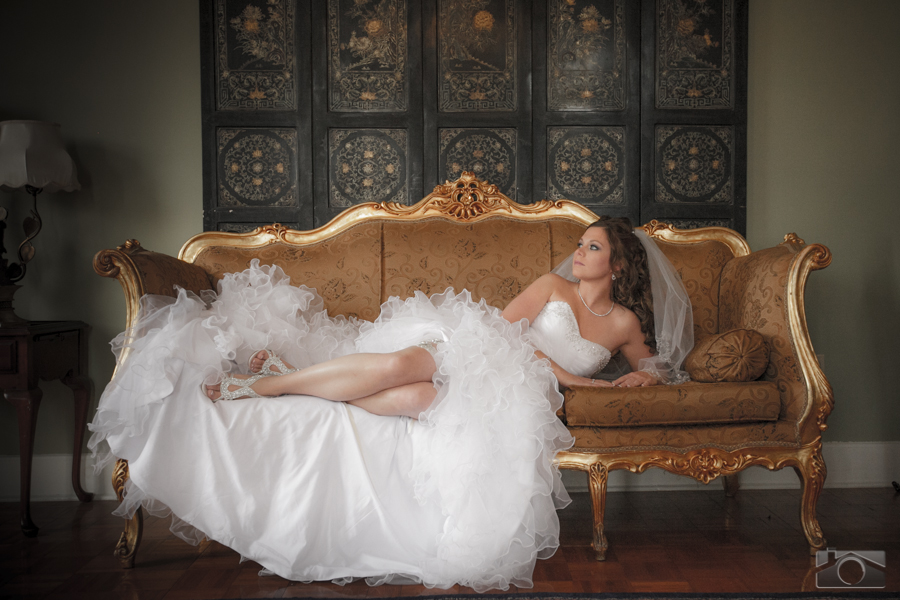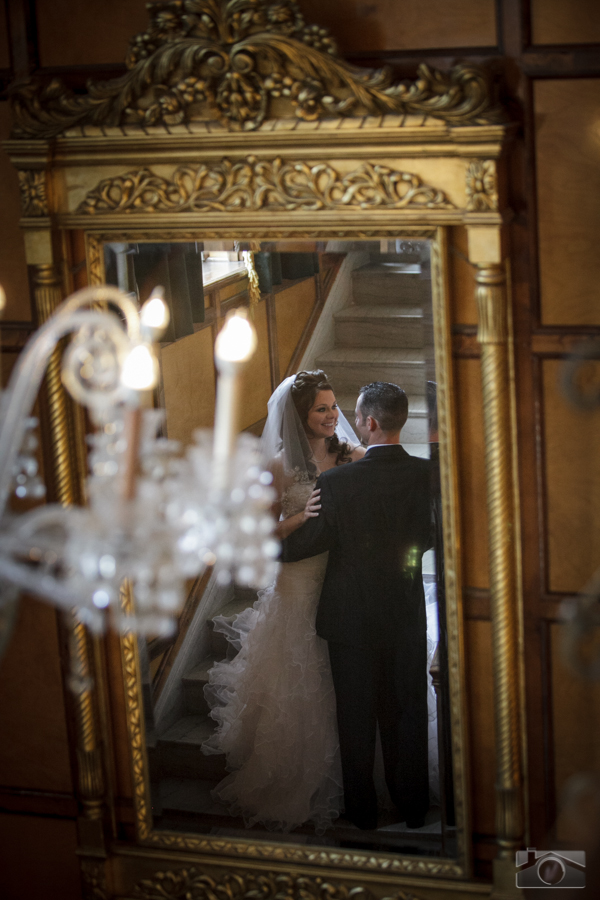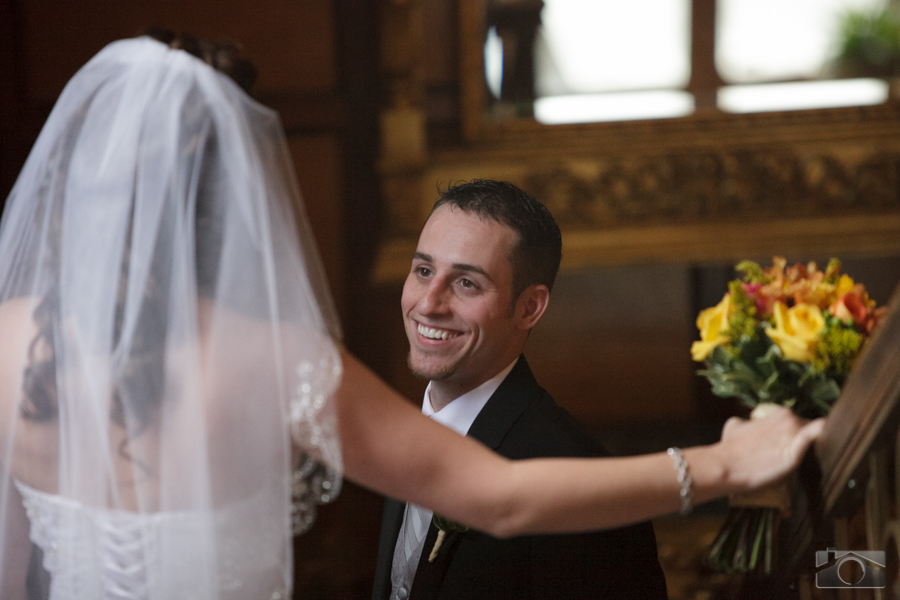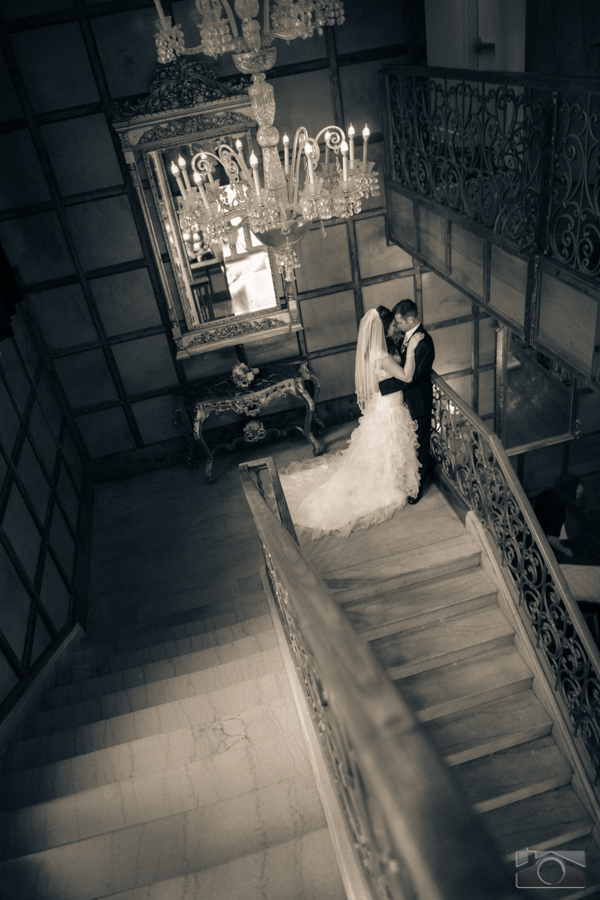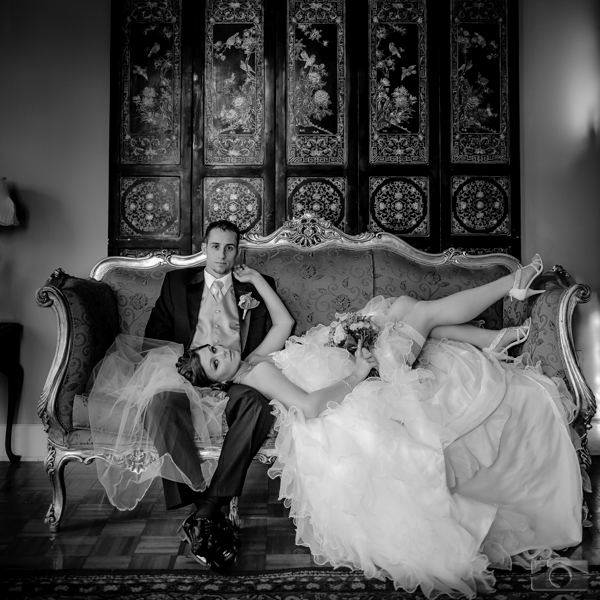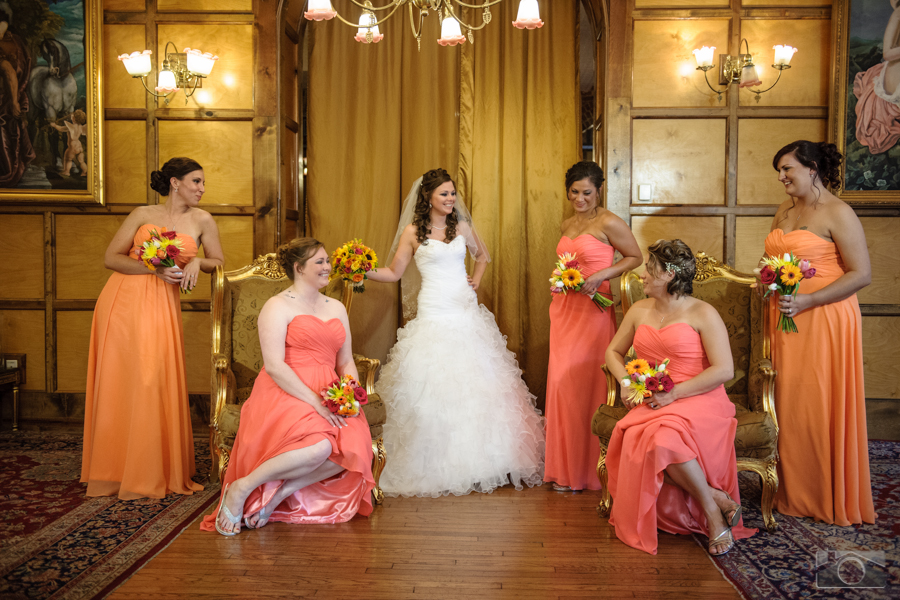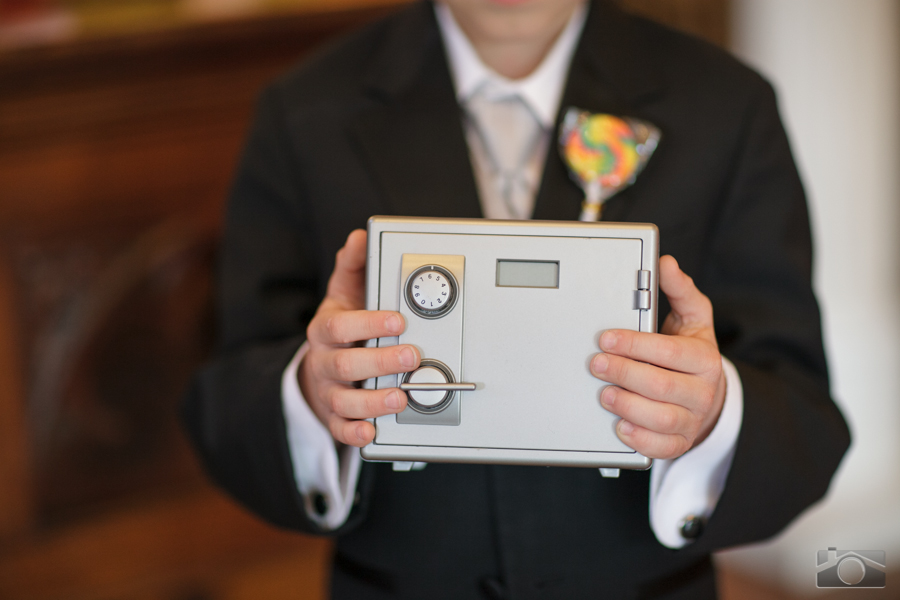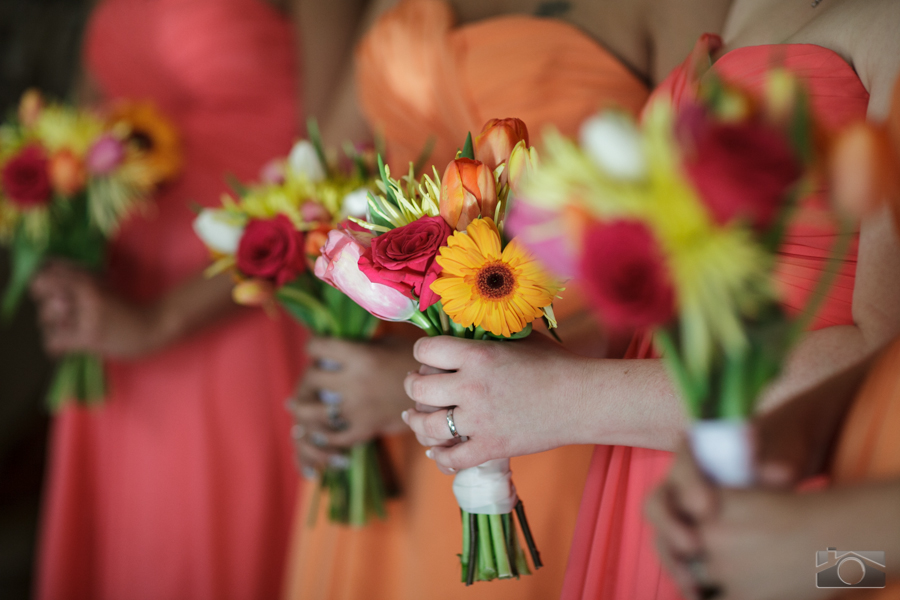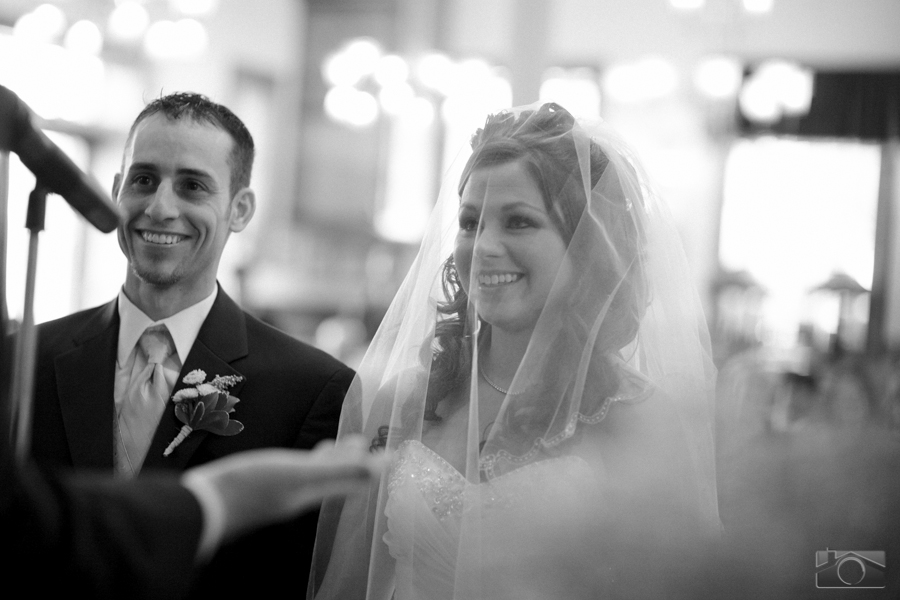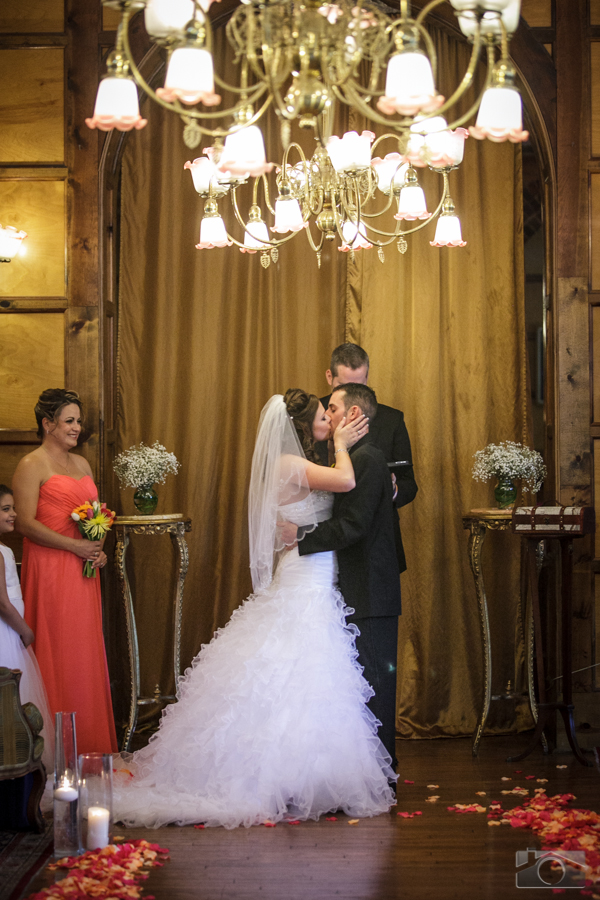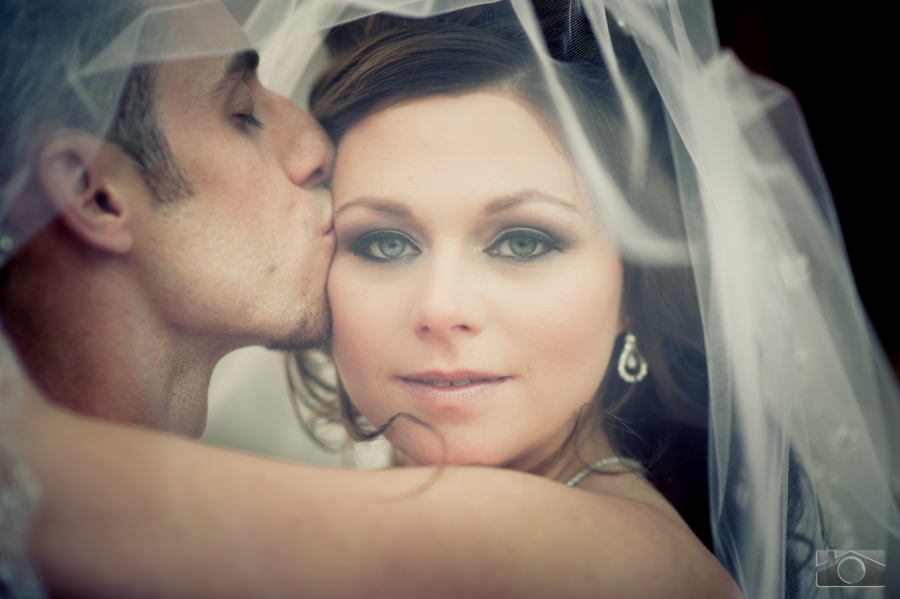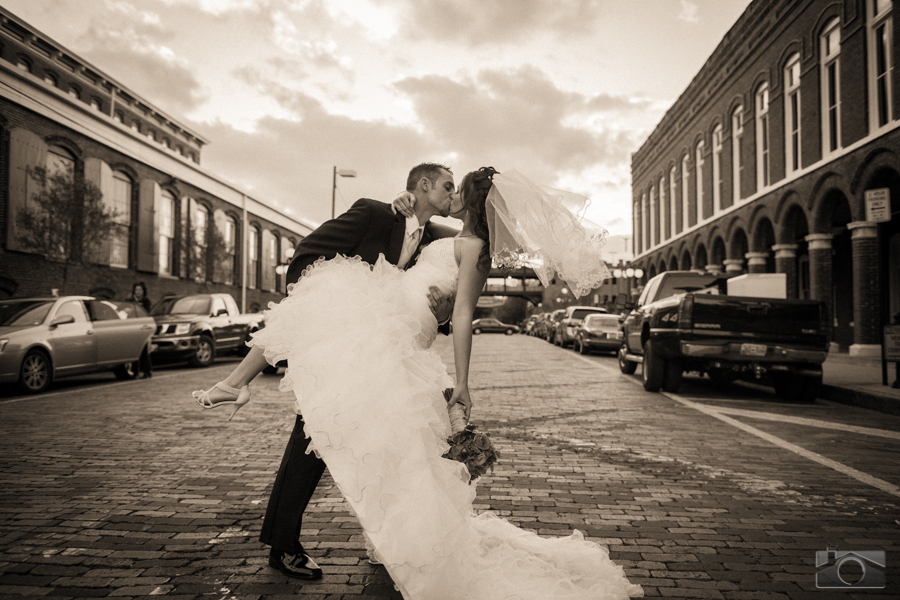 I am 110% happy with my wedding pictures. How many people can say that? – The Bride on Tampa wedding photographer Warehouse Studios.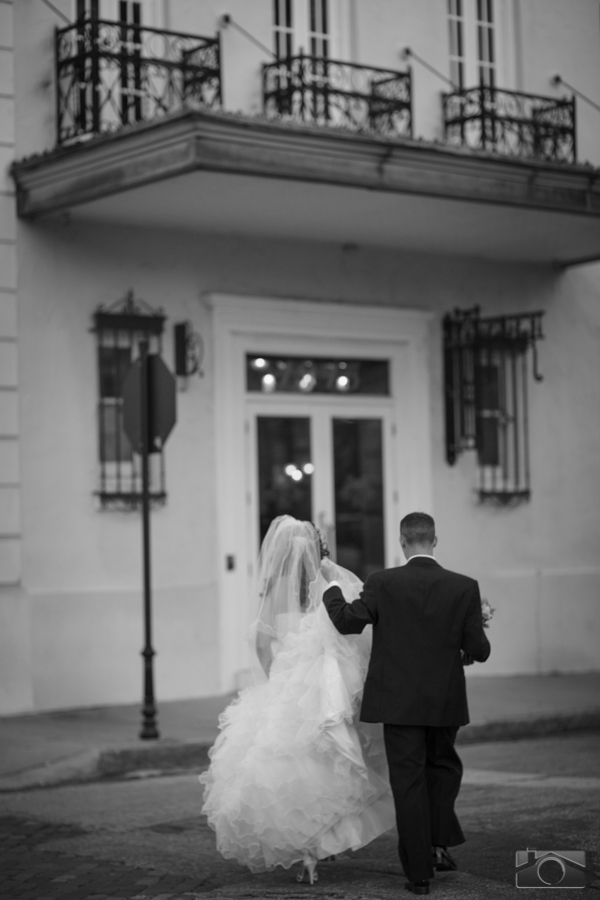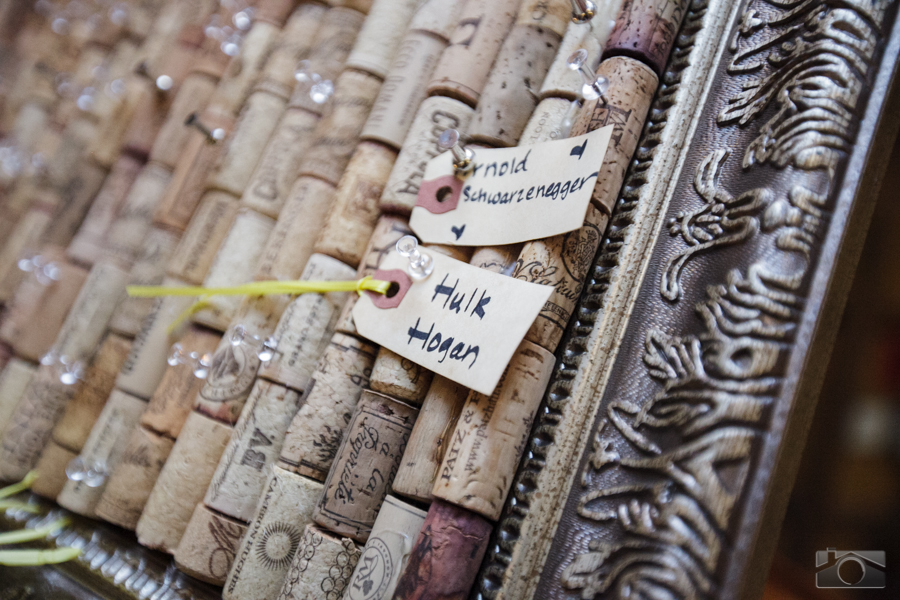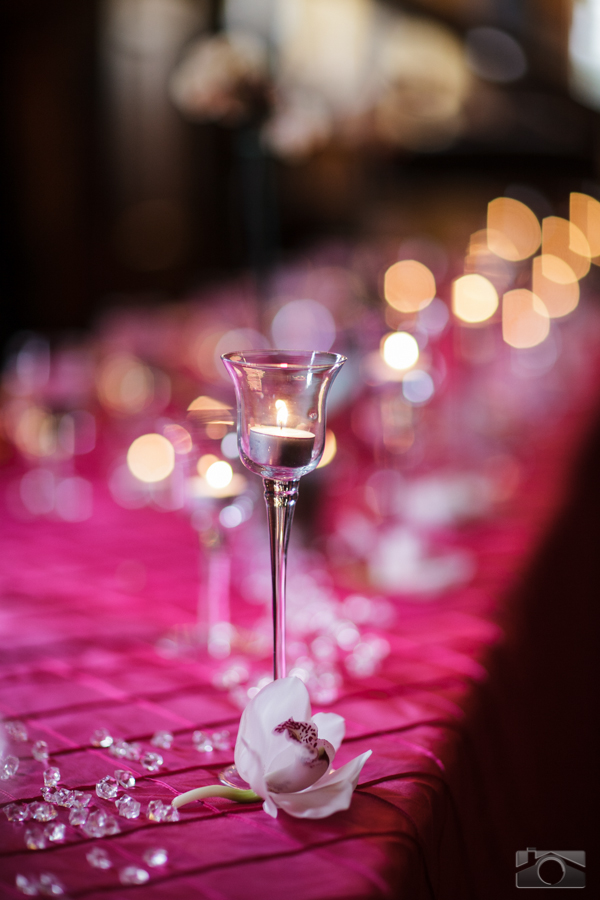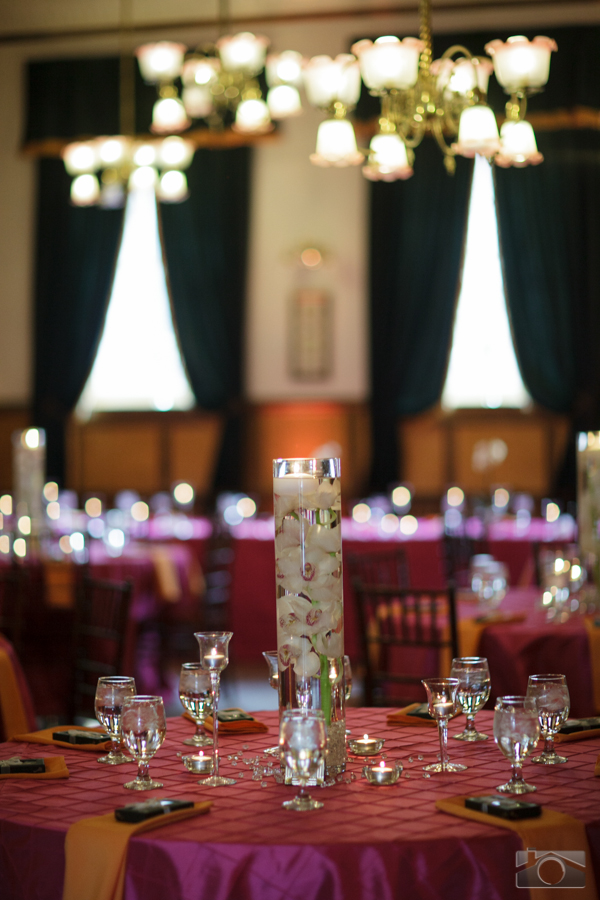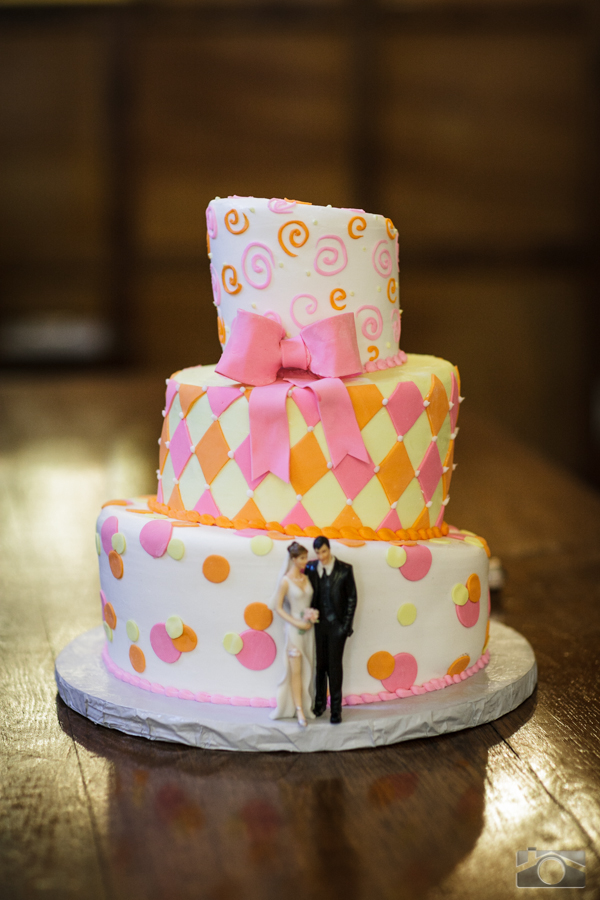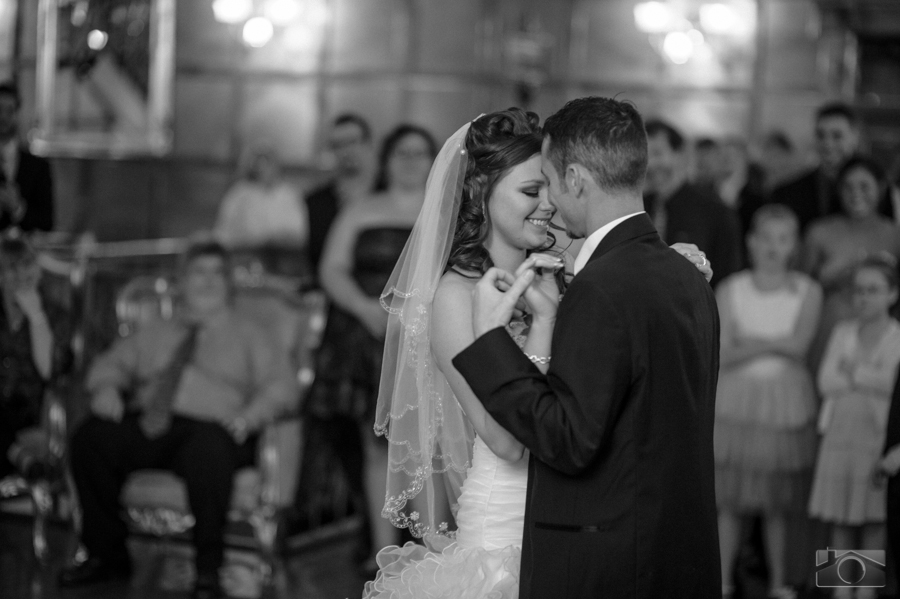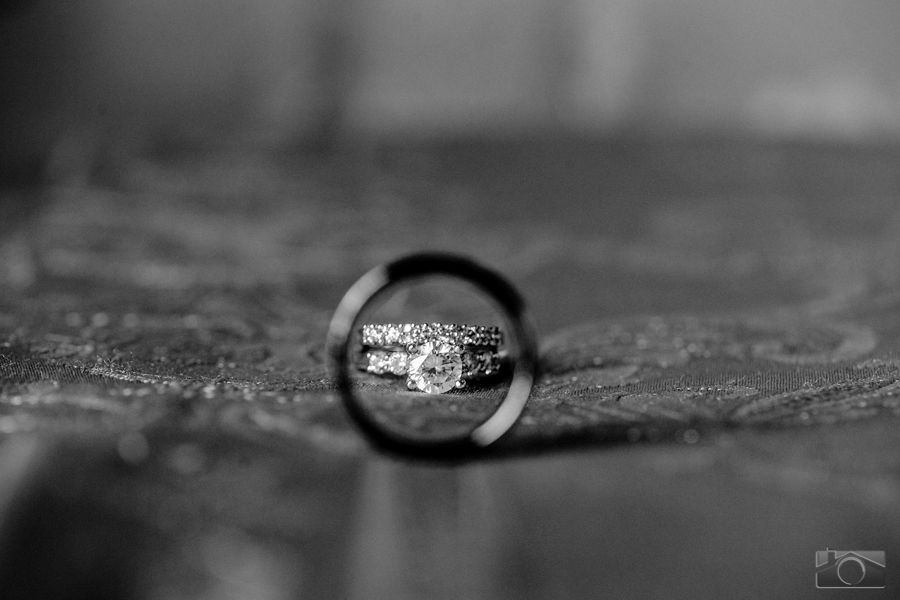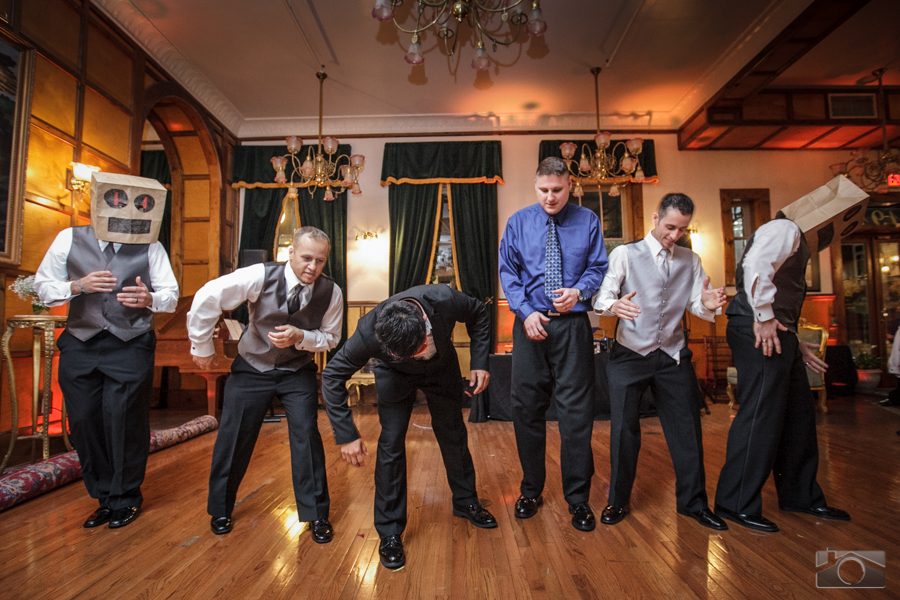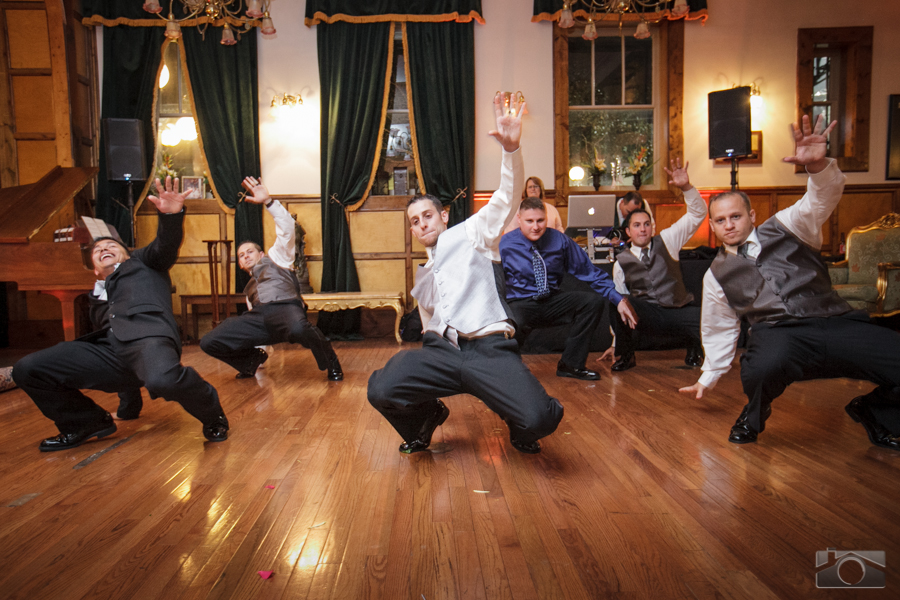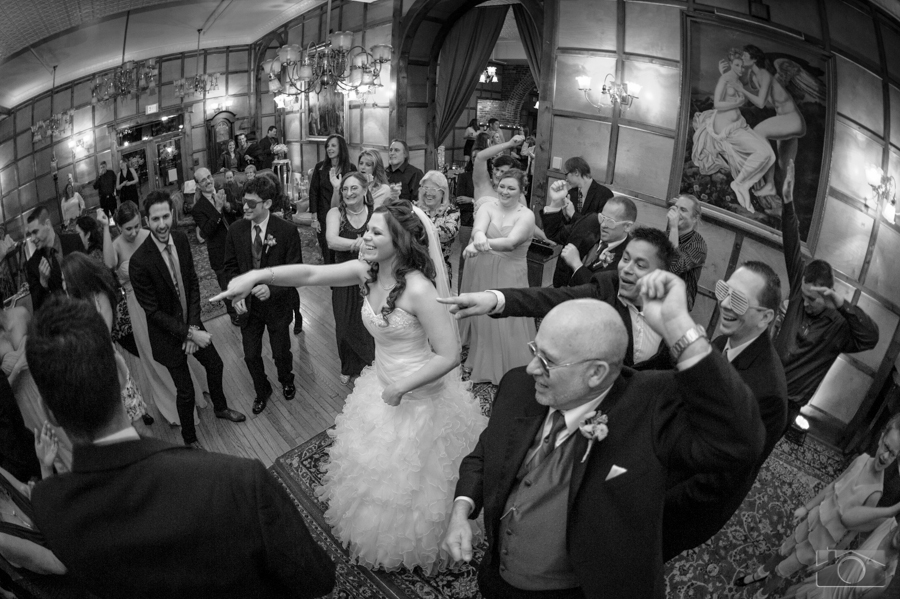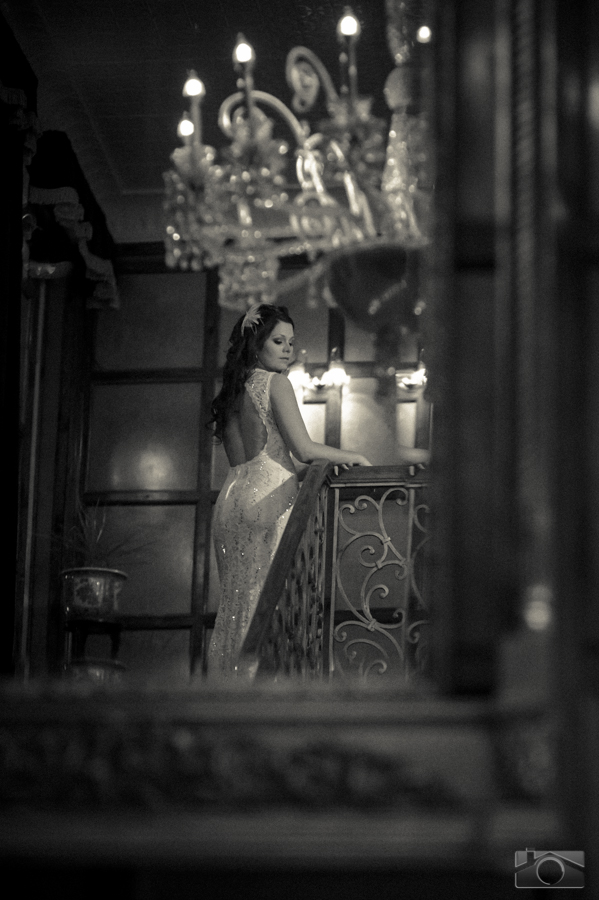 What advice would you give to other Tampa Bay Brides?
Enjoy the process! You spend countless hours planning one day. Enjoy every step of the planning. Even when things go wrong or get stressful, enjoy journey because the day comes and goes so quickly.
Choose your wedding party carefully! Our wedding party was unbelievably devoted. It made everything so awesome. They were willing to help with anything, go anywhere, and do anything we needed. We had so much fun with our wedding party the few months before the wedding. Things wouldn't have been the same without them.
Tampa Wedding Venue: The Don Vicente De Ybor Historic Inn
Tampa Wedding Photographer: Ware House Studios
Tampa Wedding Coordinator: Special Moments
Tampa Wedding Florist: DJ's Clearwater-Largo Florist
Tampa Wedding Caterer: Chives Catering
Tampa Wedding Cake: Chantilly Cakes
We are proud to have Ware House Studios as a Marry Me Tampa Bay sponsor!