When it comes to selecting your wedding date, your instinct may say to choose your dating anniversary, but here are some tips to educate you on factors that you should consider when choosing your ideal wedding date.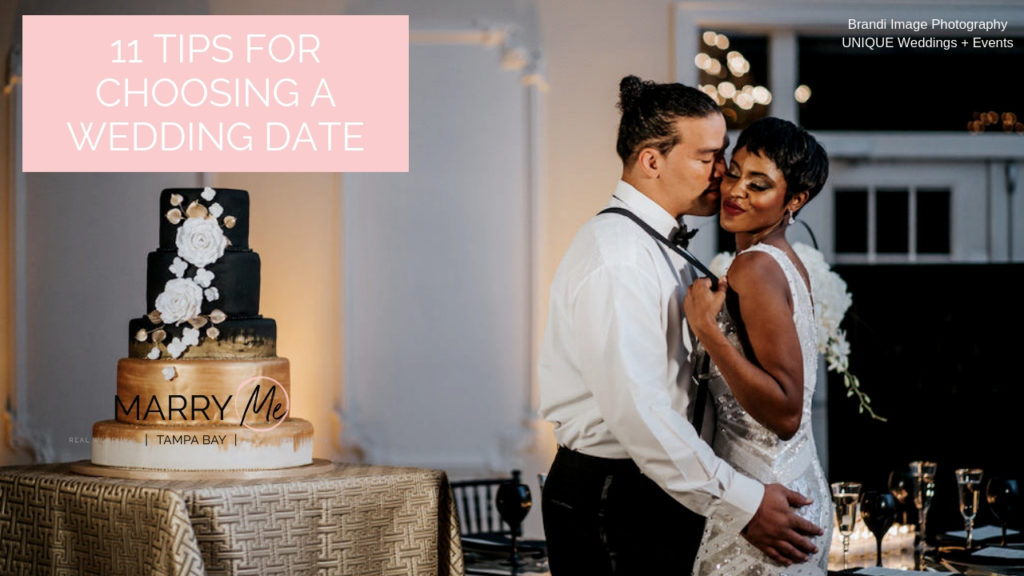 Weather
Weather becomes a huge factor if you are planning an outdoor wedding, as you are at Mother Nature's mercy. The most popular wedding months in the Tampa Bay area are March and April in the spring and October and November in the fall, as you are most likely to have highs in the 80's and lows in the 60's, with about a 20% chance of rain. June, July and August are the least popular wedding months, as summer means extreme heat, unpredictable rain showers and intense humidity, none of which are "wedding friendly."
Wedding Season
With weather dictating the wedding seasons in the Tampa Bay area, "wedding season" has influence on your wedding date. The most popular venues and vendors will almost always book up a year or more in advance during prime wedding season. So if you are looking to get married in March, April, October or November, you must plan at least a year or more in advance.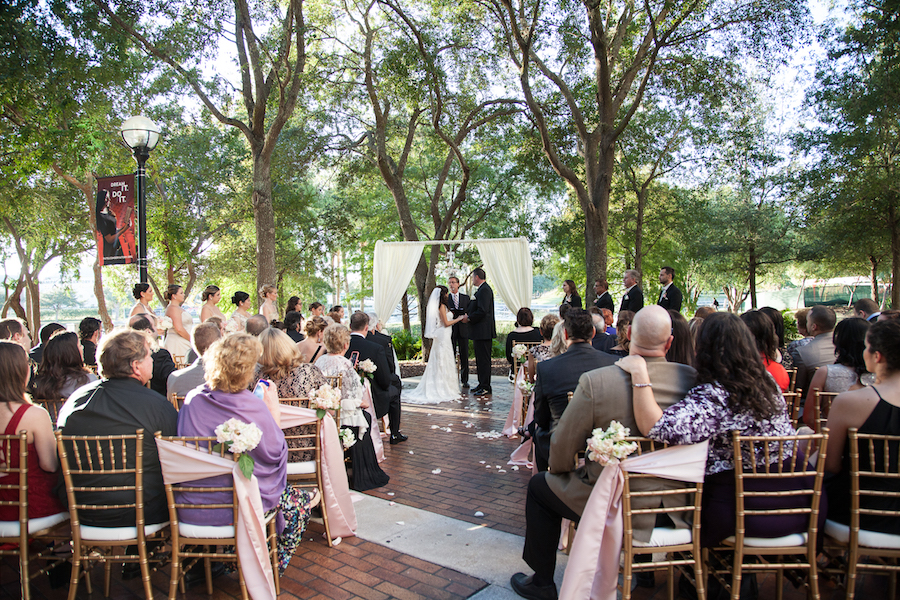 Photographer: Eva Photo Studio | Planner: UNIQUE Weddings and Events | Pink and Gold Downtown Tampa Wedding
Day of the Week
It's no surprise that Saturday is the most popular wedding day of the week, which results in less vendor availability and negotiating power. Friday is a great option, if you are planning a late night party that goes until the early morning hours. Although, if you are looking to plan a wedding that ends a little earlier, say 8 or 9 p.m., choose a Sunday, since this gives your guests time to get home and prepare for the week ahead. A Friday or a Sunday wedding will almost always result in a 5-10 % savings.
For destination weddings, where most, if not all, of your guests are coming into town, choose Monday-Thursday. If your guests are taking multiple days off to travel to your wedding, the day of the week of your wedding, isn't usually a concern for them. With a weekday wedding, you could keep 20-30% of your wedding budget in your pocket.
Time Change
Benjamin Franklin will be happy to know, that time change is a very important factor when it comes to selecting your wedding date, since the ideal time for weddings are near sunset. Winter and fall weddings begin and end earlier, as the sun sets earlier, while summer and spring weddings begin and end later, due to the later sunset. To find out the predicted sunset time for your wedding, check out http://www.almanac.com/astronomy/rise/ and input your wedding city and date.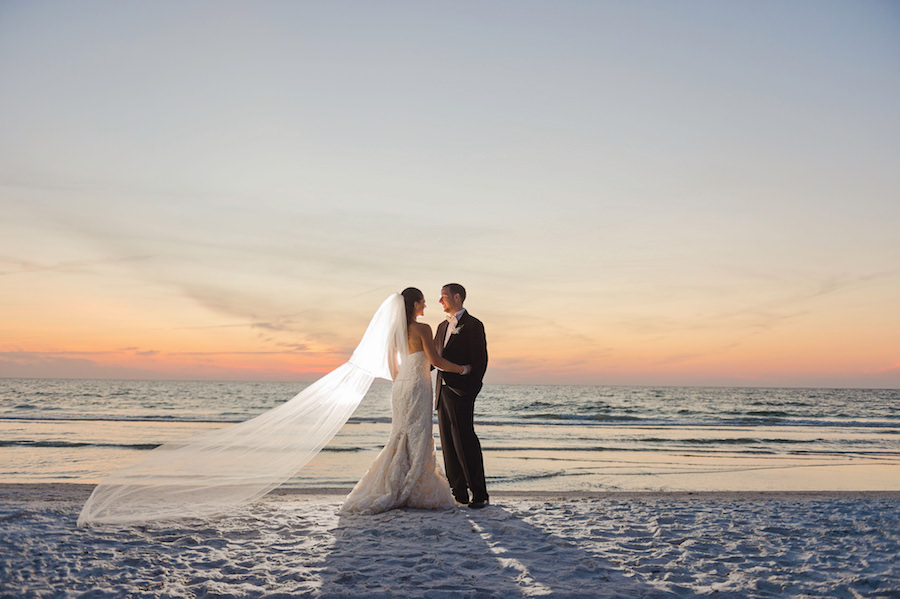 Photographer: Marc Edwards Photographs | Traditional Champagne, Purple and Cream St. Pete Beach Wedding
School Calendar
If you have a large number of out-of-town families invited to your wedding and you want to increase the chance that they will attend, consider having your wedding when the kids are out of school, during the summer months or around the holidays. If your wedding takes place when kids are in school, less out-of-town families will be able to attend, as they are less likely to take their kids out of school to attend your celebration.
The same goes with college students, if a large number of your guest list or wedding party are currently in school, it can be a large request to ask them to travel to your multi-day wedding celebration in the middle of mid-terms or finals.
Holidays
Holiday season weddings are a great way to kill two birds with one stone, your family is already together, so why not get married? Get ready to pay a bit more, as you are now asking vendors who may or may not have been closed or lightly staffed to work your wedding instead spending it with their families. There is almost always additional fees applicable. This is especially true with New Year's Eve weddings.
Also, there are a number of couples who take advantage of the "Monday holiday" (i.e. Memorial Day and Labor Day). This is a great option for your guests to have an extra day to celebrate or relax with you. You can choose to get married that Sunday, knowing that your guests can sleep in the next morning, after dancing the night away. This a great option for guests who are local to the wedding location, but for those that need to purchase flights, reserve rental cars and book hotel rooms, they will feel it in their pocket books.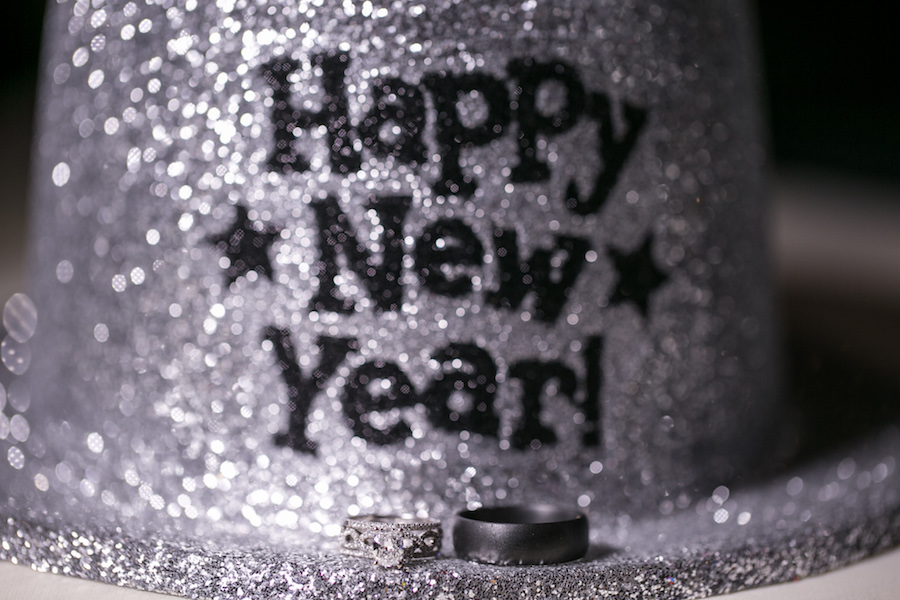 Photographer: Carrie Wildes Photography | Black and Blush Downtown St. Pete New Year's Eve Wedding
Sports Seasons
I know what you must be thinking? Why would I care if my wedding is during playoffs? Well, to some families and guests, this is a deal breaker! Are you a major college football fan? How would you like to be doing your first dance as your favorite team scores an amazing touchdown? This can result in guests disappearing from your wedding or constantly checking the score while your Maid of Honor toasts you and your new husband. While you could always have a TV setup near the bar with the game playing (yes, we have had to do this before), you could avoid this all together by steering clear of your favorite sports season. That way regardless of who wins the Stanley Cup, the Pennant or the Super Bowl trophy, you will be the real one celebrating!
Seasonal Items
While you can get almost anything during almost any time of year, there are certain times of year that items are more expensive. For your wedding day menu, if one or more of your selections are out of season, this could result in an increased food cost.
If you see rows of peonies on your guest tables, then, don't get married in January, as they are either not available or cost a significant amount more. Do you see yourself saying "I do" in a sea of red roses and rose petals? February is not the time to get married, as you will pay at least 10%-20% more due to it being so close to Valentine's Day.
Anniversaries and Birthdays
You and your fiancé should take a look at your personal calendar. Do you have any significant birthdays or anniversaries near or on your ideal wedding date? This could be a good or bad thing. Do you want to honor your parents by getting married on their wedding anniversary? A sweet touch would be to have a small cake at your wedding for them to cut into as well. On the flip side, I don't know many women who are too keen on giving up their birthday for their wedding anniversary.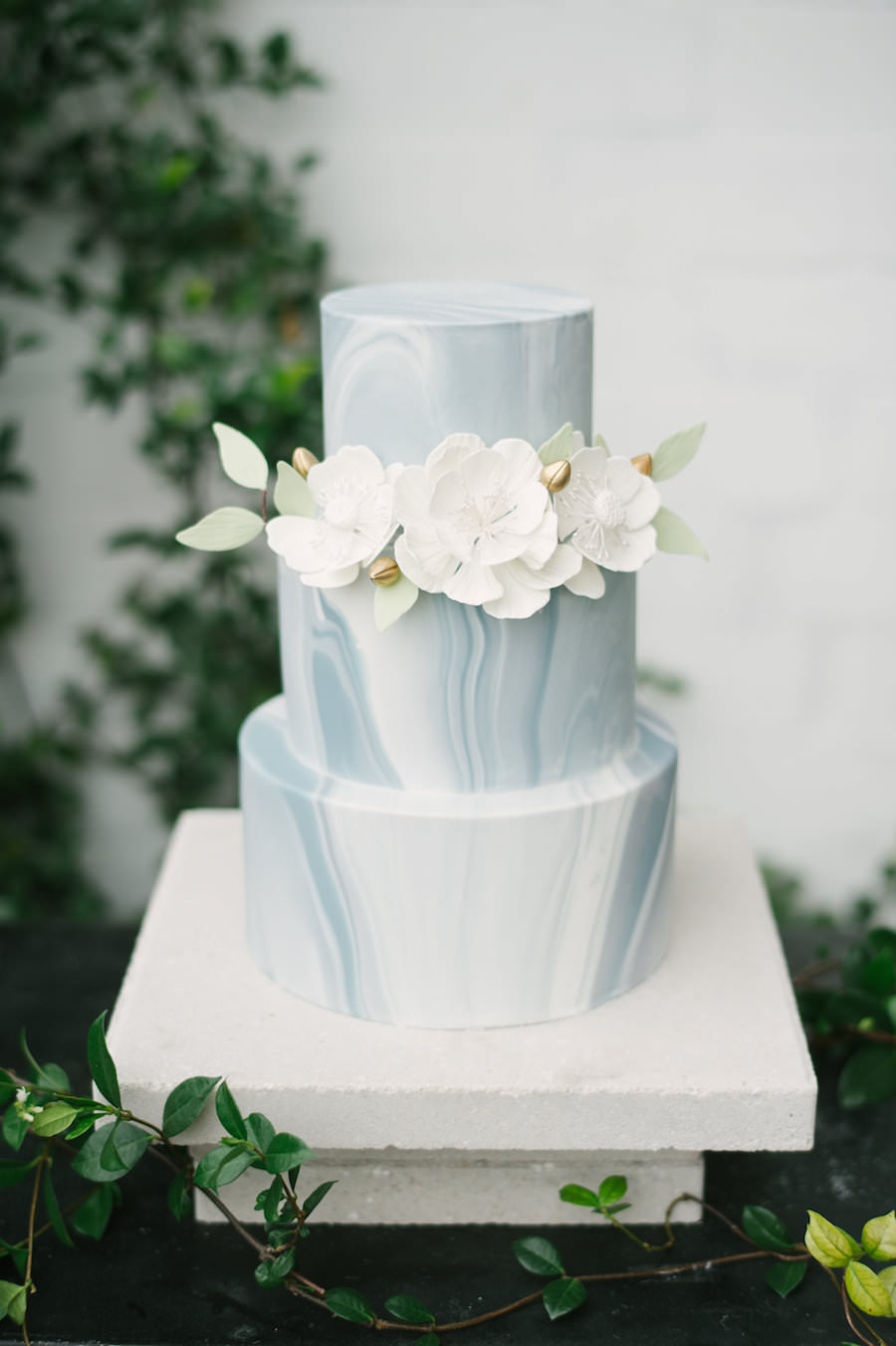 Life Changes
You are already launching a major life change; you are getting married! The biggest advice that we can offer is don't try to plan a wedding while pregnant, moving or finishing up school. These are all major life changes that require their own level of focus, and you should enjoy planning your wedding, not feel completely stressed or overwhelmed by the process.
Budget
And finally, we will touch on budget. A Saturday evening wedding during prime wedding season will be at a higher cost, so be sure your budget can support it. Although, if you choose to have your wedding on a Tuesday morning in July, you can expect a significant cost savings in almost every aspect of your wedding.
When choosing your wedding date, each factor that you avoid the most popular option, will result in a cost saving and help you achieve your dream wedding, regardless of the date.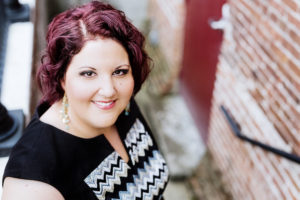 Owner and Senior "Plansigner" (Planner/Designer) of UNIQUE Weddings & Events, Staci Mandikas, has been planning events for almost a decade, but has been a designer her whole life. After an extensive interior design career, working on residential, commercial and hospitality projects, she found her "voice" in designing and planning events.
Staci was awarded Tampa Bay Business Journal's "Best in the Biz – Favorite Event Planner" and is currently active in the Association of Bridal Consultants (ABC) as well as the National Association of Catering & Events (NACE). In 2016, she was awarded NACE Chapter Member Event of the Year and is currently serving as the Tampa Bay Chapter Vice President of Membership. In addition to her contribution and events featured here on Marry Me Tampa Bay, she is also a contributor to Wedding Planner Magazine and regularly has events featured in countless online and print publications including Style Me Pretty, Tampa Bay Weddings, The Knot Magazine, Borrowed & Blue, Sarasota Magazine, Trendy Bride Magazine, Wedding Wire, Every Last Detail, Offbeat Bride and many more.
Staci strives to create weddings that are UNIQUE expressions of her clients and their stories. She truly believes that every wedding should engage its guests in every way possible and leave them feeling like they've been a part of something special.
I Want to Learn More about Planning & Design from UNIQUE Weddings & Events.
Email UNIQUE Weddings & Events