At Imagery Wedding Films, we believe that life is a fleeting story, one that deserves to be told well, and that you, and your loved one, have a depth to your relationship, a love that goes beyond the wedding day. We believe in crafting stories that express who you are as the focus, allowing the wedding day to become more of a backdrop. We believe in creating something lasting, a legacy, a testament to who you are to each other, and the world and we'll express who you are in a deep and true way.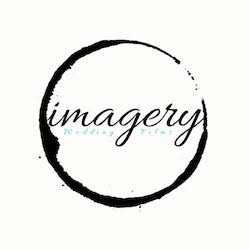 Our wedding videography style is:
Our style can best be described as "cinematic storytelling". We produce films that you want to watch over and over again, not films that you only watch once. We don't just capture you wedding day as it happens and put it to music, but we really get to know who you are as a couple, what makes you unique and tell your story in your film.
We love documenting weddings because:
We love telling our couple's stories. Every couple has a different story, a different journey that makes them unique than all the other weddings we film and we love pulling that out of the couple and telling not just A story, but THEIR story. The first time I sat down with a couple and experienced them watching their wedding film, tears rolling down their faces, holding hands, reliving those memories truly hit a chord with me and I immediately knew that this was one of the most amazing feelings in the world and I never want to stop documenting the love of every couple we work with.
Our personality is:
We are care-free, laid back, fun, and love coffee! We understand that the wedding planning process is stressful and frustrating at times, so the being laid back and easygoing helps put our couples at ease. This should be a fun process, not a stressful one!
What makes our business standout from other videographers is:
We aren't your run of the mill videography company who shows up the day of your wedding, introduces ourselves, films the events and edits them to music. Not that there is anything wrong with that, but that's not us. We have an adventure session with the couple that allows us to get to know you both inside and out. We do something that you both enjoy and don't talk about budgets, pricing, or packages! We craft together Keywords that describe you as a couple so that when we show up on your day, we know what to film and how to film it to make the film as unique to you as a couple as we can. We are all about story. Your story. We believe in creating art over fashion and leaving you with a film that you can cherish for years to come.
Our pricing:
We offer customized pricing based on coverage hours and length of wedding film. Each couple receives their own customized pricing based off of their wants and needs the day of their wedding and the best part is that we work with our couples to alter the quote to fit within their budget. We hate turning away couples because of price, so we try and make it easy for them to find the pricing that makes them happy, while at the same time giving us the freedom and creativity to produce an amazing film. Our customized pricing starts at $2,600.
Website | Facebook | Instagram | Vimeo
I want to learn more about videography services from Imagery Weddings Films.
Featured Imagery Wedding Films Weddings on Marry Me Tampa Bay: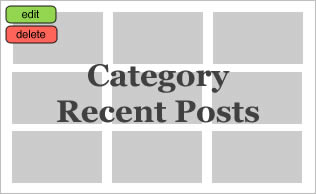 View More Imagery Wedding Films Weddings
Imagery Wedding Films Reviews From Marry Me Tampa Bay Couples:
"I watched so many videos and once I saw James' work with Imagery Wedding Films I was completely sold. I wanted a video that captured the emotional energy of the day and would bring tears to my eyes remembering how beautiful our wedding day was. Imagery Wedding Films came highly recommended by my wedding planner, and once I video conferenced with James, it was a done deal. He was so friendly and professional. His work is incredible, and we are so impressed!" -Corinne and Rhet | Romantic Blush Pink and Champagne Waterfront Sarasota Wedding
"Honestly, we were undecided about even having a videographer! But when we spoke with more couples they recommended we hire one or else we would completely regret it. When we looked more into Imagery Wedding Films work, we couldn't pass up the chance for them to capture our two days worth of events. They do quality work at an affordable price. That was important to us since we already had two days worth of expenses!" -Amanda and Anand | Navy Blue and Grey St. Pete Wedding