St. Pete Beach – Start your story at The Hotel Zamora Say "I Do" at The Hotel Zamora, St. Pete Beach's newest and finest wedding venue. Our boutique venue offers breathtaking rooftop views, spacious and modern accommodations, delicious Mediterranean culinary cuisine, and stylish unique indoor and outdoor ceremony and reception locations! Our unique rooftop sets us apart from other venues with 360 degree views of the Gulf of Mexico and breathtaking views of the sunset. 

3701 Gulf Blvd, St. Pete Beach, FL 33706
(727) 456-8900
The Ceremony:
We have several ceremony locations including our stunning rooftop space or our Sun Deck which is located directly on the inter-coastal waterway.
Ceremony Fees are $1,500 and includes the use of an arch and white garden chairs.
The Cocktail Hour:
Our rooftop space transitions seamlessly from ceremony to cocktail hour and reception.
The Reception:
Our rooftop space features a garden like atmosphere with views of the sunset and Gulf of Mexico. The rooftop is divided into to sides, the Bay and the Gulf. Our Bayside Rooftop is perfect for intimate receptions with up to 50 guests and the Gulf Rooftop provides a unique venue for up to 175 people.
Reception spaces include tables, white or black linen, white garden chairs, set up and breakdown, all silverware, plateware, etc.
Our event time is flexible, typically events start at 5:30pm and end by 11pm.
$15,000 for Gulf Rooftop, $7,500 for Bayside Rooftop but this can vary depending on month and day of the week.
Savings Tip: Book July- September for discounted minimums
The Food:
Our talented Executive Chef can customize packages and menu items to best meet their tastes/preferences. All wedding packages include a complimentary tasting appointment.
F&B Minimums and Room Rental Fee Vary Depending on the specific date requested and the specific venue selected. During peak season, our Gulf Rooftop Requires a $10,500 minimum F&B spend and a $1,000 Room Rental Fee.
22% Gratuity, 7% Tax (Not Included in the Price Above)
Packages start at $145 per person and include four hours of premium open bar, passed appetizers, stationary appetizer, and full buffet dinner.
The Drink:
$18-$24 per person for one hour open bar with each additional hour between $10-$22 per person depending on the package selected.
I want to learn more about weddings at The Hotel Zamora.
Featured The Hotel Zamora Weddings: 

What couples love about The Hotel Zamora:
They love our ability to customize our packages and menu offerings and truly bring their vision to life. In addition to the stunning rooftop view and sunset, we are the newest boutique hotel on St. Pete Beach with 72 rooms and an intimate feel. Couples adore our team, as we have a very close sales team that is easy to work with and has a great attention to detail with all of our events.
Hotel Zamora Reviews From Marry Me Tampa Bay Couples:
"The two big factors that sold us on Hotel Zamora were the views and the food. I had heard great things about their Castile restaurant and was excited to have a wedding menu that would really impress our guests. The team was so welcoming and helpful! They made sure everything was beyond perfect the entire weekend!" -Rickey and Christopher | Tropical Coral and Gold Rooftop St. Pete Beach Wedding
"I loved that The Hotel Zamora was a newer wedding venue on St. Pete Beach and had a gorgeous Spanish/Mediterranean feel to it. The rooftop ceremony and reception area were exactly what I was looking for (at no point did I feel this was a 'wedding factory'). From the moment we stepped inside for a tour of the venue, we experienced the most amazing wedding planning experience and customer service; we knew that they genuinely cared about the overall vision and experience of our wedding. The staff was extremely detailed, knowledgeable and incredibly accommodating to our specific needs (during the proposal negotiations, throughout the planning process, all the way up to the wedding day). I cannot express how important it is to feel like you are taken care of during the wedding planning phase, and Hotel Zamora exceeded all of our expectations." -Victoria and Lucius | Romantic Lavender, Lilac, and Grey St. Pete Beach Wedding
"Specifically we wanted a venue that could provide us a private, intimate ceremony with a beautiful backdrop for pictures. We hired Hotel Zamora because their elopement package was exactly what we were looking for. The package included a breathtaking venue, one night stay on site, a photographer, breakfast in bed, and other special touches that didn't seem to be offered elsewhere. The rooftop was absolutely gorgeous for a ceremony, our room was nicely appointed with a waterfront view, and dinner in the Castile Restaurant was wonderful! The whole team at Hotel Zamora were welcoming and cheerful and made our experience memorable!" -Jenna and Christopher | Romantic Rooftop St. Pete Beach Elopement
---
Meet the Director of Catering: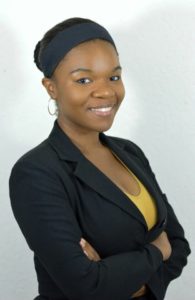 Erin Chambers has lived in Florida her entire life, and has worked in the event industry for over 6 years. After graduating from the University of Central Florida at the Rosen College of Hospitality, she moved to Saint Petersburg, Florida to start her new adventure. She has always had a strong focus in social and wedding events. Erin loves making every couples vision come to life, and being a small part of a big step in someones life.
I want to learn more about weddings at The Hotel Zamora.

Website | Facebook | Instagram | Pinterest
3701 Gulf Blvd, St. Pete Beach, FL 33706
(727) 456-8900