Tampa – Situated directly on Tampa Bay, the DoubleTree Suites by Hilton Tampa Bay has both waterfront and indoor ceremony and reception spaces. Our all suite property is the perfect place for your guests to enjoy your big weekend in a comfort at an affordable rate. Our expert staff will be with you from sales through event execution to ensure a flawless process from start to finish.
[pp_gallery id="52763″]
Maximum Capacity: 150
Waterfront: Yes
Outdoor Ceremony/Reception Space: Yes
On-site Catering: Yes
Off-site Catering: No
Extra special touches: Dedicated catering manager, complimentary tasting, all event necessities included in standard packages (tables, chairs, linens, etc.), complimentary night stay in an executive suite, complimentary shuttle service
What makes our wedding venue unique: At the DoubleTree Suites by Hilton Tampa Bay, we've got everything you need for your big day!
Something Old …
The Hilton Tradition of Excellence and Service
Something New …
Along with the many new adventures ahead for the beautiful couple, the DoubleTree Suites by Hilton Tampa Bay is newly renovated property wide.
Something Borrowed …
Right now, when you book $5,000 or more in food and beverage for your big day, we will let you "borrow" your reception space, that means NO RENTAL FEE!
Something Blue …
Our Ceremony Lawn and Bayside Terrace overlook the beautiful blue waters of Tampa Bay, accented with blue skies or the many colors of sunset, there is no more beautiful place to say your I-do's
Website
3050 N Rocky Point Dr W, Tampa, FL 33607
(813) 888-8800
Featured DoubleTree Suites Hilton Tampa Bay Weddings on Marry Me Tampa Bay: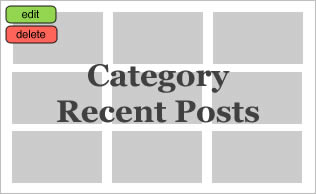 View More DoubleTree Suites by Hilton Tampa Bay Weddings
DoubleTree Suites Hilton Tampa Bay Reviews From Marry Me Tampa Bay Couples:
"I wanted a wedding venue by the water with good food that could work with my budget.Everything at the DoubleTree Suites by Hilton Tampa Bay was top notch. Everyone at the hotel was always open and available during planning. We had many meetings, countless phone calls and many sessions of measuring spaces. Everyone went out of there way to make me feel appreciated and welcomed. [The venue coordinator] Kelly was so patient with me and accommodated us completely." -Erin and Damien | Whimsical DoubleTree Suites by Hilton Tampa Bay Wedding
As Seen on Marry Me Tampa Bay