[pp_gallery id="52784″]
My wedding photography style is:
I would define my style as romantic. Words I would use to my romantic style would be: clean, warm, emotional, realistic, charming, dramatic, timeless and fun. Candor and spontaneity are key to keeping my images feeling natural and unforced. It's important to me to keep a photojournalistic approach in capturing the story of your day.
I love photographing weddings because:
I love the excitement surrounding the entire day from all of the sentimental details that have been chosen, from the moment right after the bride and groom are announced as "Husband and Wife" for the first time to the tender moments between the parent dances. There are many facets of a wedding day that require a great deal of attention photographically speaking: architecture, fashion, commercial, food and journalism. The most important to me is emotion, focusing in on the connection between the Bride and Groom and looking for those intricate moments that fade in the naked eye.
My personality is:
It's kind of odd to try and describe myself, but I'm kind of a goofy guy, and I laugh a lot. I'm laid back, love humor and am off the cuff. I'm a huge fan of craft beer, folk-alternative-rock music (I just made that genre up), camping, hiking and fishing. I grew up in Wyoming and Florida, and I love the outdoors and to be spontaneous. You'll find me interactive and social while photographing, and I have been told that one of my biggest strengths is helping people feel calm and relaxed in front of the camera. I think that, plus genuinely enjoying my time with you, helps us get those fun and relaxed kinds of images and we become friends in the process.
My pricing:
Packages begin at $2,300 and range to $5,600.
My Associations/Awards:
Over the years I have been a member of the Professional Photographers of America, Florida Professional Photographers Association, Tampa Area of Professional Photographers, National Association of Catering Executives, Perfect Wedding Guide and Wedding Wire. I have received numerous competitive print awards in within FPP and TAPPA, as well as service awards in NACE and Wedding Wire. My work has been featured in local and national print and online publications.
Website | Facebook | Instagram
(813) 956-2597
I want to learn more about Marc Edwards Photographs.
Featured Marc Edwards Photographs Weddings on Marry Me Tampa Bay: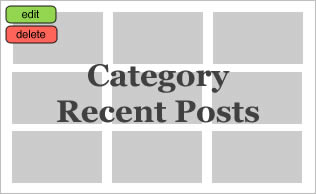 View More Marc Edwards Photographs Weddings
Marc Edwards Photographs Reviews From Marry Me Tampa Bay Couples:
"Marc's portfolio stood out amongst the three options our planner gave us. Marc beautifully captured the personality of each couple in both an artistic but also a 'real' way. He was fantastic to work with and flew to Houston for our engagement photos. We were blown away with the variety and images he got in two evenings of shooting. I think he really captured us as a couple, both the youthful and spunky and the more sophisticated and mature. The wedding photos were absolutely beautiful; we cannot wait to see our final wedding album!" -Jen and Ben | Elegant Dusty Rose, Pink and Gold Clearwater Beach Wedding
"After we talked the first time to Marc of Marc Edwards Photographs, I felt that he understood my vision we just clicked. The relationship felt very authentic from the beginning. I booked him immediately, as I knew his availability was limited. Marc did an amazing job! He captured the candid moments as I requested, and we didn't spend the traditional hours on end taking posed pictures after the wedding. We wanted to attend our own wedding." -Vanessa and Michael | Elegant Black and Green Downtown Tampa Wedding
"I wanted a wedding photographer who had the ability to convey the fun and excitement of our wedding in a classic way. We hired Marc [of Marc Edwards Photographs] because of the beauty and elegance of his pictures, and we got so much more than that from him! His service was phenomenal. He was able to capture every special and fun moment from our wedding and also brought amazing energy with his fun and outgoing personality!" -Maddie and Hunter | Glamorous Downtown Tampa Marc Edwards Photographs Wedding at The Vault
"Choosing a photographer was one of the toughest decisions for us. Marc's talent [of Marc Edwards Photographs] is evident in his stunning photos, but our phone consultation is really what helped us make our final decision. His insight, flexibility and true desire to understand us and what we wanted was evident in our discussion. His vision was completely aligned to ours; we just clicked." -Staci and Rob | Ivory, Gold and Blush Clearwater Beach Destination Wedding
"We set aside a decent, but not absurd, amount for a photographer. Our planner sent me seven different photographers to choose from. After seeing all the work, we both agreed Marc Edwards Photographs' work just called to us; we just felt connected to him. After meeting Marc, it was even more enlivening. Besides his obvious talent and artistry, he is hilarious with modesty and confident. We felt like we knew him forever. I have been told at least 10-15 times that my pictures are the most captivating and artistic wedding pictures ever." -Fallon and Al | Whimsical Tampa Marc Edwards Photographs Wedding
---
As Seen on Marry Me Tampa Bay