You've heard of bridal showers, but the newest trend is bridesmaid showers, which show your besties some love!
Hosted by the bride, this is the perfect way to show your appreciation to your favorite gals with whimsical balloons, sweet treats, personalized gifts, and adorable favors.
Haven't seen a bridesmaid shower? The editors from Aisle Society put together their ideal celebration, including gifting goodies, decor and of course fabulous attire from David's Bridal to throw one fabulous fete!
Every party starts off right when cocktails are involved, so sharing a bit of bubbly is a must. Your bar cart is sure to be cute with personalized gold foil champagne glasses for everyone and adorable #teambride straws and napkins. And David's Bridal's XOXO balloons are the must-have decor accessory! All the ladies look fab in their selection of cute cocktail dresses and modern jumpsuits, and even adorable Mollie the pup was dolled up in their floral dog collar.
You know David's Bridal for their fabulous selection of fashion-forward, yet affordable bridal gowns and bridesmaid dresses, but did you know they have amazing bridesmaid gift ideas items too? David's Bridal has everything you need to thank your favorite ladies (and all wrapped up in the cutest box!) Think floral printed robes, monogrammed necklaces, glittery bath bombs, adorable hair ties, and more! Their personalization and color options make it easy to give custom gifts like compacts, water bottles, and seriously stylish floppy hats.
Your bridesmaids will love all of the attention to detail you've put into their shower and this will just add to the unique experience that is your wedding day!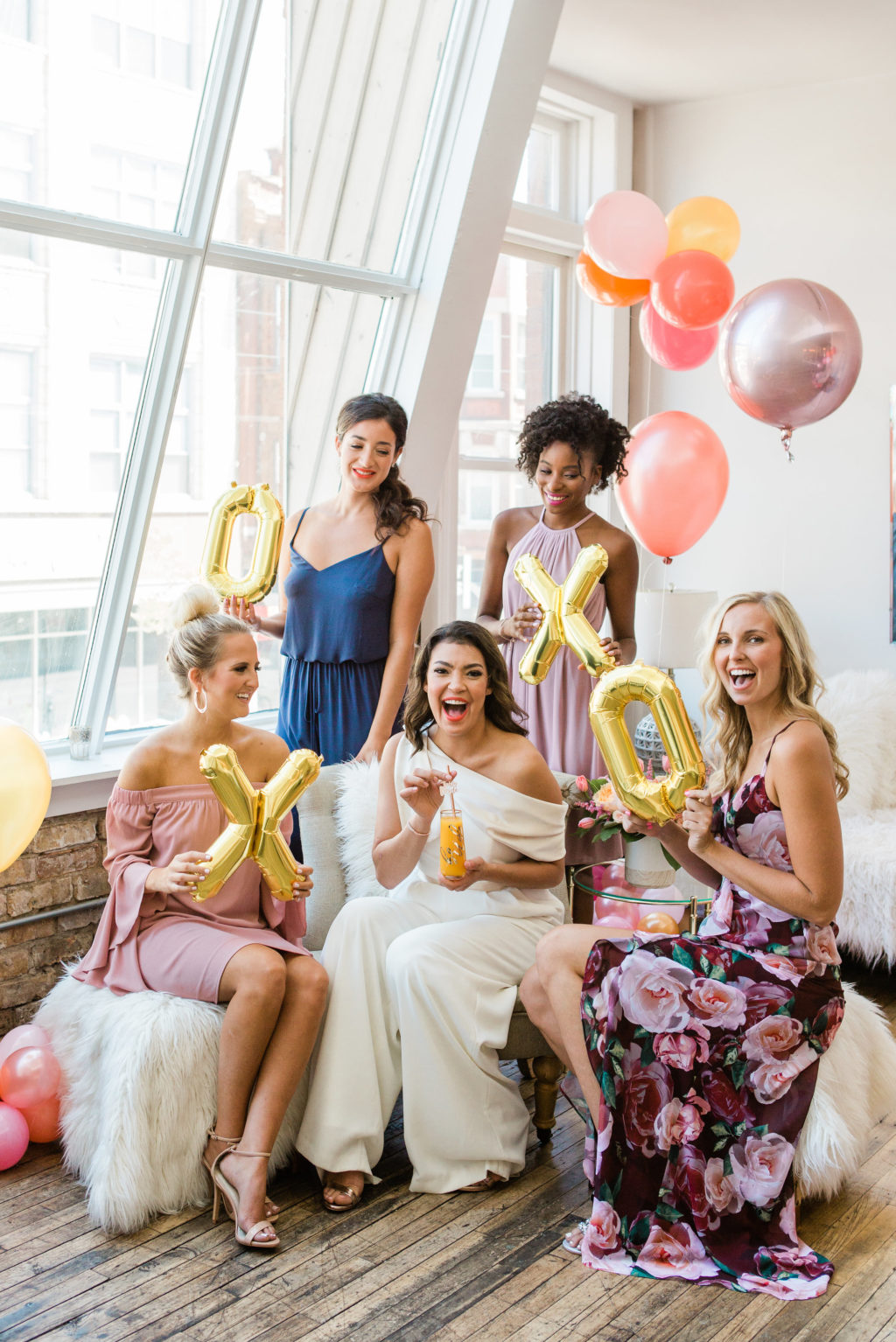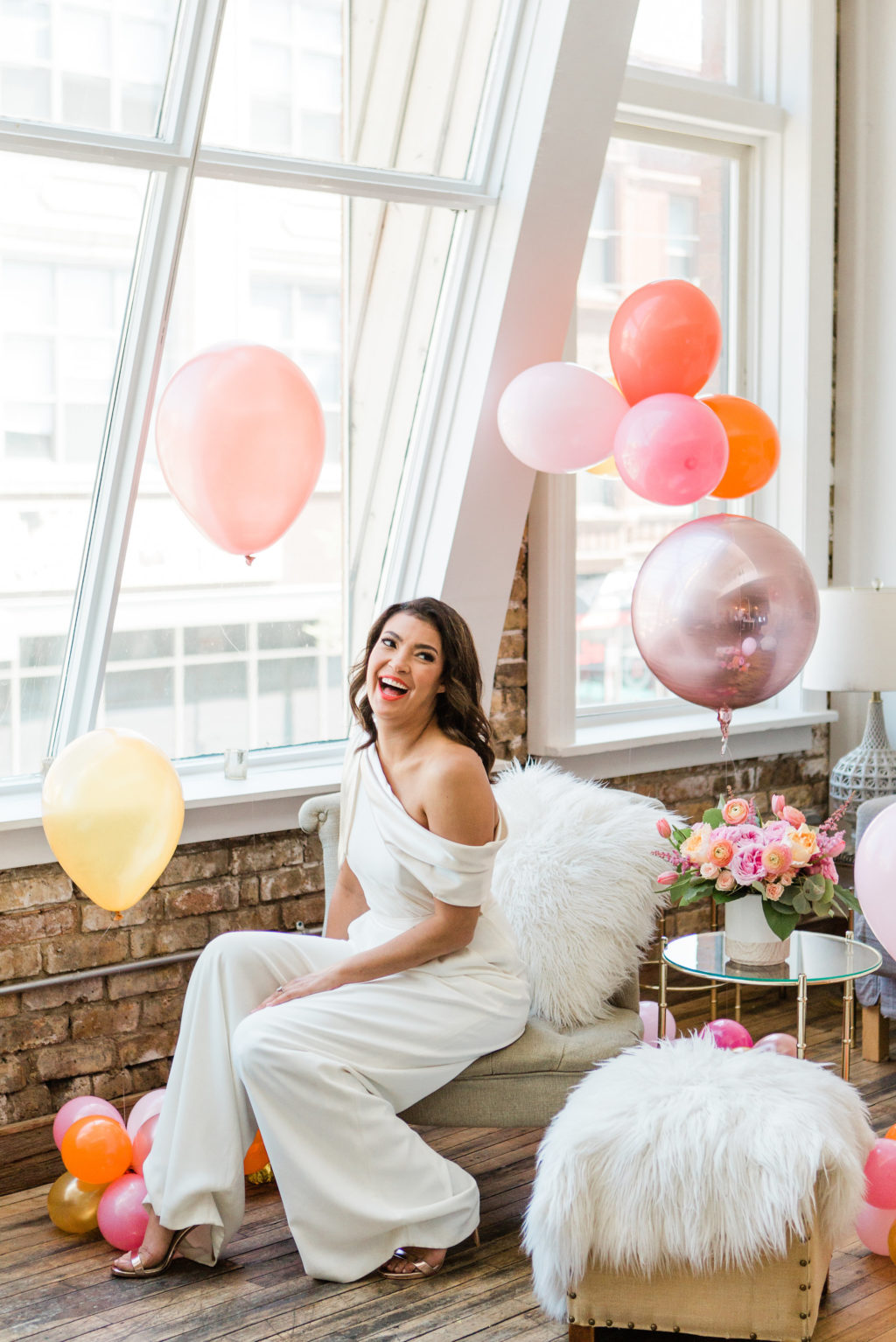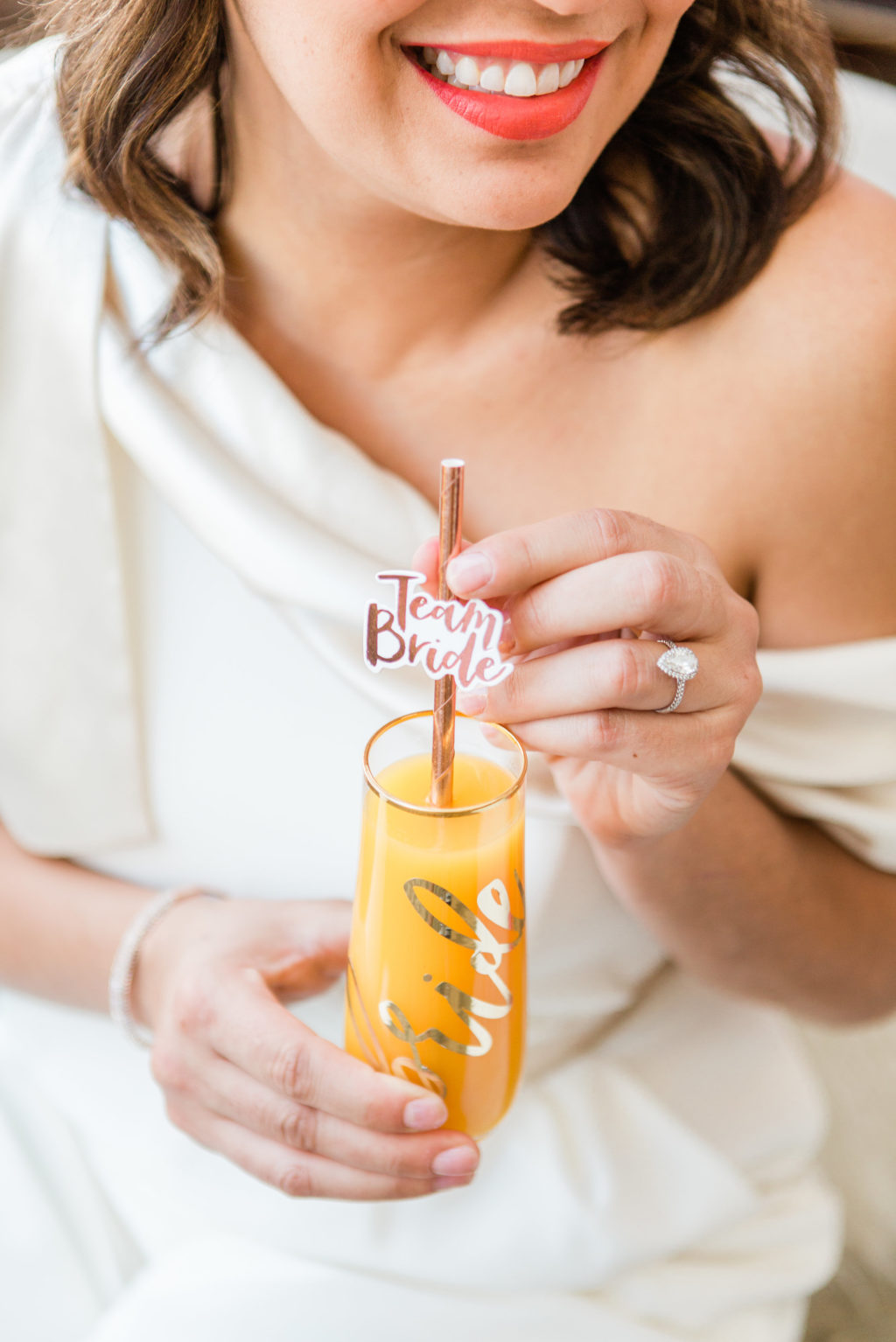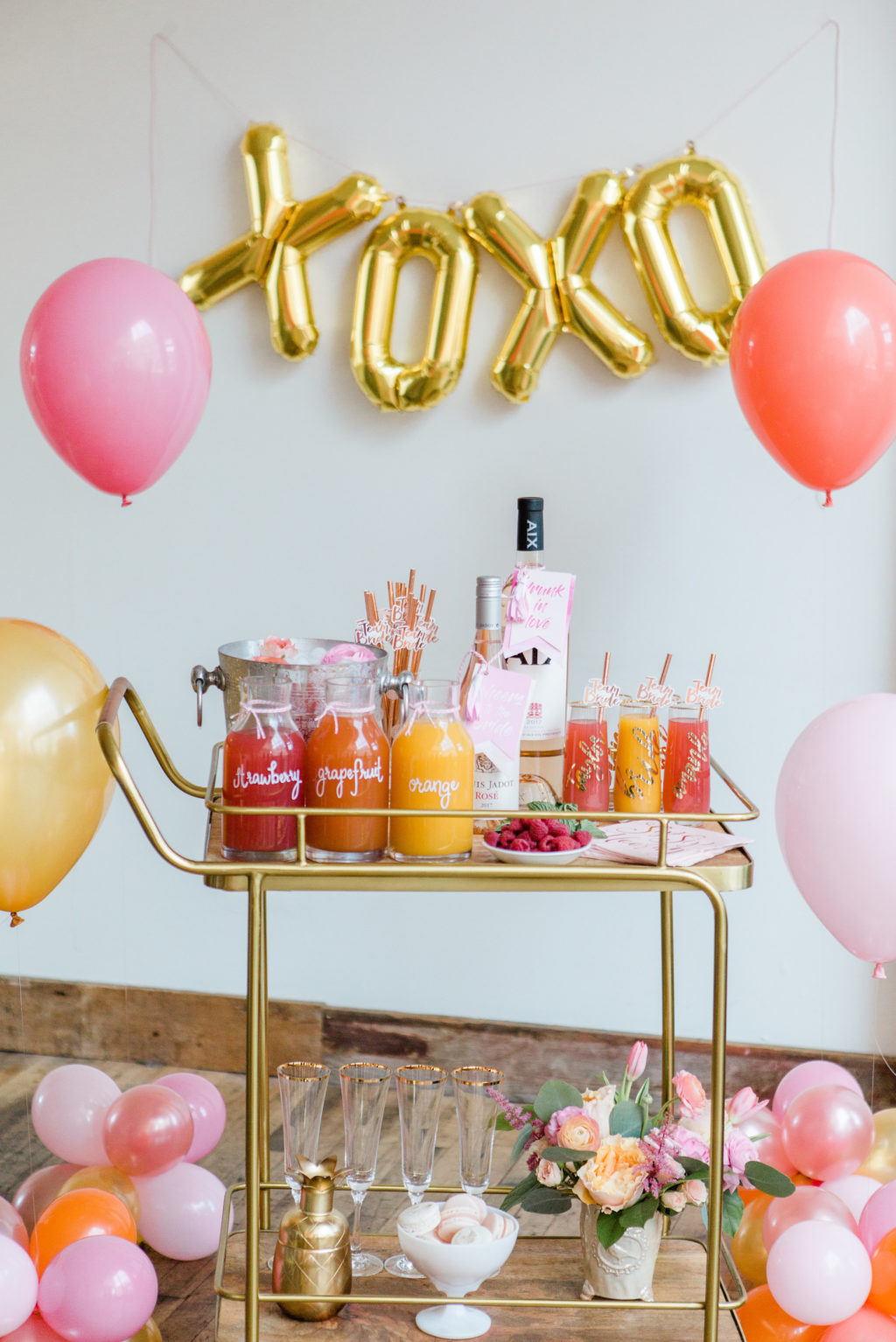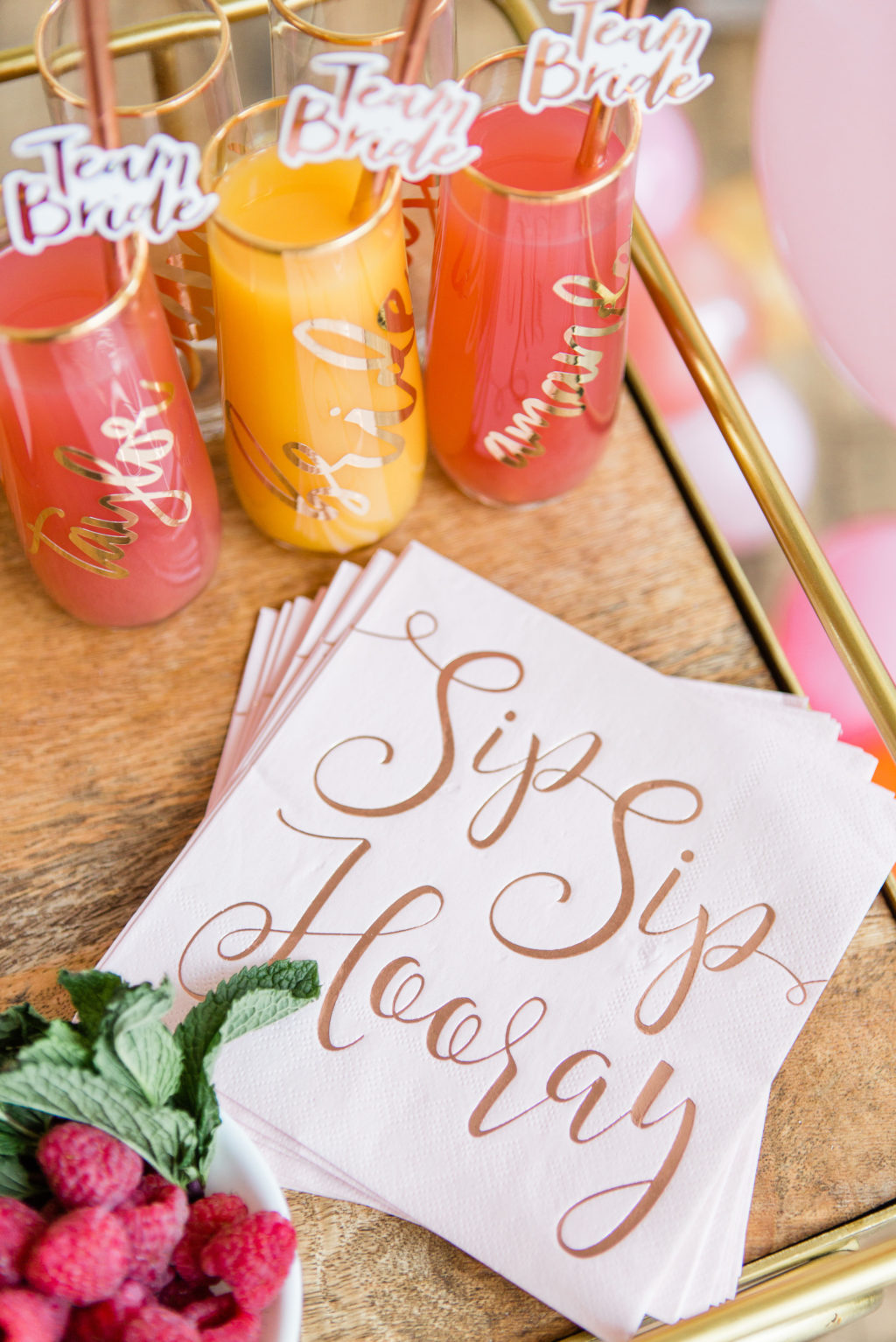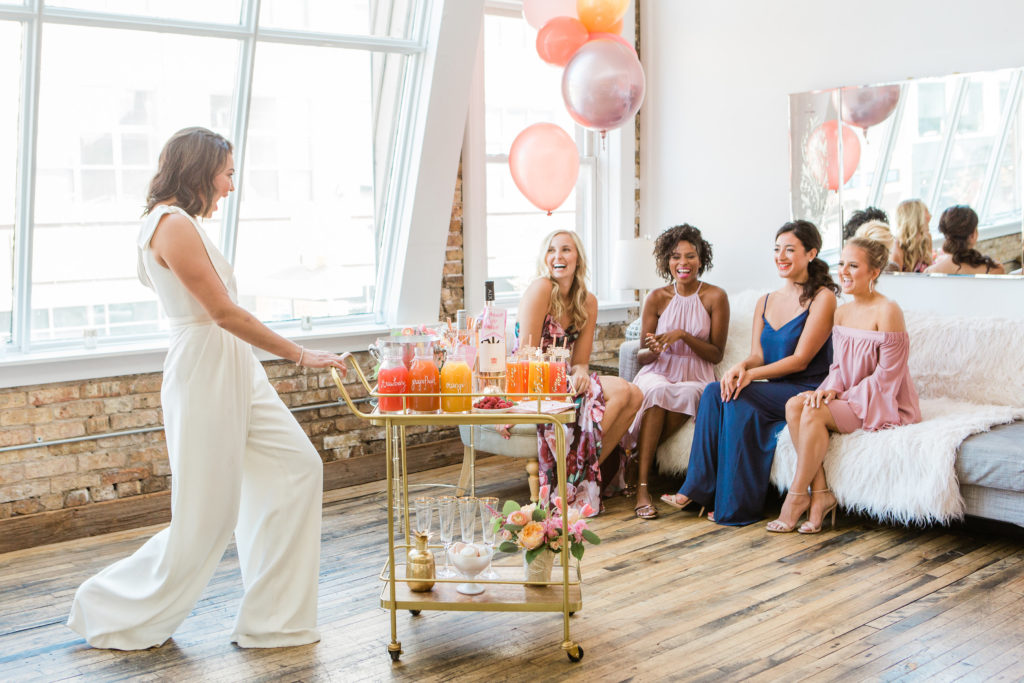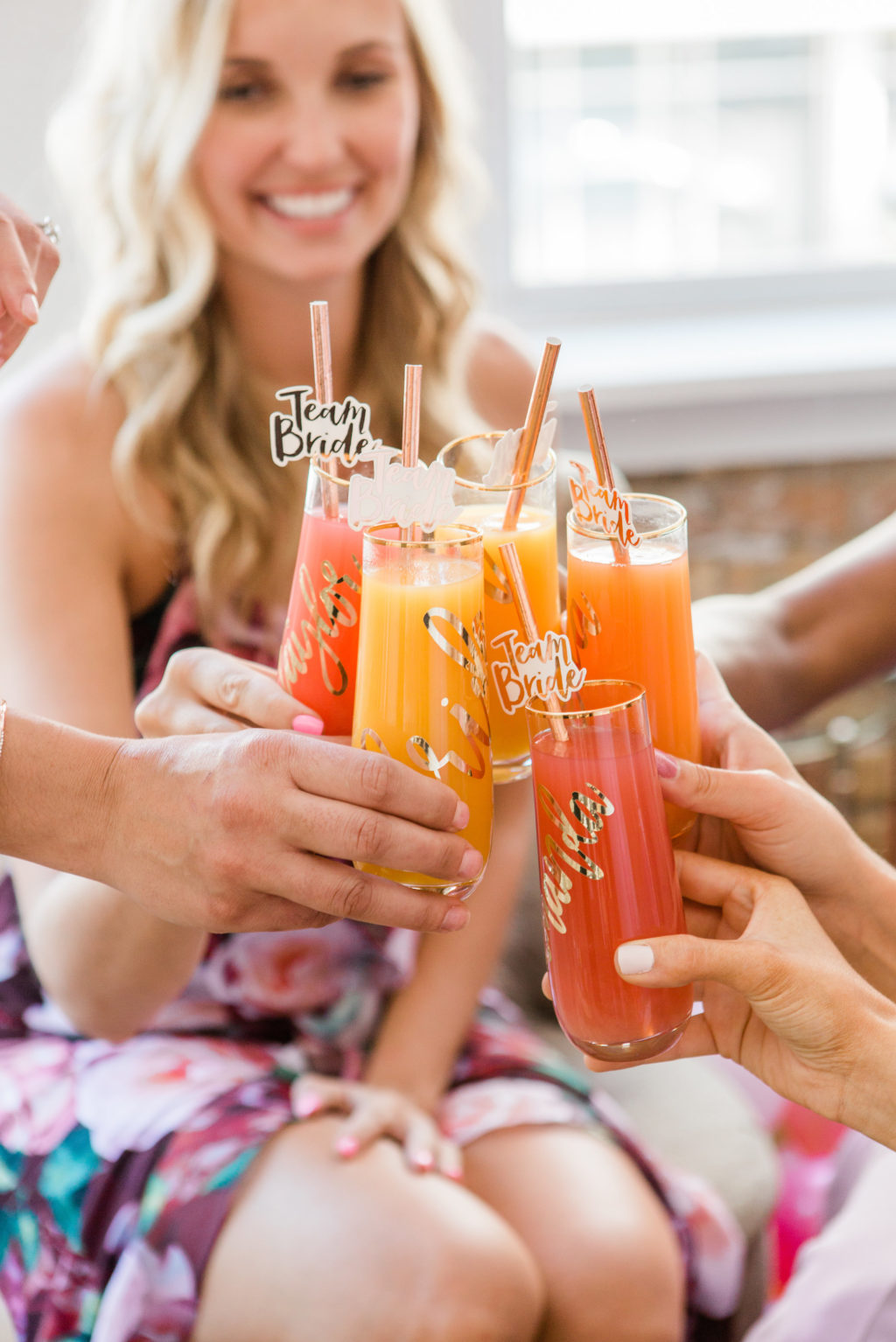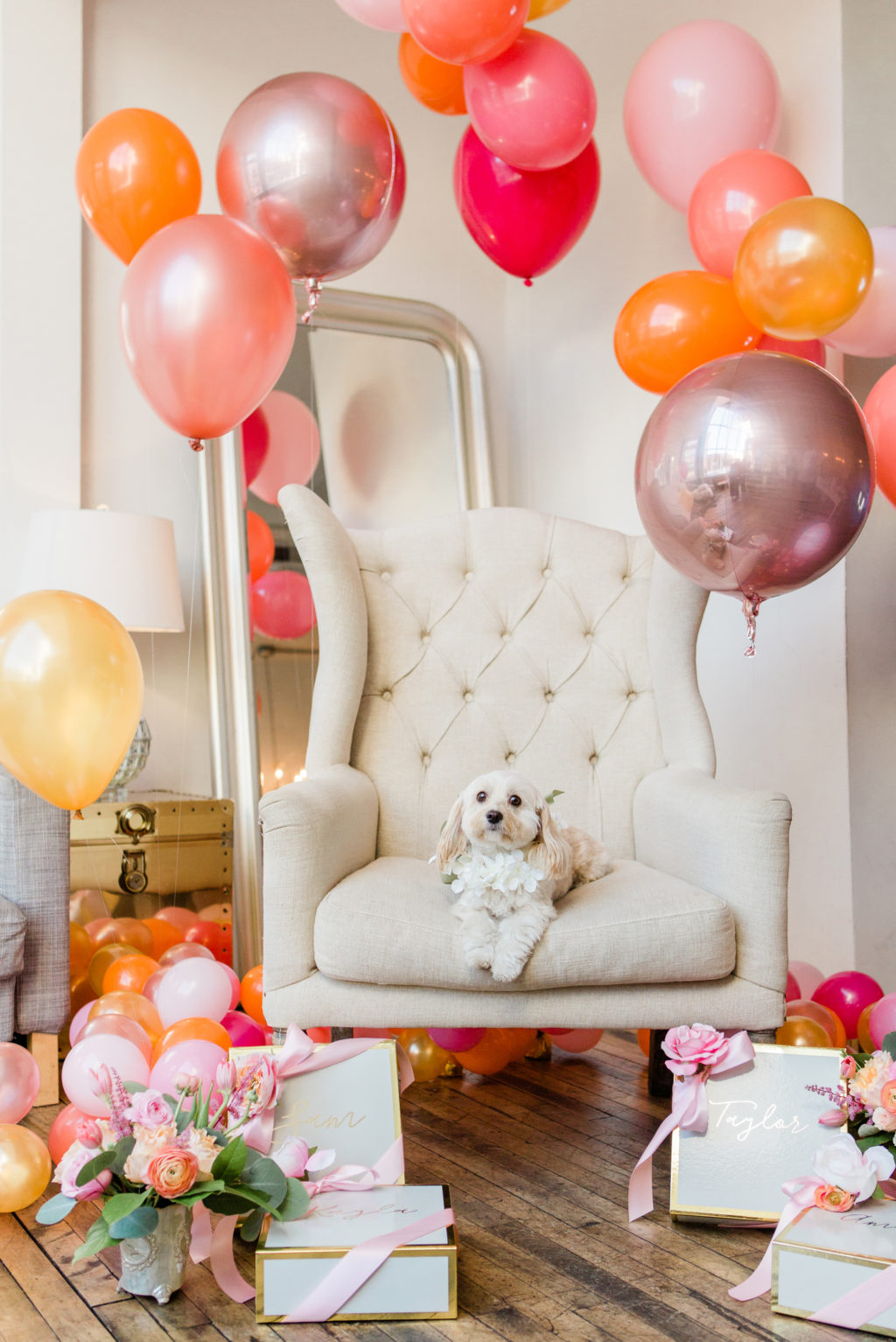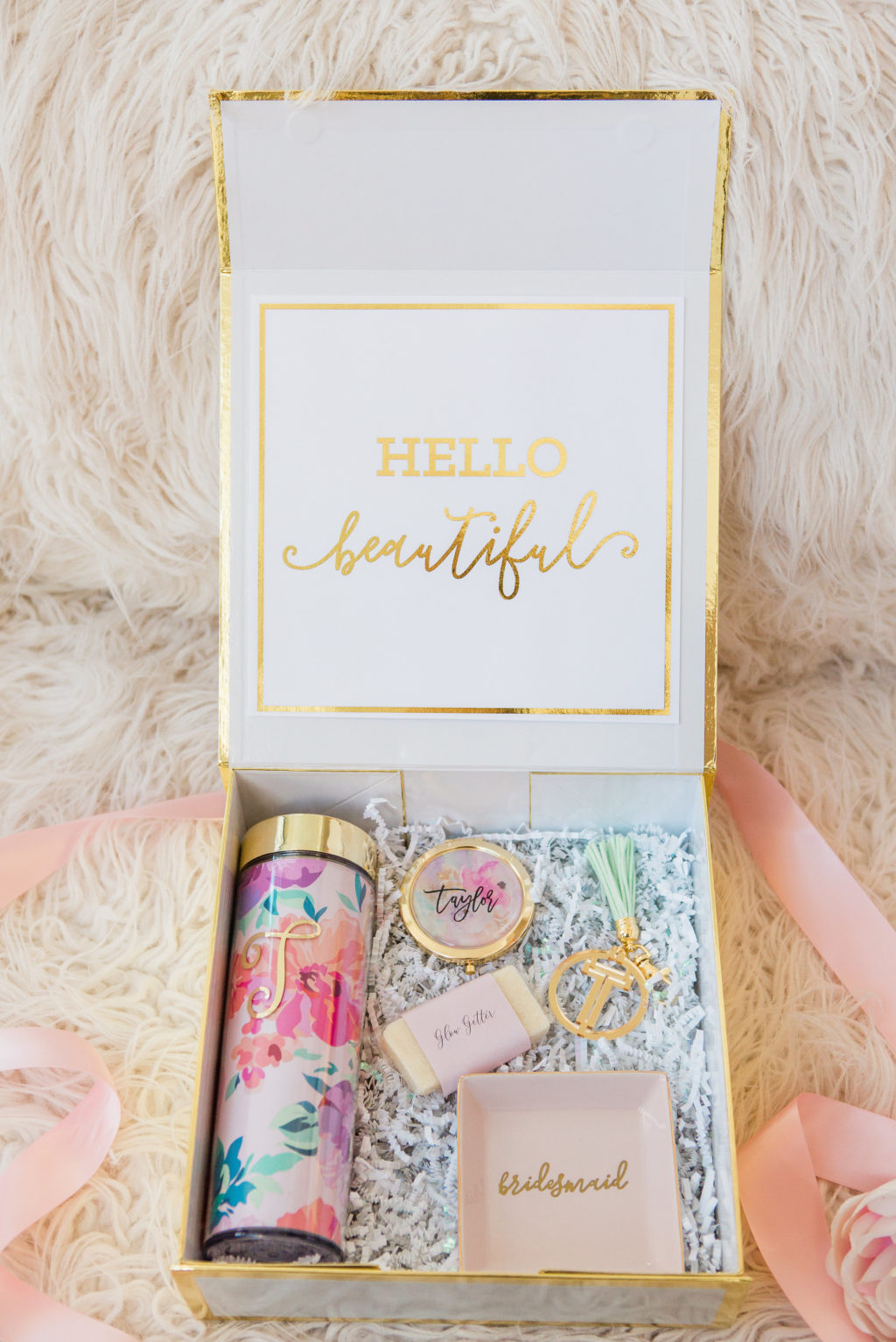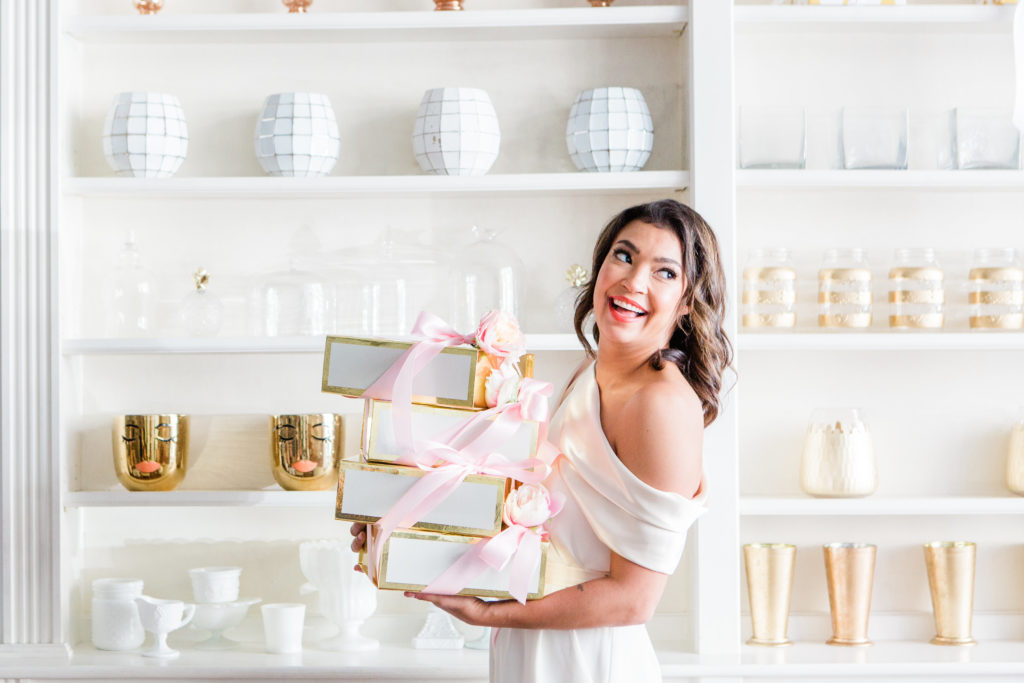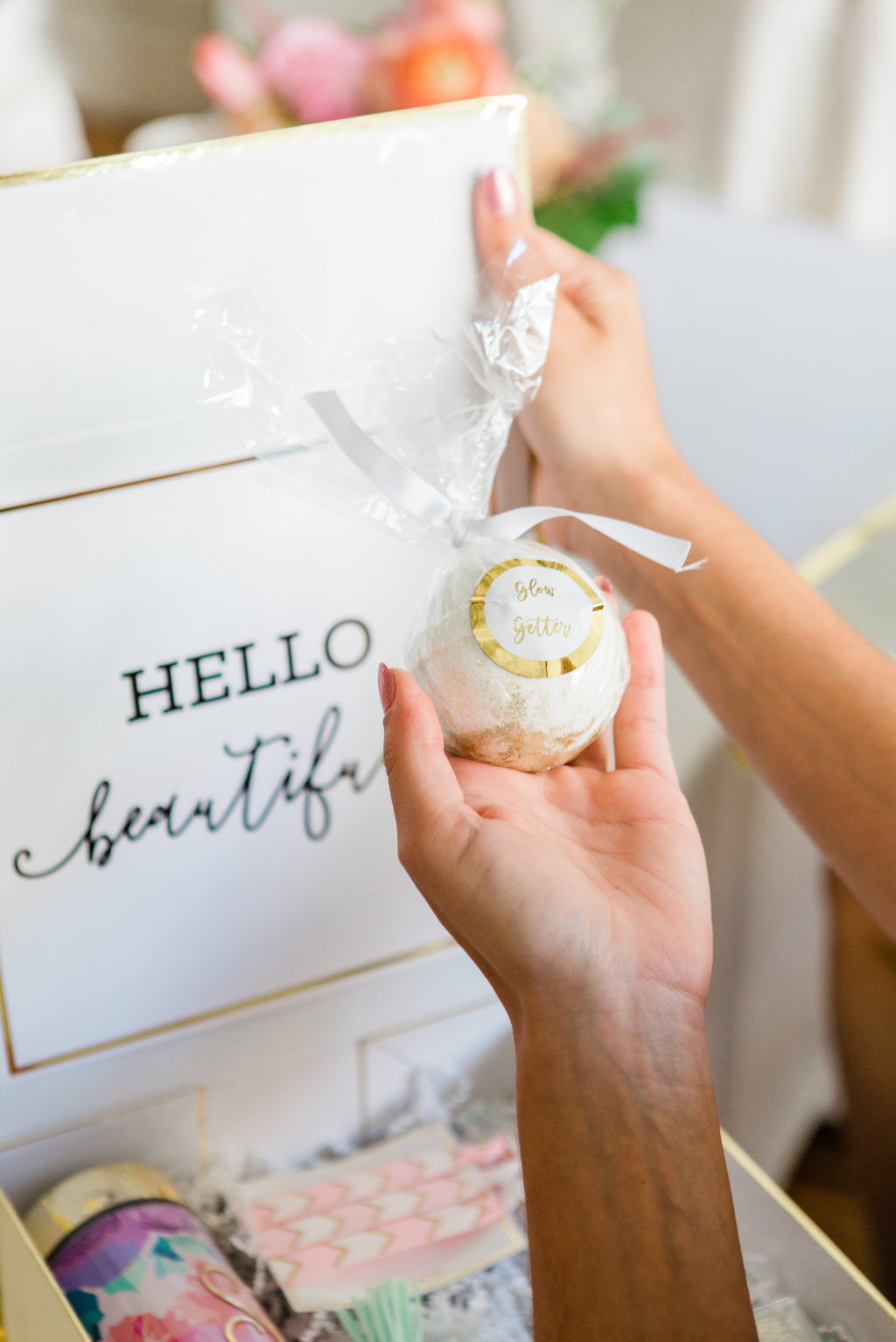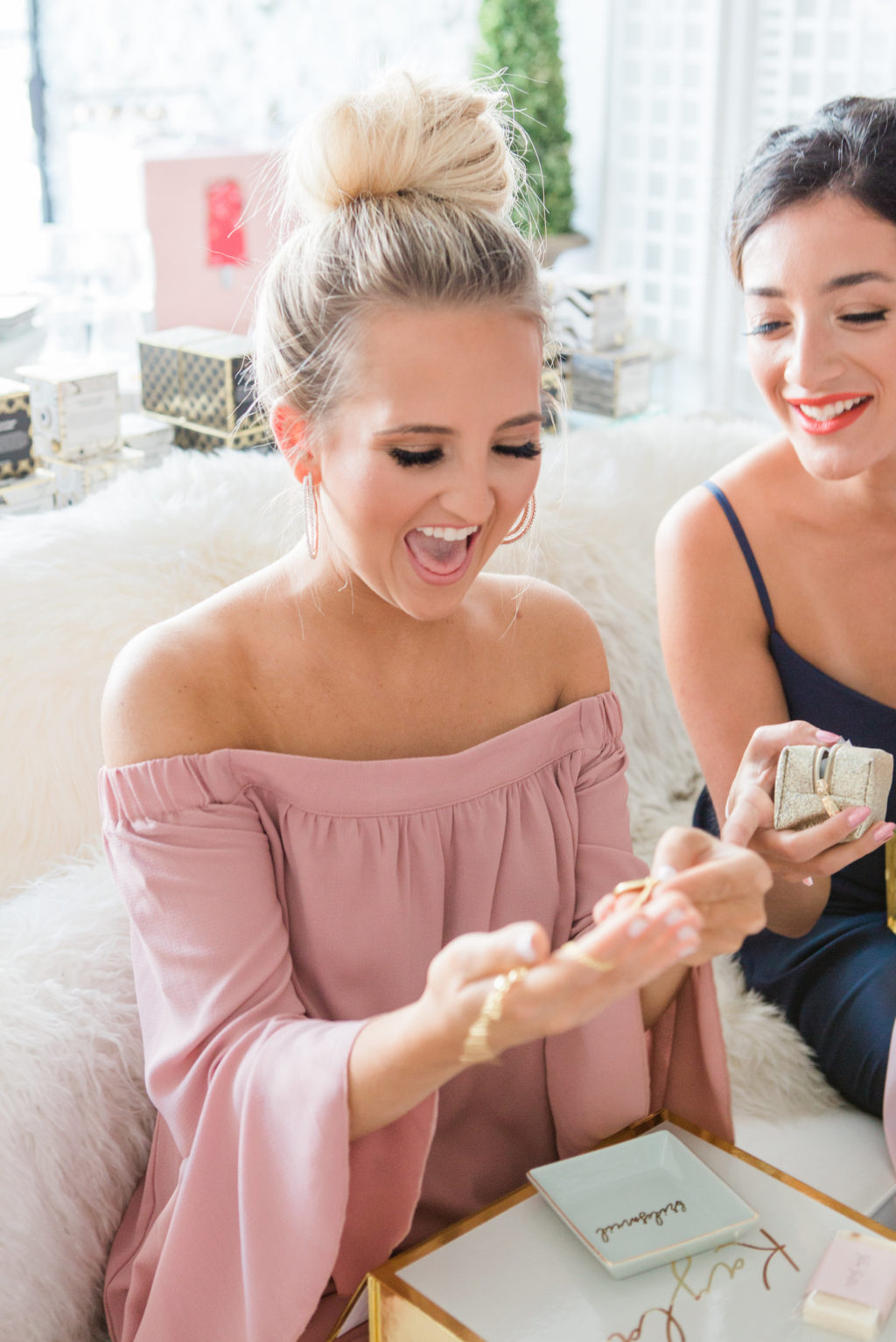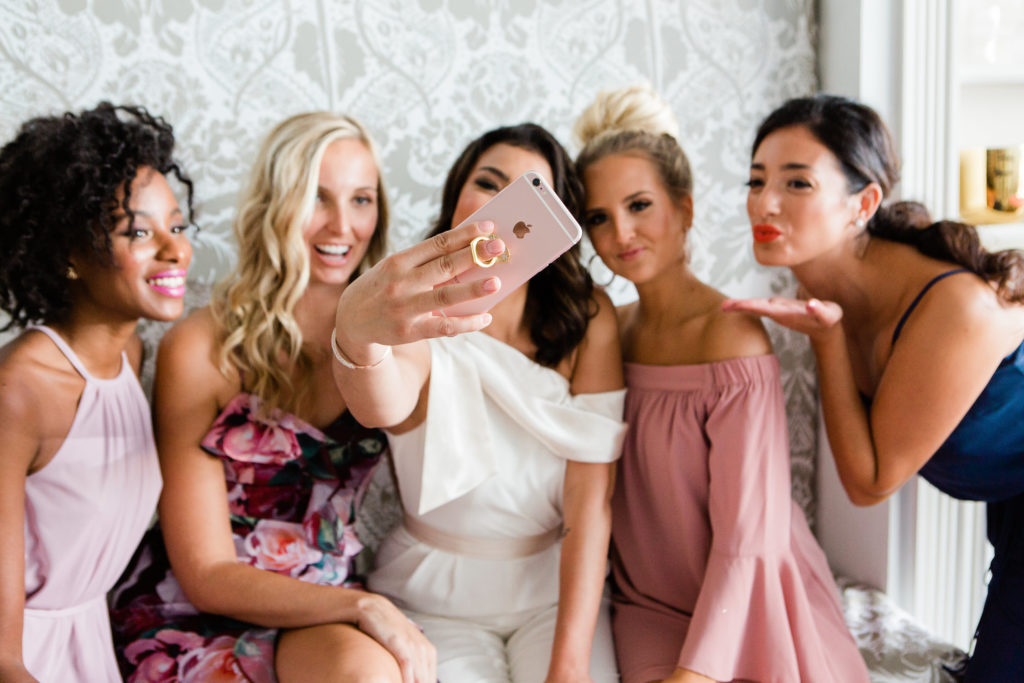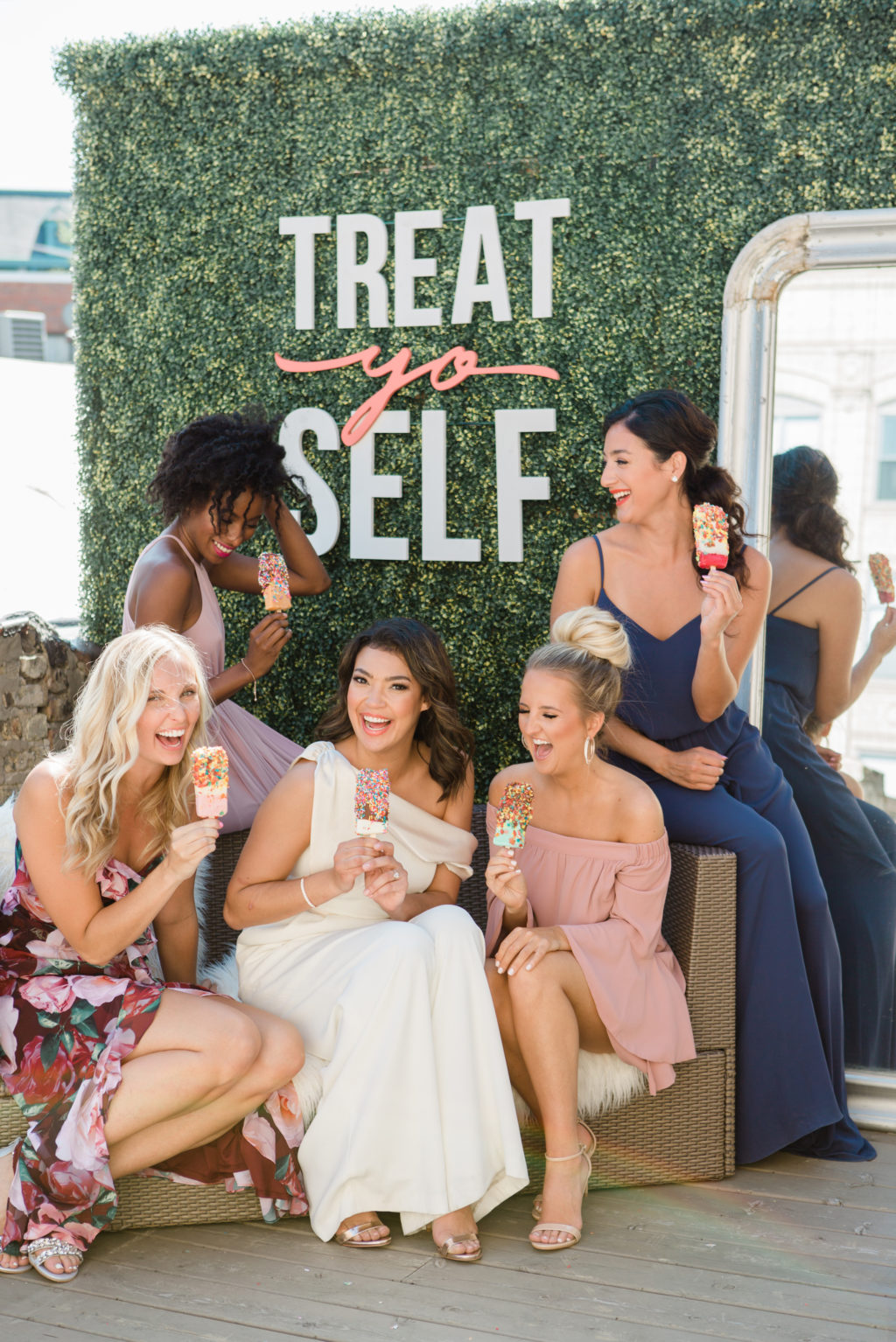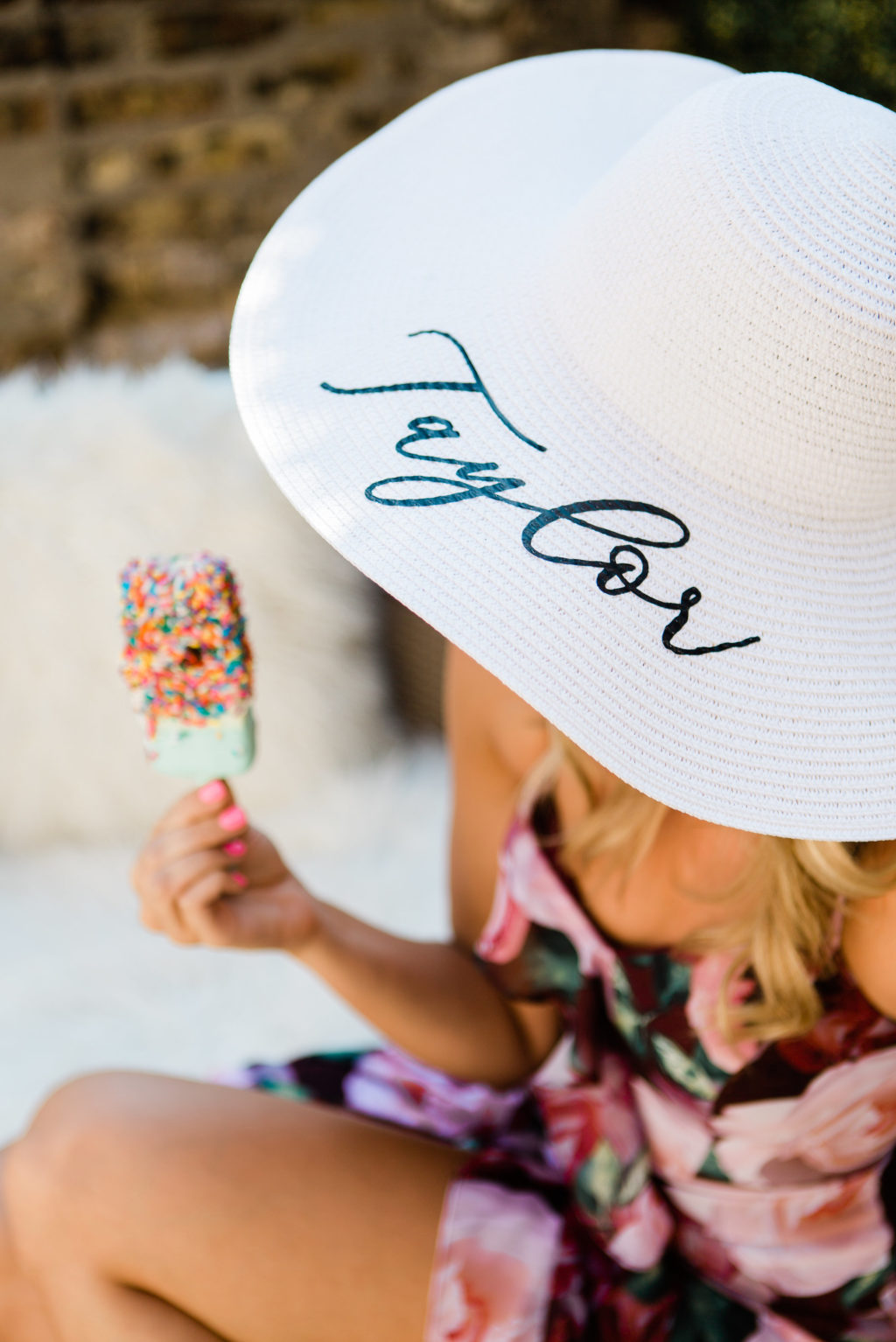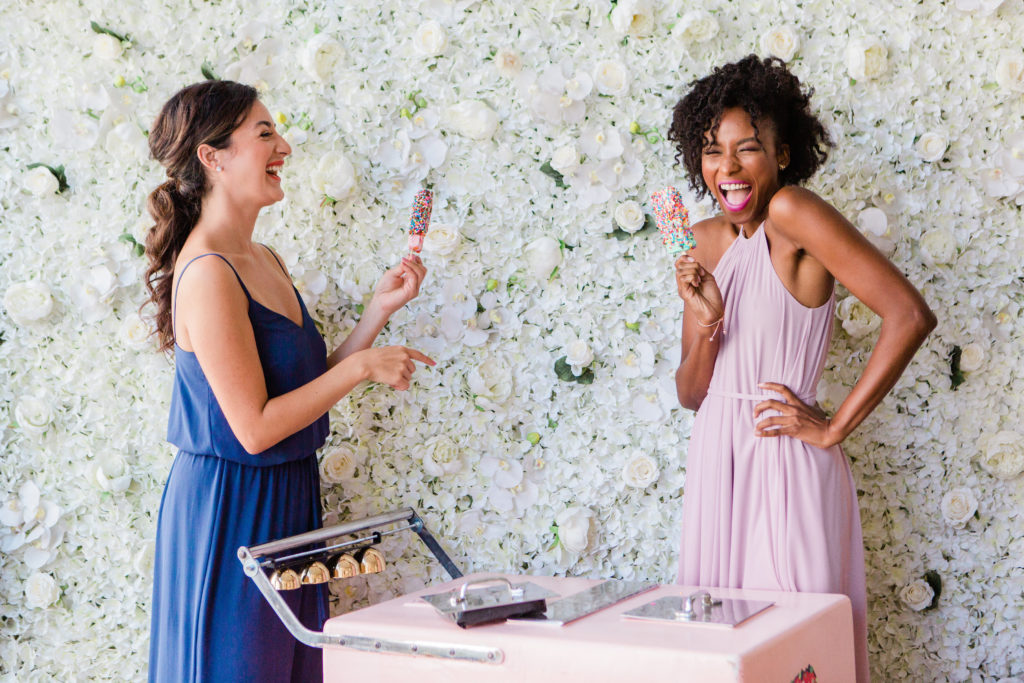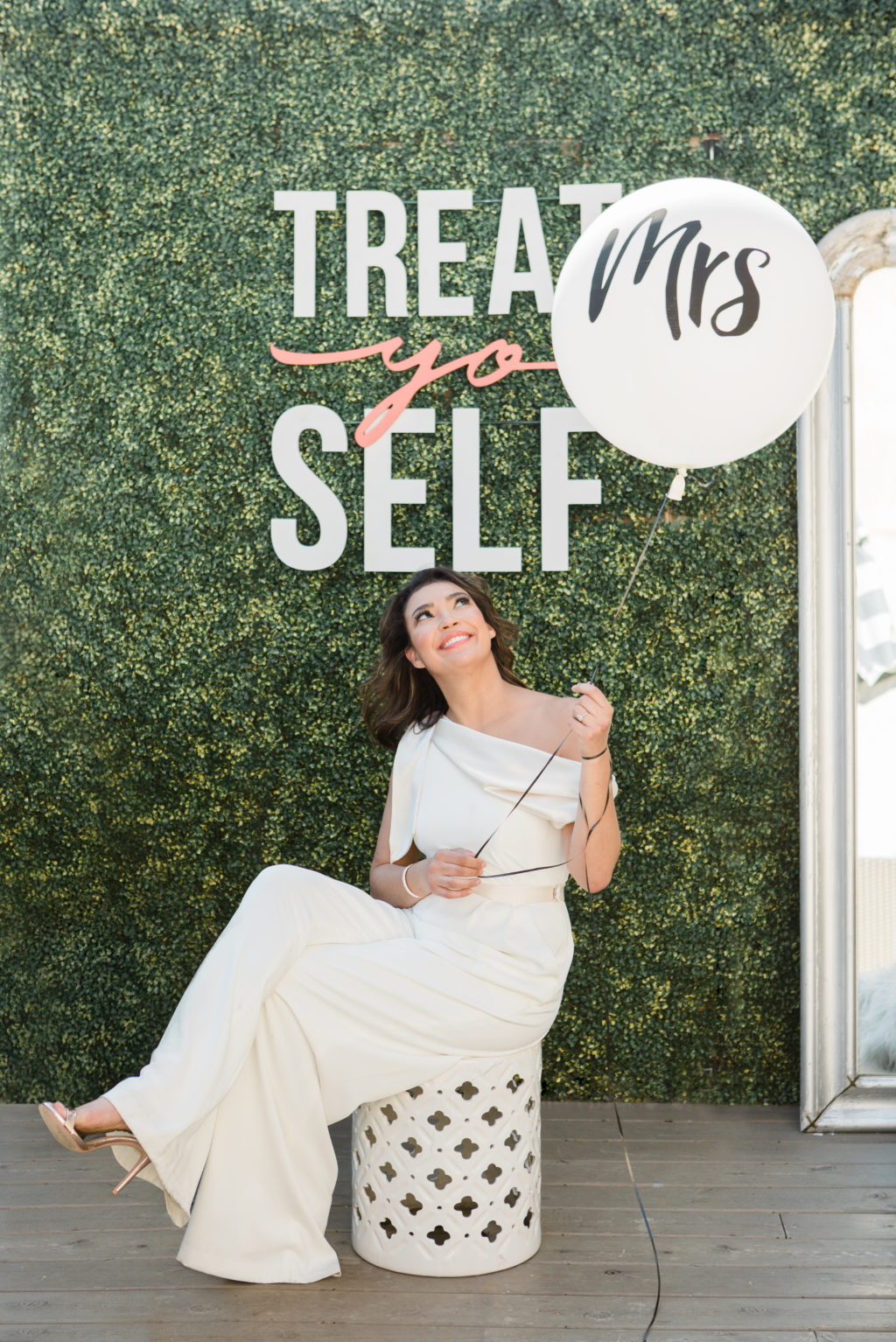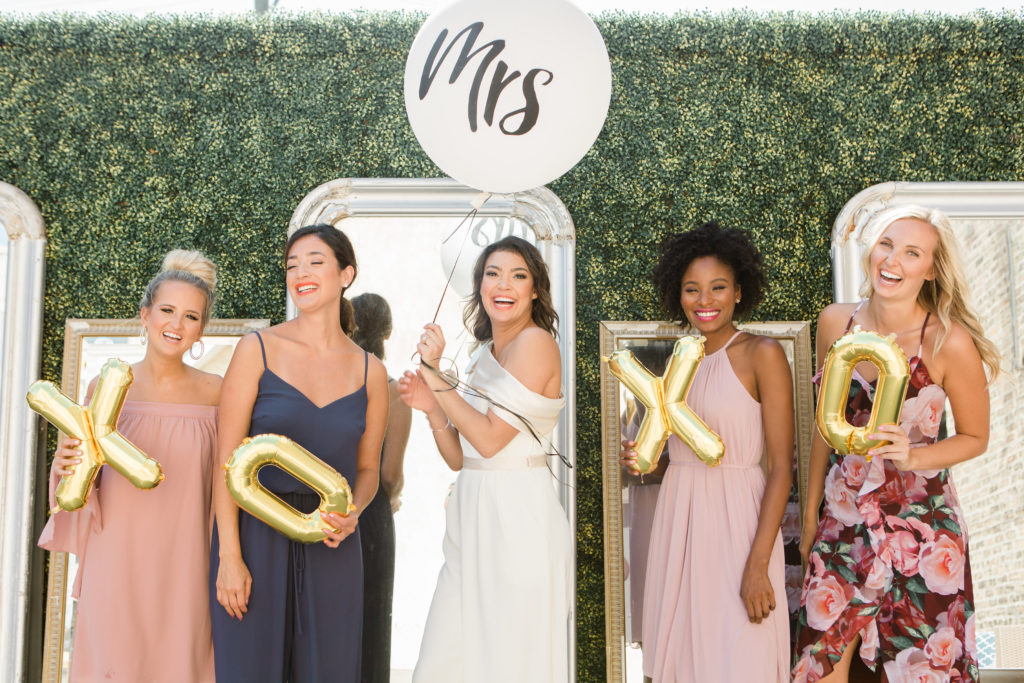 Event Production: Glamour & Grace, Lakeshore in Love, Storyboard Wedding for Aisle Society
Gifts, Dresses, Accessories, and Party Decor: David's Bridal |
Photography: Photography by Lauryn
Event Design and Styling: Debi Lilly, A Perfect Event
Venue: DL Loft, DL Studio (Chicago)
Hair and Makeup:Three One Two Bridal
Signage: Studio M Creations
Ice Cream: Gordo's Ice Cream
Stationery: Debi Lilly Style
Models: Alexis Kersey, Domenica Biondolillo, Unique Love, Taylor Korjenek, Rachael Brodette
Compensation for this post was provided by David's Bridal for Aisle Society. All opinions are the author's own, and are not endorsed by David's Bridal, Aisle Society, or their affiliates.