Wedding videography has come a long way since the 90s, when videographers would show up with a camera on their shoulder, a huge bright light shining in your face and the grainy, boring videos that most likely your parents have that are now sitting on a shelf collecting dust.
Nowadays, wedding films are engaging, cinematic, and something you are likely to share on social media and watch over and over again. Although wedding videography has come a long way, for some couples, it's still not up there on the "must have" list for the wedding day.
In my years of filming weddings, I've received inquiries spanning from over a year out, to eight months, and even, yes, within the week leading up to the wedding. So, the question is:
When should you book your wedding videographer?
First and foremost, you need to decide how important videography is to you. Do you want a wedding film that captures the unique personalities and qualities of you and your fiancé? Do you want a film that will be cinematic, engaging and fun to watch? Or would you prefer just a video that captures the day, without a whole lot of creativity put into the final product, but hey, at least you have your day documented, right?
I've gotten inquiries for brides within 3-6 months for their wedding and are disappointed to learn that I'm already booked.
Reality is, when you have a product in demand, people will book you fairly early in the planning process to guarantee that you will be available.
I've had brides reach out to me before they even have a venue! (Which I really like because then I get to return the favor to all the fellow vendors that have passed numerous referrals to me).
Couples will inquire extremely close to their wedding day for many reasons.
Maybe they didn't want a wedding video, but then they saw a friend's wedding film and how good it was and decided maybe they actually really wanted to have something like that.
Maybe they didn't have the money or didn't budget for a videographer, but last minute after all the other vendors were paid, they realized they had some extra cash left over.
Or maybe a gracious family member decided to pay for a videographer as a gift to you.
Whatever the reason, most couples don't think about videography until it's too late.
If you are waiting within six months to inquire for a videographer, don't be surprised if majority of the companies come back to you saying that they are already booked.
Within six months of your wedding, your selection of available videographers becomes very slim and you might end up with a company that doesn't speak to who you are or mesh with your creativity and personality, but they are the only available company so you really don't have a choice.
MORE: 5 REASONS YOU'LL REGRET NOT HIRING A WEDDING VIDEOGRAPHER
If having an amazing video is something that means a lot to you and your fiancé, I suggest booking a videographer simultaneously when you book your photographer. Photo and video go hand in hand, as they are both the only tangible things you take away from your wedding day. The flowers die, the venue is redecorated, the wedding dress hangs in your closet never to be worn again, but your photos and your video last forever.
If you really want to have a wide range of videographers, styles, etc. to choose from, I recommend booking about a year out, or again, when you book your photographer, the next vendor you book should be your videographer.
Remember, your wedding video is something that you can watch over and over again and something that you can show to your children, so why not inquire early so that you can make sure you are choosing the company that can produce an amazing film for you, rather than being stuck with an awful wedding film because you waited until it was too late and all the good companies were already booked.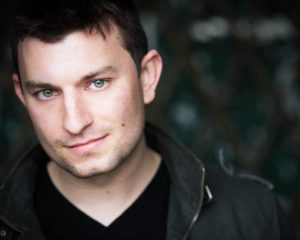 James Blankenfeld is the owner and lead cinematographer with Imagery Wedding Films in St. Petersburg. James' career began working as a camera operator in New York City on reality television shows like Project Runway, My Fair Wedding with celebrity wedding planner David Tutera, and NBC's The Celebrity Apprentice. After four years working in reality television, he realized his true passion was filming weddings and decided to start Imagery. Seeing a need for truly cinematic wedding films and films that connected with the couples' unique personalities inspired his start into the wedding industry.
With over eleven years of experience behind the camera, James utilizes his knowledge from the over 100 weddings he's filmed to produce the perfect wedding film for his couples. James takes great pride in building a strong connection with his couples, his extreme attention to detail, and capturing those moments that truly make each and every film unique to that couple. What makes James unique from the other cinematographers in the Tampa area is that he doesn't just document the events as they happen, but captures those genuine and raw moments that a couple will want to look back on 20 years from now. Although Imagery Wedding Films is based in St. Petersburg, James travels all over the country filming weddings from the beaches of Florida, to the lighthouses of Cape Cod, to the rolling hills and wineries in Sonoma. James looks forward to connecting with couples that don't just want a wedding film, but that want a timeless keepsake that they can watch and cherish for years to come.
Imagery Wedding Films | Facebook | Instagram | Vimeo
I want to learn more about videography services from Imagery Weddings Films.