This post is sponsored by Wedding Protector Plan
With commercial bankruptcy rates on the rise, one of your wedding vendors could suddenly go out of business or simply not be able to uphold their end of the contract. Wedding insurance can provide protection from the unexpected as you plan your big day.
Shifting consumer preferences, the closing of venues post-pandemic and increasing inflation continue to make this a challenging business environment for wedding and event vendors. Recent data shows commercial bankruptcies increased 19% in the first quarter of 2023, compared to the first quarter of 2022.
Whether it's a major retailer filing for bankruptcy or a beloved local band breaking up, couples planning their wedding have a lot to consider if a vendor goes bankrupt, from the lost deposit to the need to find a replacement vendor so the wedding can go off as planned. Fortunately, there are ways to help protect your wedding day as you prepare to say, "I do!"
For many savvy couples, wedding insurance has become a must-have during the planning process. Here are some best practices, including how much wedding insurance you may need and what it does — and doesn't — cover.
---
4 Best Practices for Protecting Your Wedding Day
Wedding insurance can help, whether a vendor goes out of business or simply doesn't deliver what they contractually promised. Plus, it can give you peace of mind that you can be made financially whole in case of the unexpected. Here are four tips to help ensure you have peace of mind for your wedding day.
1. Make Sure You Have Detailed Contracts
A detailed contract with every wedding vendor can help your planning and event day go smoothly. From the cake to the centerpieces, your contracts should spell out expectations to avoid miscommunication. Importantly, in the event that the vendor doesn't deliver as promised, a detailed contract can also help you get reimbursed for covered losses.
2. Buy A Policy As Soon As You Start Planning
Purchase your policy when wedding planning starts. The sooner you purchase a wedding insurance policy, the sooner you are protected. You can buy wedding insurance up to two years in advance of the wedding day.

Consider purchasing a policy for the anticipated total cost of the wedding in case of cancellation. Additional coverage also can be purchased at a later date, assuming no claims situations are known.
---
3. Know Your Policy Timeline
Understand how your wedding insurance policy works before you need it, including when you need to file a claim. Usually, you need to notify the insurance company within 60 days of notice of the loss. If you experience a covered loss, payouts are typically made on a claim-by-claim basis. The sooner you get all your documentation together and the claims team investigates, the sooner you can receive your reimbursement.

Even after the wedding day, you may still need to make a claim if services were not delivered as specified in your contract. For example, if your contract with your photographer includes the creation of a wedding album after the wedding, but it was never made, this could be covered under your wedding insurance policy.
---
4. Save Your Receipts and Correspondence with Vendors
If there is a problem, receipts, correspondence, and other documentation will help your wedding insurance provider start their claim investigation.
---
How to Transfer Your Risk to Wedding Coverage
Choosing a wedding insurance policy to help cover your anticipated expenses will help ensure you are protected. For example, if your wedding expenses are $150,000, you'll want to take out a policy that covers the full amount. Premiums to cover your wedding can cost as little as 1% of the total cost of your wedding in most states.
There are many levels of wedding coverage, with protection up to $500,000 in many states. Core Coverage typically includes:
Cancellation/postponement
Additional expenses
Event photographer/video
Event gifts
Special attire
Special jewelry
Lost deposits
Sometimes couples incur extra costs over the standard vendor fees if they need to get an item at the last minute due to an unforeseen mishap. The Additional Expense coverage on wedding insurance policies could help pay for unexpected incurred costs in order to avoid cancellation or postponement of your wedding.
For example, if your tuxedo shop goes out of business right before the wedding, your wedding insurance policy can assist with recovering your deposit, and then your Additional Expense coverage can help pay for the difference in costs to get a new tux for the groom at the last minute.
---
Does Wedding Insurance Cover "Change of Heart?"
There are two things that wedding insurance won't cover:
Change of heart, of any kind. If you have a disagreement with your vendor and you change your mind about using them, wedding insurance will not cover any expenses. Wedding insurance also does not cover a change of heart if the engagement is broken and you don't want to get married anymore.
No contract. There's a reason why having a clear contract with every vendor topped our list of best practices to protect your wedding. With only a verbal vendor agreement, it is unlikely your insurance will cover a loss.
Wedding vendor woes may not be preventable, but with wedding insurance, you'll be better prepared to handle them and have the wedding of your dreams. To learn more about wedding insurance, contact Wedding Protector Plan®.

---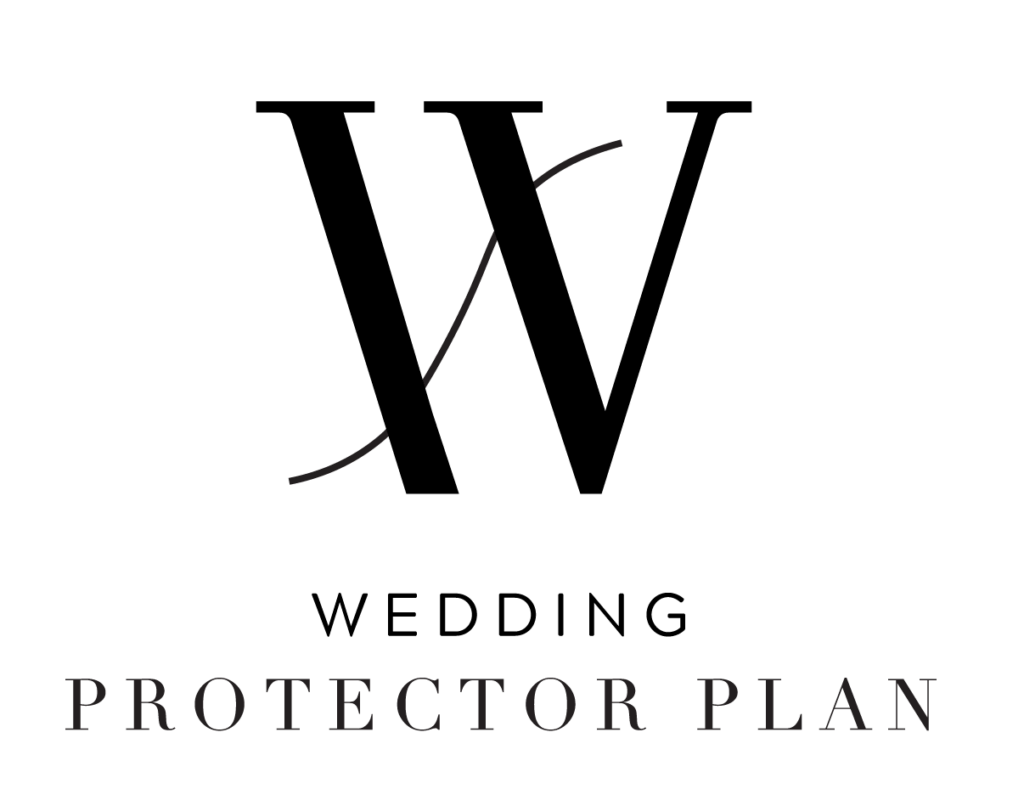 Offered through Travelers, the Wedding Protector Plan® provides wedding insurance coverage for the ceremony, reception, rehearsal, rehearsal dinner, and a post-wedding brunch without a deductible. There's also the option to add liability coverage for the many other things that could go wrong. With the Wedding Protector Plan®, you can ensure that nearly every risk is covered. Learn more about this valuable coverage and Get a Quote or Purchase A Policy when the wedding planning begins.
The information in this post is general in nature. Any description of coverage is necessarily simplified. Whether a particular loss is covered depends on the specific facts and the provisions, exclusions, and limits of the actual policy. Nothing in this post alters the terms or conditions of any of our policies. Please read the policy for a complete description of coverage. Coverage options, limits, discounts, and deductibles are subject to individuals meeting our underwriting criteria and state availability.
As COVID-19 is a known infectious disease and presents circumstances that may reasonably give rise to cancellation and/or postponement of your event, coverage will not be afforded in any way for such circumstance.