Budgeting for your Tampa Bay wedding can sometimes give you sticker shock; many couples are not aware of the costs associated with hosting such a large scale event. While your inclination may be to find the lowest price, I HIGHLY discourage you from letting your "scrooge" tendencies to take over.
Besides your venue, catering and planner, wedding photography will consume a larger part of your budget, but this is also one of the vendors whose prices can vary this most. You may think to yourself, there's no way a $1,200 Tampa Bay wedding photographer and $3,000 photographer can vary that much, but it's really a night and day difference. When I got married, I was an uneducated bride and thought, "That photographer is charging $3,000 for eight hours, they're making more than an attorney!" Though this couldn't be further from the truth. Now that I understand how much time, effort, equipment costs and expertise go into wedding photography, that price is put into context and doesn't seem so large.
We asked veteran Tampa Bay wedding photographer Limelight Photography to provide insight into the costs of being a professional wedding photographer.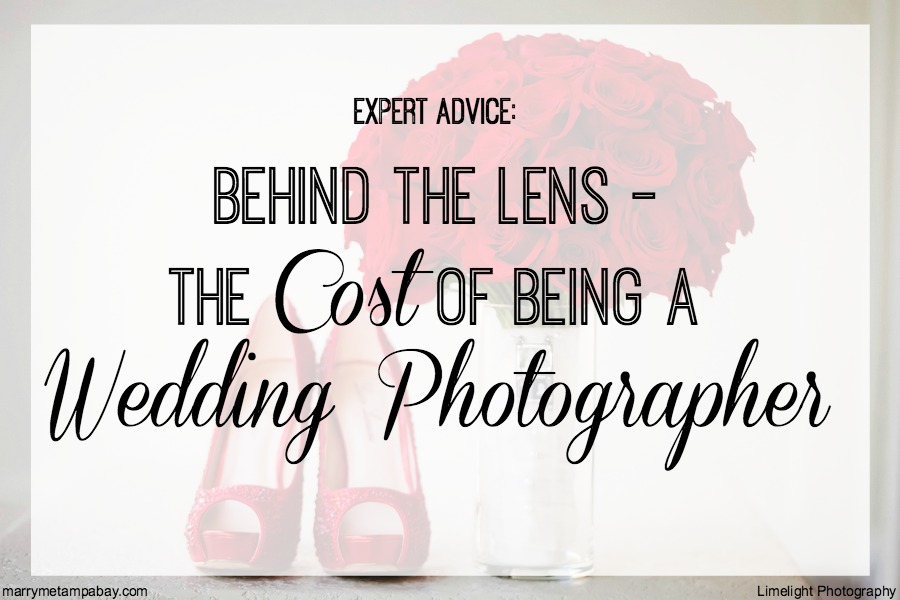 Behind the Lens: The Cost of Being a Wedding Photographer
Marriage is a beautiful union between two souls and being able to have a wedding is a blessing. However, before the big day there is a lot of careful planning to be done. A couple must have a budget set in place in order to pick out the wedding vendors and venue that suit them. Photographs are the only documentation that captures the true essence of the beginning of a couple's lives. Because wedding photography pricing greatly varies, we want to provide insight into the key components that contribute to the budget and production cost of being a wedding photographer.
Know how much of your budget you want to spend on a photographer. According to Wedding Wire's Newlywed Report 2015, couples in the Tampa/St. Petersburg area, on average, spent $26,376 on their wedding and $2,435 on their wedding photography. It is always important to keep in mind your budget when contacting vendors. From there they can communicate if your budget matches their pricing and what to include in the photography package, i.e. engagement shoot, hours of coverage, special effects/editing, albums and overtime.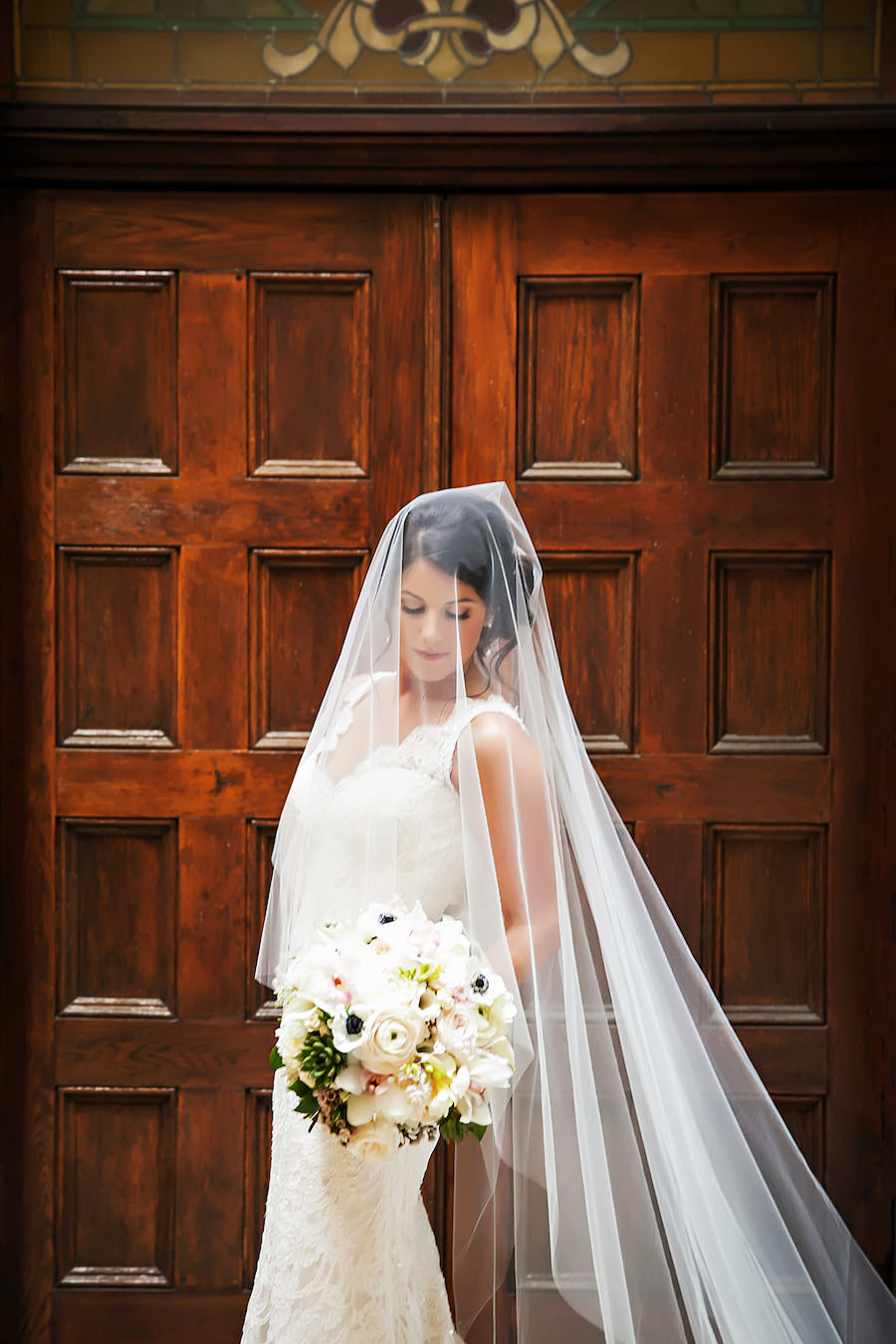 The amount time a professional wedding photographer devotes to your wedding is much more than the eight or so hours that have you have booked them. In fact, we spend an additional 50+ hours on top of the contracted wedding day hours.
Sales – estimate 4 hours
Initial call, consultation, follow up, contract and paperwork
Admin – estimate 5 hours
Processing the new wedding, getting all the info to the photographers, confirming schedules, creating family shot list, sending out images, making folders, customer service follow up after wedding
Preparation Before Wedding – estimate 4 hours
Initial call, check-in phone call, details preparation call, final phone call, printing paper paperwork, charging batteries, organizing equipment, memorizing timeline, etc.
Day of Wedding – Contracted amount of time plus an additional 2-5 hours for travel
A professional wedding photographer should always leave a minimum of double the amount of estimated time to travel to the venue, plus arrive on-site one hour early to collaborate with team, review details, scout locations, confirm other events/logistics/flow of the day with the venue coordinator, etc).
Post-production – 40 hours
Upload wedding photos, back up photos and write report, raw file editing, run action, stylize images, organize images, write blog, share on social media, organize, upload photos to server, additional marketing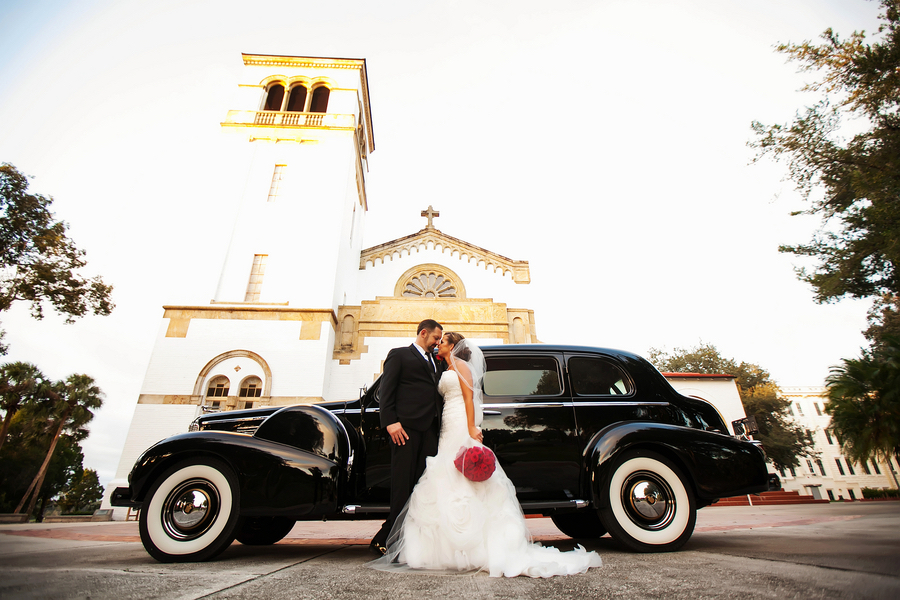 In order to deliver spectacular wedding photos, other costs must also be factored in. Professional wedding photographers make large investments to create your final product, including imaging media, processing and storing media, retouching and print finishing, production labor, contract labor, commissions and frames, accessories, packing, etc.
There's also the other aspect of general expenses to consider, which are fixed costs, that must be paid every month. These expenses include:
Services Expenses:
• Owners Compensation – Salary/benefits
• Employee Expenses
• Outside Services
Building Overhead:
• Rent / Mortgage interest
• Utilities
• Maintenance
• Insurance
• Property tax
Advertising Expenses
Administrative costs:
• Postage
• Telephone
• Props & camera costs – equipment including multiple cameras, lenses, lighting, batteries, and memory cards (including camera maintenance, insurance)
• Office expenses
• Education expense
• Interest
• Accounting/legal/use taxes
• Auto expenses /transportation to the event and back
As listed, there are a variety of factors that affect the cost of wedding photography. It's very important to do your research. Look for a Tampa Bay wedding photographer who fits your style, whether you're going for photojournalistic, portraiture, fine art or an edgy and bold. Review each photographer's work to obtain a better understanding of his or her style. You should meet with them beforehand to know their personality, get a sense of how they work and how they will help develop your visions and needs.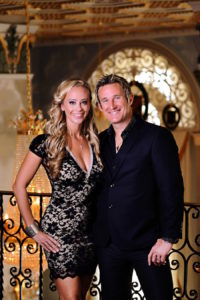 Rebecca and Michael Zoumberos | Owners + Limelight Luxury Collections
We truly love the art of photography and the privilege of being let in to your heart and soul. It is our mission to capture love around the globe through the lens of our cameras. Our passion for photographing weddings comes from the deep respect that marriage is a sacred covenant between a man and his wife as ordained by God. We feel blessed to not only share in the special moment when a couple enters into this covenant, but also to share our God-given talent of photography. As a husband and wife team, we have discovered that capturing the love shared by others further influences our own love affair.
Rebecca graduated from the University of Florida (go Gators!)with a B.S. in Advertising and then earned her M.F.A. in Graphic Design from the Academy of Art University in San Francisco. After gaining experience for one year as a Wedding Catering Sales Manager and one year as a Wedding Album Designer, Rebecca branched out on her own and started Limelight Photography on Valentine's Day of 2006. Michael made a name for himself while training elite professional athletes all around the world. However, the demand for Limelight Photography continued to grow. One year after Limelight was created, Michael took a huge leap of faith and joined the Limelight team. We are inspired by disciplined, creative people that persevere and push themselves past known limits; people that battle their way through major challenges and overcome obstacles to achieve greatness. Some of our favorite stories of survival, resilience, and redemption include Vogue editor Anna Wintour, fashion designers Coco Chanel and Valentino, long-distance runner Steve Prefontaine, the 1988 Jamaican Olympic bobsled team, boxer James Braddock and World War II hero Louis Zamperini.
Email Limelight Photography
Website | Facebook | Instagram | Pinterest
Featured weddings on Marry Me Tampa Bay